The 28th season of Power Rangers has been revealed, titled Power Rangers Dino Fury! The series is adapted from Sentai's Kishiryu Sentai Ryusoulger and is set to premiere in 2021.
When an army of powerful alien beings is unleashed on Earth threatening life as we know it, a brand-new team of Power Rangers, fueled by the pre-historic power of the dinosaurs, are recruited to deal with the threat.
To add onto the excitement, Hasbro has revealed brand new additions to the Power Rangers Lightning Collection line: Mighty Morphin Zordon And Alpha 5 2-Pack, Mighty Morphin Power Morpher, Mighty Morphin Putty Patrollers 2-Pack and In Space Psycho Green Ranger Figure! The new line is available now for pre-order through Walmart and/or Hasbro Pulse.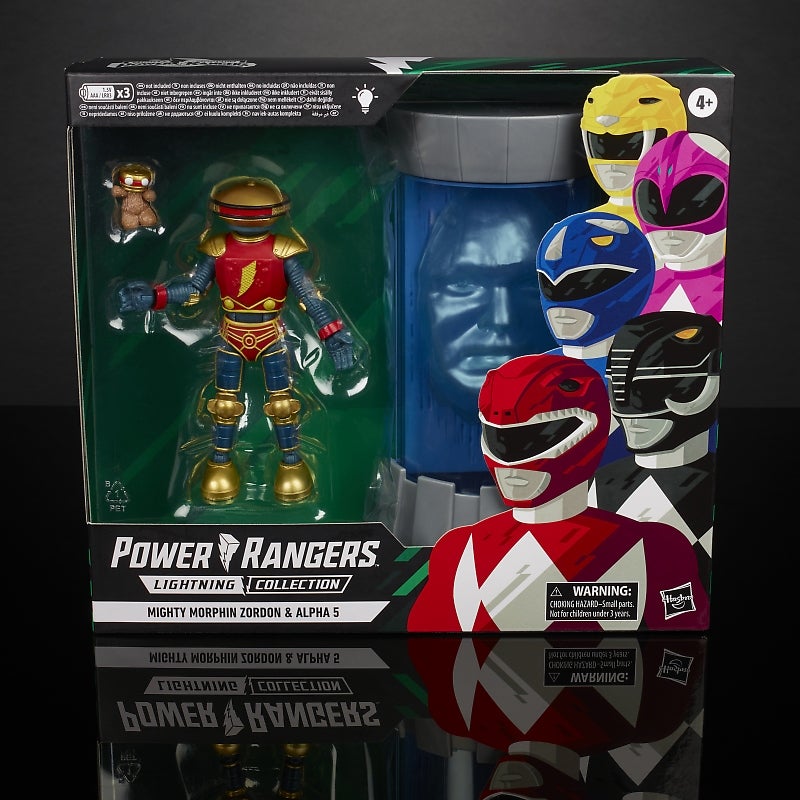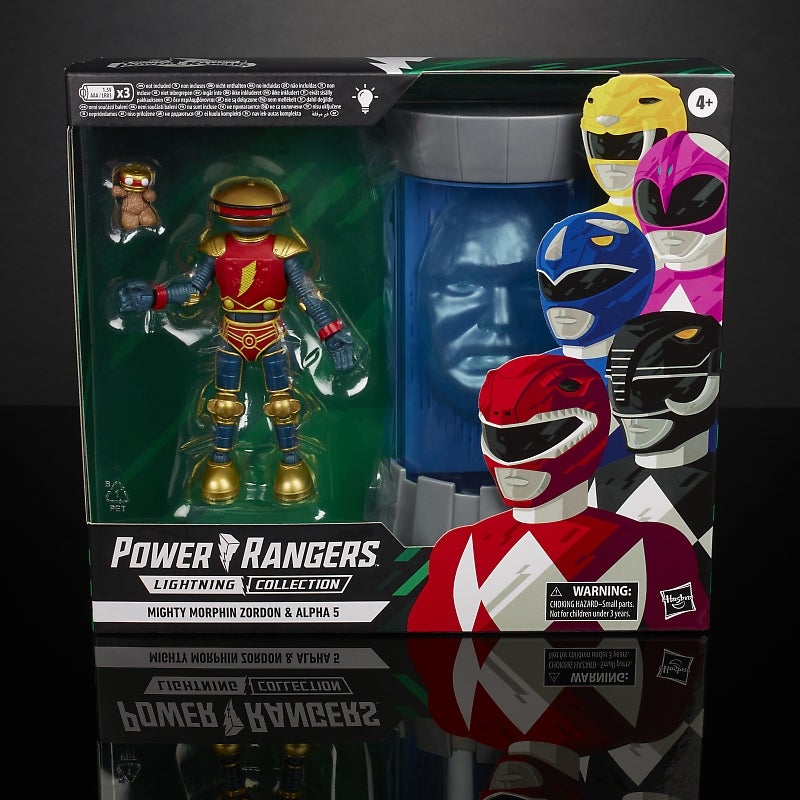 POWER RANGERS LIGHTNING COLLECTION MIGHTY MORPHIN ZORDON AND ALPHA 5 2-PACK
(Ages 4 years & up/Approx. Retail Price: $29.99/Available: 8/10/2020)
The LIGHTNING COLLECTION MIGHTY MORPHIN ZORDON AND ALPHA 5 2-PACK features premium painted details and design inspired by MIGHTY MORPHIN POWER RANGERS, with ZORDON as mentor of the original POWER RANGERS and ALPHA 5 as his loyal robotic sidekick. The 2-PACK comes with an ALPHA 5 figure with multiple points of articulation for high poseability and a ZORDON figure with light effects for play or display. Press the button on the base of the ZORDON figure to light up the pillar and display ZORDON's floating head! GO GO POWER RANGERS! Look for more collectibles in the LIGHTNING COLLECTION. Each sold separately. Available for pre-order on WALMART.com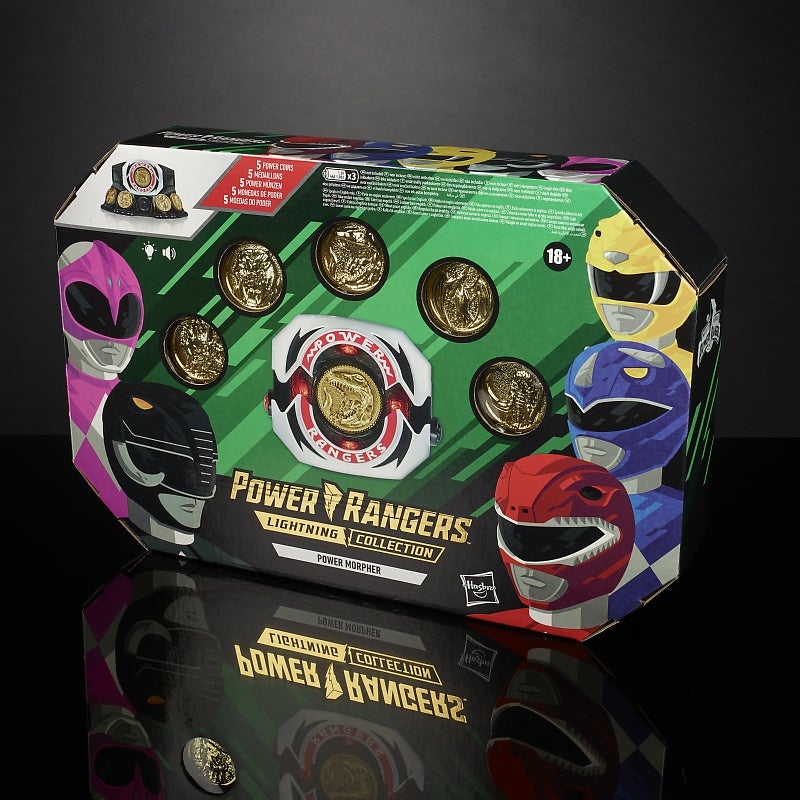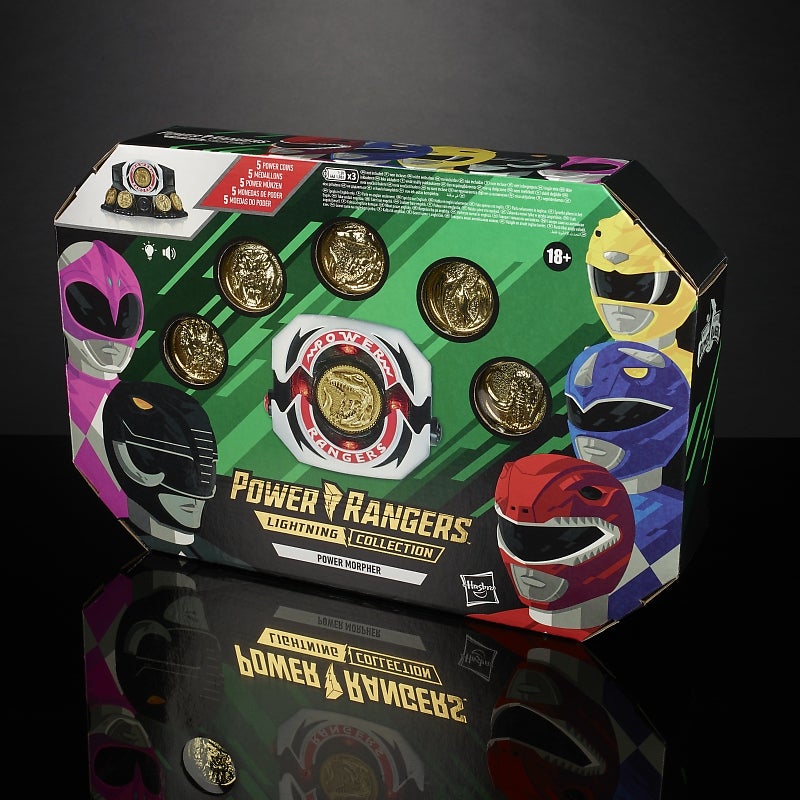 POWER RANGERS LIGHTNING COLLECTION MIGHTY MORPHIN POWER MORPHER
(Ages 18 years & up/Approx. Retail Price: $49.99/Available: 8/10/2020)
The POWER RANGERS LIGHTNING COLLECTION MIGHTY MORPHIN POWER MORPHER is inspired by the first Morpher in the history of POWER RANGERS and let's fans and collectors cosplay, display, or imagine to their heart's content. With premium deco on the Morpher and display stand, an included belt buckle for clipping to costumes — or whatever you like — and 5 diecast Power Coins, each of which unlocks lights, sounds, and phrases inspired by one of the original POWER RANGERS, the options aren't limitless, but they are morphinominal. Swap out the Power Coins to unlock sounds and light up the Morpher with colors inspired by each of the original POWER RANGERS: MASTODON, PTERODACTYL, TRICERATOPS, SABERTOOTH TIGER, and TYRANNOSAURUS. GO GO POWER RANGERS! Look for more collectibles in the LIGHTNING COLLECTION. Each sold separately. Available for pre-order on WALMART.com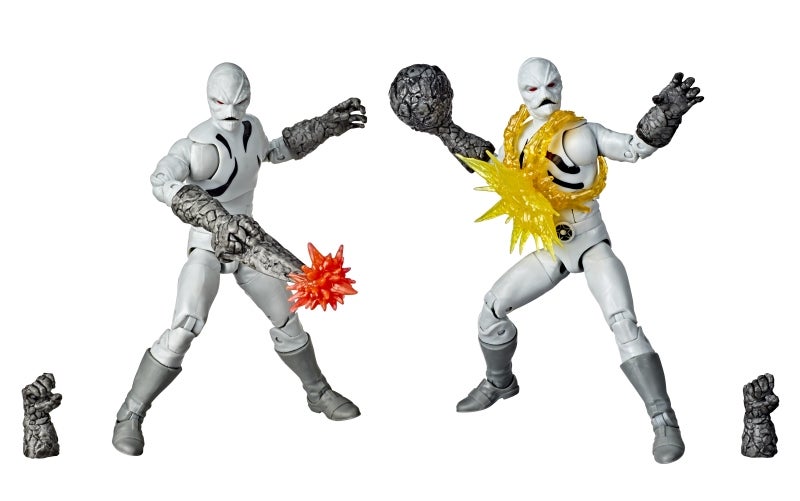 POWER RANGERS LIGHTNING COLLECTION MIGHTY MORPHIN PUTTY PATROLLERS 2-PACK
(Ages 4 years & up/Approx. Retail Price: $29.99/Available: 8/10/2020)
The POWER RANGERS LIGHTNING COLLECTION MIGHTY MORPHIN PUTTY PATROLLERS 2-PACK has premium painted details and design inspired by the MIGHTY MORPHIN POWER RANGERS series. Minions of RITA REPULSA, the PUTTY PATROLLERS are molded by Finster and given life by Rita's wand. This 2-pack includes swappable hands and blast effect accessories. GO GO POWER RANGERS! Look for more collectibles in the LIGHTNING COLLECTION. Each sold separately. Available for pre-order on HasbroPulse.com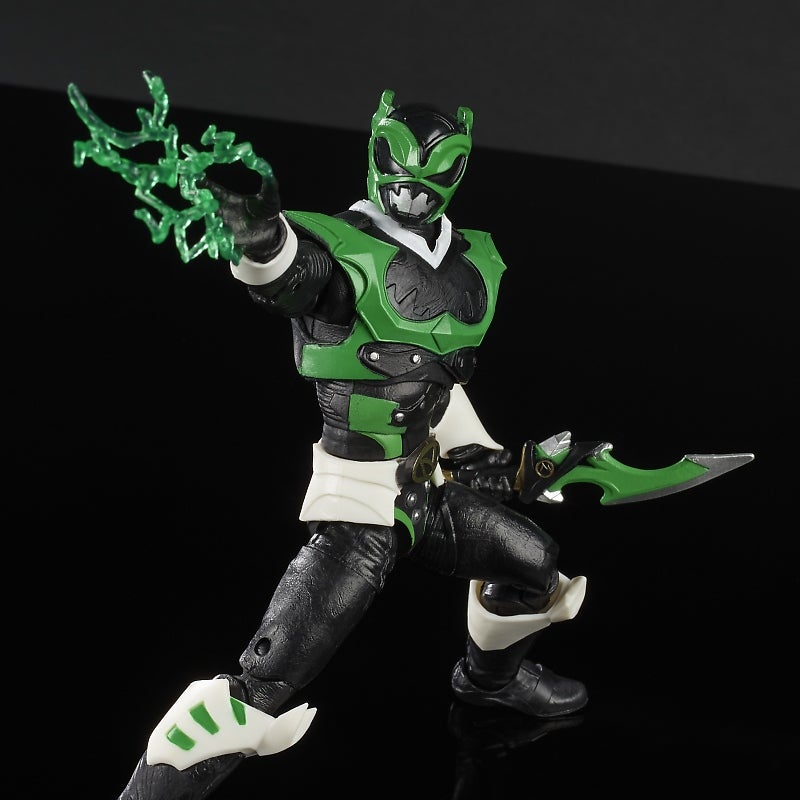 POWER RANGERS LIGHTNING COLLECTION IN SPACE PSYCHO GREEN RANGER FIGURE
(Ages 4 years & up/Approx. Retail Price: $19.99 /Available: 7/15/2020)
This 6-inch LIGHTNING COLLECTION PSYCHO GREEN RANGER FIGURE features premium paint and decorative details inspired by the show, over 20 points of articulation for high poseability, the Psycho Dagger accessory, blast effect piece, and an extra pair of hands for more ways to play or display. GO GO POWER RANGERS! Look for more collectibles in the LIGHTNING COLLECTION. Each sold separately. Available for pre-order on HasbroPulse.com
[See image gallery at www.figures.com]
---