DC ESSENTIALS: GREEN LANTERN: HAL JORDAN, SINESTRO, KNIGHTFALL BATMAN AND KNIGHTFALL CATWOMAN ACTION FIGURES
Sinestro, once hailed as the greatest Green Lantern, now harnesses the ability to instill fear as his source of power. Will Hal Jordan, who is finally joining his super-friends in the DC Essentials action figure line, be able to stop the evil Sinestro? Pair these new figures together to find out.
Batman and Catwoman are both back in their classic costumes from the iconic '90s Knightfall storyline. Batman's action figure features his blue and gray color scheme, longer bat ears and capsule belt. Catwoman, Gotham City's Feline Fatale, is depicted in her popular purple costume, and is the indispensable antihero to pair with the DC Essentials Batman.
ON SALE JANUARY 2020
$28.00 US • EACH FIGURE SOLD SEPARATELY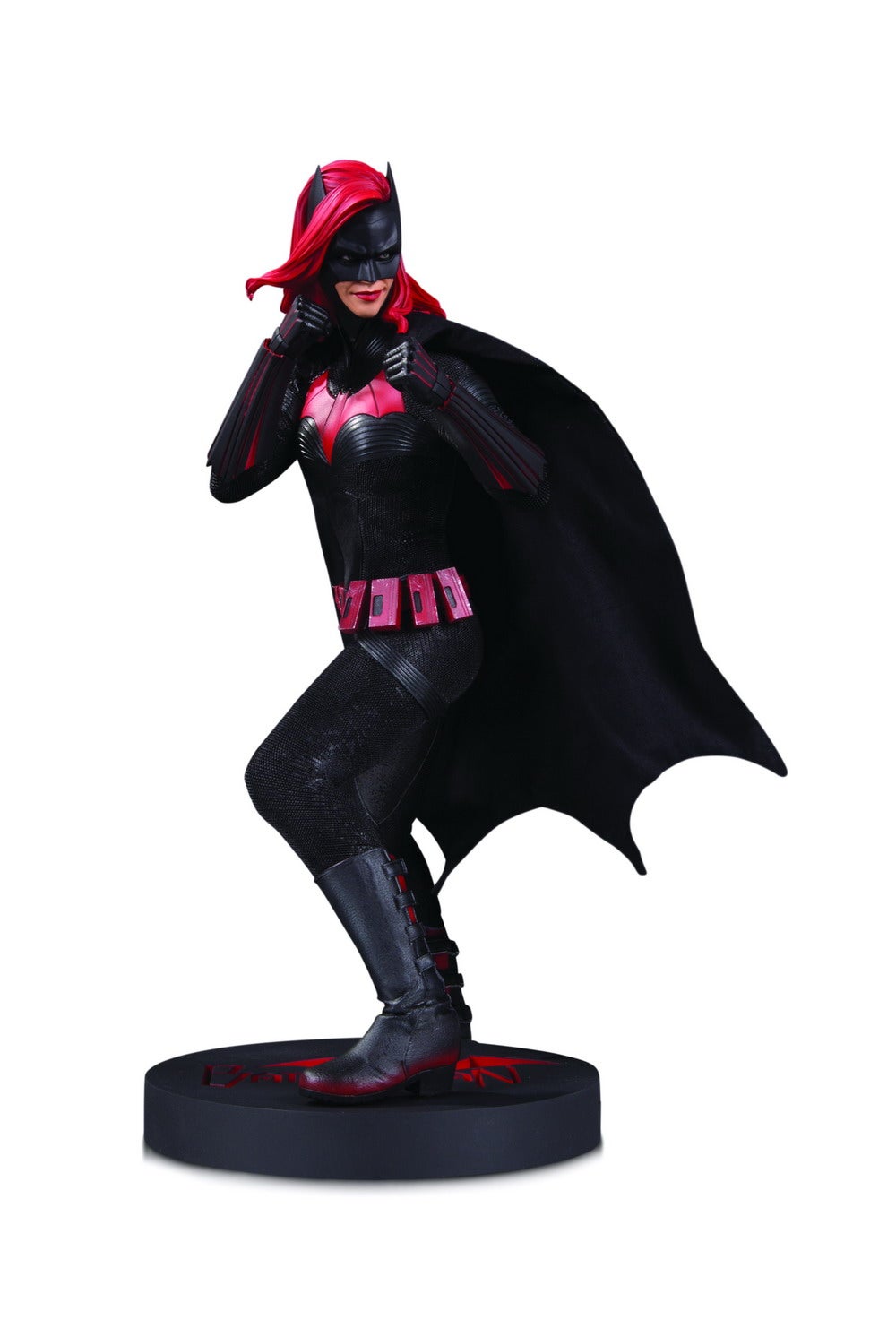 DCTV BATWOMAN: BATWOMAN STATUE
sculpted by JAMES MARSANO
A new symbol of hope is emerging in Gotham City. Batwoman is the latest hero to join the DCTV universe. She's tough, vengeful, clever and has her own set of gadgets to bring justice to the crime-ridden streets of Gotham.
The statue is meticulously modeled in polyresin for added detail, capturing the nuances of the show's take on the iconic costume design as well as the fierce visage of actress Ruby Rose.
• Limited to 5,000 pieces and individually numbered
• Statue measures 11.47″ tall
ON SALE JANUARY 2020
$150.00 US
DC DESIGNER SERIES: BATMAN BY RAFAEL GRAMPÁ STATUE
designed by RAFAEL GRAMPÁ/ sculpted by JEAN ST. JEAN & ALEJANDRO PEREIRA
From the mind of superstar Brazilian comic book artist and writer Rafael Grampá comes the next statue in the DC Designer Series line. Armed with an epic batarang and sweeping cape, Batman has never been more intimidating.
• Limited to 5,000 pieces and individually numbered
• Statue measures approximately 11.22″ tall
ON SALE JANUARY 2020
$155.00 US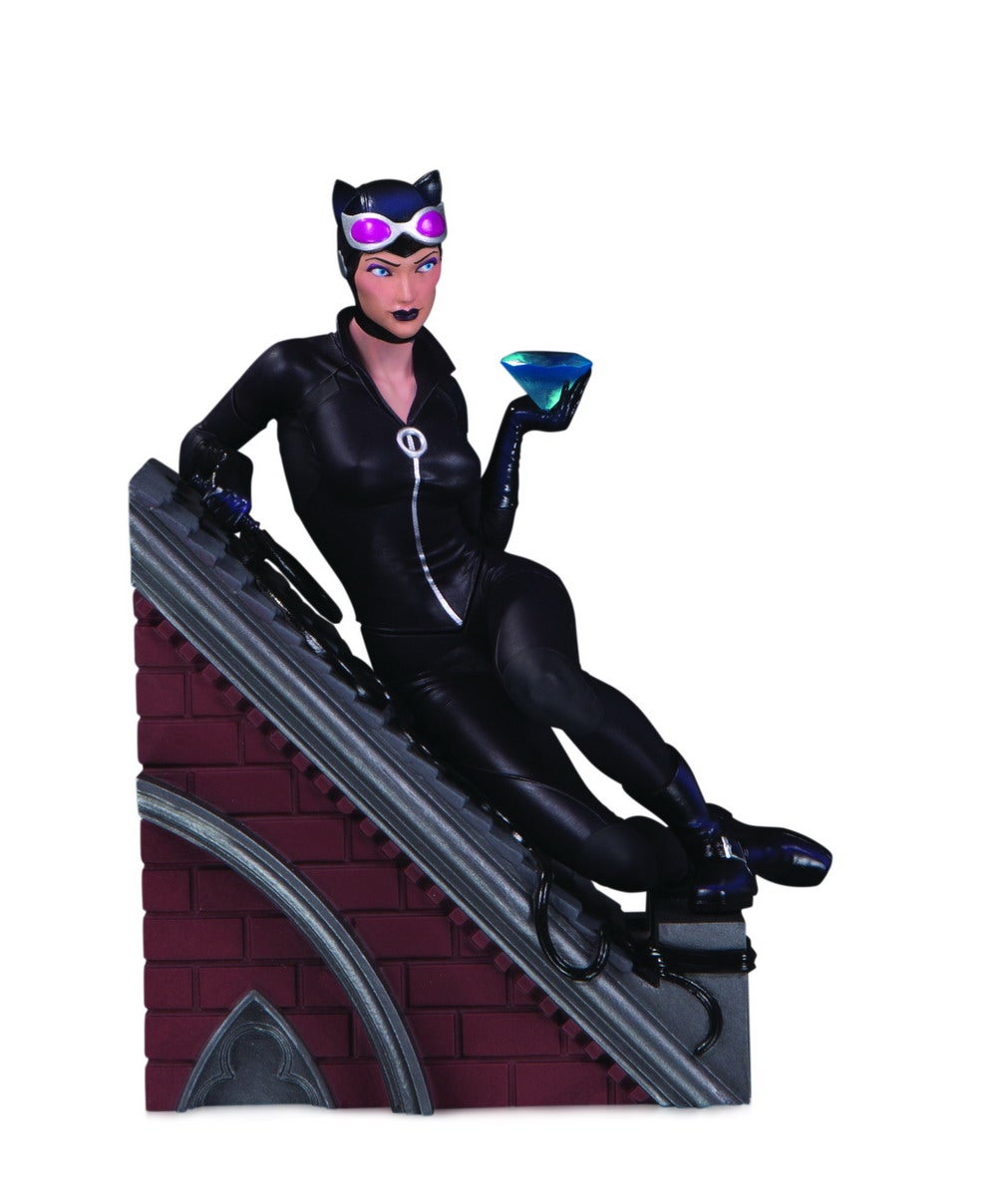 VILLAINS MULTI-PART STATUE: CATWOMAN
sculpted by CHRIS DAHLBERG
DC Collectibles is continuing its successful multi-part statue line with this new Batman-villain-themed series! Kicking off the 2019 villain multi-part statue comes Catwoman! Although sometimes considered an antihero, Catwoman is up to her usual thievery, as she rests upon a rooftop holding her freshly stolen diamond.
Display this statue on its own or with the rest of the villains in the set, which
includes the Penguin, The Joker, Mr. Freeze, Harley Quinn and Deadshot.
• Limited to 5,000 pieces and individually numbered
• Statue measures 4.85″ tall
ON SALE JANUARY 2020
$90.00 US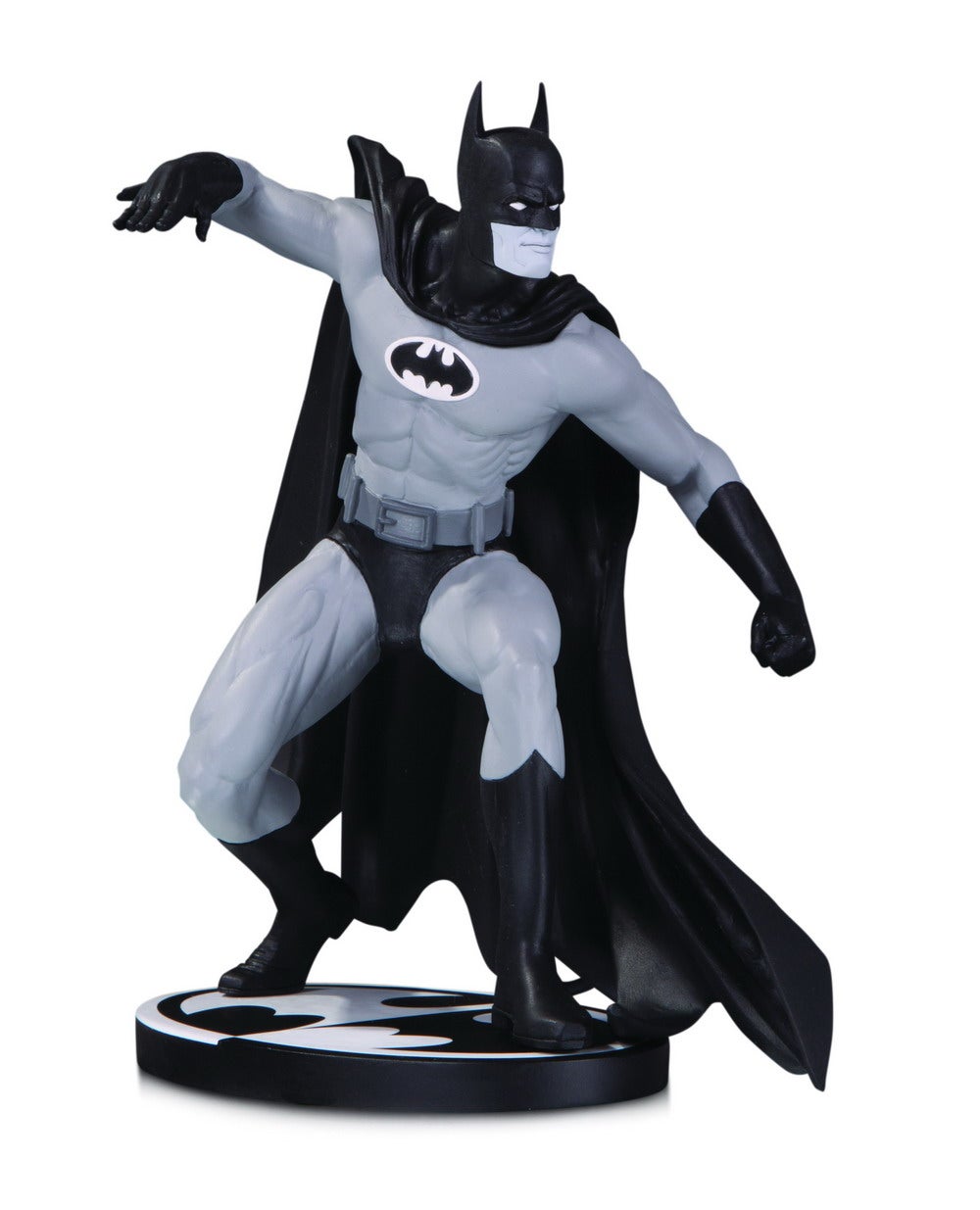 BATMAN BLACK & WHITE: BATMAN BY GENE COLAN STATUE
based on art by GENE COLAN/ sculpted by JEAN ST. JEAN
DC Collectibles presents its latest addition to the popular BATMAN BLACK & WHITE statue line with this all-new Gene Colan piece. Featuring Colan's dark and moody art style from his 1980s run on BATMAN and DETECTIVE COMICS, this statue truly expresses the creative vision of the artist.
Expertly sculpted by Jean St. Jean to evoke the Bronze Age of Batman comics, this statue marks the 98th in the BATMAN BLACK & WHITE line.
• Limited to 5,000 pieces and individually numbered
• Statue measures approximately 6.61″ tall
ON SALE JANUARY 2020
$90.00 US