Behold! The Super Cyborg Megazord lets you see the Mighty Morphin Power Rangers giant robot warrior like never before!
The first Power Rangers entry in Super7's Super Cyborg line, this Megazord figure is fully clear with metallic deco on its chest, allowing you to see the inner workings of this mighty machine. This 9 POA figure stands 11 inches tall and has all of the Power Rangers visible inside its clear plastic shell with accurate sculpting and proportions throughout.
Super7's Power Rangers Super Cyborg – Megazord (Clear) is priced at $75 and is available for order now through Super7.com.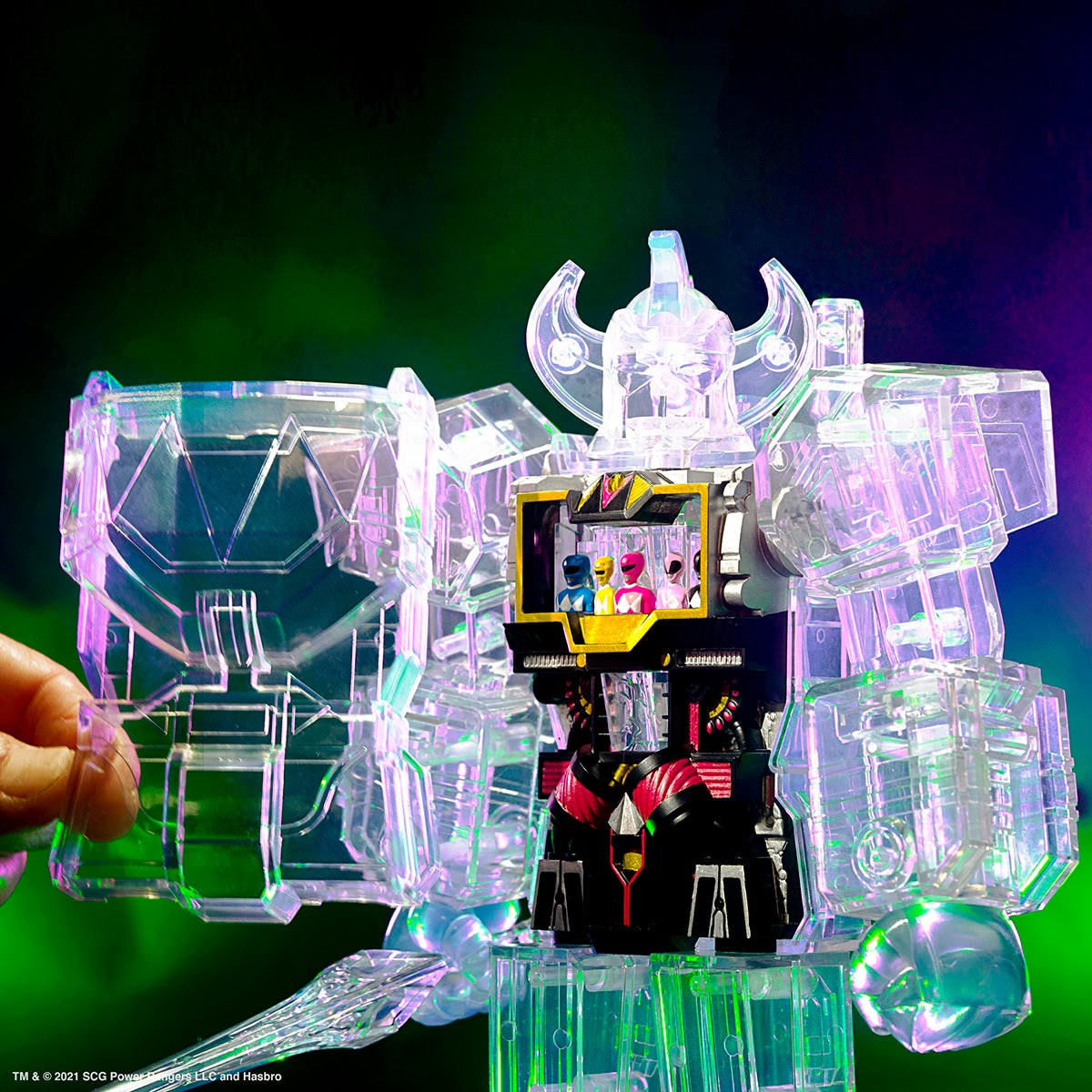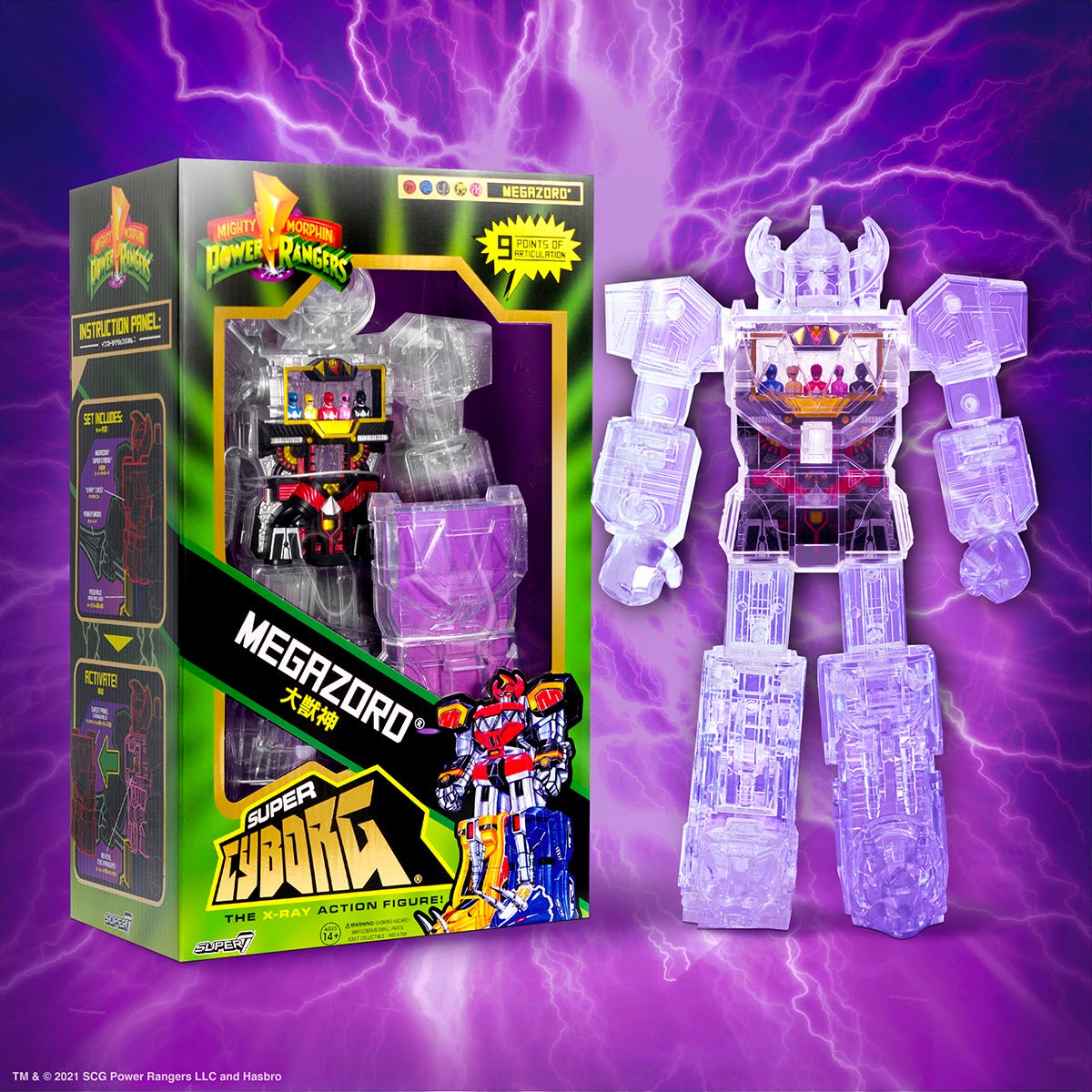 ---