A previously quiet week for Marvel collectors comes to an end with a cacophony of news today, as Hasbro has dropped more Marvel Legends pre-orders on us today than in the last 3 months combined! And the highlight of these new items solicited today for Spider-Man fans won't surprise anyone: the Marvel Legends Spider-Man Retro Series figures are now up for order! And while we saw half the wave at NY Toy Fair, the other half revealed today is absolutely loaded with Electro, Green Goblin and even Armored Daredevil!
Here's direct links to the set and singles of every figure:
Spider-Man Retro Wave Set ►
Electro ►
Green Goblin ►
Armored Daredevil ►
Gwen Stacy ►
Peter Parker ►
Spider-Man ►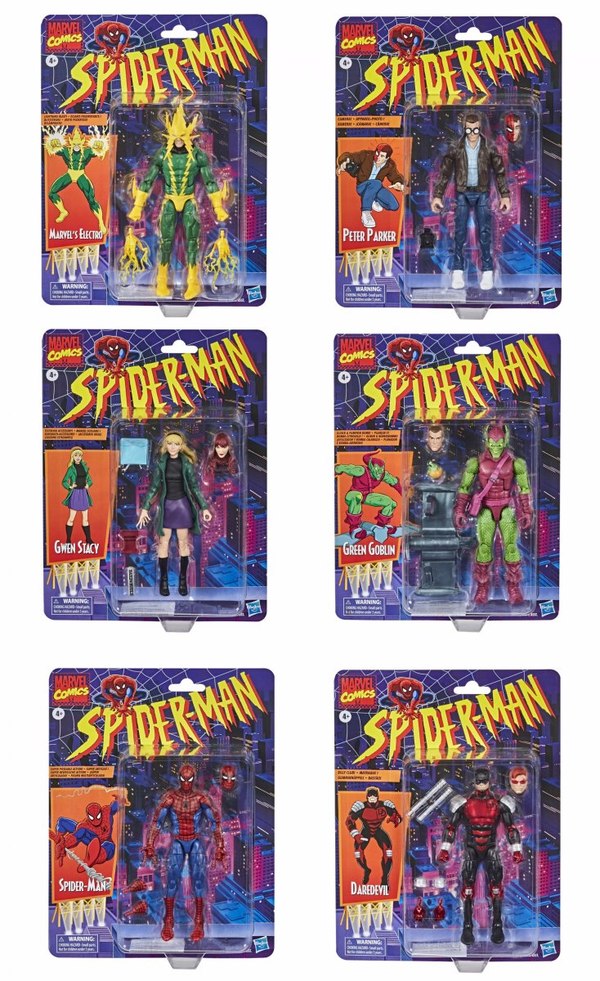 After debuting the Spider-Man Legends Retro Wave Gwen Stacy, Peter Parker and Spidey figures at New York Toy Fair 2020 in February, Hasbro followed up by announcing complementary Fan Channel Exclusive figures of Mysterio and Kingpin this spring—but still kept the lid shut on announcing the other half of the actual wave.
But today, they've finally opened up the whole proverbial box, revealing the three missing figures of this year's Toybiz-styled vintage series—and all of them are heavy-hitters that I think fans are going to eat up!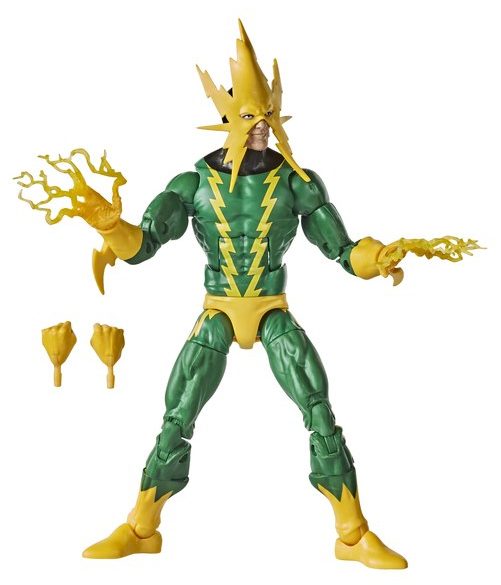 First, we've got a classic Electro Marvel Legends figure! The last Electro we saw released (as part of the Venom Space Knight Build-A-Figure Series) has absolutely skyrocketed in price on the aftermarket, despite being a lesser-popular modern costume and having no "de-powered" hands.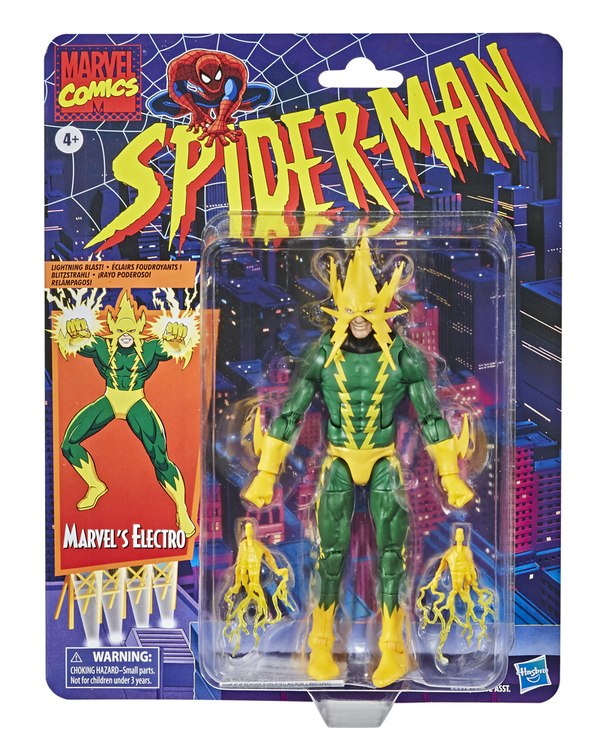 Given that this ML Electro is in the classic/iconic costume and has the interchangeable hands everybody was asking for—and won't cost new collectors 100 bucks on the secondary market—I think this is easily going to be a top seller for Hasbro. Great choice!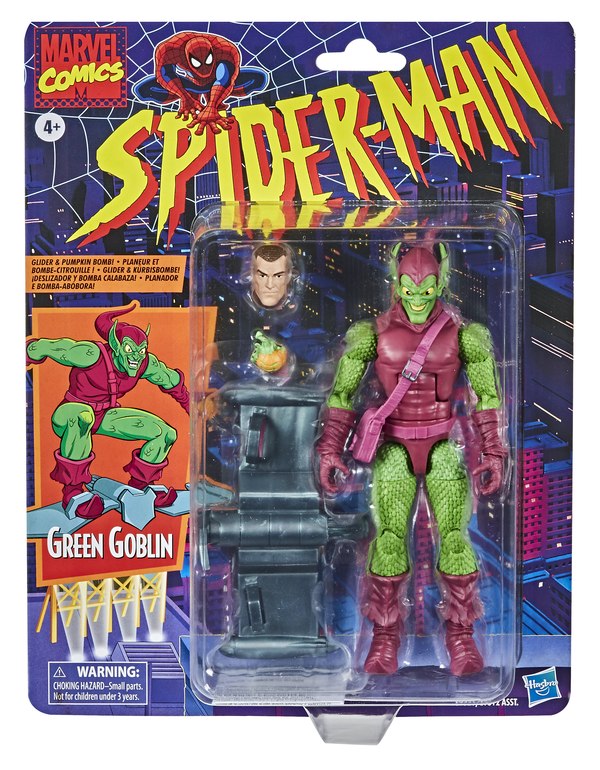 Almost as good is this very classic, bright-colored Retro Green Goblin figure! The last Green Goblin had a much more gritty dark color scheme–and has been increasing in difficult to obtain–so the time is right for Hasbro to strike with a new version of Peter Parker's greatest enemy.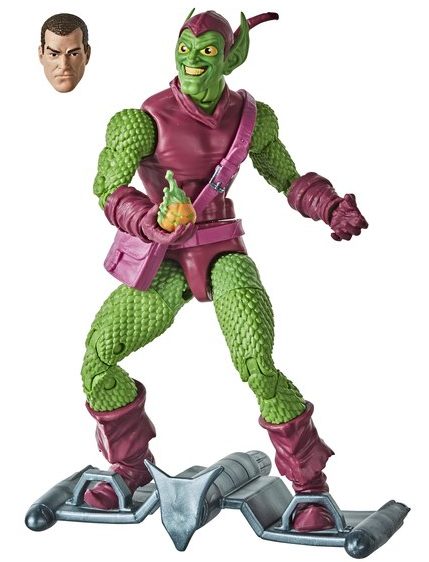 I think some fans are going to be turned off a bit by the super bright color scheme and bug-eyed mask on this Marvel Legends Green Goblin figure, but I imagine many will choose to pick him up anyway for the new (and awesome) unmasked Norman Osborn head sculpt.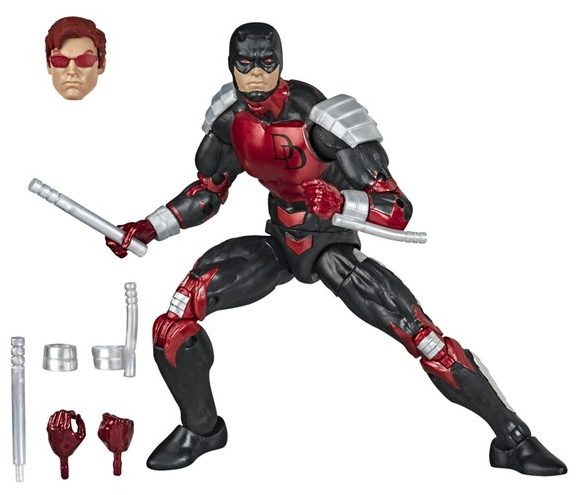 Rounding out the new reveals is this very 90s Armored Daredevil Legends figure. This definitely feels like a throwback, so this wave is the right place for something like this. Collectors will appreciate the Matt Murdock head, and the toy looks fantastic even if this isn't one of the best-known Daredevil costumes. Love it.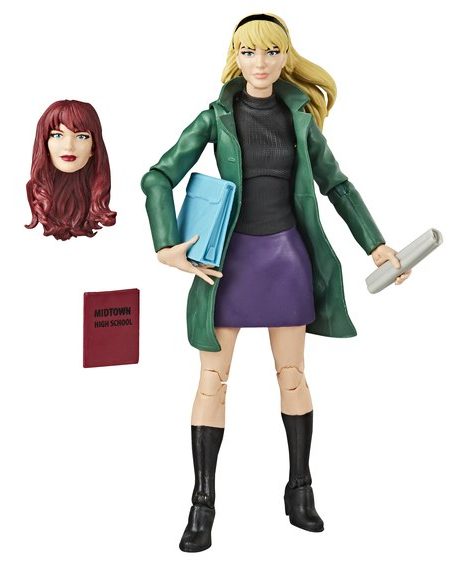 Gwen Stacy was a bit of a surprise when we found out she'd be coming single-packed in this wave, but I'm glad to have her. I think including a Mary Jane head to plop on Gwen Stacy's body is a mite peculiar, but perhaps that's symbolic of MJ just being a replacement for Gwen in Peter's heart…? (Sorry Mary Jane fans–I'm on #TeamGwen. Heh.)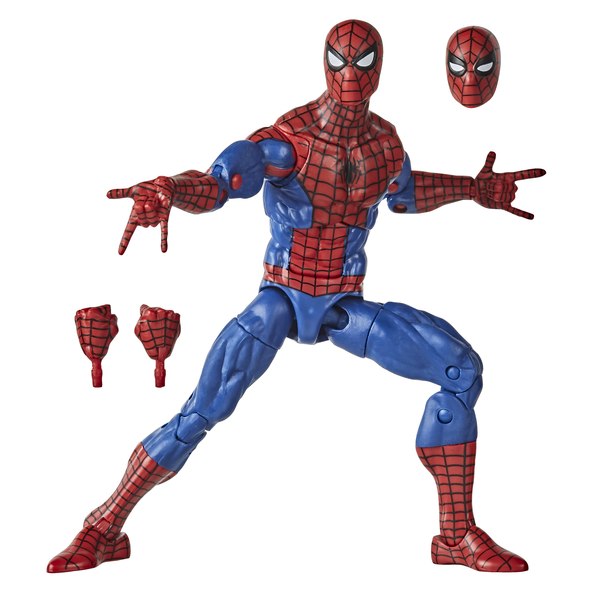 Of course we'll be getting a new figure of Spidey himself in this wave, and this is going to be a big one: Hasbro said at Toy Fair that this Spider-Man will basically replace the legendary Pizza Spidey as the most articulated, "go-to" Marvel Legends Spider-Man figure. According to Hasbro, this action figure can do crunches, touch his toes, and do all sorts of extreme things–I can't wait to get my hands on this and see all the kinds of poses are possible!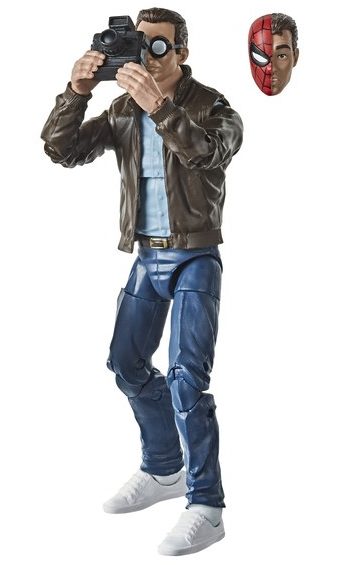 If there's a loser in this series for me, it's the Marvel Legends Peter Parker figure. It's insanely rare for us to get a single-packed civilian figure of Peter Parker, so I'm going to get this and pop an unmasked Spidey head onto it from another figure, as I'm just not a fan of how the Peter head with glasses looks. The bisected "Spider-Sense" head is pretty neat, though.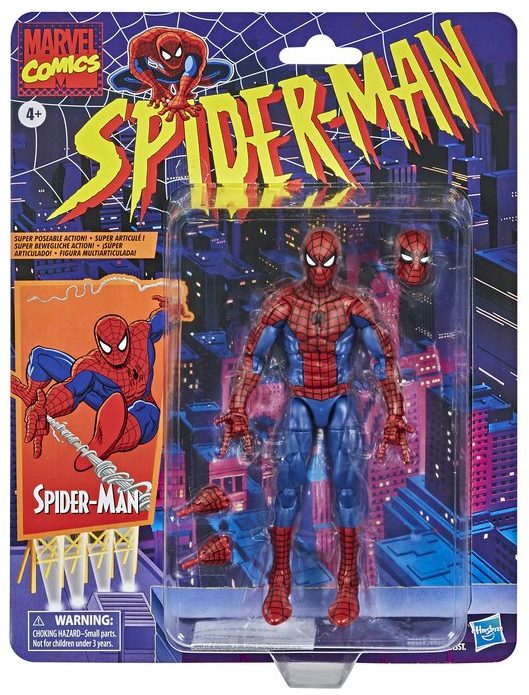 The Marvel Legends Spider-Man Vintage (Retro) Series is now up for order, and is scheduled to be released in late summer 2020. There's no Build-A-Figure here, so no one should feel pressured to buy any characters they don't want. Although I will say that this is a pretty outstanding wave top-to-bottom—I wish there was a BAF, because I'll be getting the whole wave anyway!
Now that we've seen it in full, what do you think of the Spider-Man Marvel Legends Retro Series, Marvel collectors? What are your must-haves in this series, and what figures (if any) will you definitely be passing on?
The post Marvel Legends Spider-Man Retro Series Up for Order! Electro! Green Goblin! appeared first on Marvel Toy News.