LIFE-SIZE XXRAY ELMO
by Jason Freeny
Release Timing:
Wednesday, 30 Sept 9am (NYC) 9pm (SGP) 2pm (LDN)
Release Details:
$2800 with Free Shipping via mightyjaxx.com
Product Description:
1.2m Tall Vinyl Art Toy
Pre-Order
Ships Feb 2021
Blowing up the iconic XXRAY dissection factor to life-size proportions!
The Life-Size XXRAY Elmo features the iconic red we know and love of our favourite muppet. Anticipate endless imaginative fun as the world of XXRAY collides with Elmo's world in this exclusive Life-Size XXRAY edition!
The Life-Size line of figures brings your favourite Mighty Jaxx toys into true-to-life proportions, the Life-Size XXRAY Elmo stands at 1.2m tall from head to toe. Bring home your new best friend today!
SALES OF THIS ITEM IS LIMITED TO SINGAPORE, MALAYSIA, THAILAND, TAIWAN, HONG KONG, PHILIPPINES, INDONESIA, AUSTRALIA & NEW ZEALAND ONLY
Prototype shown, final product may vary.
ABOUT JASON FREENY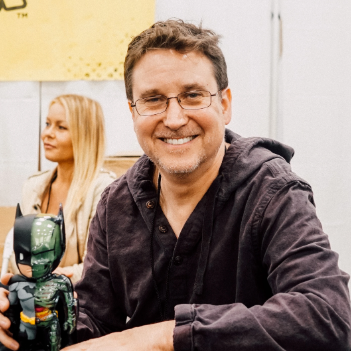 Jason's early success as an artist came with his creations of a series fictional anatomical character schematics and illustrations in 2007 but was most noted when he began creating anatomical toy sculptures shortly after. His sculptural and illustration work has been the basis for several mass produced toys.