San Diego Comic-Con may be virtual this year, but Cryptozoic Entertainment is still ready to celebrate pop culture in a BIG WAY with exclusives starting July 23.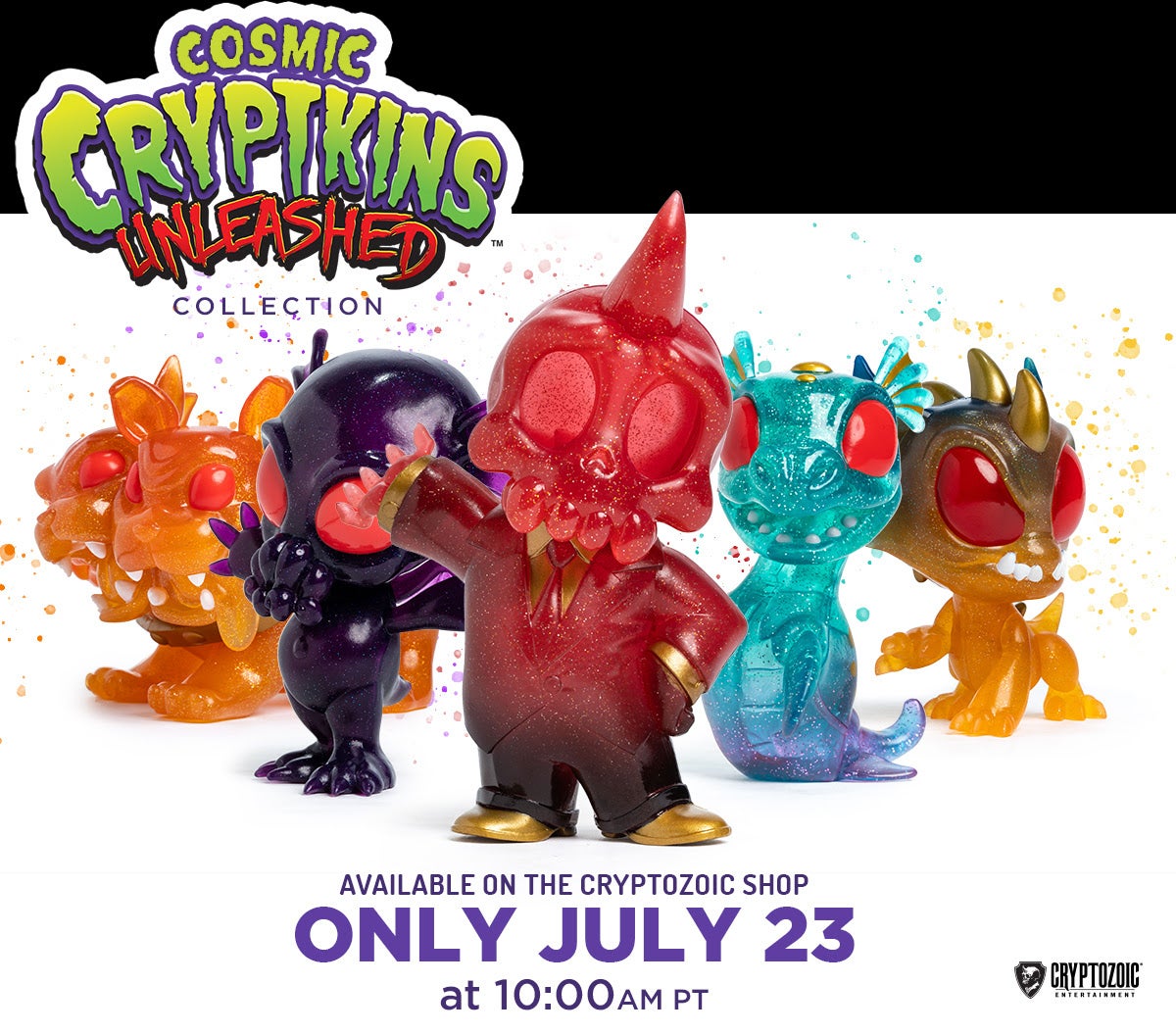 The Cryptkins Unleashed figures go out of this world with five Cryptozoic Exclusive Cosmic figures. The first day of Comic-Con@Home is the ONLY day they plan on selling all five as a set. Starting July 24, all five figures will be offered individually for a limited time.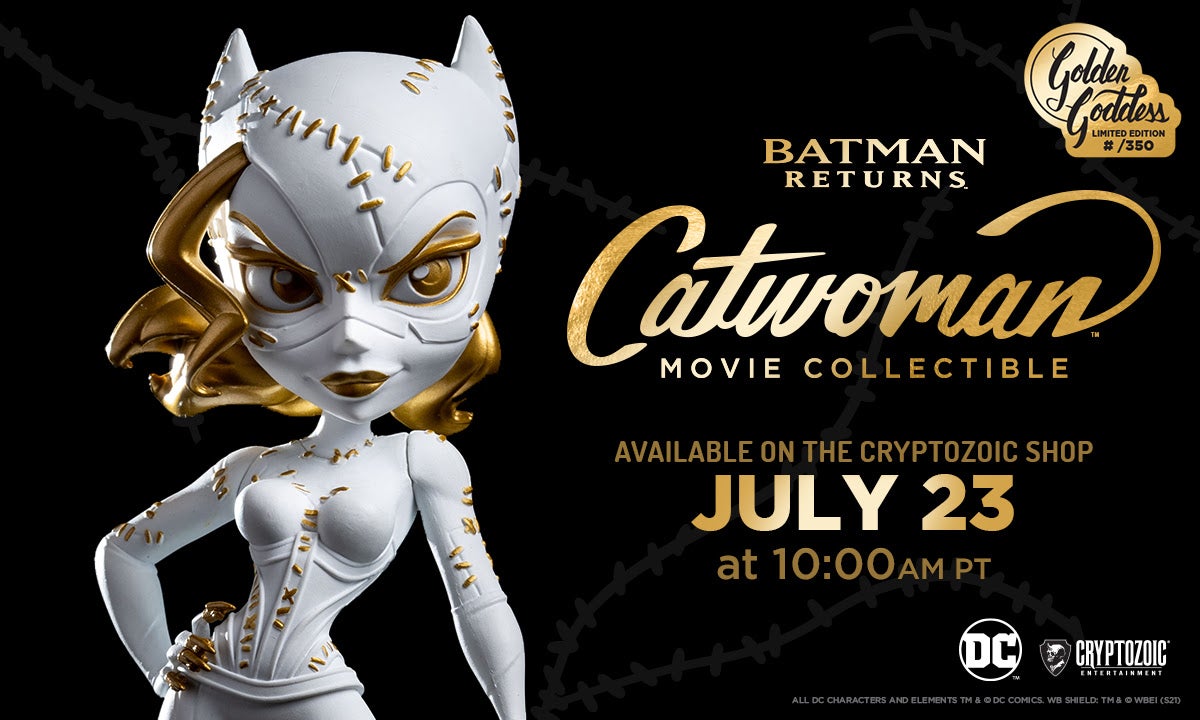 Ther Catwoman Movie Collectible goes full Golden Goddess with a stunning gold-and-white design. This Comic-Con@Home Exclusive is sure to sell out quickly. If you love Catwoman, you should also check out the Cryptozoic Exclusive Catwoman Movie Collectible Noir Edition, which launches the first day of Comic-Con@Home.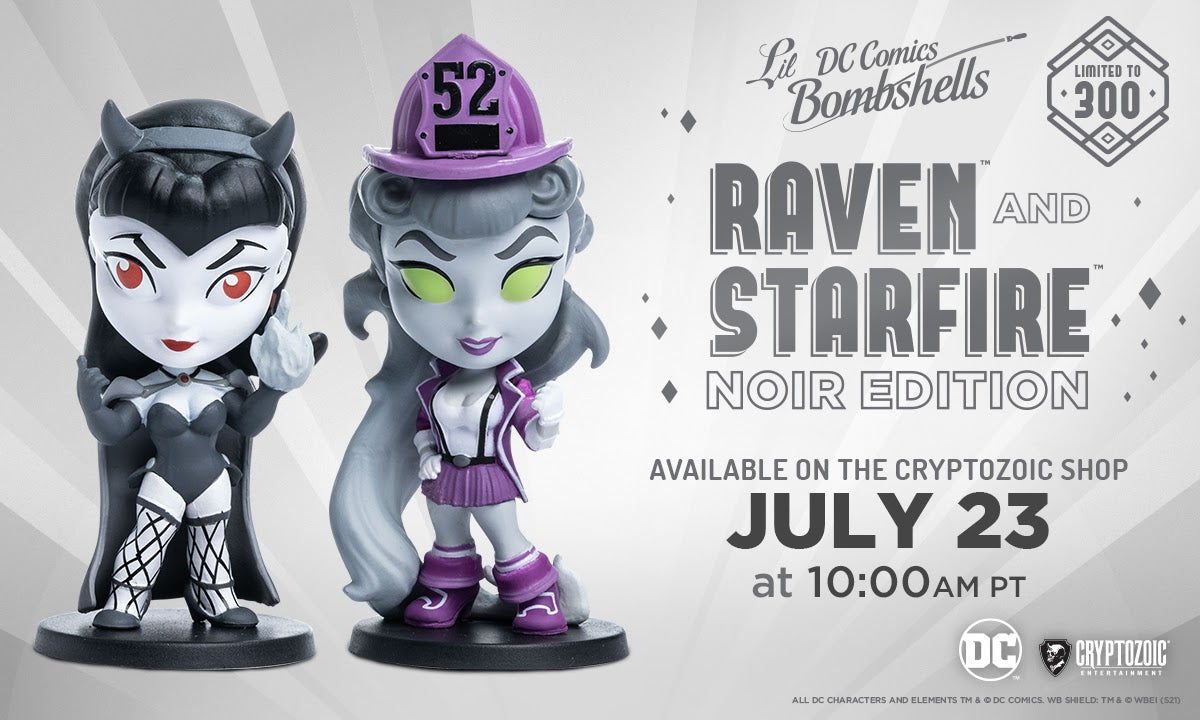 Last but not least, Raven & Starfire get in on the Noir Edition action with a Comic-Con@Home Exclusive DC Lil Bombshells two-pack of figures!
---