Oftentimes the Build-A-Figure of a certain series of Marvel Legends 6" Figures is the most in-demand character in the wave and acts as a sort of carrot to sell the rest of the figures in the series (a la Kingpin). But sometimes the BAF is a little… less… demanded. Such is the case with today's subject of review: the Captain Marvel Marvel Legends Kree Sentry Build-A-Figure! Despite being a classic comic book based character and an army-builder, the Kree Sentry BAF is already selling for just 60 bucks two weeks after release. Is this first ML BAF of 2019 an underrated one?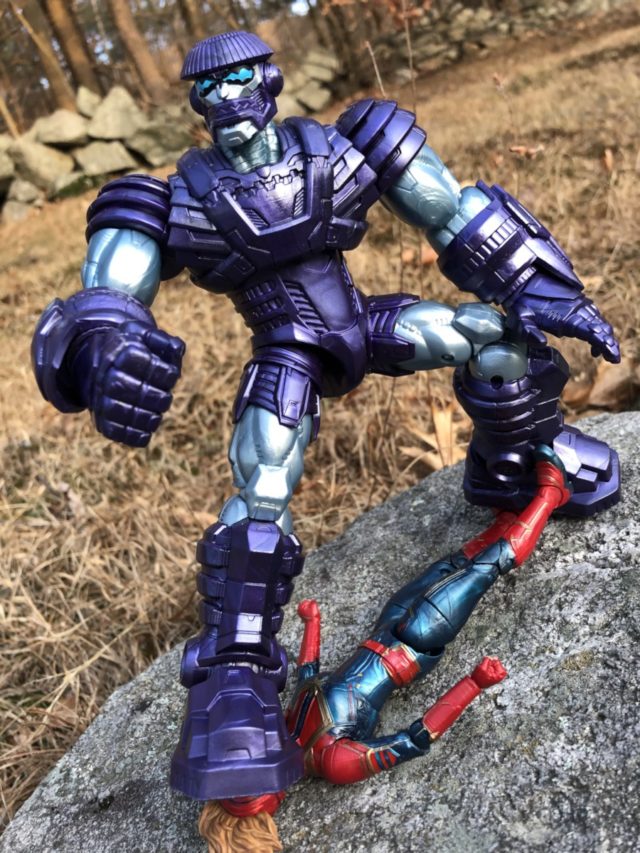 Okay, so when Hasbro first revealed the Kree Sentry Marvel Legends figure at the Unboxing Toy Convention in Mexico last August, I thought to myself "There's a figure I can safely pass on!" Classic or no, these humanoid robots wouldn't even make my top 500 list of favorite comic book characters.
But as it turned out, the Kree Sentry was the Captain Marvel Series Build-A-Figure, so I'd be owning one regardless since I wanted every other figure in the wave. Am I glad I ended up with this big guy? Let's take a look…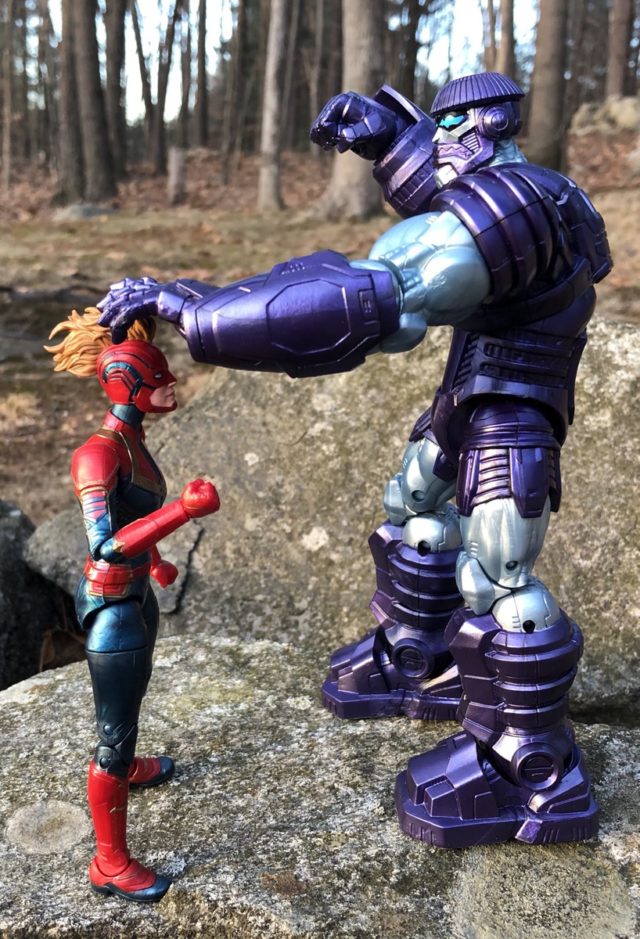 First thing's first. In the Marvel comic books, Kree Sentries are catalogued as being between loosely 15 and 30 feet tall. That was obviously not going to happen with a standard Marvel Legends Build-A-Figure, so this guy charts in at right over 8" instead. Certainly undersized compared to the source material, but large enough to intimidate the crap out of most of the figures on your shelf.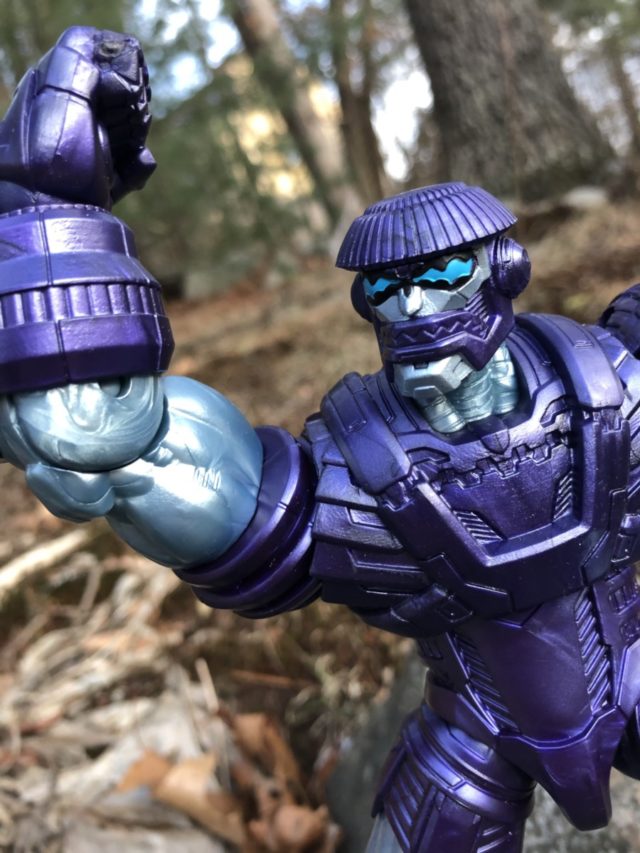 While the Kree Sentry figure itself is scaled a bit smaller than would be technically accurate, Hasbro has retained the proper proportions for the robots. They remind me a bit of robot gorillas, and I find their bulky limbs a lot more charming than I expected.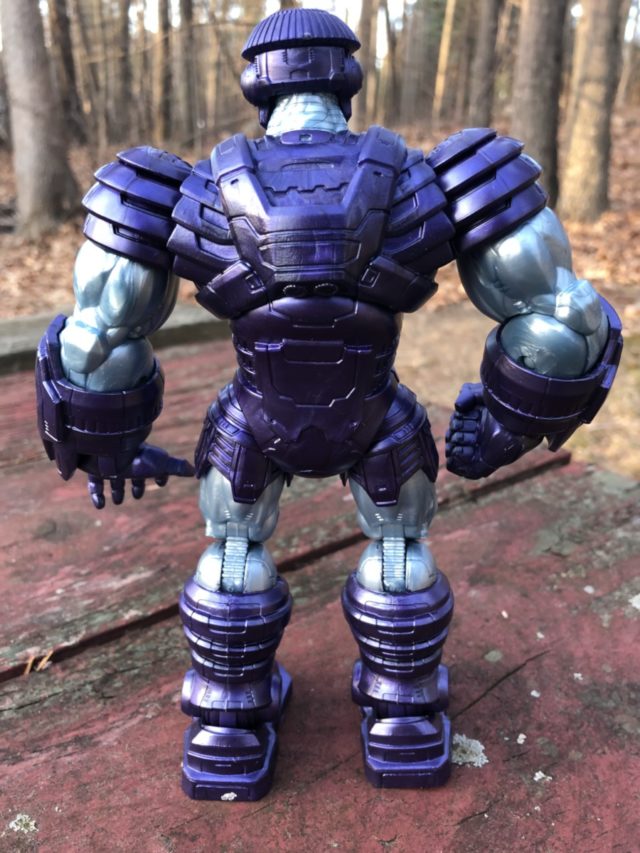 There's not a lot of need for paint deco on a Kree Sentry, as the robots are almost entirely just two colors (as they should be): silvery-blue and purple. Because of this, Hasbro has just molded most of the parts in the proper color.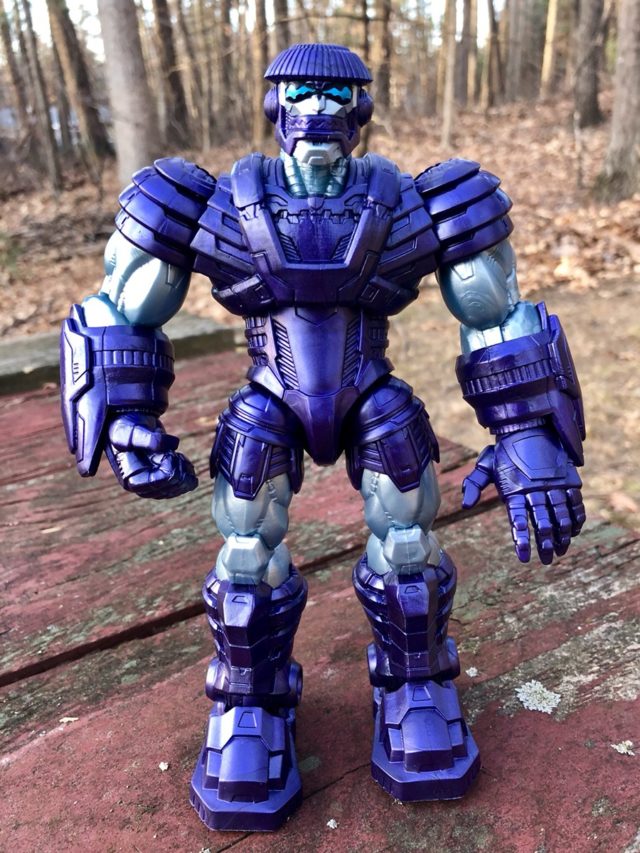 Having so few paint apps could have potentially looked bad, but I'm actually quite pleased with the appearance: the silver-blue paint has a nice metallic sheen to it, and the swirls in the metallic purple plastic add depth and draw the eye. This is a stellar-looking figure that really sets itself apart from any other character on a Hasbro ML shelf.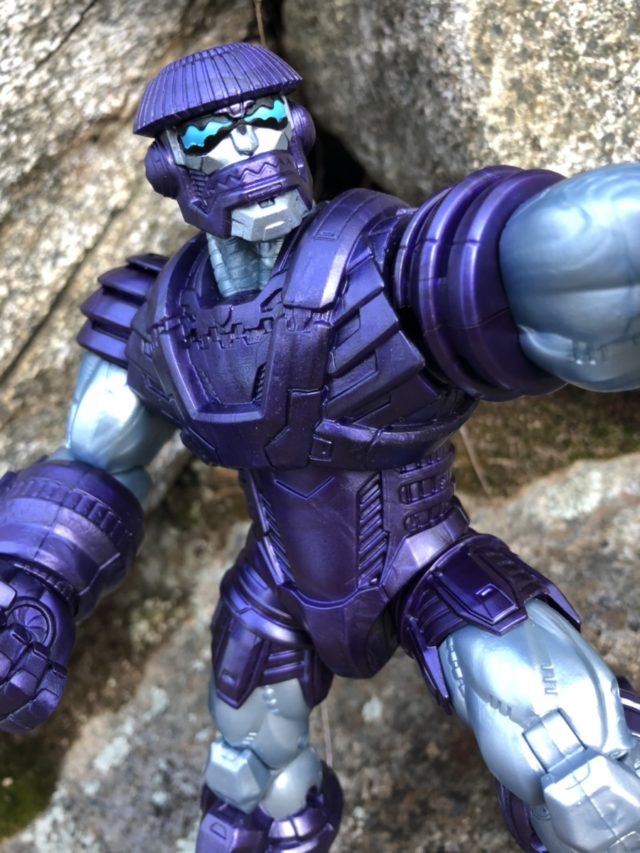 I've always thought that the head on Kree Sentries look doofy as heck, as it looks like a robot with a bowl cut (the ugliest hair style in the world)—but I also can't fault Hasbro for making the heads look the way they accurately should. It's probably not good that the head makes me want to laugh at this deadly agent of destruction, but, well… it is what it is!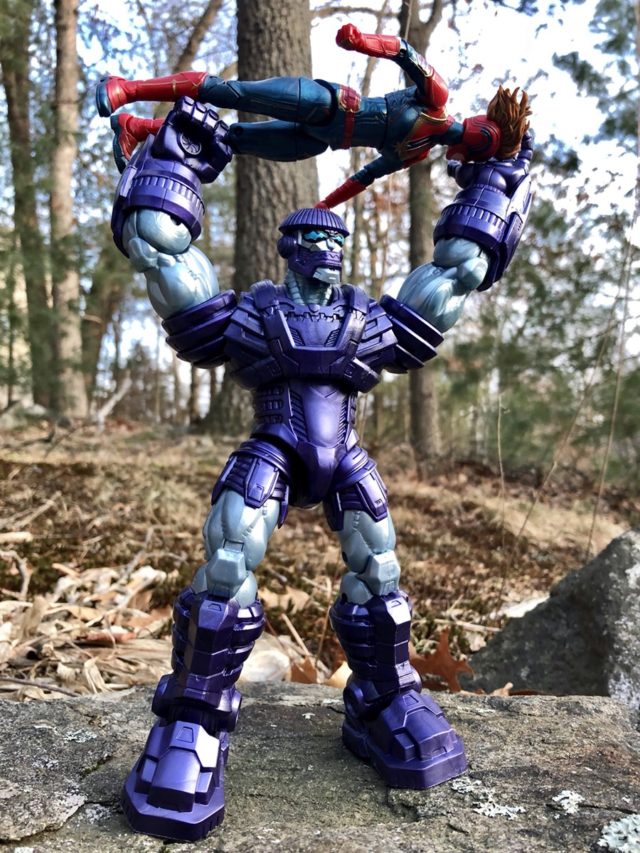 Quality-wise, I've got zero complaints about this big guy. Joints all feel sturdy and tight, and it can hold up a standard Marvel Legends figure above its head just fine. There's few paint apps, and the ones that are there are golden.
And on the articulation-front, the Kree Sentry Build A Figure has what would have to be considered quite amazing flexibility for a robot. The biggest drawbacks are the limited ranges of the head, hinge elbows and ankle rockers, but the ball-jointed upper body, shoulders and hips are all fantastic.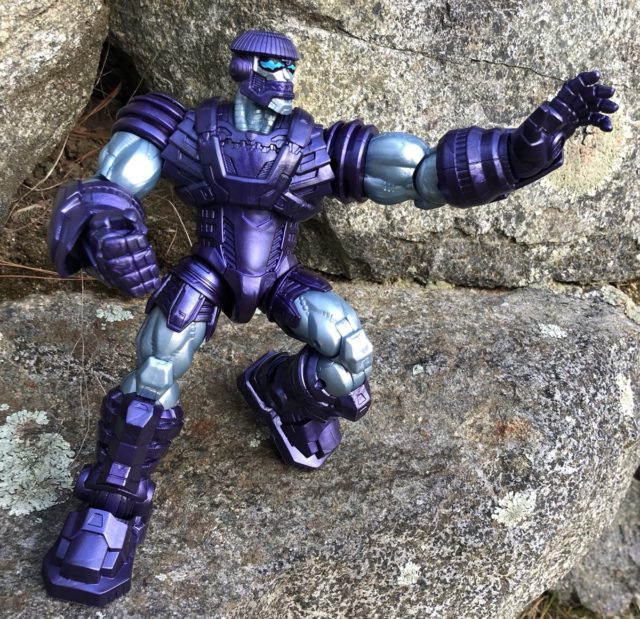 The full articulation scheme for the Kree Sentry consists of ball-jointed head/chest/hips; hinge elbows; ball-hinge wrists and shoulders; swivel thighs and biceps; double-hinge knees and hinged ankles with rockets.
The shoulders, hips and chest all move so well that I can mostly look past the awful articulation on the head, ankles and elbows. I really wouldn't mind if Hasbro tweaked this mold and developed a new head to make a Marvel vs. Capcom Sentinel figure someday!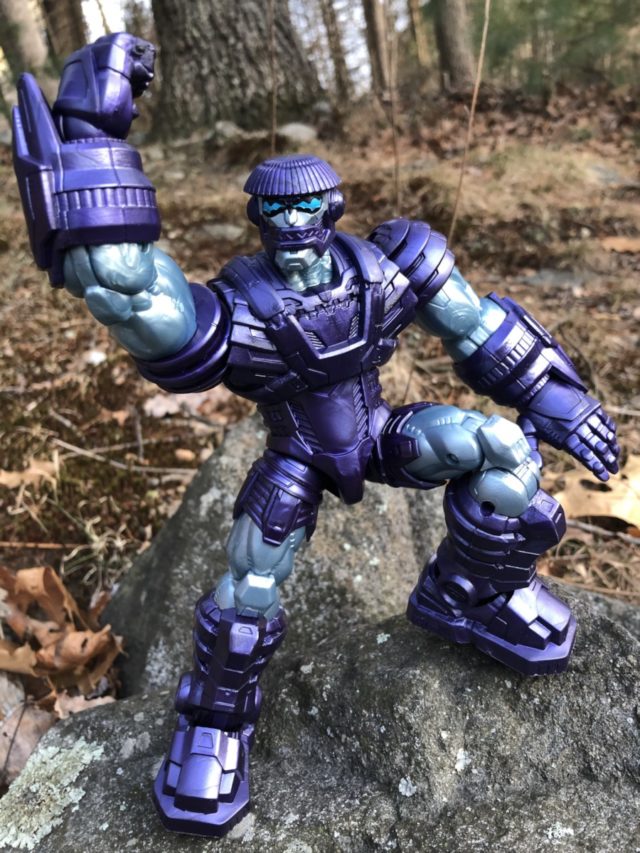 Overall: While the Kree Sentry isn't a figure that almost anybody was asking for, I think Hasbro has done a very solid job here of crafting a toy that captures the look and feel of the robots quite well—they still look classic, but with a modern level of detail.
I don't like the poor range of motion for the elbows and I still think that the "bowl-cut hair" on the head looks silly as heck, but the proportions and colors on this piece have a fully authentic feel. I would've preferred if the Kree Sentries could have been a bit larger—as in the comics—but I'm satisfied with what we get here: a good—but not great—Build-A-Figure.
GRADE: B
The post Captain Marvel Marvel Legends Kree Sentry Build-A-Figure REVIEW appeared first on Marvel Toy News.