As announced during Comic-Con@Home, McFarlane Toys had teamed up with CD Projekt Red to produced an action figure from the hit fantasy video game, The Witcher 3: Wild Hunt. Today, McFarlane reveals their first figure: Geralt of Rivia! A master of the sword, adept at combat magic, and with finely-honed witcher senses, Geralt was forged at the elite School of the Wolf and is considered one of the deadliest witchers ever trained.
The Geralt of Rivia 12-inch figure will be featured wearing his signature Kaer Morhen armor and will include Geralt's silver and steel swords with sheaths, monster head trophies, and The Witcher branded base.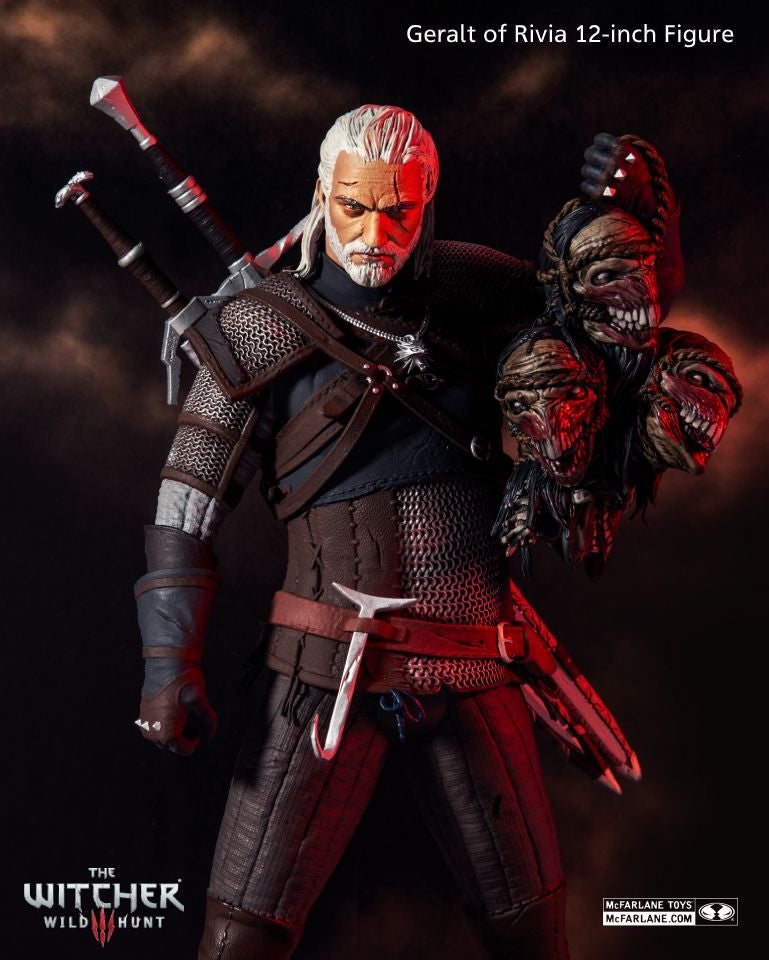 Video games produce some of the most amazing visuals you'll ever see, and The Witcher is a huge part of that," said Todd McFarlane, Creative Force and CEO of McFarlane Toys. "With The Witcher 3: Wild Hunt, we're now able to take these characters and literally have them jump out of your screen and create the most realistic, accurate action figure out there!"
McFarlane Toys' Geralt of Rivia 12-inch figure will be available for pre-order in mid-Oct at Amazon.com and available at Best Buy, Walmart.com and specialty retailers worldwide in November 2020. MSRP $39.99.
Fans will start to see additional new The Witcher action figures from McFarlane Toys rolling out on retailer shelves in 2021.
---