Super7 is excited to kick off their G.I. Joe line of figures with the Super Cyborg Cobra B.A.T.!
The B.A.T. was one of the most fearsome weapons Cobra ever used on the battlefield, and was sometimes just as dangerous to Cobra soldiers as it was to G.I. Joe! The Super Cyborg Cobra B.A.T. stands 11-inches tall and features a clear removable torso panel for easy battlefield maintenance- or just to see the inner workings. Your figure will come with a gripper claw, laser cannon, and flamethrower accessories
This Super Cyborg Cobra B.A.T. is available for order now through Super7.com priced at $75.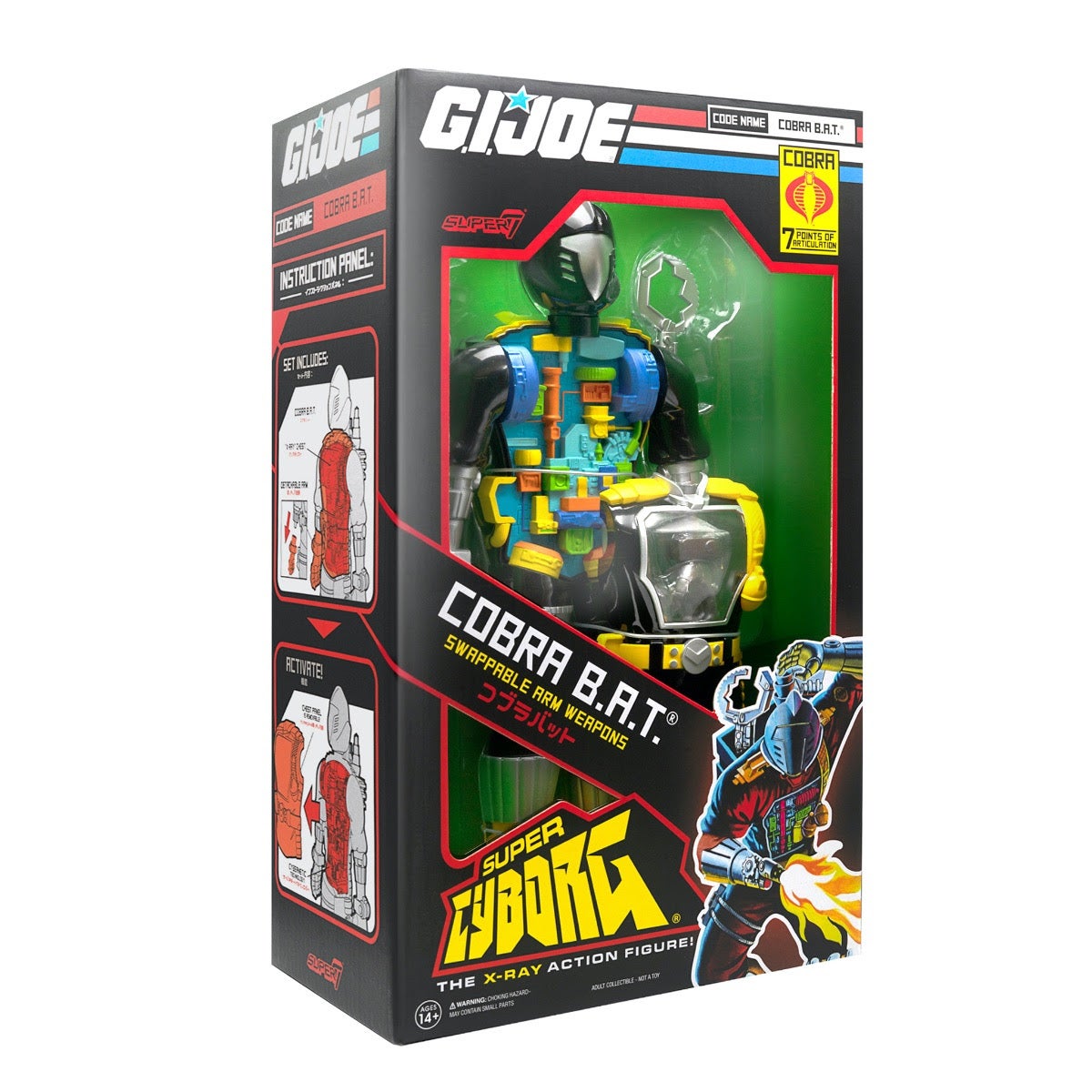 [See image gallery at www.figures.com]
---