Weekends tend to be a pretty slow time for Marvel toy news, but this weekend is one of the exceptions. Even though there's no major convention or event going on in the United States this weekend (a la New York Comic Con, Toy Fair or San Diego Comic Con), there is a rather notable show going on in Asia: the Singapore Toy Games & Comic Convention (STGCC) 2018! And at this year's show, XM Studios debuted some spectacular new 1/4 scale Marvel statues, including Star-Lord, the Scarlet Witch, Brown Costume Wolverine, Red Hulk, Rocket Raccoon and Groot and more!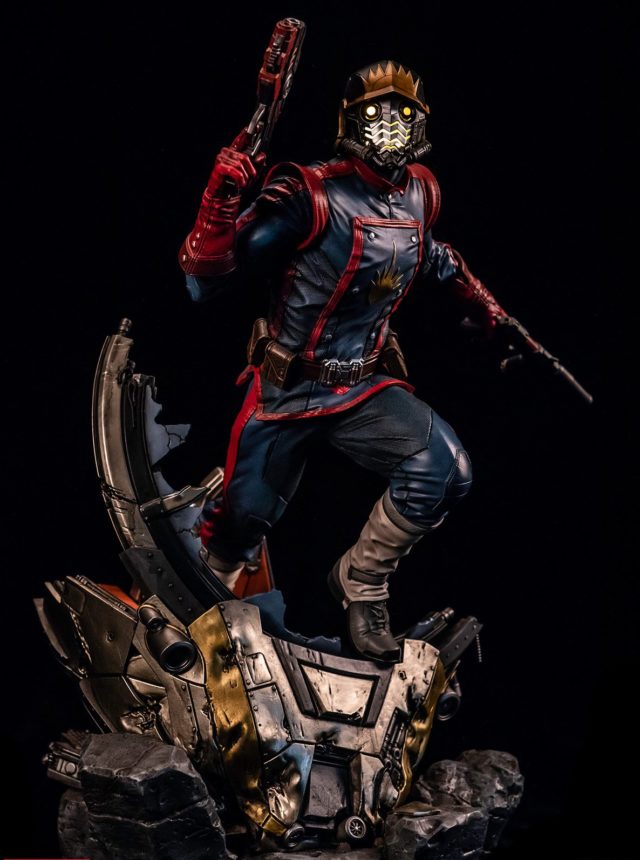 I've got sort of a love/hate relationship going with XM Studios. I love the beautiful, amazing work that they do on their statues. I hate that their statues are incredibly expensive and hard to acquire as a United States collector because XM doesn't have a license to distribute their Marvel statues in North America. Your choices are either to buy XM Studios Marvel statues on ebay, find a middle-man to ship to you from overseas, or live without these beauties. Alas.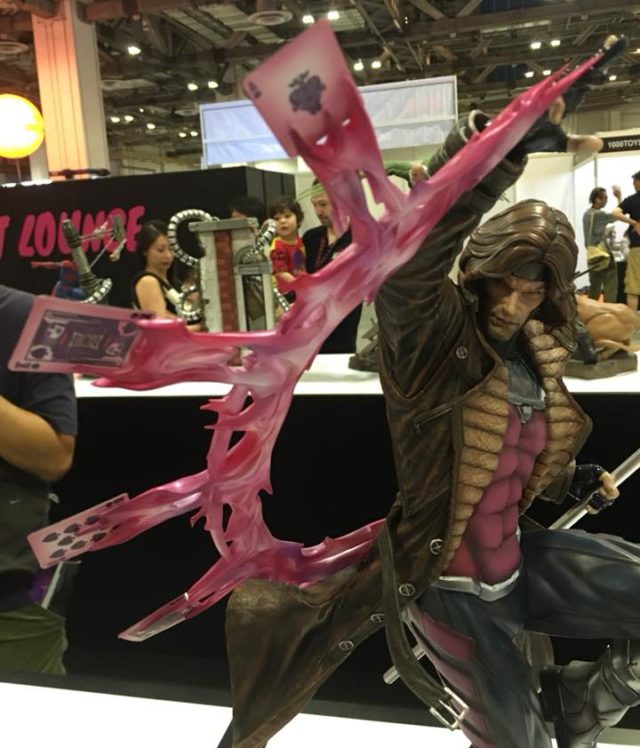 That said, there are certain statues I cannot live without (like the upcoming, jaw-dropping XM Gambit statue), and so I've had to work with a middle-man to import these massively-priced masterpieces from overseas. And this weekend, XM Studios may have just revealed a few more pieces that I'm going to have to drop copious amounts of cash to own…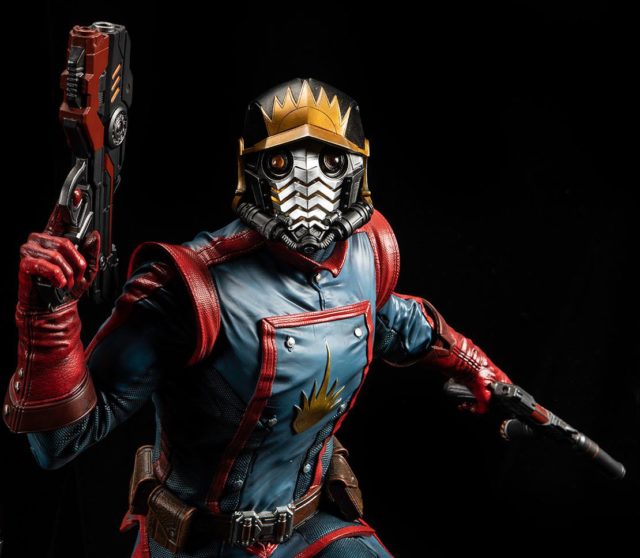 Of all the items that premiered at the 2018 STGCC, the new XM Star-Lord statue is probably the one that I anticipated the most. Sideshow Collectibles dropped the ball with their Guardians of the Galaxy Premium Format Figures series by failing to produce Drax or Star-Lord 1/4 statues to complete the team, so it's nice to see Peter Quill finally getting some quarter-scale love.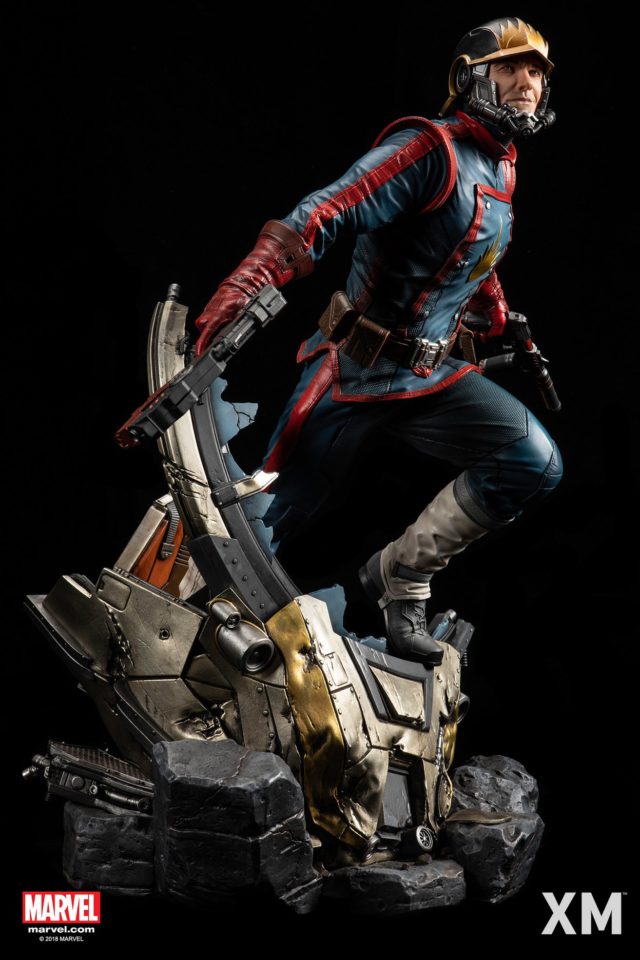 The XM Studios Star-Lord statue will feature a light-up mask, as well as a swap out face for Peter Quill. The Annihilation-era comic is easily the most recognizable comic book look for Star-Lord, so XM chose well with this one. Love it.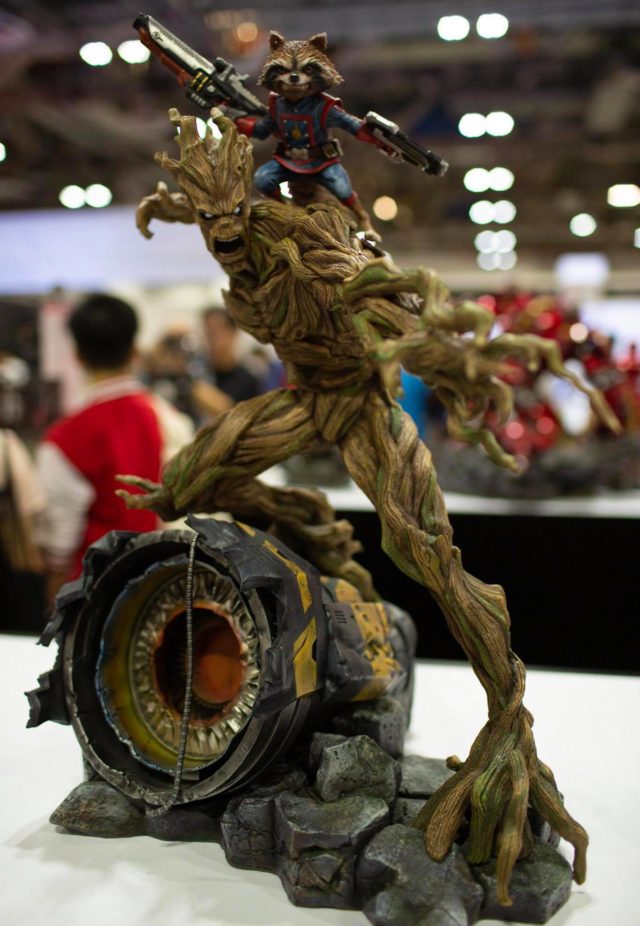 What I love a little bit less–and this is going to shock some people–is the XM Studios Groot and Rocket Raccoon statue. I don't like that the base is a huge spaceship turbine (or some other piece of high-tech debris)–the base seems forced to me and I think Groot looks odd being supported by it.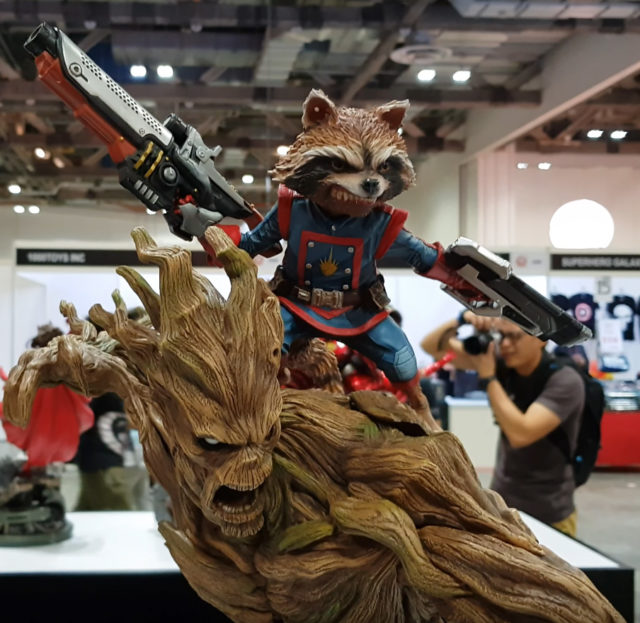 I also don't like the way XM Studios Rocket Raccoon looks. While he's beautifully sculpted, something about his portrait really throws me off. I honest to God prefer the Sideshow Collectibles feral look for Rocket, and really hope that XM will include a second head for this figure (hopefully with red eyes sans pupils).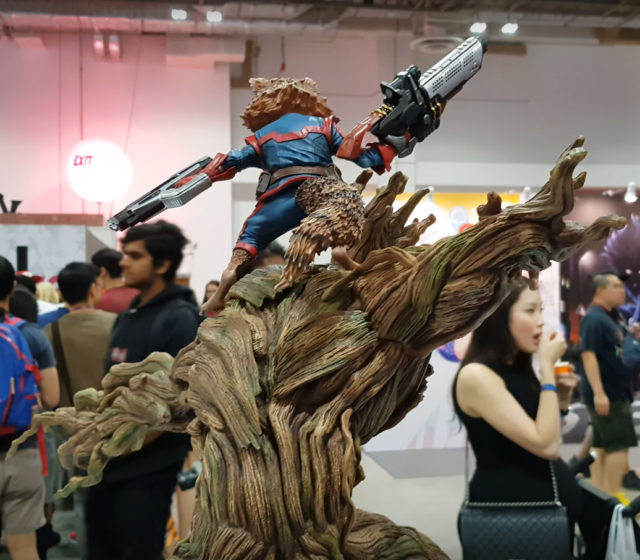 As you might expect from a $1399 SGD statue, XM did go all-out with the paint work on Groot. The subtle greens on the wood look terrific. For $1000+ USD plus about $300 in shipping, I'm going to have to think long and hard about whether I need this Rocket and Groot statue for my collection (though I really don't think it's likely I'll be able to resist this pair).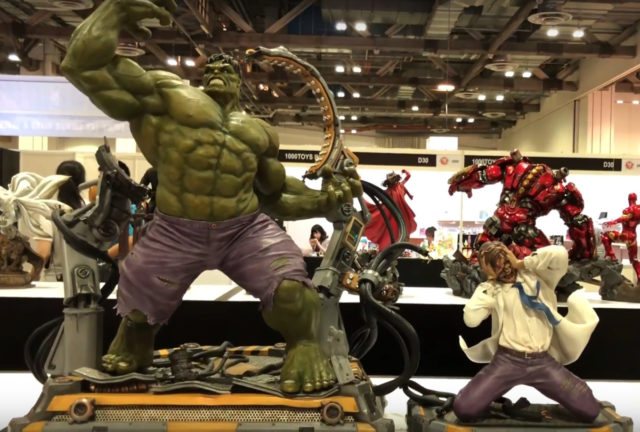 Speaking of dynamic duos of statues, an outrageously huge 1:4 scale Hulk and Bruce Banner set also made a splash at STGCC! The set has a massive SRP of $1799 SGD (about $1305 USD!), and is an event exclusive that can only be ordered at events XM Studios attends in regions where they have a Marvel license.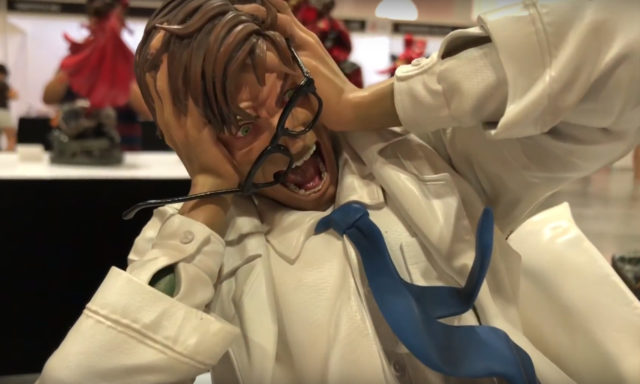 This is probably the only quarter-scale Bruce Banner statue that's ever going to be released. Not a character that I feel like I need to own a 1/4th scale statue of (and certainly not one I'd pay hundreds and hundreds of dollars for), but I do like how he's dynamically posed wigging out while he transforms into Hulk.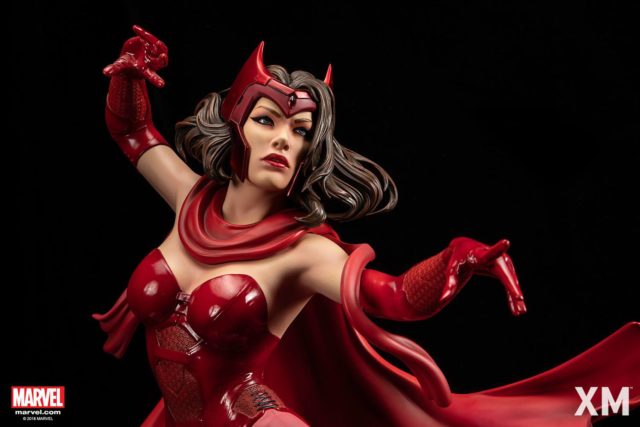 While there wasn't much displayed on the female side of the proverbial street, there was one new female Avengers statue at STGCC: the Scarlet Witch. Wanda Maximoff is a character I've never really connected with outside of the MCU movies, but it's always a treat to see the comic book version of a core Avengers character getting a new classic statue.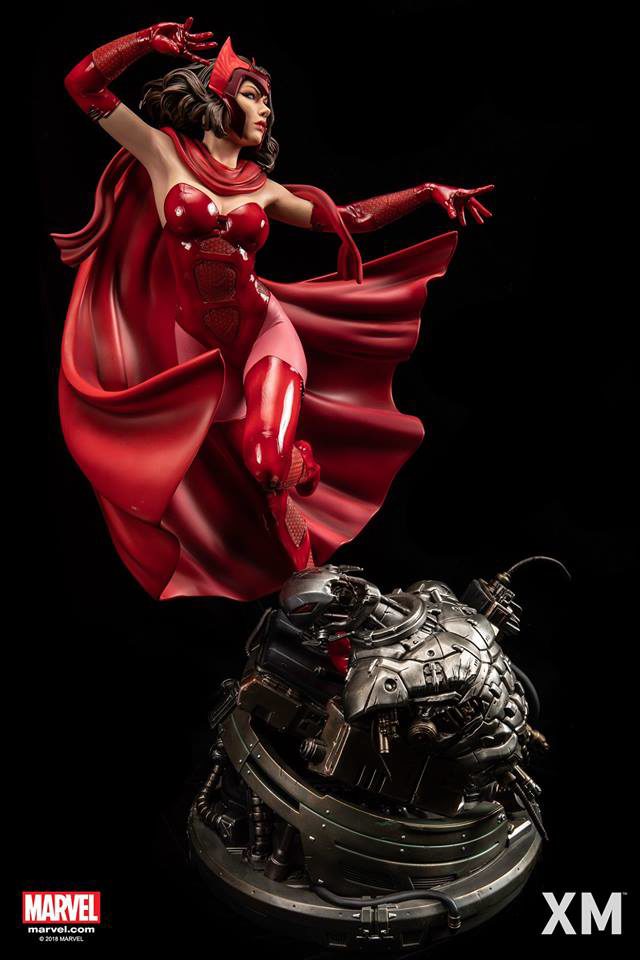 I think the way that XM sculpted Scarlet Witch with her hair spilling over once side of her face is really odd, but as a whole I think the statue is pretty neat. I like the destroyed Ultron base and the pose that Wanda has been captured in.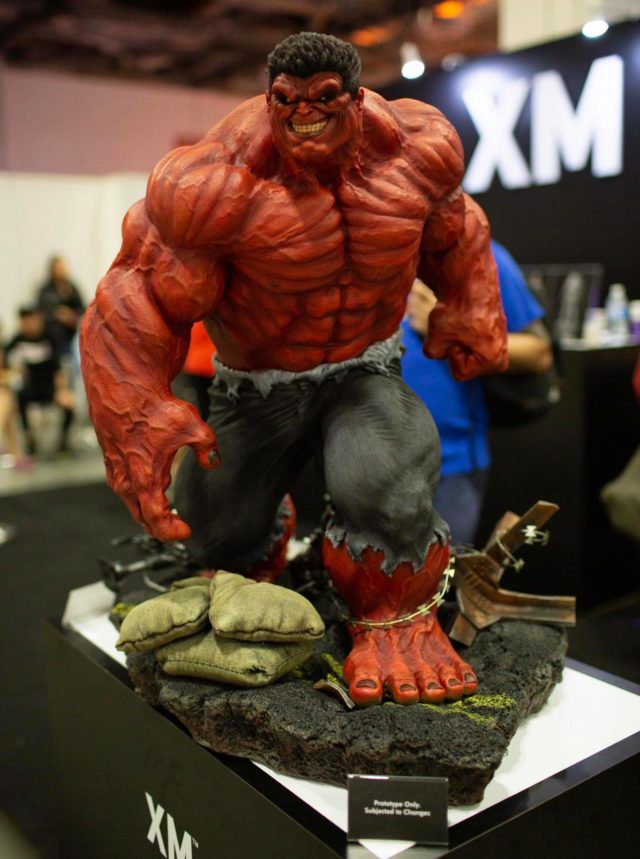 A prototype of the XM Red Hulk statue also made an appearance at the event, although the prototype ended up being oversized and as such isn't going to be put up for pre-order until an adjusted prototype is ready to show off. He looks good, but I've seen better Red Hulks in my day.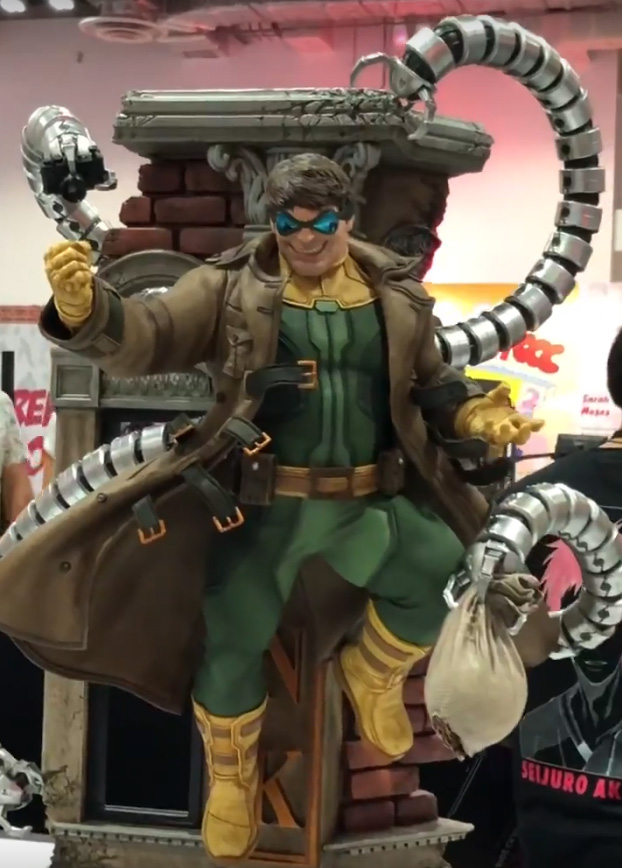 For the villain lovers out there, the XM Studios Doc Ock made an appearance. Trenchcoat wearing Doctor Octopus is far from my preferred look for the character, but it's about time we got a licensed quarter-scale Doc Ock into the marketplace. I'd like a more classic-styled Doctor Octopus–get on that, Sideshow!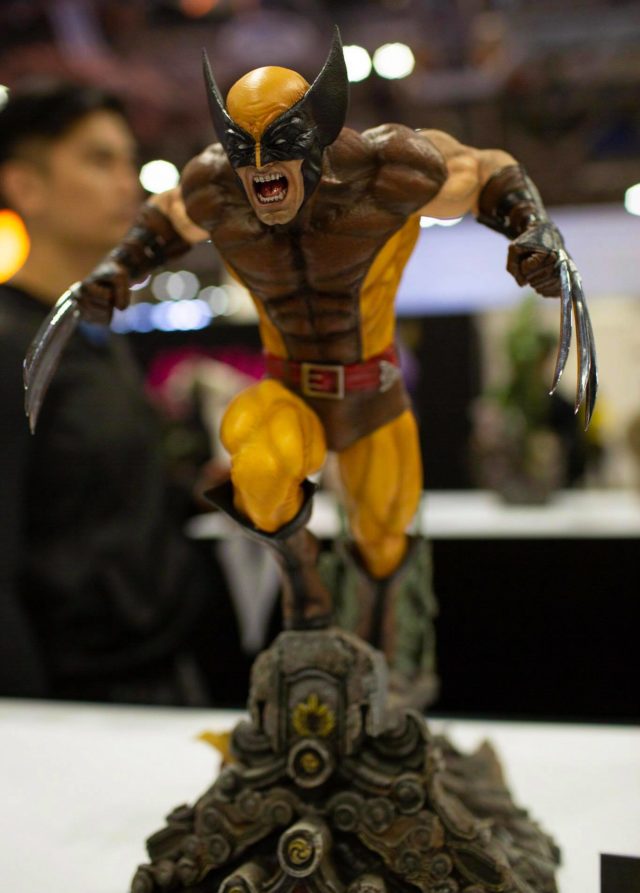 Finally, one new piece from this year's superb line of new X-Men statues made its presence known: a Brown Costume Wolverine XM Studios statue! I don't think that this is necessarily a better statue than the tiger-stripe Wolverine Sideshow Collectibles released this summer, but I do think a lot of Logan lovers are going to dig this piece.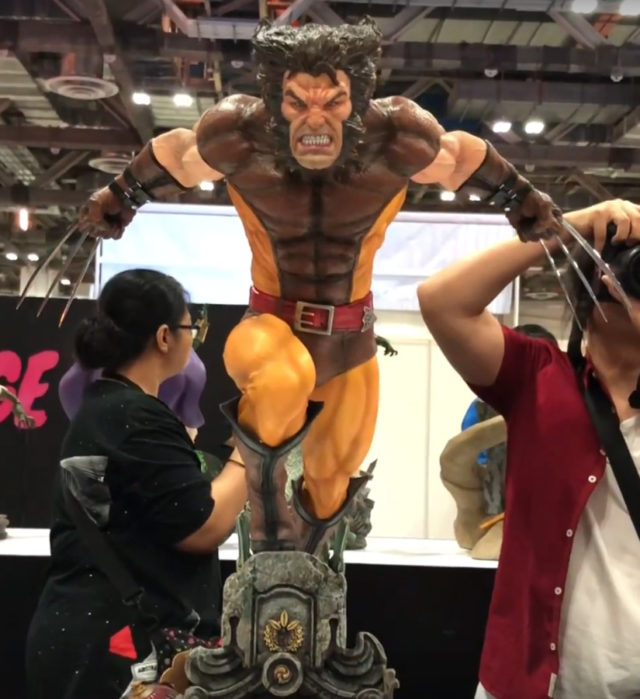 The head sculpt and metal claws look fab, although I think Sideshow nailed the unmasked Logan portrait better.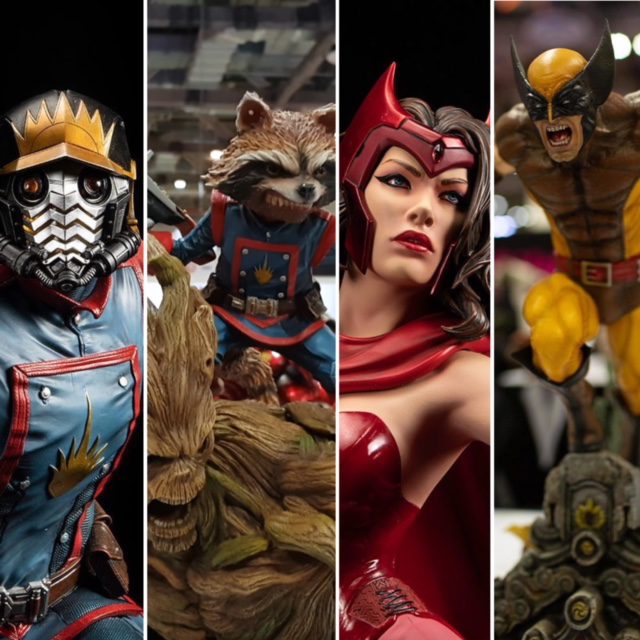 As I mentioned earlier, XM Studios doesn't have a license to distribute their Marvel statues in North America, so it's either buy your XM statues off of ebay or find a middle man through social media or forums. Even the cheapest of these statues will likely run you about $1000 minimum, but if you're in love and have money (or credit!) to burn, you won't find many statues with better quality or craftsmanship than XM Studios.
Any XM collectors in the house? Which of these new statues (if any) are you contemplating putting on your own pre-order list, and what are you hoping to see them show next (*cough* Drax *cough*)?
The post STGCC 2018: XM Studios Star-Lord! Rocket & Groot! Red Hulk! appeared first on Marvel Toy News.