Sideshow presents the Ahsoka Tano Premium Format Figure, a limited-edition quarter-scale Star Wars collectible inspired by the fan-favorite character's journey as seen in Star Wars: Rebels. Cast in polystonbe, the Ahsoka Tano Premium Format Figure measures 19.5" tall and 14" wide as the Togruta warrior strikes a battle-ready stance on a Malachor-themed base, her iconic dual lightsabers at the ready. Surrounded by the crumbling structure of an ancient temple, Ahsoka steadies herself to use the Force and her former Jedi padawan training to confront the dangers of the dark side across the galaxy.
The Exclusive Edition of the Ahsoka Tano Premium Format Figure includes a sculpted Morai proximity piece, depicting her beautiful green convor companion perched on a complimenting Malachor rubble base. Display Morai alongside the Togruta Force wielder with this exclusive accessory only available through Sideshow.
The Ahsoka Tano Premium Format Figure is available for pre-order now through SideshowCollectibles.com priced at $585. It is scheduled to ship between May and July 2022.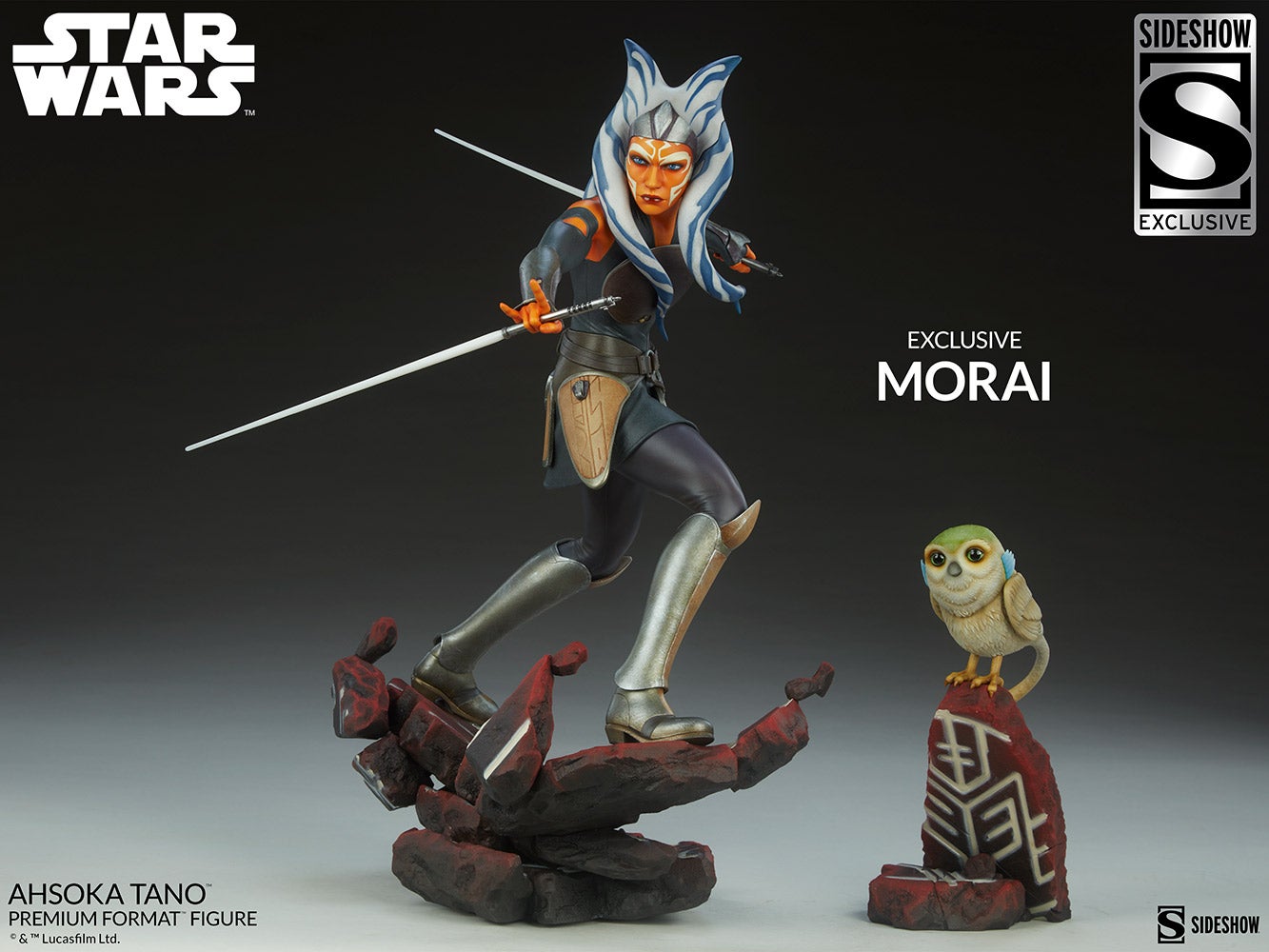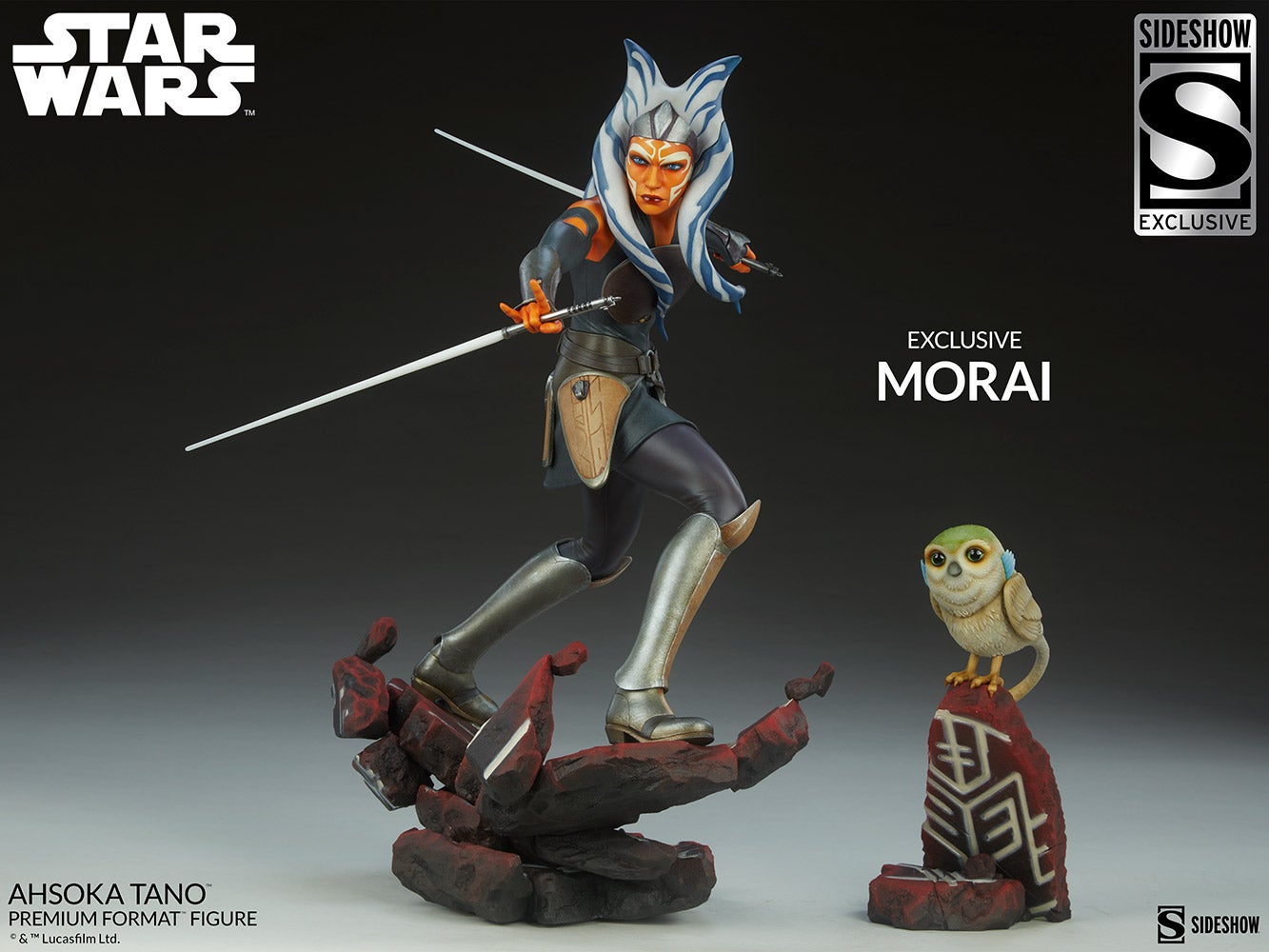 ---