It's the night before San Diego Comic Con 2019 Preview Night, but Sideshow Collectibles isn't waiting until SDCC officially begins to unleash their big guns! Following in the footsteps of the hot-selling Iron Man Mark III Statue from 2017, their next movie armor is (literally) flying onto the scene: the 21″ Sideshow Iron Man Mark VII Maquette is now up for order! And while the pose may not be everyone's jam, those light-up features are out of this world…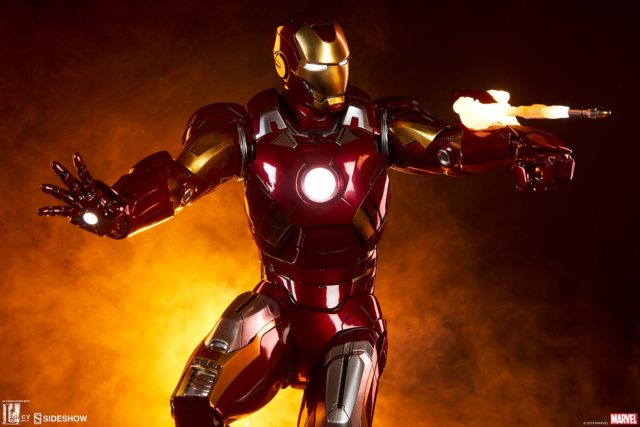 After Robert Downey Jr.'s swan-song from the Marvel Cinematic Universe in Avengers Endgame this spring, MCU Iron Man merch is hotter than it's ever been. So it's no surprise that Sideshow Collectibles is prepped and ready to capitalize on the latest Iron Man fandom wave.
But rather than going to the well from the most recent movie, Sideshow is looking to capitalize on a nostalgic favorite instead: the iconic Iron Man Mark VII from the first Avengers movie!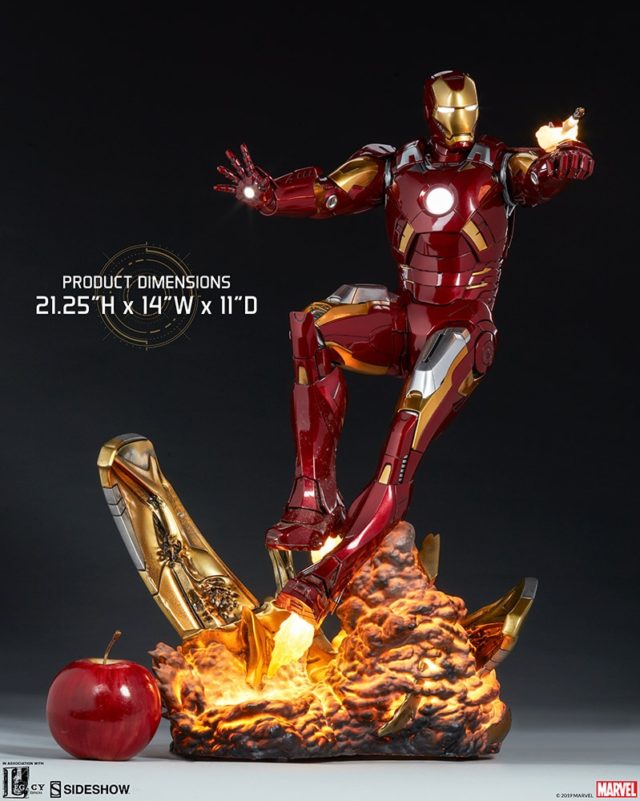 Now, I have to confess that the Mark 7 isn't even in my top 10 favorite armor permutations (I'm a sucker for the House Party Protocol), but even I can appreciate how popular and recognizable of a choice this is as far as Iron Man armors go. If Sideshow wants to easily sell folks one armor for their collection other than the Mark III, this is a safe and reliable choice.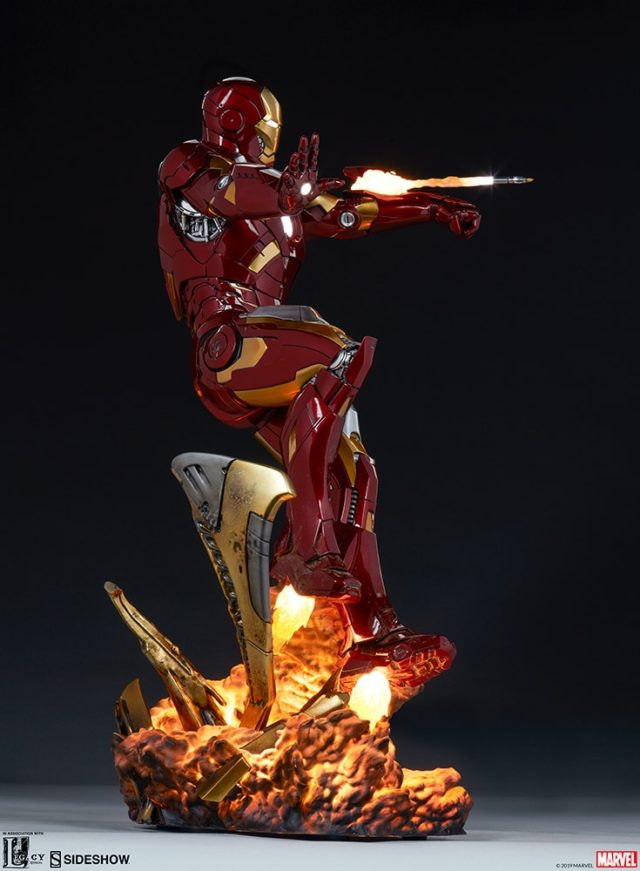 The sculpting and paintwork on this piece looks downright incredible, but I'm not altogether in love with the pose. From a front-on view, the armor looks a bit too much like it's getting ready to ease back into a rocking chair (although the pose looks drastically better from other viewpoints).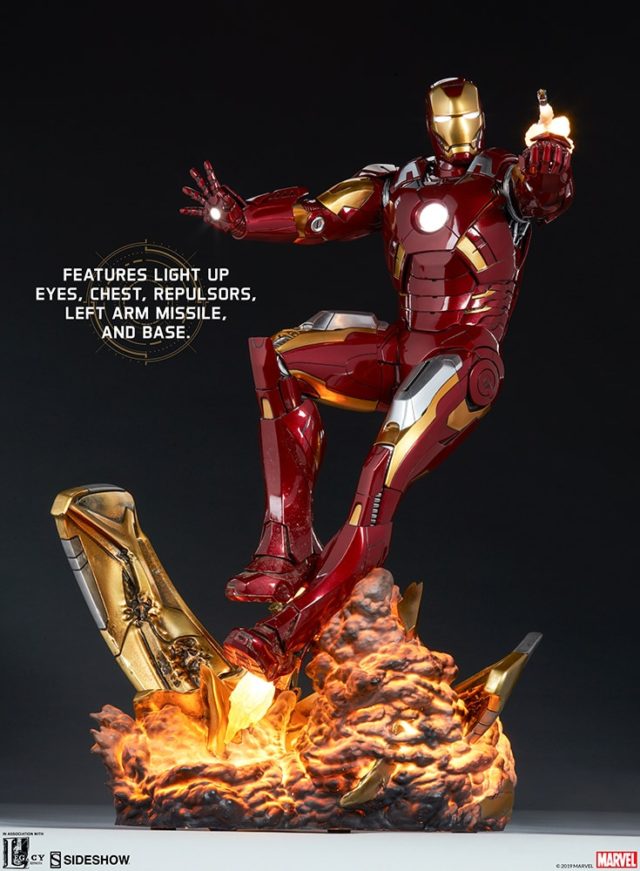 But what the maquette may lack in pose points, it makes up for in spades with the light-up electronic features! The eyes, chest, repulsors, missile and even the whole base light up brightly and beautifully!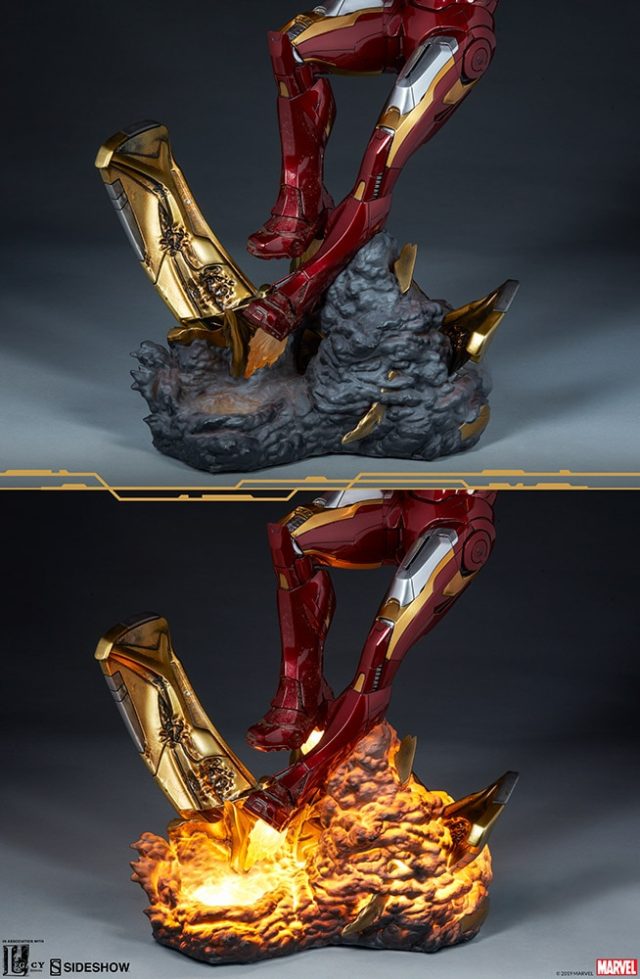 While I think this statue looks nice with the electronics off, turning the lights on brings it to another level. This is just some gorgeous stuff, care of the partnership between Sideshow and Legacy Effects.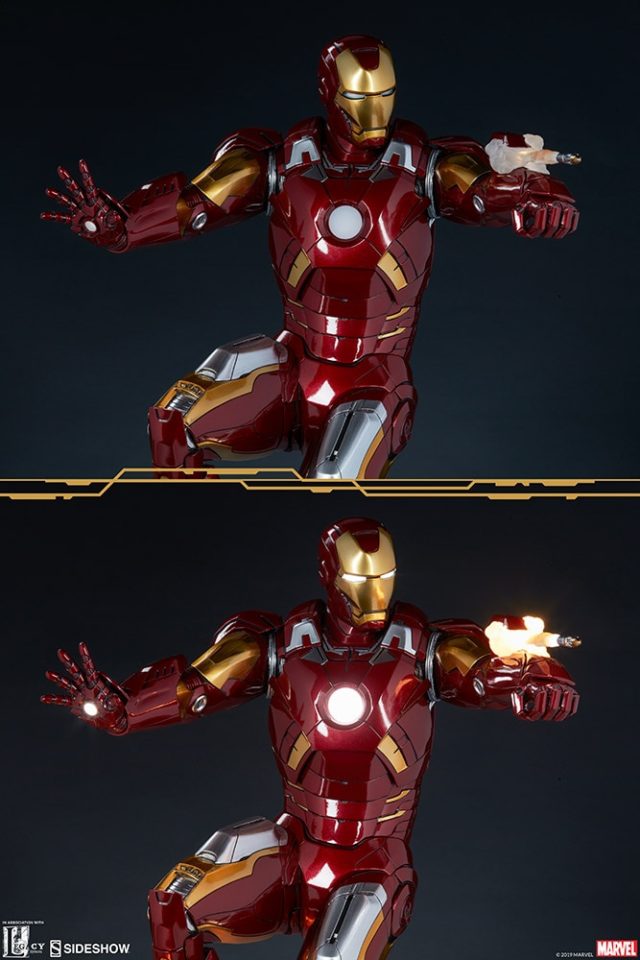 Since this is both a quarter-scale statue and a licensed movie piece, many were wary of what the price-tag on this maquette was going to be the moment it was first teased. And, well… those folks were right to be worried, as this is an expensive piece.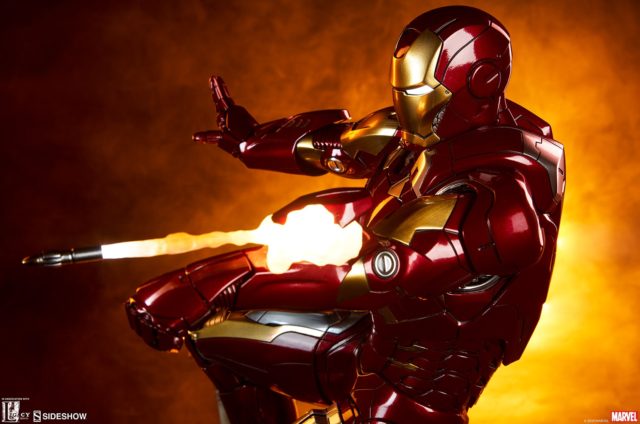 At 21" tall and full of electronics, the Mark VII Iron Man maquette isn't the worst value ever at $795, but it's definitely a pricy piece that's going to turn some folks away because of the cost.
The whole hobby of statue-collecting is getting more and more expensive, so I can't condemn the price on such a complex piece as this one specifically (especially not when Juggernaut is clocking in at $1400), but it is unfortunate how many fans are going to be priced out of the market on a statue that otherwise would have some great mass appeal.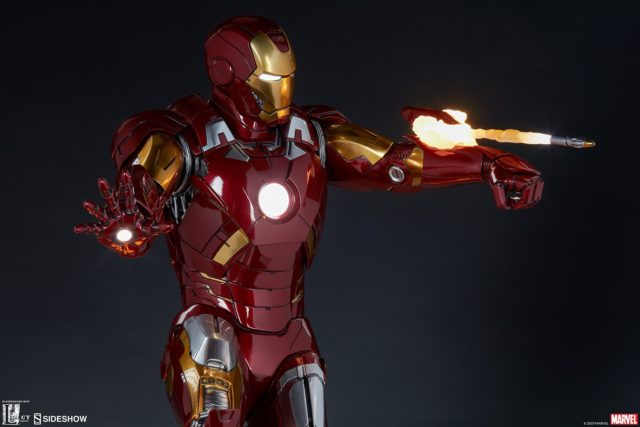 The Sideshow Collectibles Iron Man Mark 7 Statue is now up for order, and is scheduled to be released in early 2020. With a price-tag like his, I expect the Mark VII to be open for orders for quite a while, but it may be worth reserving early if you want to use the popular 6-month payment plan.
What do you think of Sideshow's latest movie Iron Man maquette, Marvel collectors? Is this their best effort to-date as far as electronic light-up features go—and do the fancy electronics warrant the nearly $800 price-point on this statue?
The post Sideshow Iron Man Mark VII Maquette Statue Photos & Order Info! appeared first on Marvel Toy News.