The next 12 months are going to be a big one for Spider-Man, with not one, but two Spider-Man movies (plus the Venom movie!) hitting theaters. Have no fears about there not being enough merch, though—Hasbro has got us covered! Following up the Marvel Legends Venom series that's currently up for order, Hasbro announced the first of the 2019 Marvel Legends Spider-Man Figures—including a Kingpin Build-A-Figure, the Red Goblin, Silver Sable and more!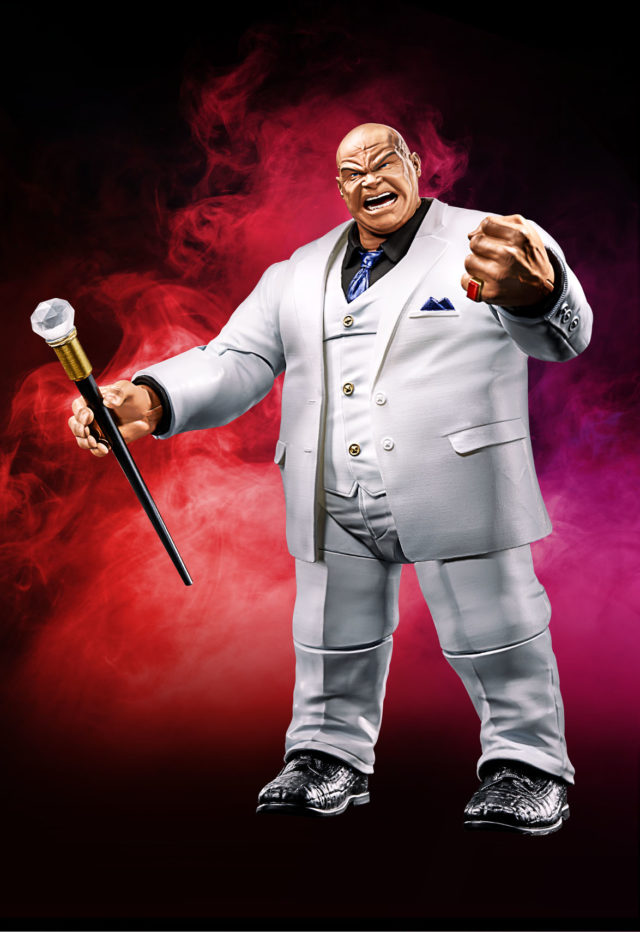 Fans have been asking for Hasbro to do a 6" scale Marvel Legends Kingpin for years—and at San Diego Comic-Con 2018, Hasbro made it clear that they'd heard those wishes loud and clear!
While there's plenty of collectors still wishing for a Netflix Kingpin Marvel Legends figure, there's apparently going to be a bit longer to wait for that one. But for comic book fans, this is the Kingpin Build-A-Figure you've been waiting for!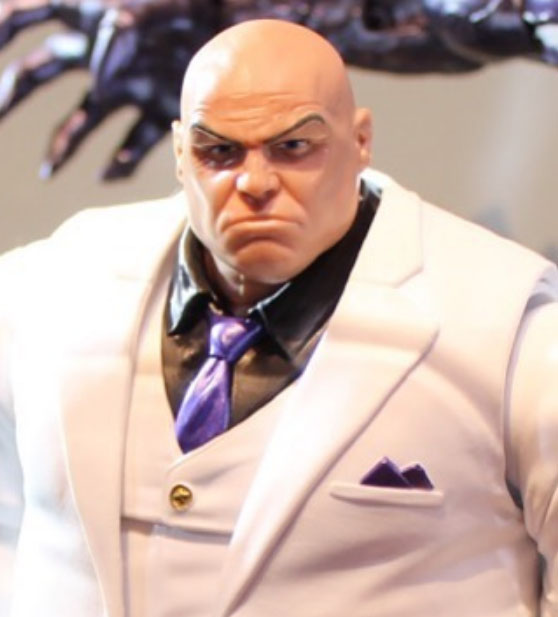 The Spider-Man Legends Kingpin BAF features a 100% new mold (that I think it would be really difficult to use again for any other character), and includes his trademark diamond-topped cane and two interchangeable heads (serious/closed-mouth and enraged/open-mouth). This is a real winner that is certain to push a lot of sales of the Marvel Legends Spider-Man 2019 Wave 1 Figures.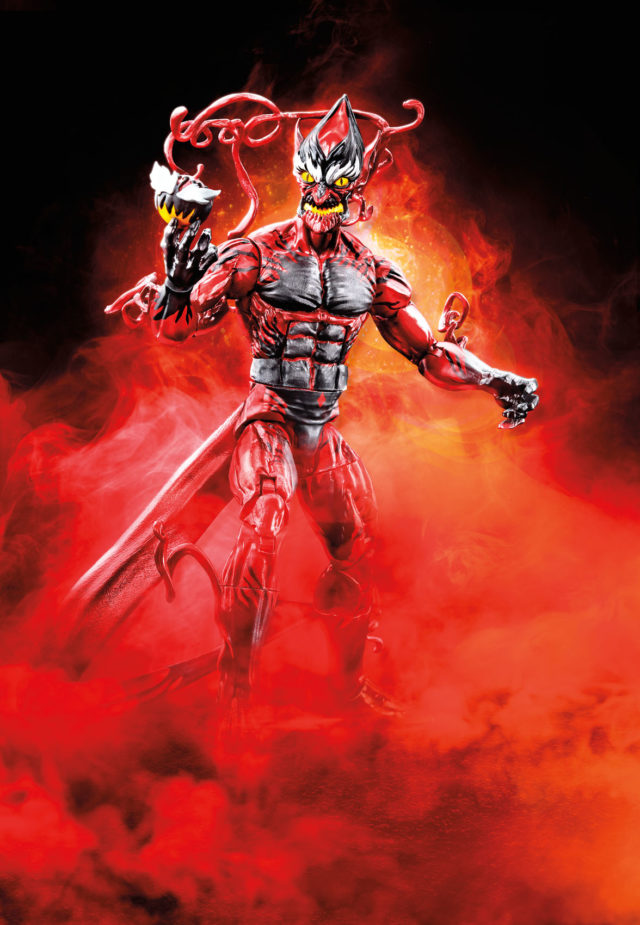 And speaking of Wave 1…! We got to see the bulk of that wave revealed at SDCC 2018 as well. Hasbro is really on the ball this year, as the wave actually features a pair of characters from "Go Down Swinging", Dan Slott's final story arc on the "Amazing Spider-Man" comic book which just finished up this summer! That's crazy-fast!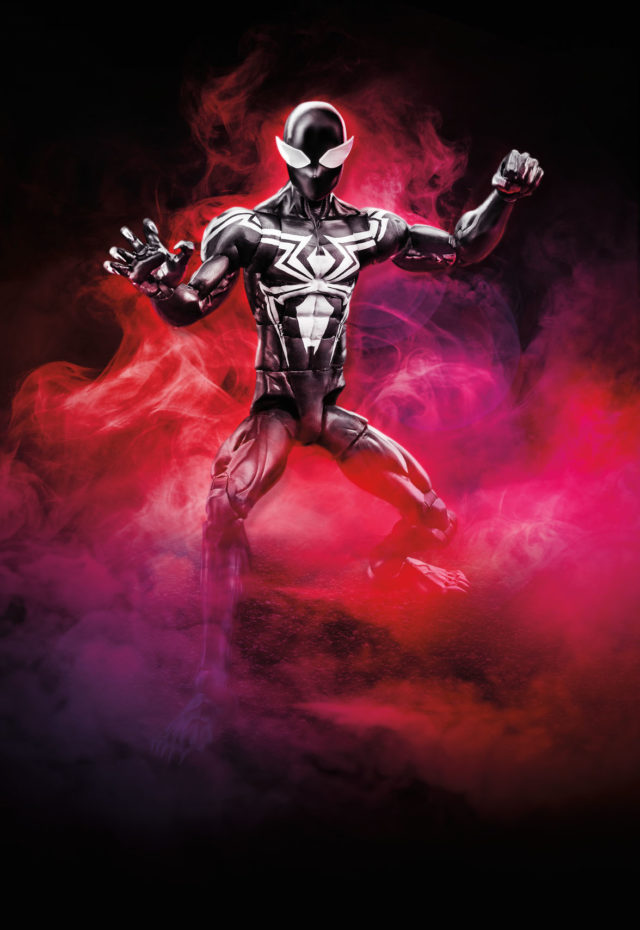 The two figures coming from the story are a Marvel Legends Red Goblin and a new modern Symbiote Spider-Man figure. I'm not wild about the bizarre aesthetic of the eyes on this new Symbiote Spidey, but the Norman Osborn/Carnage mash-up Red Goblin is just too cool. (Can we also have a Normie Osborn Goblin Child figure, Hasbro? Pretty please??)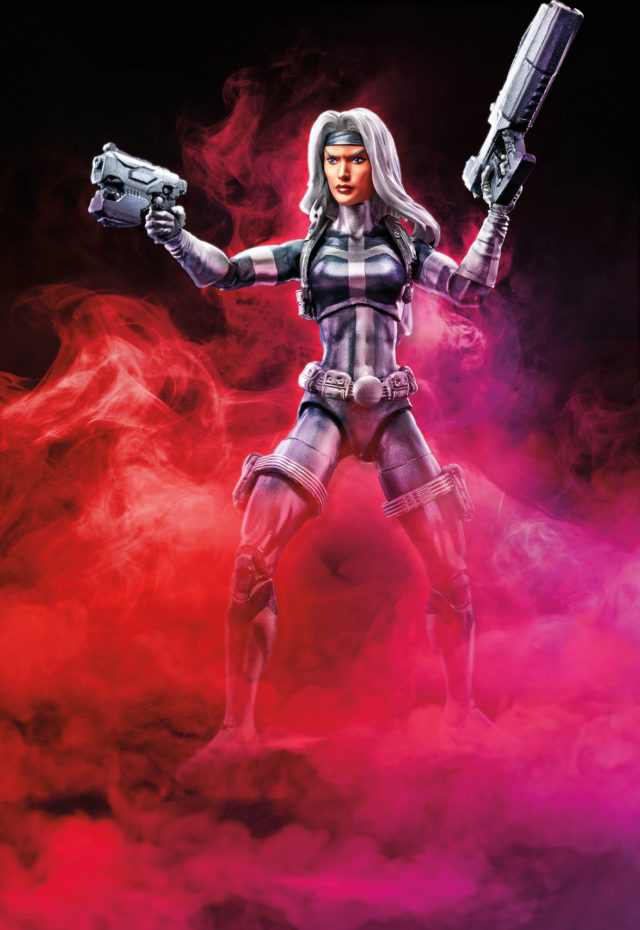 The other two figures revealed for the wave are a new modern costume Marvel Legends Black Cat and the first-ever Marvel Legends Silver Sable figure. In fact, I believe this is the first toy of Silver Sable EVER besides a Diamond Select Toys Minimates figure of the character!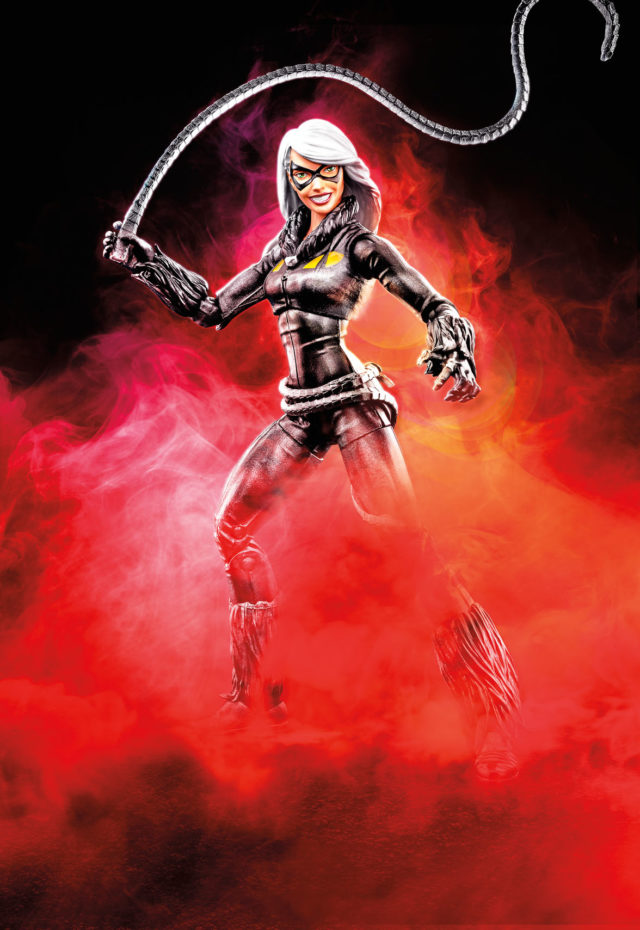 While I don't mind the modern Black Cat costume with yellow cat eyes on the chest, I don't think the ultra-friendly, smiling portrait Hasbro has given this Felicia is entirely appropriate, as this is the costume Black Cat primarily wears as an underworld villainess in the comics. I don't think it's at all likely, but I sure wouldn't mind if there was an interchangeable head for this figure!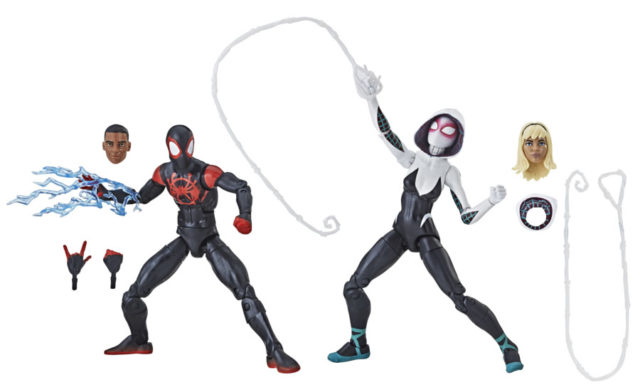 Rounding out the Marvel Legends Spider-Man reveals for SDCC 2018 is an Into The Spider-Verse two-pack with repaints of Miles Morales and Spider-Gwen/Ghost Spider in their modified designs from the animated movie.
This pack will be ideal for those who missed these figures the first time around in 2016, although I think the non-comic book style of the figures may turn some collectors off. It'll be nice to have Gwen and Miles both back in circulation in a two-pack that should be readily available nonetheless.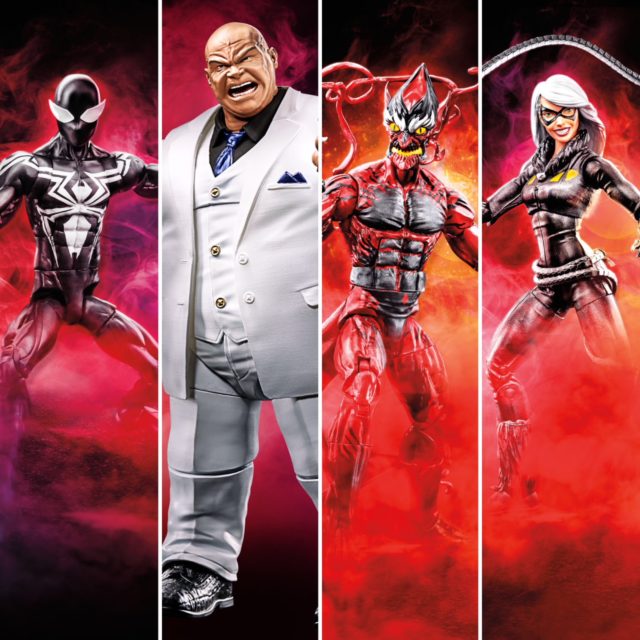 The Spider-Man Marvel Legends Kingpin series should be up for order this winter, and is scheduled for release in early 2019. I would expect that the Spider-Gwen and Miles Morales two-pack would be released earlier to coincide with the Into the Spider-Verse movie, but there's no concrete release date for it just yet. I'll send out an alert once more info is available.
Now that you've seen the big 2018 SDCC reveals, how are you feeling about the future of Spider-Man Legends, Marvel collectors? Will you be buying the whole Kingpin Series to build the complete Kingpin, and what characters are you hoping take the last few slots in that wave?
The post SDCC: Marvel Legends 2019 Spider-Man! Kingpin! Silver Sable! appeared first on Marvel Toy News.