San Diego Comic-Con May have been cancelled quite a while ago now, but that doesn't mean that companies planning SDCC 2020 Exclusives have suddenly thrown all their hard work preparing special products for the show out the window! Instead, we're seeing quite a few companies move this year's convention exclusives to an online distribution method—including Diamond Select Toys. And their first Marvel SDCC 2020 Exclusives are now up for order: Marvel Gallery Negative Suit Spider-Man and a Zombie Deadpool Bust!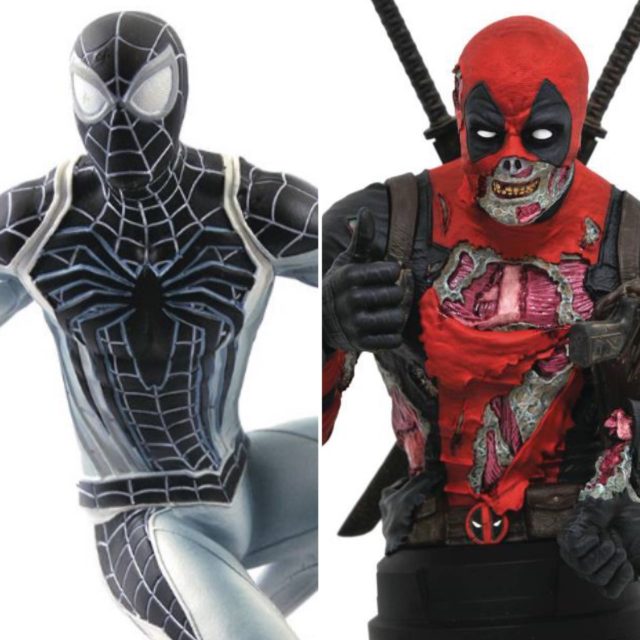 Since the advent of their popular, value-priced Marvel Gallery PVC statues series, we've been able to count on Diamond Select Toys to bring us several interesting exclusive items for San Diego Comic-Con every single year. And even though the 2020 SDCC was cancelled due to the pandemic, development was already far enough along on this year's con exclusives that they're still coming our way—physical convention or no physical convention!
And so, even without the hassle of actually attending the packed con in San Diego, fans will still be able to order the DST Exclusives for "SDCC" from the comfort of their homes. Let's have a look at the first pair!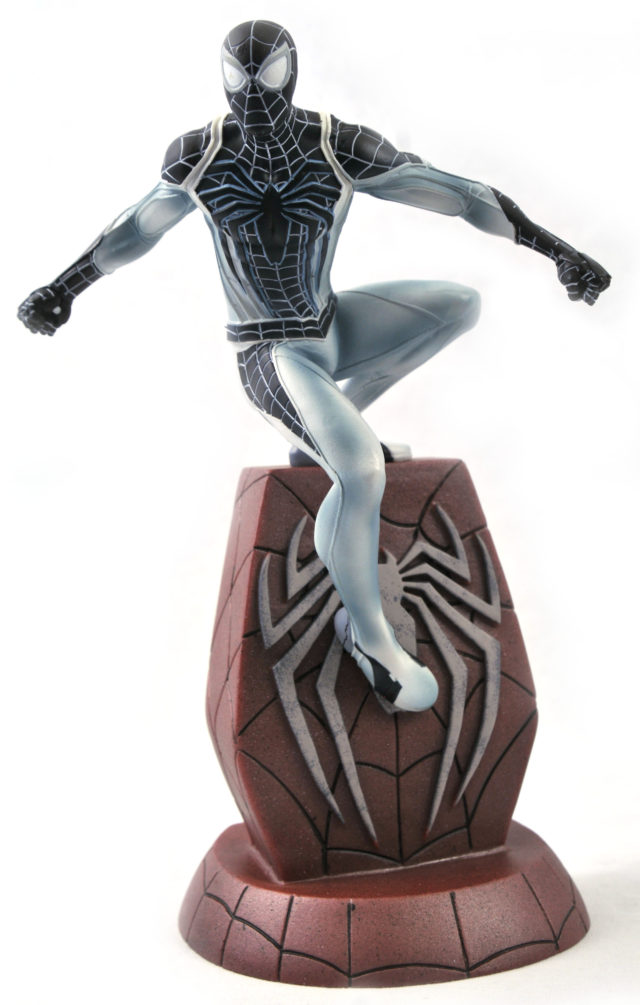 Spider-Man has gotten more love than any other character in the Marvel Gallery statues line, so DST would have to pull out something pretty unexpected to really catch my interest for a new Spider-Man Gallery PVC. They half-succeed with their Exclusive Negative Suit Spider-Man limited edition figure, in my opinion—perhaps enough to earn my fifty bucks.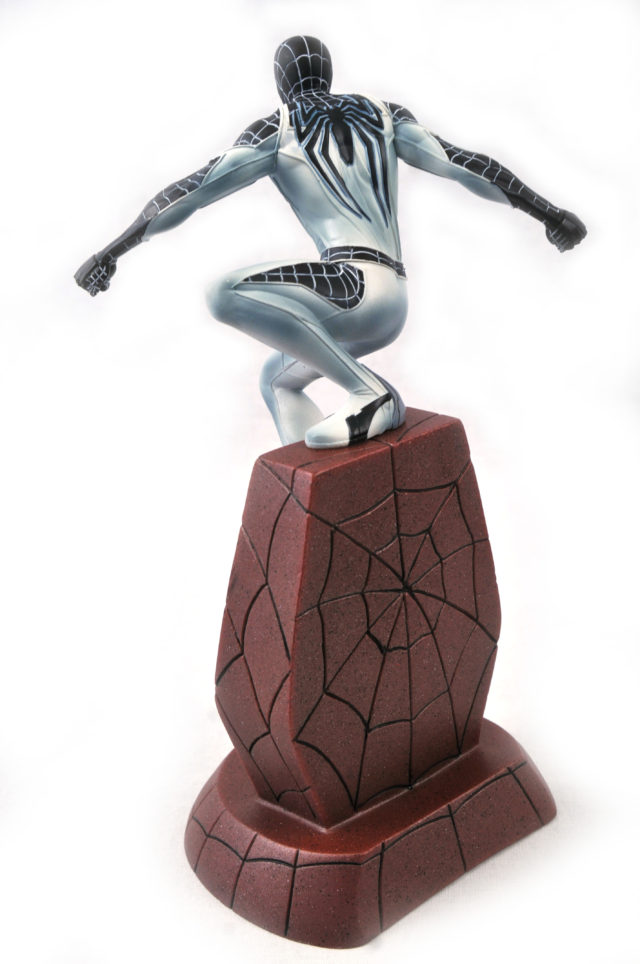 I'm a mega fan of the various different Spider-Man costumes that deviate from the tried-and-true red-and-blue, so seeing a $50 PVC statue of Spider-Man in his monochromatic Negative Suit costume got my attention the moment I saw it.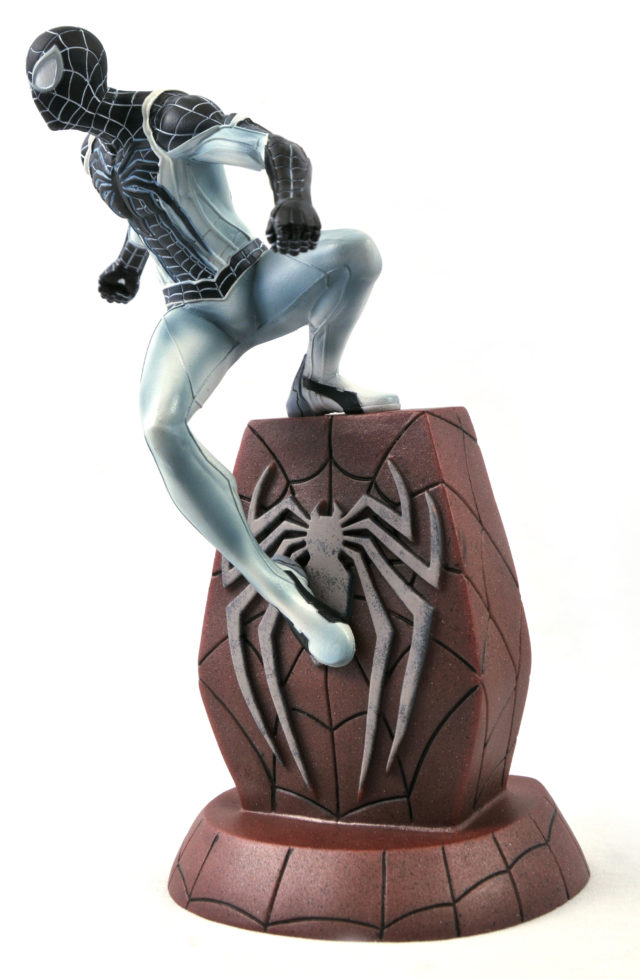 This is actually a repaint of the 2018 Advanced Suit PVC from the PS4 Spider-Man game, but it took a minute for that to register with me because I didn't take a lot of notice of that heavily-merchandised costume—whereas this uncommon look got my interest instantly.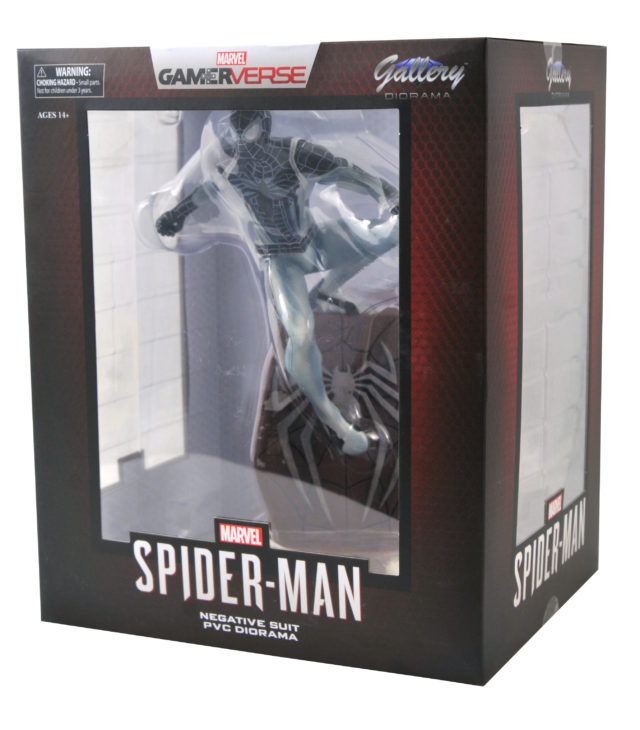 Since these Marvel Gallery Spider-Man Negative Suit figures were already in production for Comic-Con, DST even has a final packaged photo in the box to show us. What we see is what we get—and while it's nothing earth-shattering, I do like it. That pearly white paint looks flat-out fantastic on this piece.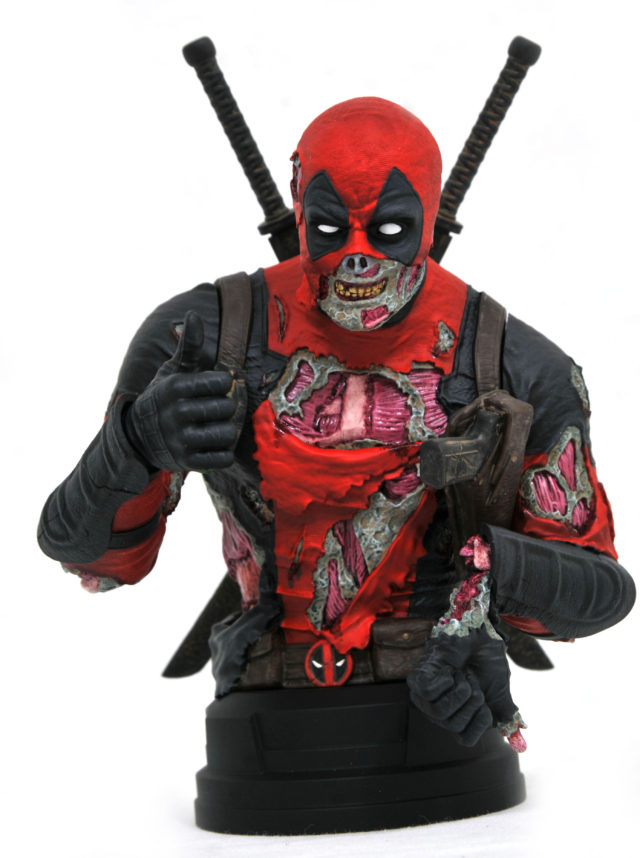 The other item revealed as a limited convention exclusive is a 1/6 Zombie Deadpool bust, which appears to be a continuation of the long-running Gentle Giant Ltd. series of Marvel busts. I can only hope there's an awesome Skottie Young-inspired Marvel Animated statue waiting in the wings to reveal as well!
The Zombie Deadpool mini-bust looks… fine… to me, but it's one of those items that it's sort of hard for me to get up a lot of enthusiasm for. I love me some Deadpool, but him as a decaying zombie with his thumbs-up hand ripping off isn't something I ever really envisioned as part of my collection.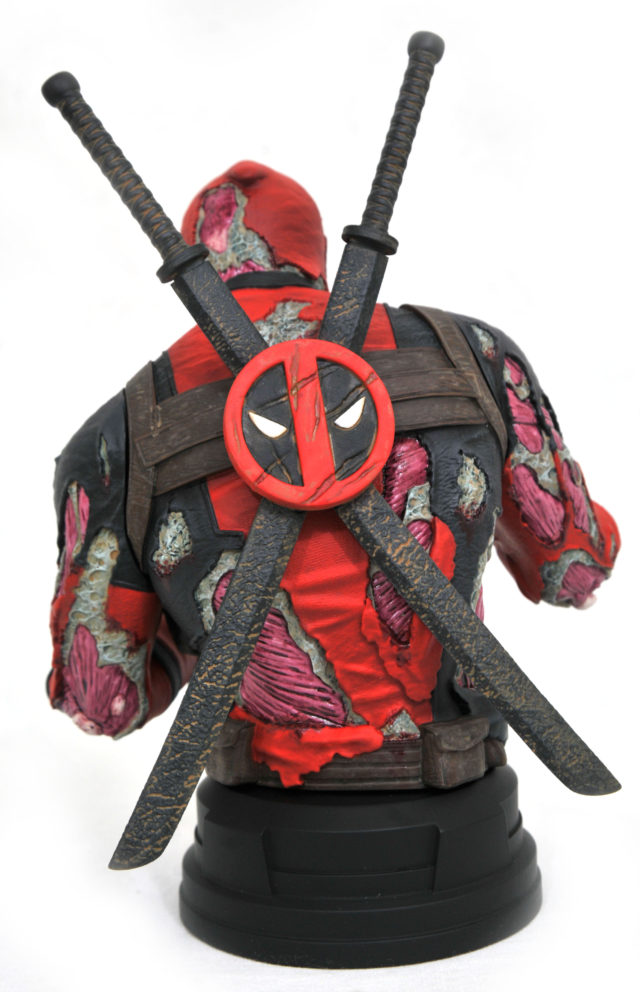 This is a neat enough item for those who really love zombies or just can't get enough Deadpool merch—and it's very fairly priced at $99.99 for a sixth scale resin bust—but this isn't an exclusive item for my collection, personally. Your Zombie Wade Wilson tastes may vary.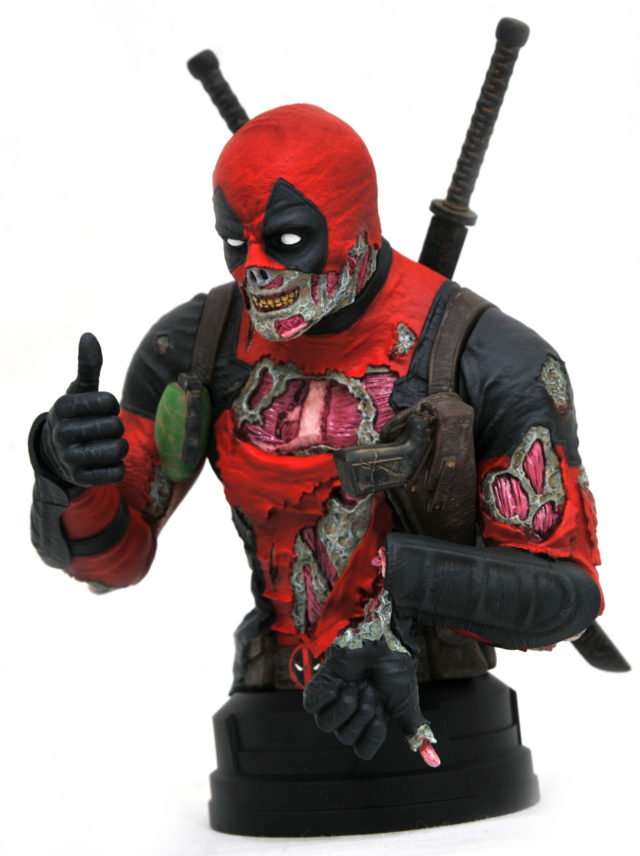 The Zombie Deadpool bust and Negative Suit Spider-Man Gallery statue are now up for pre-order in limited quantities, and are scheduled to ship out somewhere around when SDCC would have actually been held next month (although I wouldn't be surprised to see a slightly delay at all due to the ongoing global shipping disruption caused by the pandemic).
What do you think about DST's first pair of 2020 SDCC Marvel Exclusives? Will you be ordering either of these products from the comfort of your home? And what are some other offerings that you're hoping Diamond Select Toys (and other companies!) have up their sleeves in honor of the now-cancelled Comic-Con?
The post SDCC 2020 Exclusives: Zombie Deadpool Bust & Negative Suit Spider-Man Gallery! appeared first on Marvel Toy News.