The rumors are true, and Hasbro brought the goods to premiere at SDCC 2019! The Jim Lee Jean Grey/Cyclops/Wolverine 3-Pack, X-Factor Polaris/Havok, X-Force Deathlok and more are all up for order now! There's even an X-Men Animated Series Ponytail head for Jean Grey! THANK YOU HASBRO!!! Is this upgraded Jean Grey everything you hoped and dreamed of?
Jim Lee Jean Grey & Cyclops & Wolverine ►
X-Factor Havok & Polaris ►
Giant Man ►
Camo Punisher ►
X-Force Deathlok ►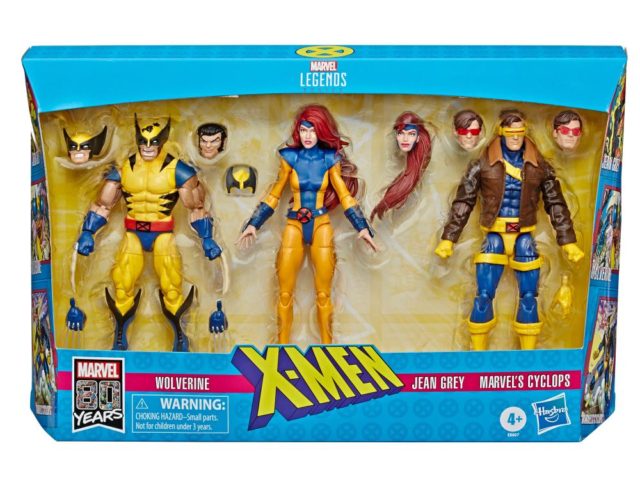 Anyone who's ever said that Hasbro doesn't listen to the fans may have to eat the words tonight, because the two rarest and most expensive on the secondary market Jim Lee X-Men team members are making a comeback in an easy-to-order exclusive 3-Pack: updated versions of Jean Grey, Cyclops–and for good measure–Wolverine!
This is the first Wolverine that Hasbro has ever done with bone claws, plus we get a 90s animated-style ponytail head for Jean and several alternate glasses-wearing Cyclops heads. Win-win-win all-around!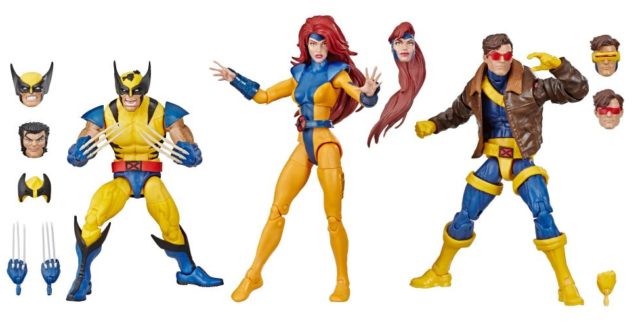 The Jim Lee X-Men completing Jean Grey 3-Pack wasn't the only X-related exclusive multipack to go up for sale tonight, though! At long last, Marvel Legends Strong Guy is coming in 2020! But to build your accurate Peter David 90s X-Factor roster, you're going to need this exclusive two-pack as well: X-Factor Havok & Polaris!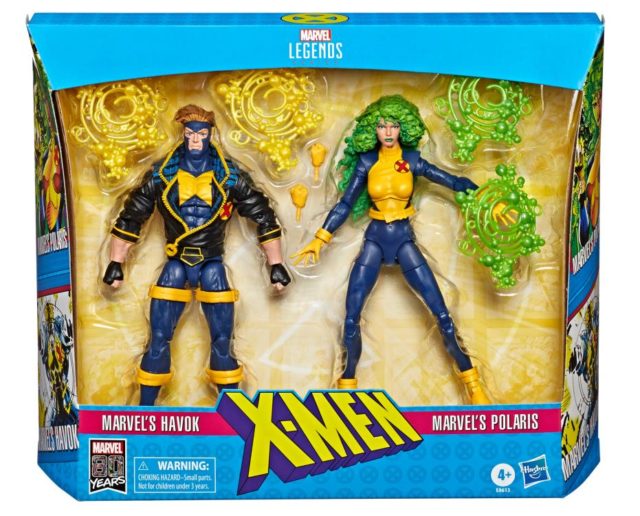 And don't worry, Wolfsbane fans–we'll be getting the parts necessary to build Wolfsbane with the Walgreens Exclusive Dani Moonstar figure coming up this fall!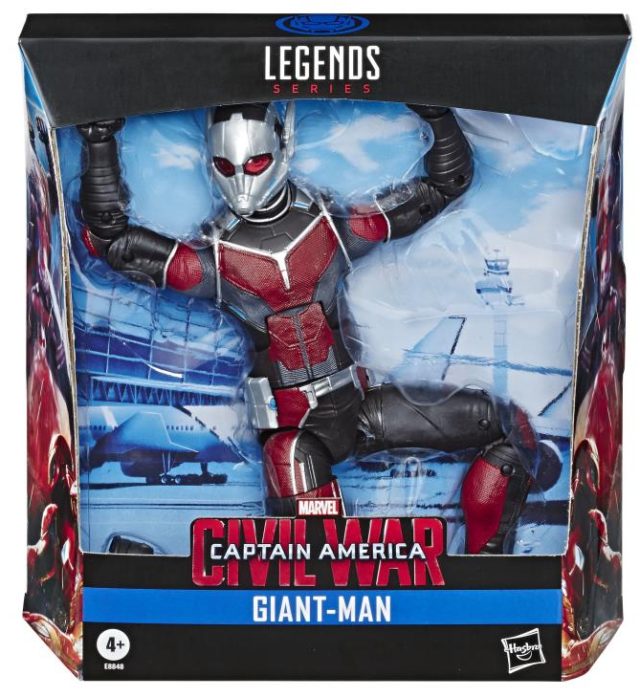 For those who missed out on the Civil War Giant Man Build-A-Figure two years ago…? You've got another chance! Giant Man BAF is back with a new and improved paint job with a real metallic sheen on the armor this time around! I know some folks don't like seeing BAFs reissued and are gonna be miffed, but, well… them's the breaks!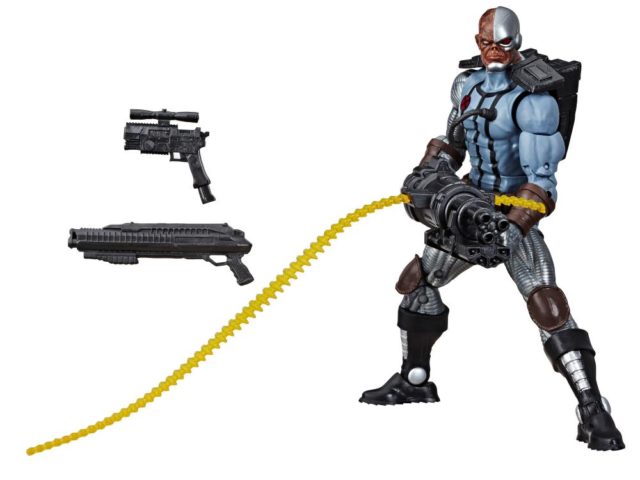 X-Force gets its own exclusive addition to the roster in the form of the Uncanny X-Force Deathlok figure! This has been rumored for a while now and gives Hasbro a chance to reuse some of the unique tooling from the Deathlok mold, so I've got no problem with this… but I think retailers may end up having a problem moving this figure unless it's been made in much lower quantities than the other exclusives. I'm not at all convinced that this is going to be a big seller.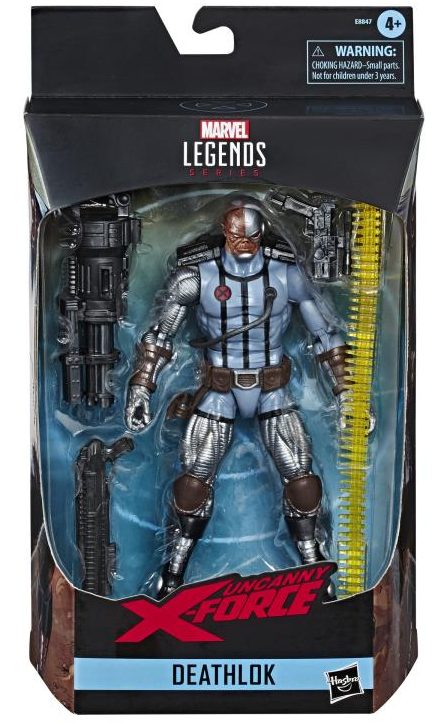 The Deathlok X-Force repaint is a straight-up repaint that's not terribly exciting to me, personally, but it's always nice to build a roster. Perhaps we'll see a mass release of X-Force Psylocke one day for those who missed the SDCC version…?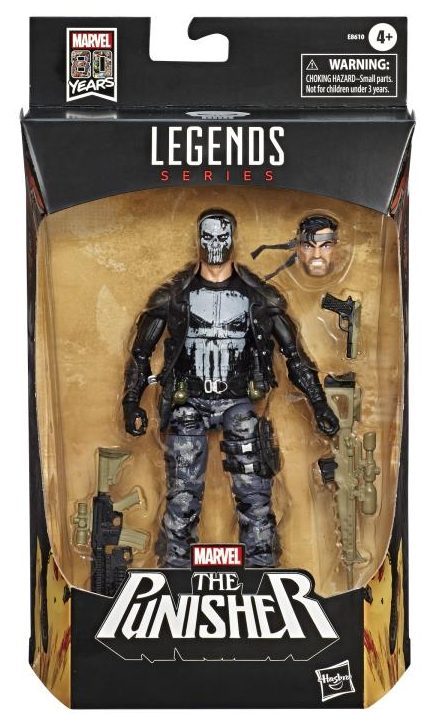 The last of the five new exclusives to go up for order tonight is an 80th Anniversary Marvel Legends Punisher figure. Punisher is a big deal part of the franchise, so I'm glad to see him represented in the 80 Years series in some fashion.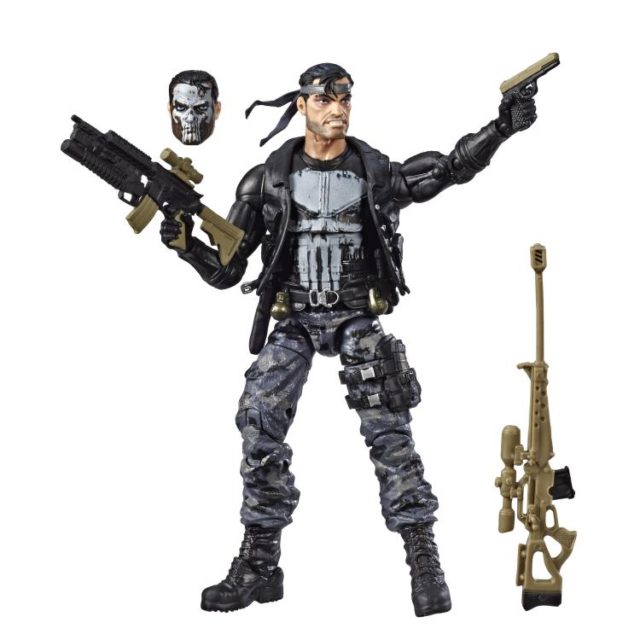 Punisher in his modern camo "costume" with the ever-popular skull facepaint and comes with a sniper rifle, pistol, machine gun and interchangeable bandana-wearing head. This iteration of the Punisher isn't my cup of tea, but I know it's wildly popular based off the reaction to the Sideshow 1/4 statue of this version of the character.
All of these exclusives are now up for order online and are scheduled to arrive in October-December 2019 (Q4 2019). I don't want to speak too soon, but I believe that these will be the last of the Marvel Legends 80th Anniversary figures that we see announced. If that's the case, what do you think, collectors? Has Hasbro completely blown these theme out of the ballpark, or do you think there are still characters missing that should have been represented in honor of the 80th Anniversary?
The post SDCC 2019 Marvel Legends Jean Grey! Cyclops! X-Factor! Up for PO! appeared first on Marvel Toy News.