With a near-constant influx of new Marvel figures and toys being released almost every month, this year has flown right by. Q4 has arrived—and that means it's time for NYCC 2018! Just like every year, I'll be in New York City this week posting photos and coverage of new Hasbro Marvel Legends, as well as upcoming items from Diamond Select Toys, Kotobukiya, Bandai Japan, Sideshow Collectibles, Hot Toys, Good Smile Company and more! You can follow our coverage on the Marvel Toy News Facebook page, the Marvel Toy News Twitter feed, and the Marvel Toy News Instagram!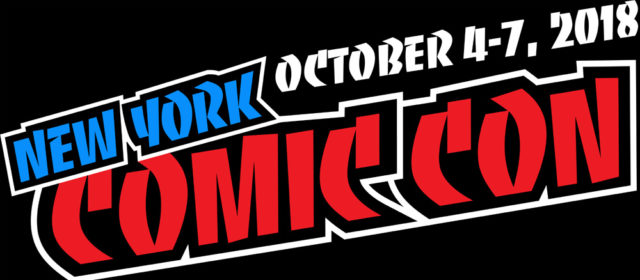 I've been going to New York Comic Con every year since the second year that the show existed, and this year's event is going to be no exception! I'll be spending all day Thursday and Friday getting as much information and as many hi-res photos and videos as I'm able to of all the latest figures and collectibles being displayed at the show.
However, just like I did for the 2018 Toy Fair, I'll be posting most of my photos and coverage first across the Marvel Toy News Social Media Pages, so if you want to see all the pictures and my quick impressions of everything that's displayed at the show, be sure to follow the various MTN social media pages. (Also, please note that I'll be on the go for much of NYCC, so different stuff may get posted to the Instagram, Facebook and Twitter Pages as I scurry around.)
And for those of you who don't do social media? No worries! All of the photos and information from the show will make their way online in the week following New York Comic Con, and some of them will even be posted while the show it still going on. But in my old age, I just don't have the energy to stay up all night each night of the con writing extensive articles for the site like I used to. Heh.
New York Comic Con 2018 coverage begins Thursday morning, with Hasbro Marvel Legends announcements and photos coming in early afternoon on Thursday! Look forward to it!
And if anyone has any special requests for photos or information from the event, please don't hesitate to leave a reply on this post or shoot me a message on any of my social media accounts. I'm here for you guys and anything that you're interested in from the show floor!
The post New York Comic Con 2018: Marvel Toy News Photos & Coverage! appeared first on Marvel Toy News.