First 4 Figures announces their second statue in the Okami PVC lineup of collectibles: Oki (Wolf Form) PVC and Amaterasu PVC: Karmic Transformer 8 Statues.
As is the First 4 Figures norm, many PVC statue offerings are available, so pay attention. Oki (Wolf Form) is available as a standard release (normal retail, early bird pre-order price of $124.99) or as a First 4 Figures Exclusive Edition (same price) that comes with a static LED light-up function for Oki's eyes, and two LED modes (static and animated) for the glow-in-the-dark blue flames around Oki's chest. Furthermore, you also receive First 4 Figures' beautifully designed signature Premium Deluxe Box that perfectly complements its contents and may serve as a display.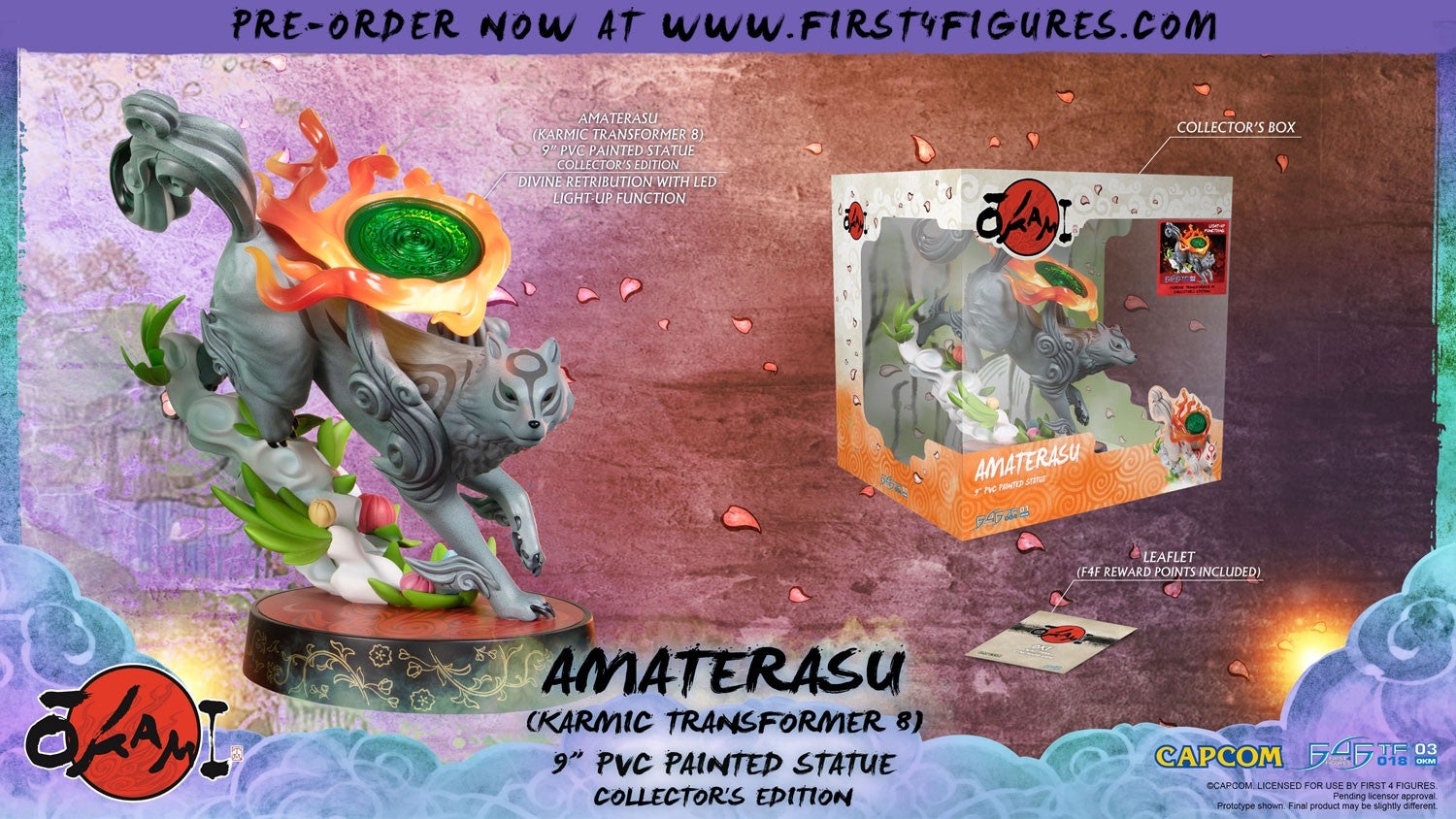 The 9-inch Amaterasu PVC statue is available as an Amaterasu PVC: Karmic Transformer 8 Collector's Edition (pictured above) and an Amaterasu Karmic Transformer 8 (Blade of Kusanagi Collector's Edition – pictured below). Both are priced at ($104.99). The highly detailed Amaterasu statue is seen striking a dynamic pose as if descending from the Celestial Plain. The base design is inspired by the smoke, foliage, and flower buds that trail behind Ammy the faster she sprints, and on the floor is the symbol of the Sunrise brush technique when performed successfully.