2020 has been an exceedingly slow year thus far for Marvel Select figures, with only a singular figure (Black Widow movie Taskmaster) revealed during the first five months of the year to-date. And while Diamond Select Toys hasn't announced or rolled out any more all-new figures just yet, they do have something of a treat for newer collectors to help fill the void: reissues of the previously-exclusive Marvel Select Hulkbuster Iron Man and Mighty Thor figures are now up for order! And on an unrelated note–there's an all-new Marvel Gallery Spider-Man PVC as well…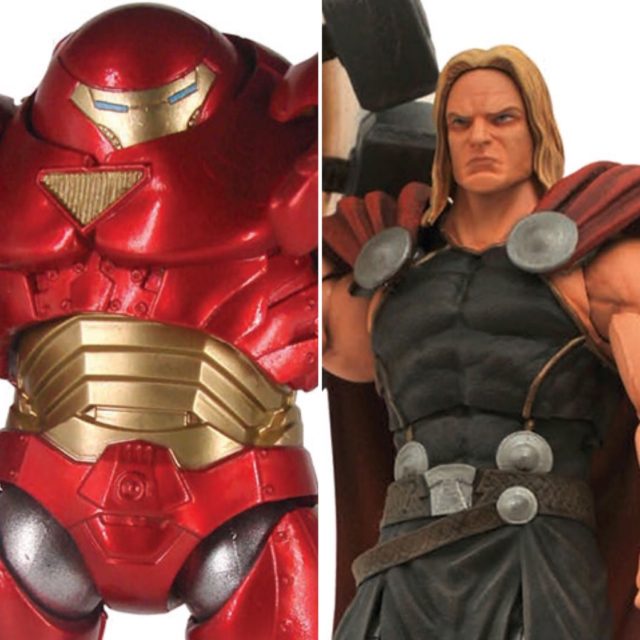 The Disney Store has gotten some pretty sweet Marvel Select exclusives over the years, and two of the most popular have been the Hulkbuster Iron Man and Modern Thor Select figures that were first released about half a decade ago now (man, time flies!).
As the Disney Store doesn't perpetually restock figures for eternity, supply has started to dry up on this duo and they've been seeing a slight uptick in prices on the secondary market. And thus, in a responsive move from Diamond Select Toys, Thor and Hulkbuster are both getting a non-exclusive re-release for the broader specialty market!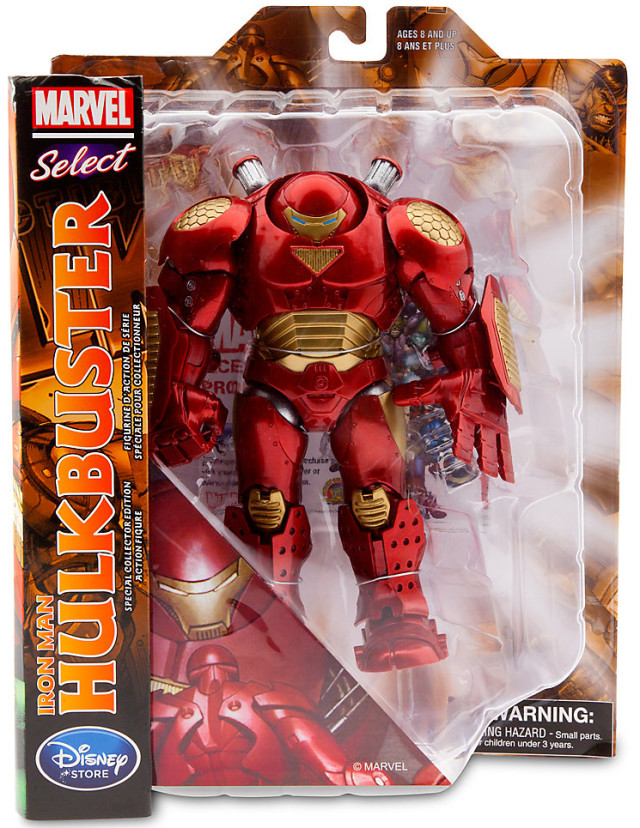 At the time of release, doing a comic book-based Hulkbuster armor was a bit of a controversial move, as fans were really jonesing for a movie-based version. DST opted for the classic approach, and it seems to have been an acceptable choice as the figure has remained a solid seller throughout its release. At 8.5″ tall and very bulky, it makes a great complement to a 6″ Hasbro Legends display.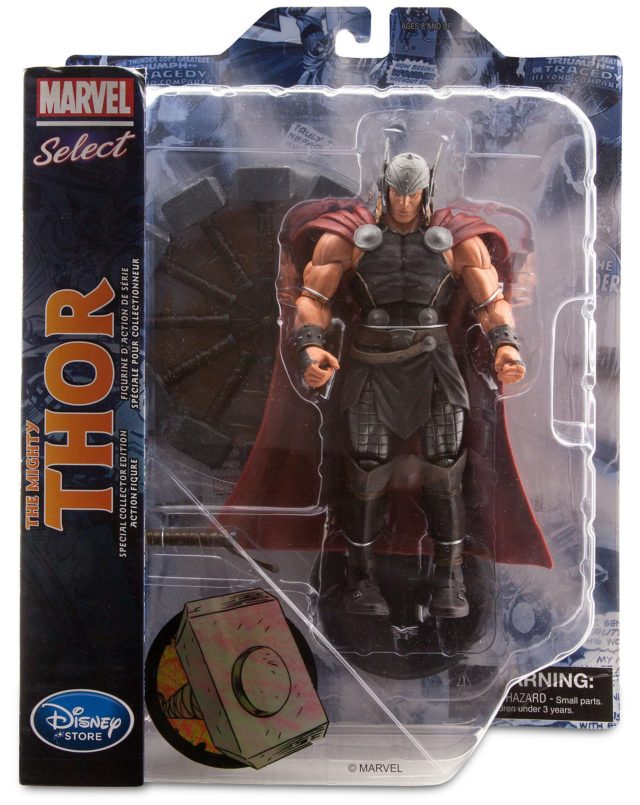 Meanwhile, the Modern Thor Select figure appeared in stores a few years back with zero pre-announcement, shocking fans and becoming an instant hit because of the super-cool "spinning hammer" accessory that was included for the first time ever with a Thor action figure (although Bowen Designs pioneered the concept years earlier with an awesome Action Pose statue of the God of Thunder).
The spinning hammer accessory is even coveted by collectors who prefer a different iteration of Thor himself, and I think loads of fans will be on-board for picking up this release even if all they really want is the exemplary accessory.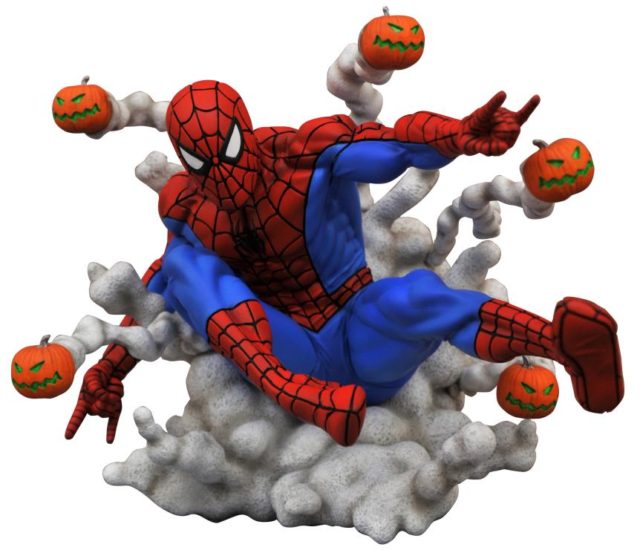 I didn't want to make a whole other article just for one new Marvel Gallery PVC statue, so I also wanted to note that the Diamond Select Pumpkin Bomb Spider-Man Gallery statue that was revealed at New York Toy Fair 2020 is sole other item in this round of Diamond Select solicitations.
We've had plenty of Spideys before in the popular PVC line, so I don't think think is going to make a huge splash with hardcore fans. It's a cool idea that will do well in comic book stores and via online retailers as a gift for casual collectors, though.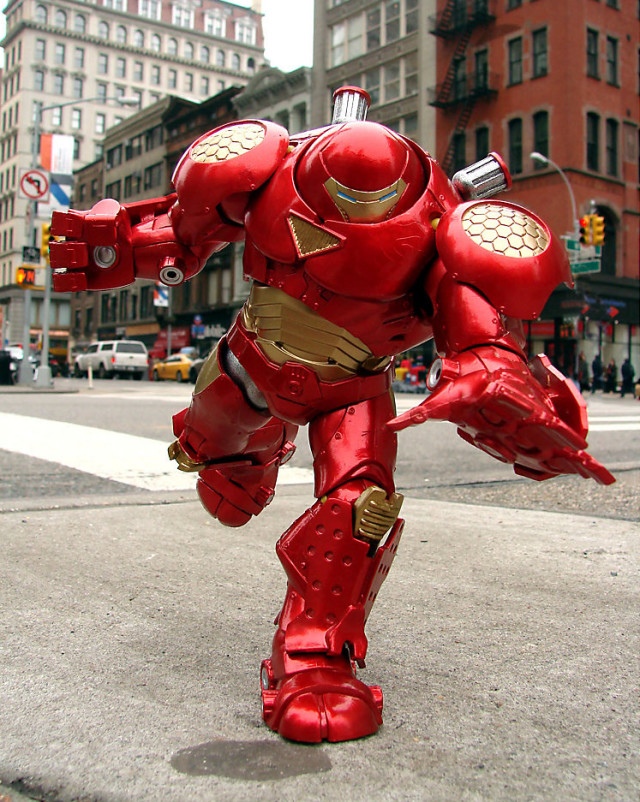 The Marvel Select Mighty Thor and Hulkbuster Iron Man reissues are now up for PO, with an estimated release date in fall 2020. They're carrying the now-standard price-point of $29.99 for the line, but you can pre-order them discounted a few bucks from BBTS or EE right now. The Pumpkin Bomb Spider-Man Gallery statue is also up for PO, with a $44.99 discounted price and similar fall 2020 release date.
How are you feeling about the Marvel Select 2020 collection so far, Marvel collectors? Are you grateful for the respite, or wishing DST had a ton more product coming out soon? Are there any other Disney Store exclusive releases that you think Diamond Select should bring back into production for a larger audience?
The post Marvel Select Hulkbuster Iron Man & Mighty Thor Figure Reisssues Up for PO! appeared first on Marvel Toy News.