Hasbro brought the goods at New York Toy Fair 2019 in February, where they debuted dozens of new Marvel Legends figures. But believe it or not, in just the last under five months since then, almost every single one of those toys has gone up for order except the 80th Anniversary Series and a lone Riders set. But we can now cross the latter off the list—the Marvel Legends Ultimate Captain America & WWII Motorcycle set is now up for order!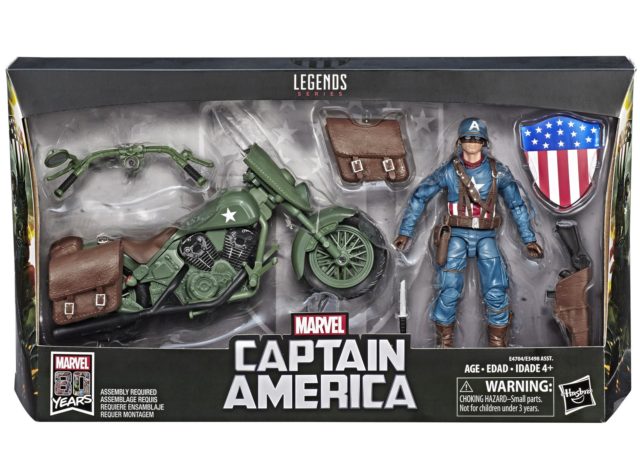 When the first wave of Marvel Legends Ultimate Riders sets with Black Widow and Ghost Rider didn't exactly explode off of store shelves and ended up getting mightily discounted, I feared for the future of the sub-series.
But the line has done a sharp U-Turn with the Wolverine motorcycle last year and the Professor X Hoverchair/Deadpool Scooter this year, and now seems to be a hit in its own right! And so, the just-released newest addition to the line may in fact not be the last addition as I previously worried…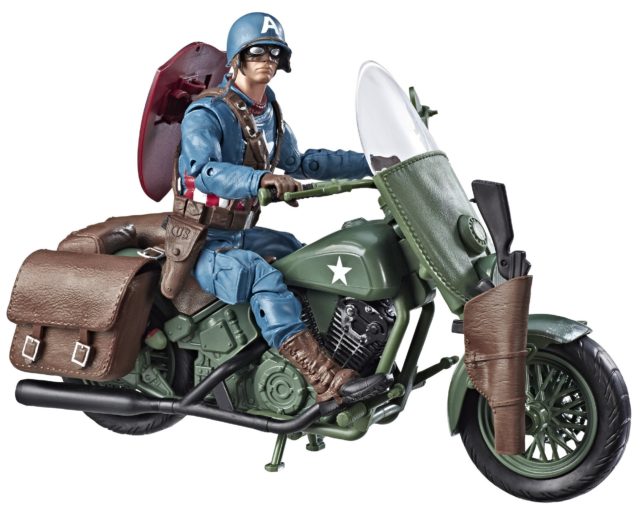 After debuting at the 2019 Toy Fair, Hasbro went radio-silent on this Captain America motorcycle set and I legit started to have trepidations it might not actually happen. But that was premature, as it opened up for POs this week via many online retailers.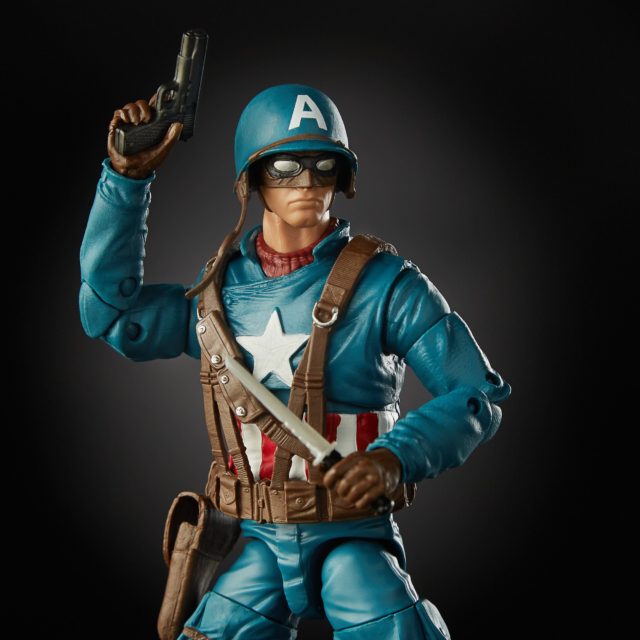 While this may look like a straight-up World War II Captain America that would fit right into a classic Marvel Comics display, this is actually Ultimate Captain America from the now-defunct line of Ultimate comics.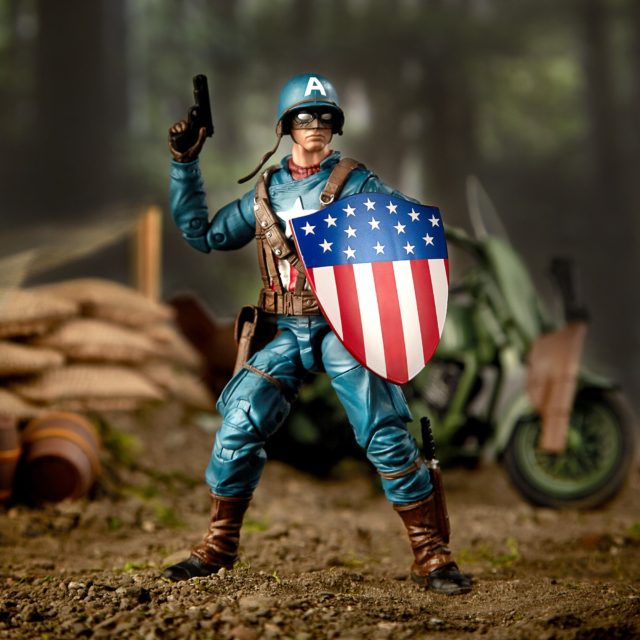 I was never into the Ultimates myself, but I do think this is a pretty rad design for Cap. I dig it.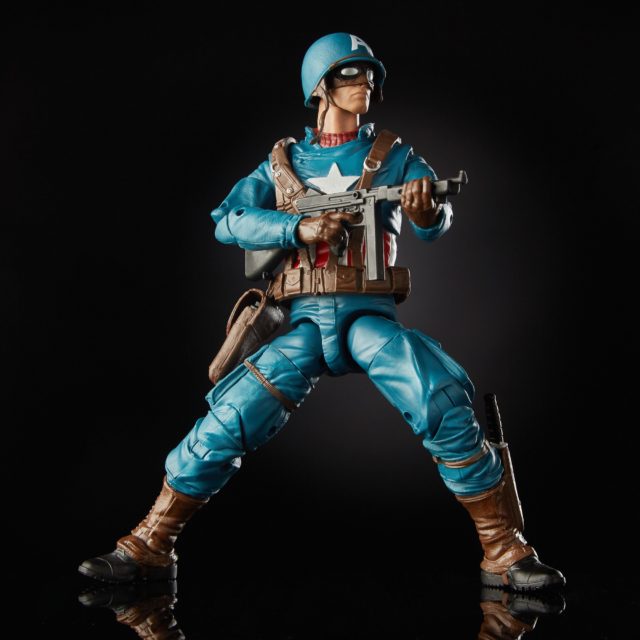 And with loads of accessories like a removable helmet, pistol, a machine gun that he can wield two-handed surprisingly well, and a "retro" shield, this turns out to be a figure that far exceeds my expectations.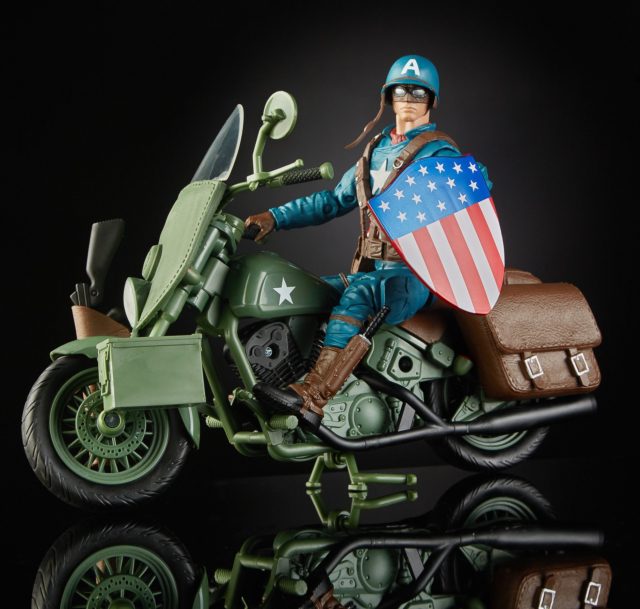 But the real winner here for me (and I suspect many others) is this WWII Motorcycle! Cap's motorcycle has an awesome vintage military vibe to it, and is really going to grab some eyes on display. I love the leather saddlebags, and the holster on the front to hold the machine gun is the coolest. This design is a huge win for Hasbro, and I hope the sales for the box set back that up.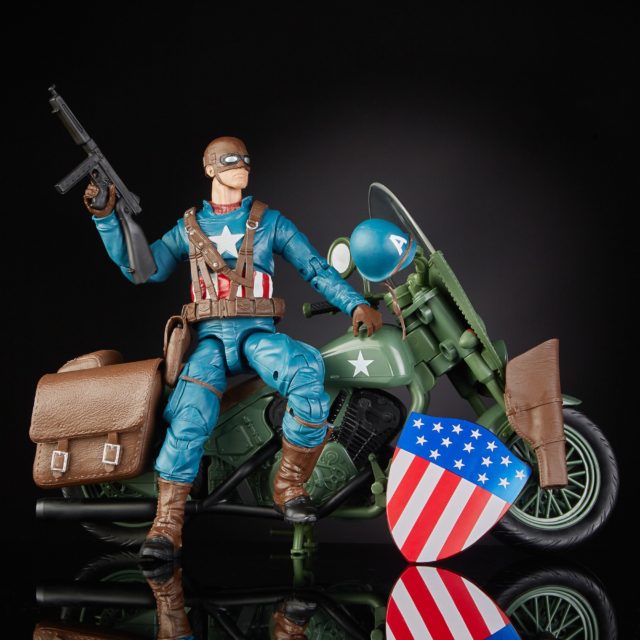 The Marvel Legends Riders Captain America and Motorcycle set is now up for order, and seems to be in-stock for shipping right now from the Hasbro Pulse. Other fan-favorite sites like BBTS and EE have it up for order as well, although it still seems to just be a "pre-order" on other collectibles sites rather than actually being in-stock. I never saw the Wolverine cycle in a store at all, so I've taken to ordering these vehicle sets online myself.
What do you think of this sixth entry in the Ultimate Riders sub-line, Marvel Legends collectors? Which releases from this series have you picked up to-date, and will you be snagging Cap? What vehicles that could fit into this price-range and packaging style would you still like to see done?
The post Marvel Legends Riders Captain America & Motorcycle Up for PO! appeared first on Marvel Toy News.