Thought we were done with Hasbro Marvel Legends reveals for the year after last week's blockbuster Marvel Fan First Friday…? We thought wrong! After being teased in the fall, the 2021 Marvel Legends Firestar Exclusive figure has been revealed and is now up for order! And yes–she comes with Ms. Lion the dog and an animated alternate head! Is this the Firestar you always wanted, Marvel collectors?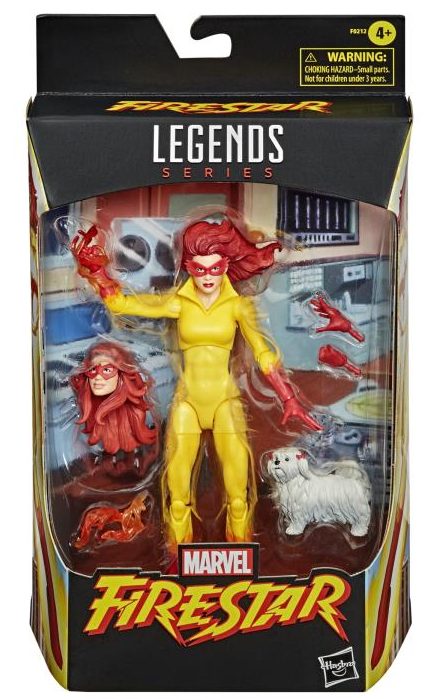 Fans of the New Warriors and the vintage Spider-Man and his Amazing Friends cartoon have been asking for her for years, and at last Hasbro has answered the call with a 6″ Marvel Legends Firestar figure!
Angelica will be a Fan Channel Exclusive, so you'll have to get her from an online or specialty store–you won't be finding her on the pegs at Walmart, Target, Walgreens or wherever.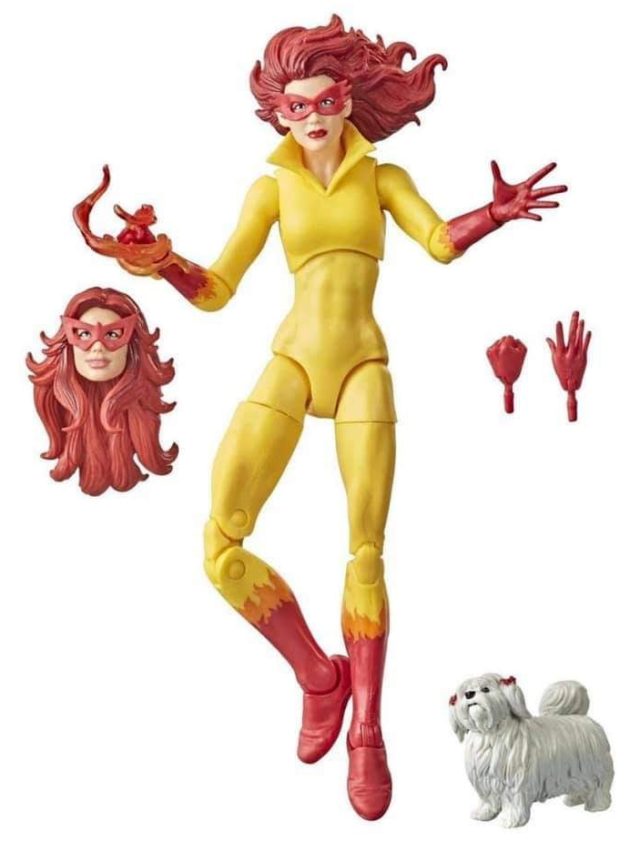 As we are unlikely to ever see this character released in 6″ figure form again, Hasbro went all-out. She's got fire effects pieces, alternate hands, and even a "Ms. Lion the Dog" figure from the cartoon! Many fans may have long forgotten the specifics of any episodes of that cartoon, but plenty still lovingly recall Miss Lion!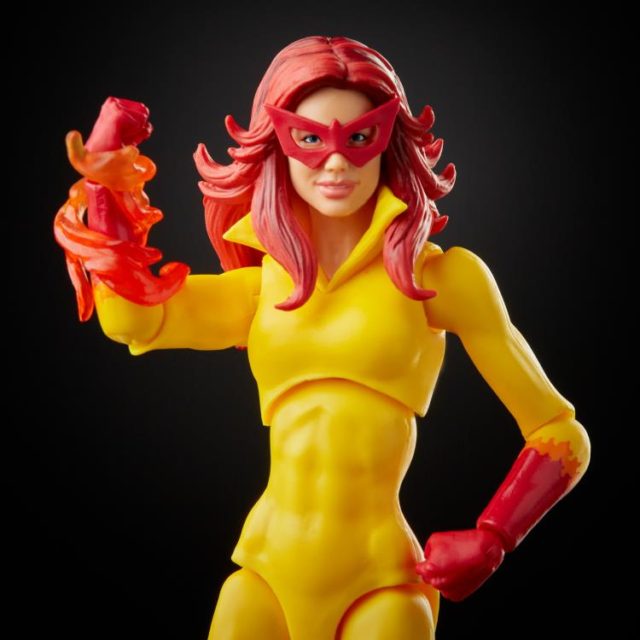 Major kudos to Hasbro for giving us two interchangeable heads for Firestar, including one based on her Spider-Man and His Amazing Friends animated series. They could have done something kooky like withholding that head and saving it for a three-pack, but we get it here as a bonus pack-in instead. Thanks, Hasbro!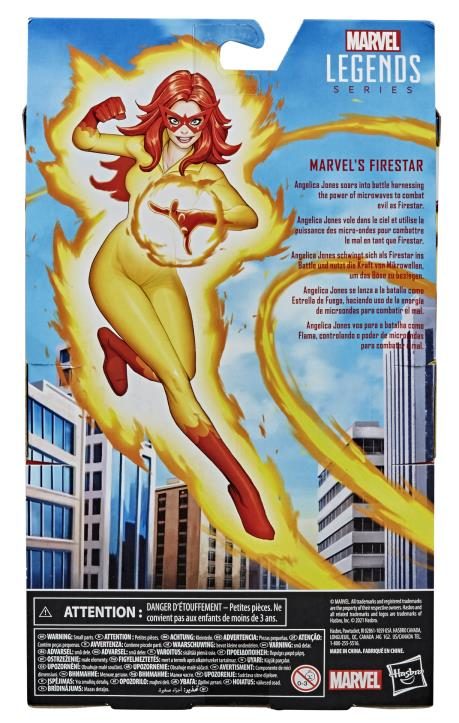 I think it's also worth taking a moment or two to admire the unique artwork on the back of the packaging for Firestar. Cute!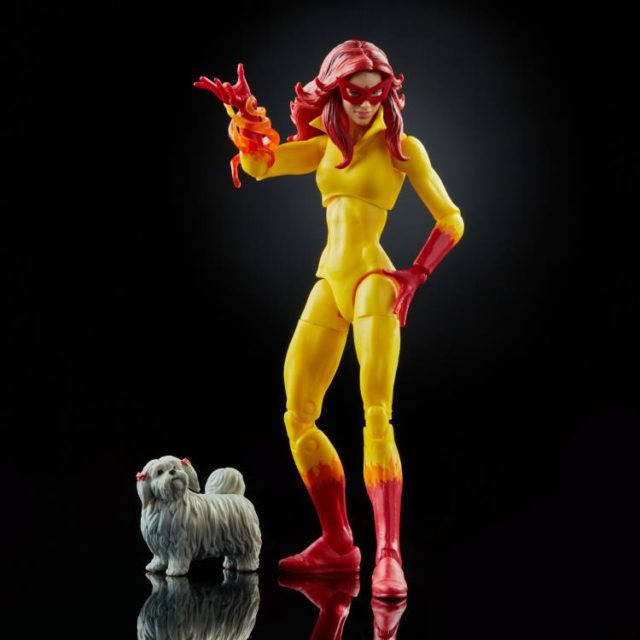 Marvel Legends Firestar is now up for order, and is scheduled to ship out next month! That's a nice, speedy turnaround time and a good way to kick off the new year! With a new classic Nova (Richard Rider) figure on the way to Walgreens in 2021, I can't help but wonder if we may be seeing Speedball, Namorita and Marvel Boy sooner than later. Let's hope so!
What do you think of this long-demanded super-articulated six inch figure of Angelica Jones, Marvel collectors? Is this the ideal Firestar action figure, or did you have something else in mind for the character? And now that we've got Angel, which member of the New Warriors are you hoping to see get the ML treatment next?
The post Marvel Legends Firestar 2021 Exclusive Figure Up for Order! W/ Ms. Lion Dog! appeared first on Marvel Toy News.