We heard months ago that the Captain Marvel Legends series was going to be seven figures plus the Kree Sentry Build-A-Figure, but with zero information since October (when Marvel Legends Grey Gargoyle was announced), and four Marvel Legends Captain Marvel movie figures up for order online already, many collectors had begun to wonder if the seventh figure was a myth. But wonder no more! The final figure in the wave has been revealed: Goose the Cat (…plus a bonus pack-in Bomber Jacket Captain Marvel figure)!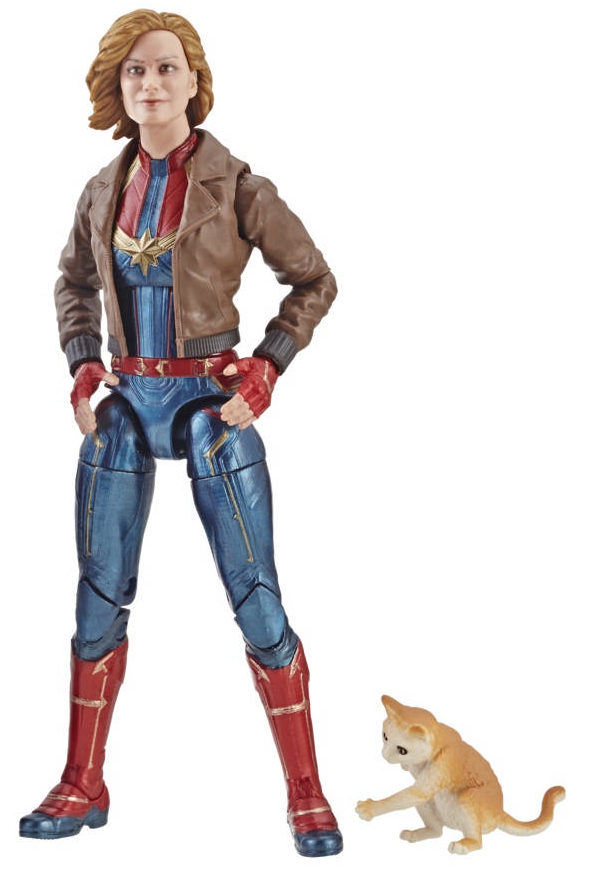 While it was widely hypothesized that the final 6" figure to be unveiled in the Marvel Legends Captain Marvel Series would be a comic-based figure (since Amazon put four movie-based figures up for order three months ago), it turns out that this is a rare wave with 5 movie figures and 2 comic book based ones: the last figure in the Kree Sentry Series is a Captain Marvel in Bomber Jacket Figure!
She comes packed with her pet, Goose the Cat, whose name is already cemented in my mind because of the plethora of figures of Goose that Funko is releasing. Strange to see a pet get so much merch, huh?
Well, if that seems suspicious to you, but you want to avoid any spoilers for the movie, you might want to stop reading right here and click away to a different article… because…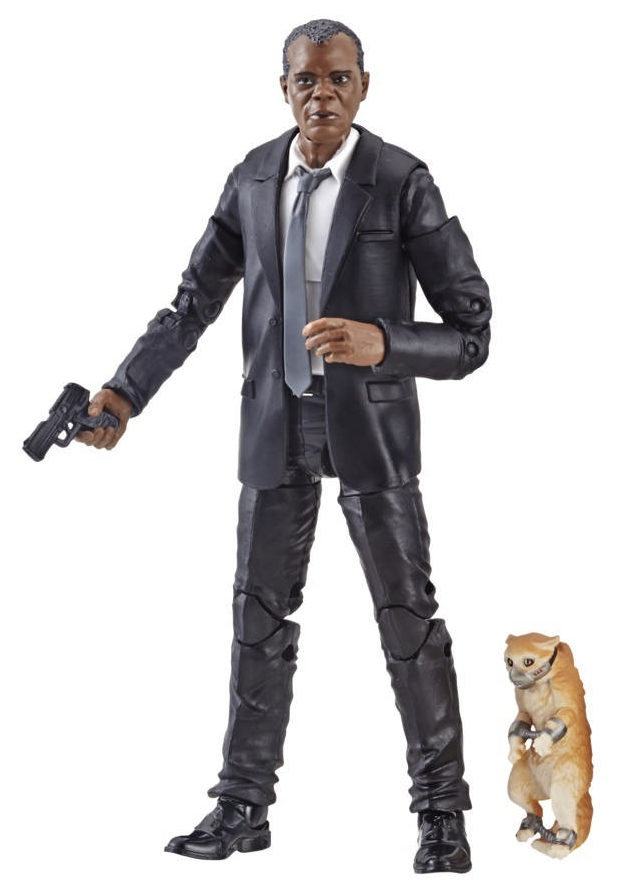 …Marvel Legends Nick Fury's secret accessory has now been revealed! It's Goose the Cat… walking bipedal and held prisoner in manacles?! Yup! It looks as though, just like in the comic books, Carol Danvers' cat is an alien. But is it a Flerken like in the comics… or a Skrull…? Guess we'll have to wait and see!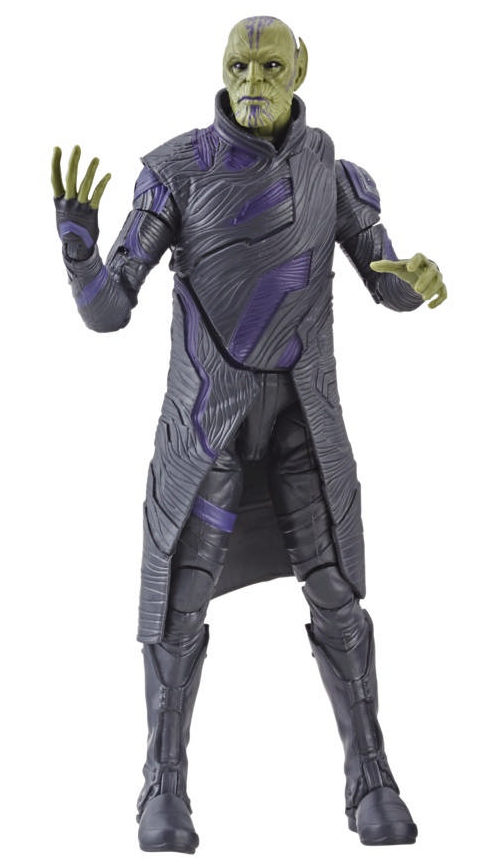 Speaking of Skrulls, there's one in this series: Talos. He looks… pretty boring, frankly. He doesn't even seem to come with an accessory of any kind. But perhaps he'll be a really compelling villain in the film and we'll all end up itching to own him in toy form (although somehow I doubt that).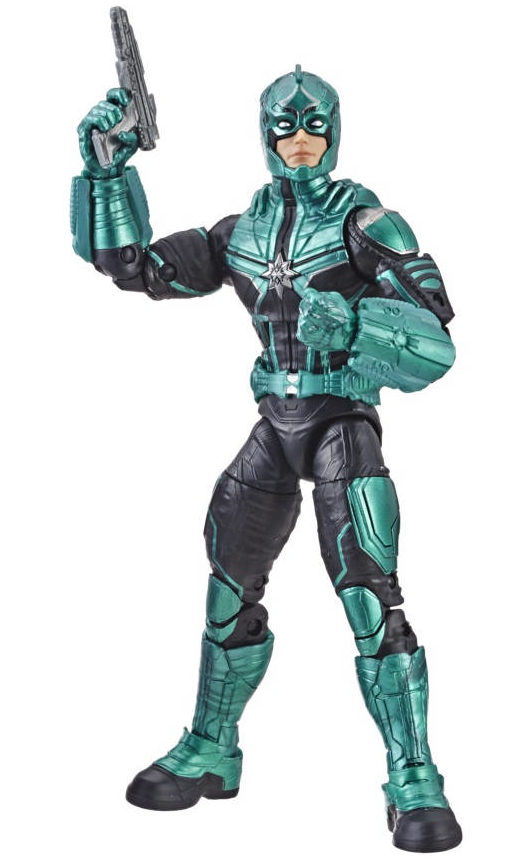 Star Force Commander may or may not be (but most likely will not be) Mar-Vell. This is another figure of a character unlikely to ever appear outside of this film, so his popularity will depend largely on his role in the film.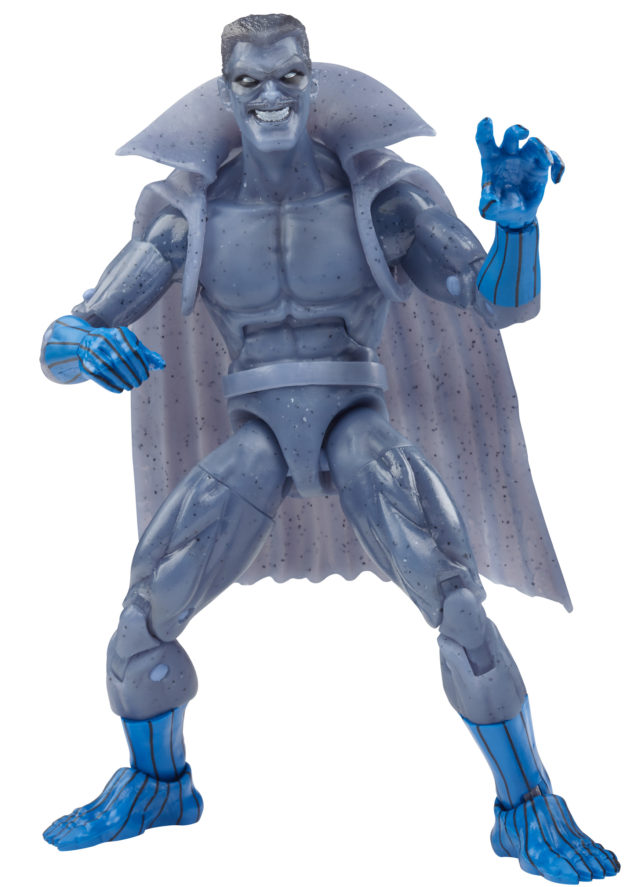 For comic book fans, there's two non-movie figures in the wave: Grey Gargoyle and Genis-Vell. I've heard a lot of complaint about the choice of body mold for Grey Gargoyle not being buff enough, which I agree with, but I think Hasbro nailed the deco and portrait for this figure. And hey—it's nice to finally get a 6" Grey Gargoyle, right?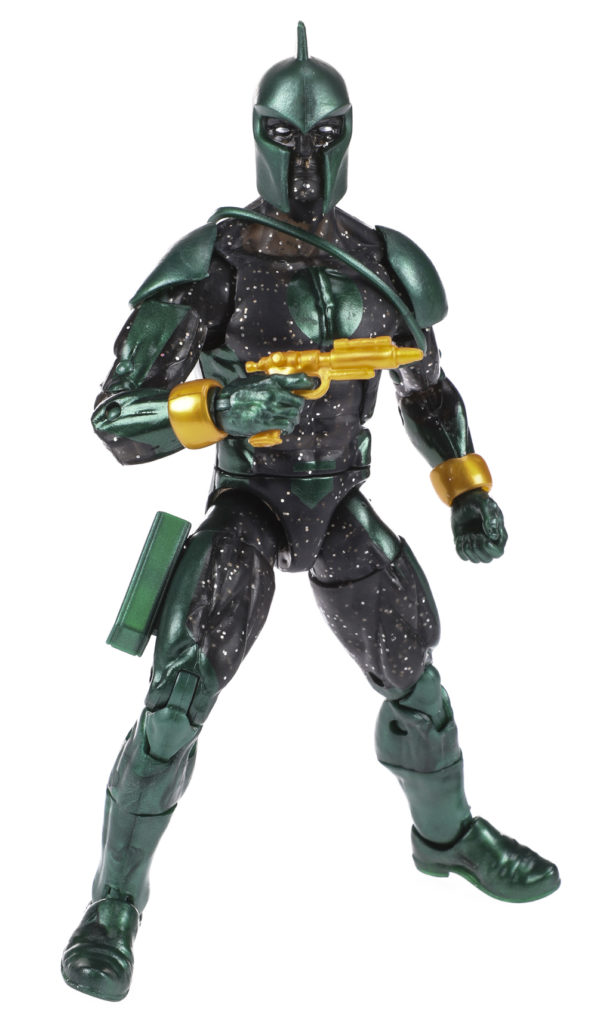 Genis-Vell is a favorite of mine, as I fondly remember this Peter David run on the character, and I've got zero complaints about this action figure of him. For me, this is the best figure in the whole wave—downright perfect.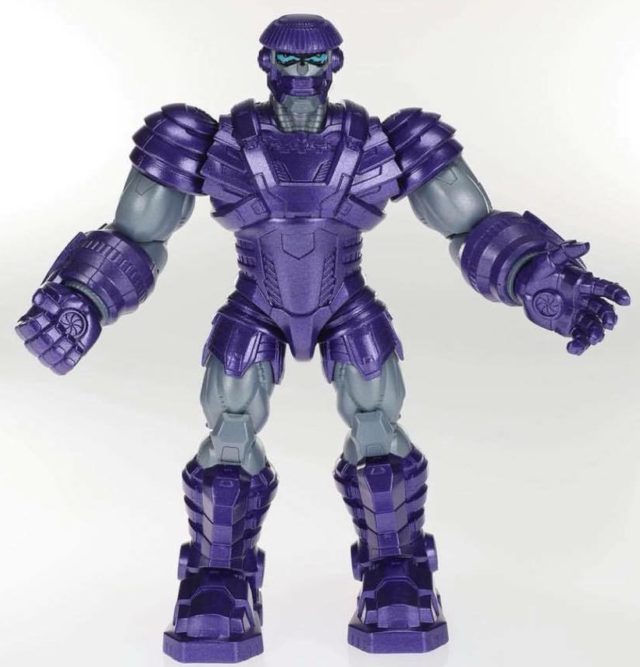 The Kree Sentry BAF has perhaps the least buzz I've seen for a ML Build-A-Figure in years. Loads of collectors don't know about Kree Sentries, and many of those who do don't like the look of this one. I think this BAF looks fun as a toy, but I'd be lying if I said I was bouncing up and down with anticipation for this one myself.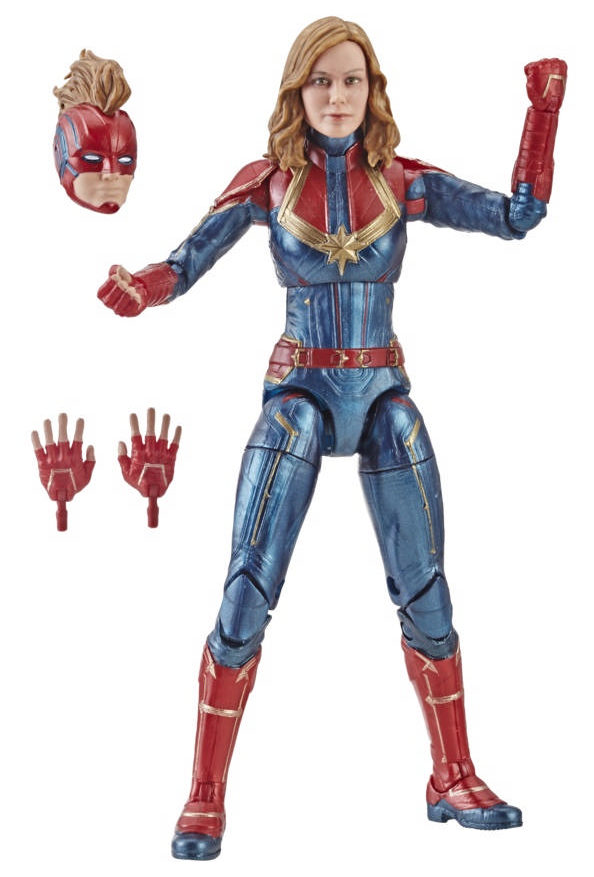 Finally, for those who prefer their Carol Danvers sans bomber jacket, there's also a standard costume Captain Marvel figure in the case. We don't know the official case ratios for this wave yet, but I think we can reasonably bet that this figure will be packed two-per-case and everything else will be single-packed.
I think the Brie Larson likeness is vastly superior on this version of Carol vs. the flight jacket iteration, and I love the heck out of that interchangeable masked head with Mohawk hawk. This $20 Hasbro figure seems almost on par with the Bandai SH Figuarts version—at a fraction of the price. Cool beans.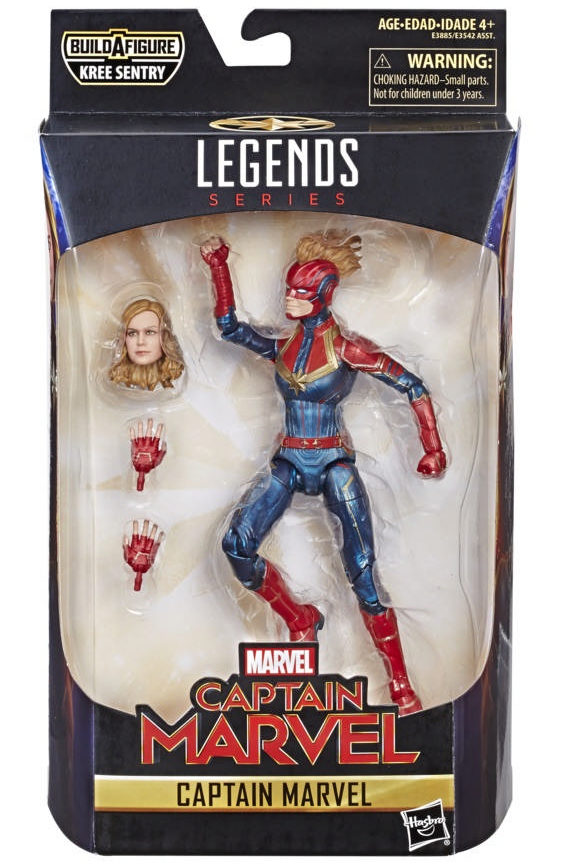 None of the Captain Marvel movie figures are currently up for order, although Amazon previously had listed the four movie figures besides the new Captain Marvel Bomber Jacket figure with Goose. Presumably we'll see the figures go up for pre-order from all retailers in the near future, as they are expected to be released in spring 2019.
Originally these figures were anticipated as a mid-January release, but Hasbro hasn't listed the 6″ line among the Captain Marvel movie toys launching in January 2019, so I wonder if they're going to be a little late…
Regardless, we've finally seen the full lineup of the series, so what's your verdict, Marvel Legends collectors? Are you aiming to buy this whole wave and build the Kree Sentry Build-A-Figure, pick up just the movie (or comic) figures, or save your dollars for different Marvel figures coming our way in 2019?
The post Marvel Legends Captain Marvel Movie Series Figures Fully Revealed! appeared first on Marvel Toy News.