The new Marvel Legends 80 Years figure reveals and pre-orders over the past two weeks—Cowboy Wolverine and Big Time Spider-Man—have gotten a bit of a varied reaction from fans. But tonight, Hasbro has freshly solicited another item in the series—and I suspect this one will NOT be getting such a tepid response: the Marvel Legends Hulk vs. First Appearance Wolverine Two-Pack is now up for order!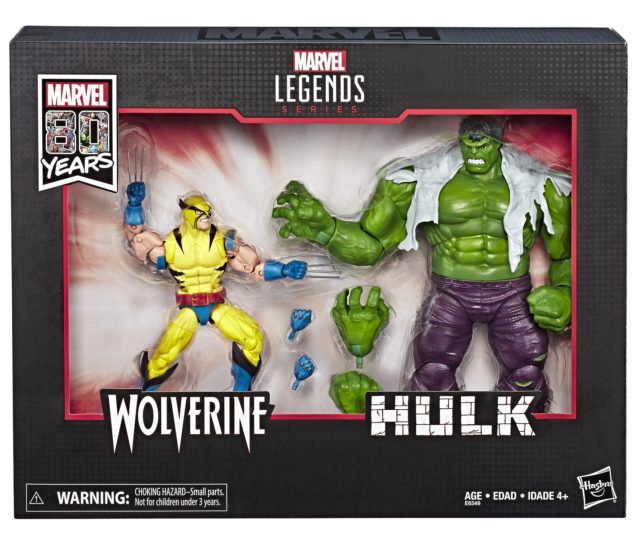 Hasbro surprised everyone when they revealed an all-new classic comic book styled Marvel Legends Hulk figure the day before New York Toy Fair 2019, and they doubled their money by revealing Hulk would be packed with a First Appearance Wolverine Legends figure the very next day.
Many collectors quickly declared this the best 6" scale Hulk figure ever made, and have been impatiently waiting for the pre-order for the three months since Toy Fair. And while it's street-dated for August 1st, the time has come to place those orders!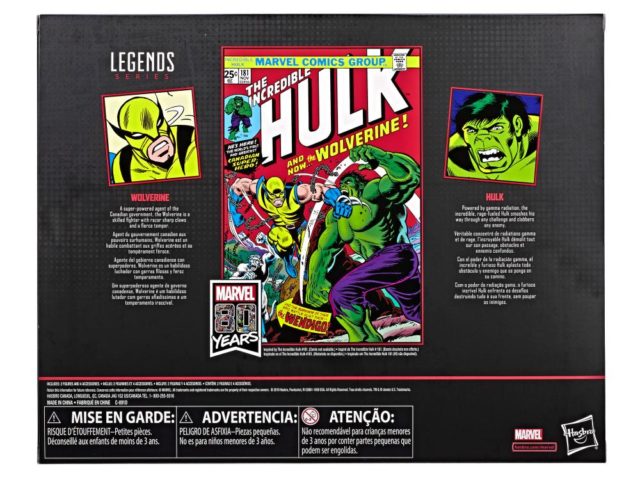 As Hasbro promised, the box set is in fact a shared exclusive between various online retailers such as EE, Hasbro Pulse and BBTS. This set won't be on the shelf at your local Target or Walmart, so if you usually wait to hunt for the best paint jobs in person, be aware.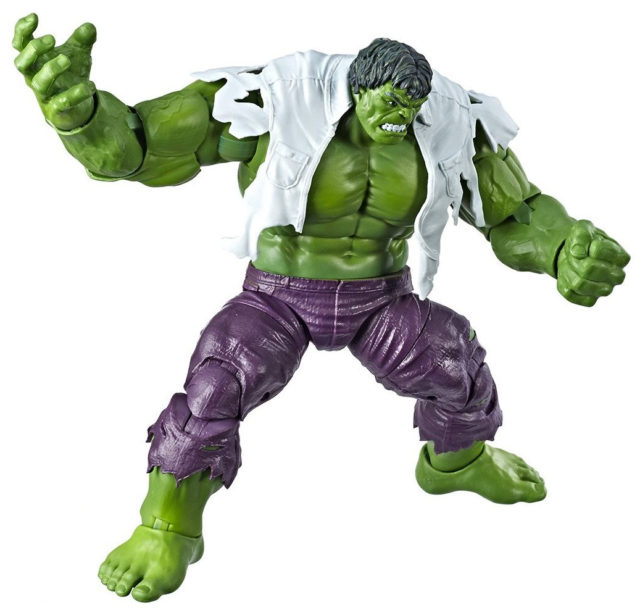 Some people initially speculated that this Hulk was some sort of kitbash using some Gladiator Hulk Build-A-Figure tooling, but Hasbro confirmed at Toy Fair that it's a 100% unique sculpt despite being BAF sized. Hulk comes with alternate hands and a removable tattered shirt.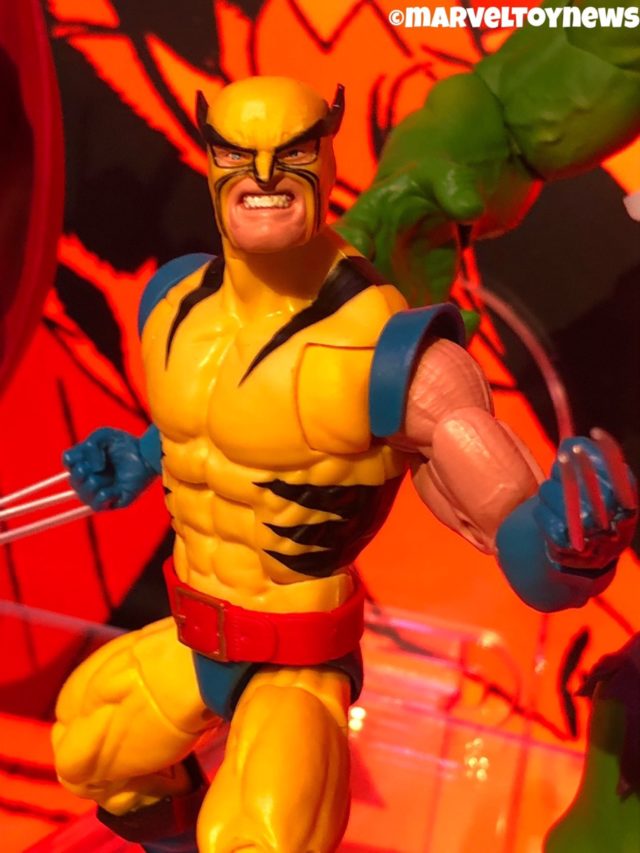 1st Appearance Wolverine is obviously going to be the weak link in this duo for the majority of buyers, but I'm glad to get him. I've never been willing to shell out for a high-end statue of Logan in his original costume, but I don't mind getting a super-articulated action figure of him at all. He'll come with interchangeable retracted claws fists, but no unmasked head. Alas.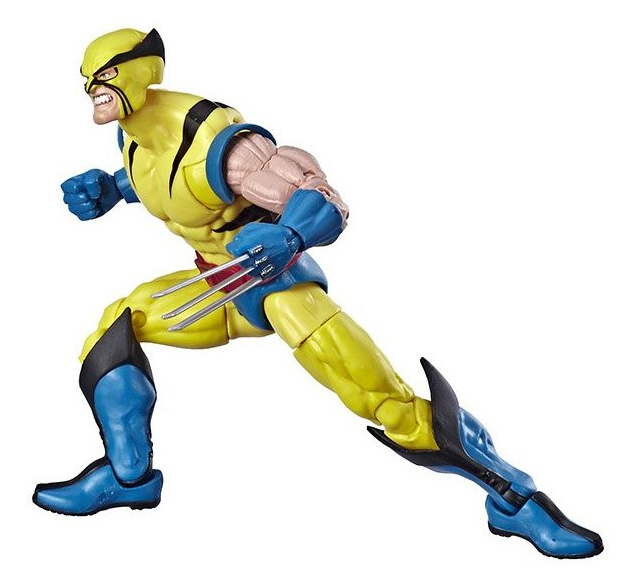 The one thing about this twin pack that I think may deter some collectors is the price: a $59.99 MSRP (and higher on some online stores). That's 10 bucks more per figure that we're accustomed to paying for mass release Marvel Legends singles with Build-A-Figure pieces.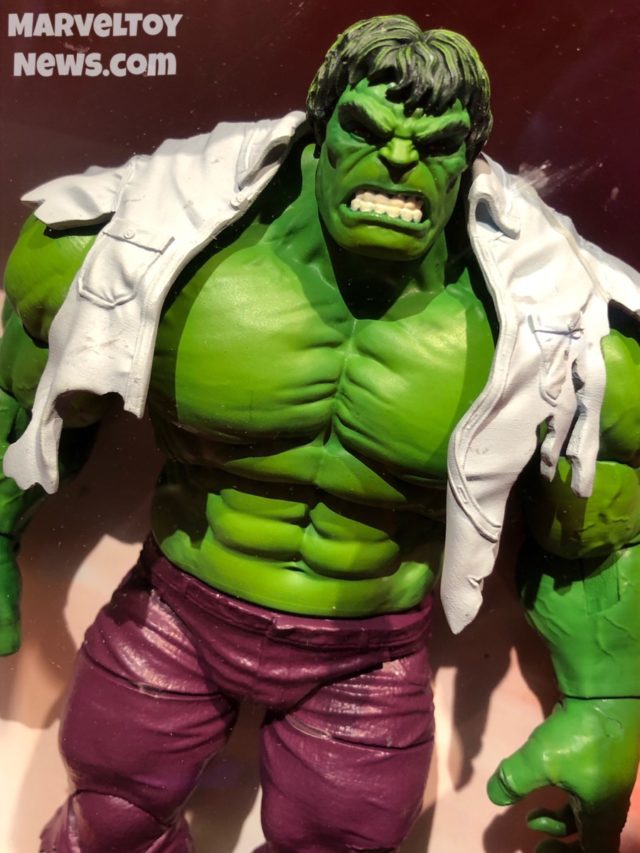 We can chalk up the higher price to the fact that this is an exclusive/limited release, the "premium" paint deco and the large size of the classic Hulk Legends figure. I would still be happier if this set was priced at $50 instead of $60, but I can at least understand the rationale for its pricing. And since it's an exclusive, there's no telling if the quantity made will be high enough for it to last until a sale comes around.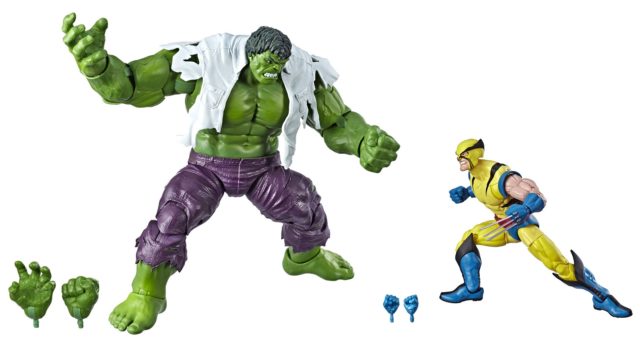 The 80 Years of Marvel Legends Wolverine & Hulk two-pack is now up for order, and is scheduled to be released in fall 2019. Unlike the Stealth Suit Spider-Man and Cowboy Wolverine ML figures solicited earlier this month, the buzz and hype surrounding this two-pack is infinitely stronger, so those wanting in on the first shipment of this duo may want to place their PO early on.
Now that it's up for order, are you in or out for the Legends 80 Years of Marvel Wolverine vs. Hulk two-pack? Do you agree that this is looking like the best classic comic book Hulk figure that Hasbro/Toybiz has done to-date, and will you be picking this up for the full ~$60 MSRP or hoping it gets discounted down the road?
The post Marvel Legends 80 Years Hulk & Wolverine Two-Pack Exclusive Pre-Order! appeared first on Marvel Toy News.