As I have increasingly less free display space in my home and increasingly more multiple toys of the same characters, I've started cutting back and passing on some pricy Marvel import figures that I previously would have bought. But today's surprise new Marvel MAFEX figure solicitation is definitely one I would never consider skipping: MAFEX Ben Reilly Spider-Man is now up for order! The Sensational Spider-Man costume is my favorite costume for Spidey—is this action figure also destined to be one of my favorites?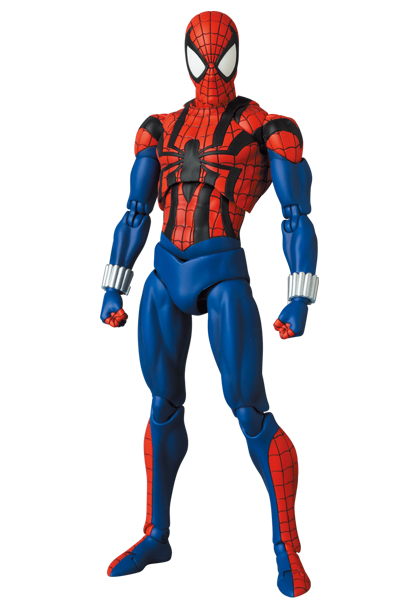 I haven't had much free time in my schedule this year, so I've missed out on talking about a lot of Marvel toys and collectibles I'd previously have happily spent hours sitting around discussing.
But today's latest Medicom Marvel MAFEX announcement is one I wouldn't miss out on talking about for anything—the first-ever premium import action figure (no, the Hot Toys PS4 figure of Peter Parker in the Scarlet Spider costume absolutely does not count) of Peter Parker's beloved 90s clone, Ben Reilly Spider-Man!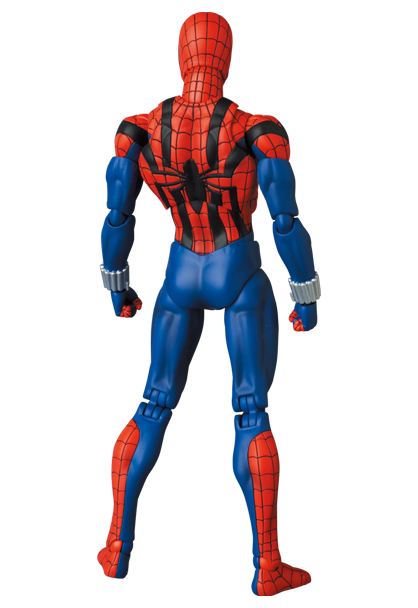 Now, truth be told, "The Clone Saga" has never exactly had a sterling reputation amongst Spider-Man fans. I enjoyed it as a teen, but I know a lot of hardcore Spider-Man fans who did not. Even so, Ben Reilly developed a long-lasting fandom that's kept the character relevant for over two decades now. So much so that we're getting a MAFEX Spider-Man Ben Reilly figure now! Let's have a look!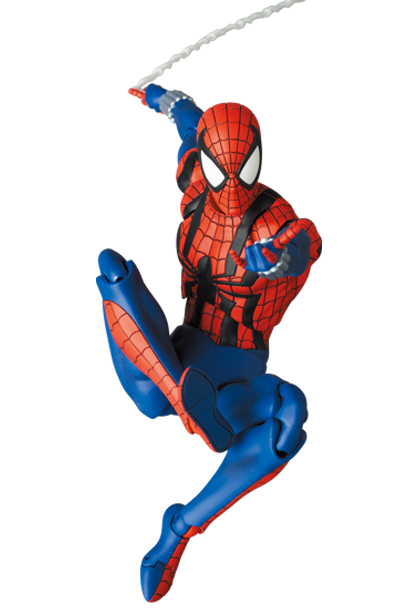 Hasbro did their own Marvel Legends Ben Reilly Spider-Man figure in the Absorbing Man series back in 2016, but this figure features some upgrades that I think make it a pronounced improvement over Hasbro's very nice figure, even at a much higher price-point.
First off, the huge spider design that goes around the figure is fully-sculpted onto the MAFEX figure's costume, whereas the Hasbro Spider-Man Legends version just had it painted on (onto a much-loved body mold, mind you—but painted on nonetheless). The extra bit of texture and sculpting detail instantly sets Medicom's version apart.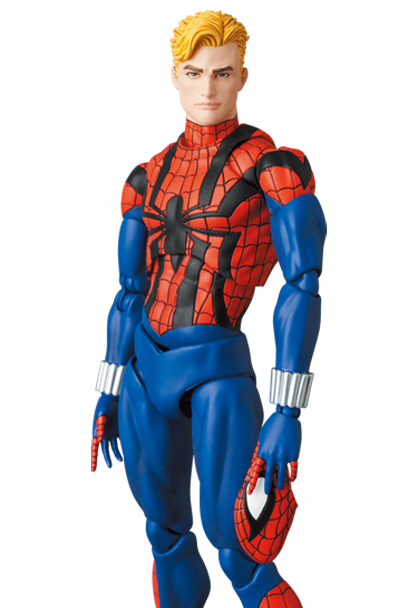 Hasbro did not include an unmasked Ben Reilly head with their own Sensational Spider-Man figure, but they did pack in a decent enough interchangeable (repaint) head with their Vintage/Retro Series Scarlet Spider action figure. I like that head—but I like Medicom's head just a little bit more. I think they nailed the blonde hair style better for this design, and I dig that they also included a "removed" Spidey mask that can be held.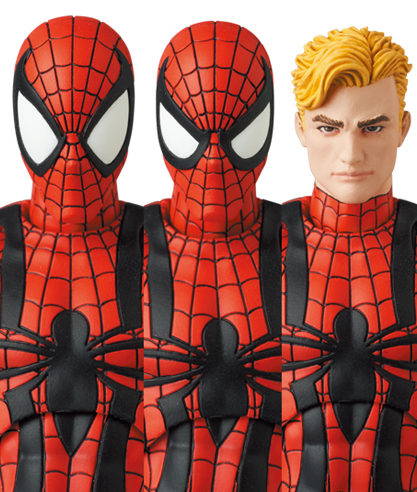 Along with several sets of interchangeable hands, there will also be two different expressions of masked Spidey: normal and slightly more angry. It's not a mega-difference, but it's a small display change that I'm happy to have.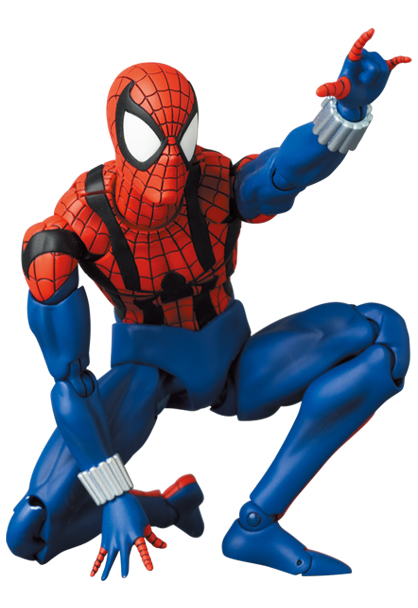 While the body mold used for the Hasbro Ben Reilly was pretty solid articulation-wise, the MAFEX iteration looks to blow it out of the water. From leaping and swinging poses to deep crouches, the usual high bar of Medicom articulation appears to be met for this high-end action figures of Peter Parker's blonde "brother".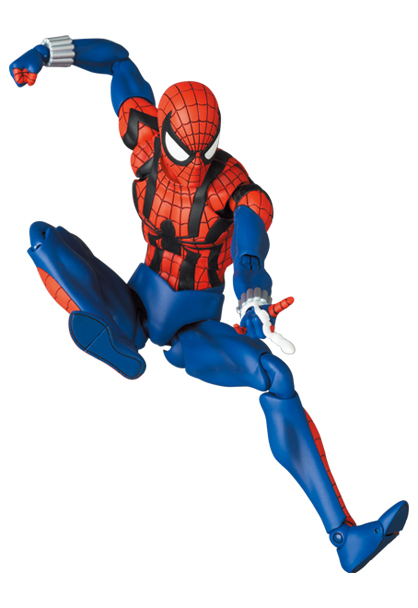 Various web effects pieces are also set to be included, and of course the trademark metal bracelet web shooters are present and accounted for. All-around, this is looking to be simply the coolest and best action figure ever made of this 90s era costume. Much love to you from me for this gem, Medicom Toy.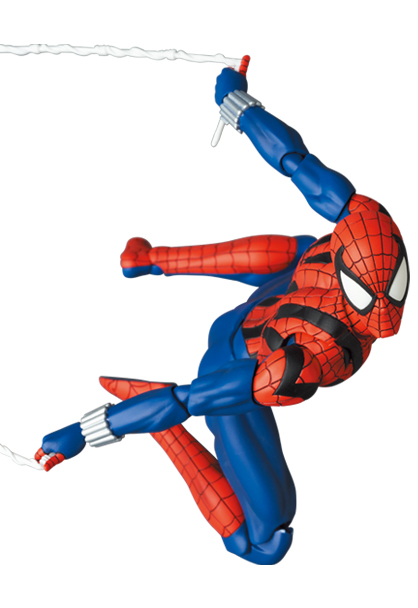 The Ben Reilly Spider-Man MAFEX figure is now up for pre-order, and is scheduled to be released in October 2021. Considering we are presently in October 2020, hearing that date is a big bummer—but at least we'll (or at least I'll) have another thing to look forward to for the next year!
How do you like the latest addition to the ever-expanding MAFEX Marvel Comics series of 6" figures? Are there any huge Ben Reilly fans out there as psyched about this new entry to the line as I am? And if Medicom continues digging into the comics Spider-Verse, what would you like to see them tackle next?
The post MAFEX Ben Reilly Spider-Man Figure Revealed & Up for Order! (Marvel Comics) appeared first on Marvel Toy News.