Kotobukiya has been steadily pumping out new Marvel ARTFX Premier statues ever since the line debuted at New York Toy Fair 2019 in February, with the series of premium PVC figures already in the double-digits heading into 2020. There have been some colorful choices thus far such as Loki and Cosmic Ghost Rider, but the latest is the most out-of-left-field yet: the Kotobukiya Silk ARTFX Premier statue is now up for order! How's it look—and does an audience for merch of this character still exist…?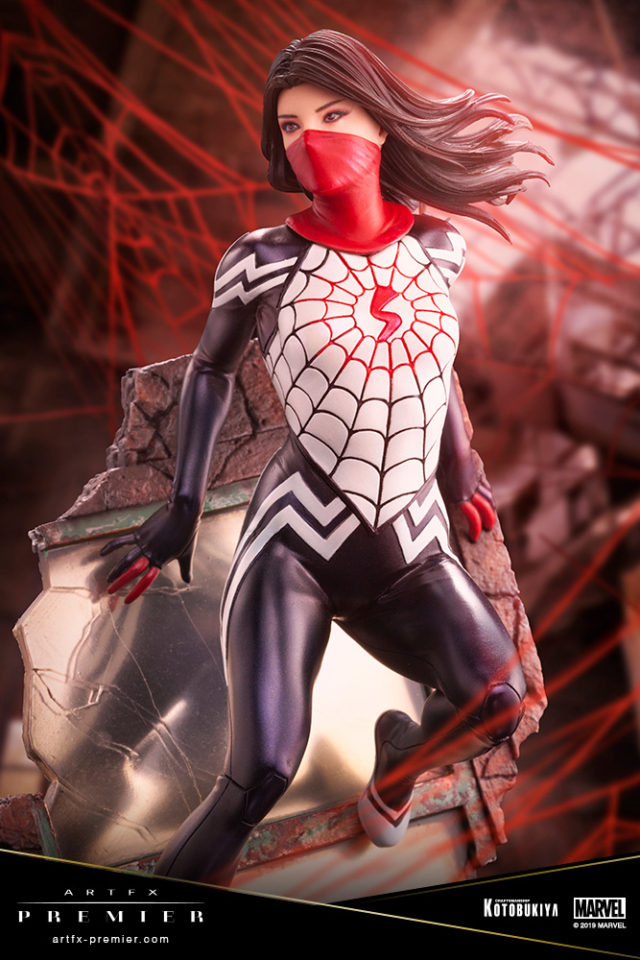 After kicking off the ARTFX Premier Marvel statues series with AAA headliner characters like Hulk, Iron Man, Thor and Captain America, Kotobukiya has taken a left turn and begun diving into some more whimsical choices with their more recent selections to expand the limited edition line!
I thought that the Cosmic Ghost Rider that Koto announced during the summer might be a mite too obscure to get the PVC statue treatment—but Kotobukiya seems to be confident enough in the series that they're comfortable launching the much less recognizable Silk as their next addition!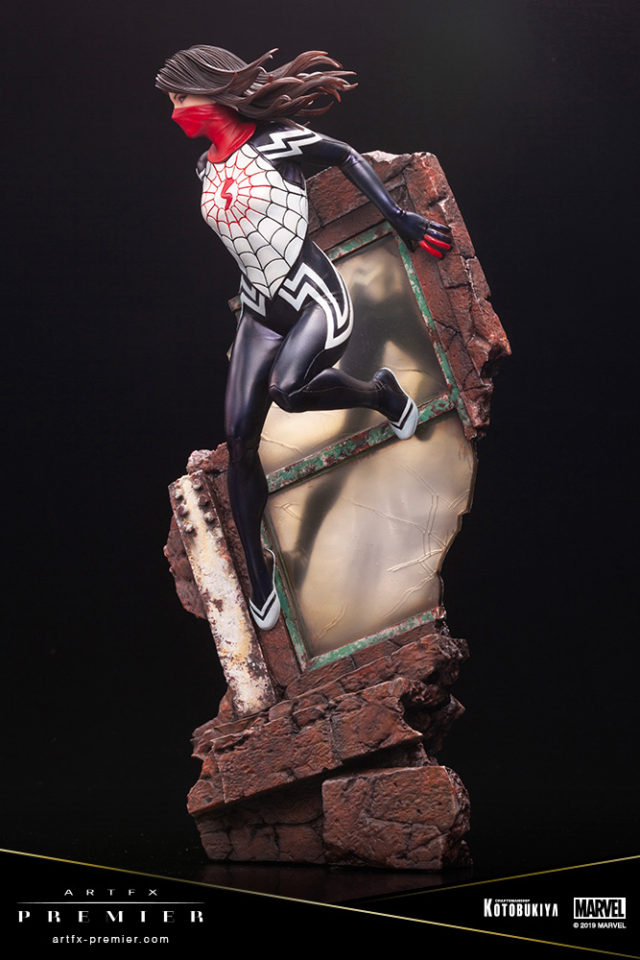 Cindy Moon is a relatively recent addition to the Marvel Comics world, first appearing in 2014 and going on to have a short-lived ongoing series before falling off the map in the current comic books. Seeing her chosen for the ARTFX Premier PVC treatment before Spider-Man is definitely a shocking choice that many collectors will be scrutinizing.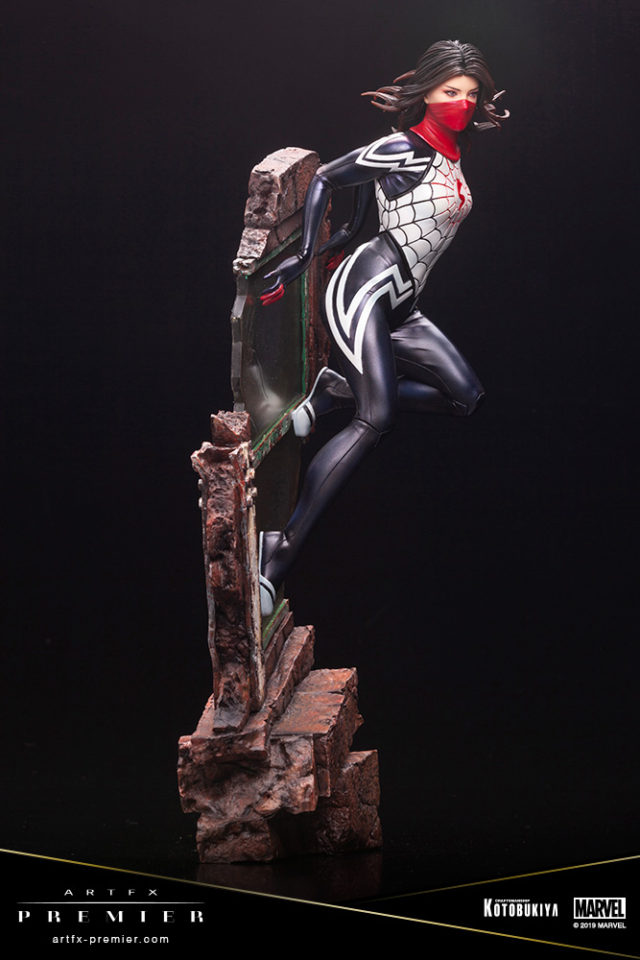 Seeing as how the Sideshow Silk statue is still in stock (and discounted!) over TWO YEARS after going up for sale—with a limited edition size of just 500 pieces—I am not at all convinced there's an audience for this Koto Silk ARTFX Figure. Maybe there are big Silk fans not willing to spend $400 on the character who'll spend $185, but I am pretty dubious on this one.
Regardless, what do I think of the Silk Kotobukiya statue itself? It is beautiful. Really, truly beautiful. Silk's mouth is covered by her red mask, but what we can see of her face is just gorgeous. Those eyes—!!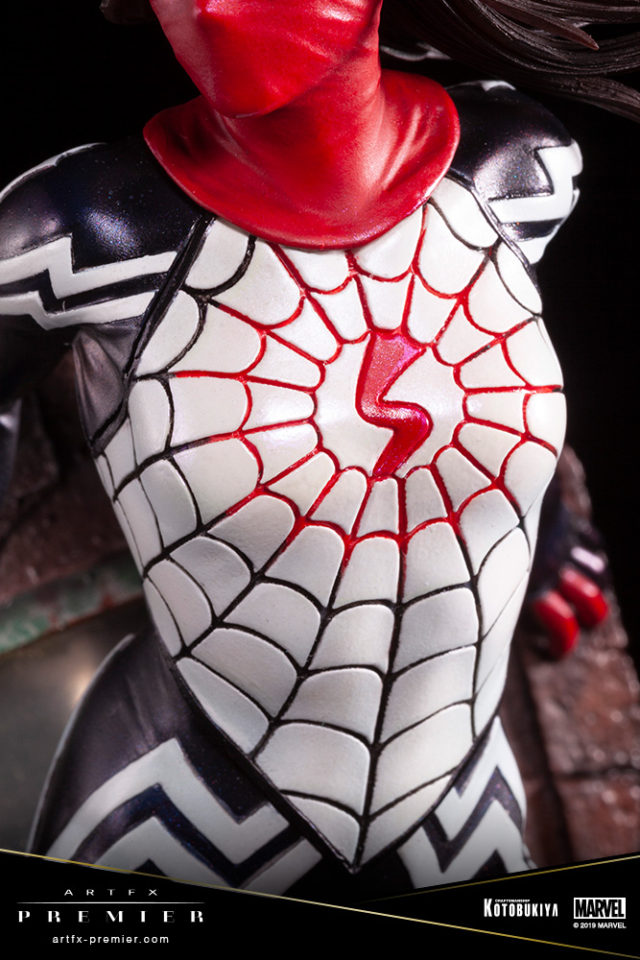 The whole claim to fame of this Premier ARTFX line is the increased level of detailing, and that's clearly evident in the color gradient on Silk's chest and the various cracks and textures on the window base. The upgraded detail comes at a hefty price, but there's no question this looks superior to the ARTFX+ 1:10 PVC line in the same scale.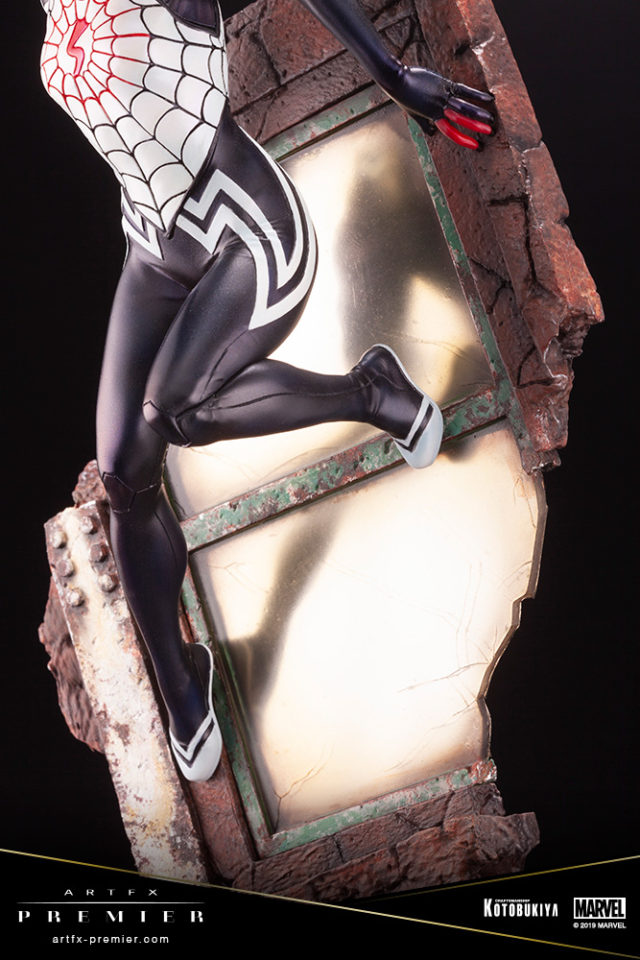 The coolest thing about this statue isn't even the character on it, though—it's the base. Kotobukiya has used "materials similar to a magic mirror" to replicate the effect of a window really reflecting back a person in front of it. The effect is absolutely incredible, and not one I can ever remember seeing utilized on more expensive resin statues! Some crazy revolutionary stuff here from Koto!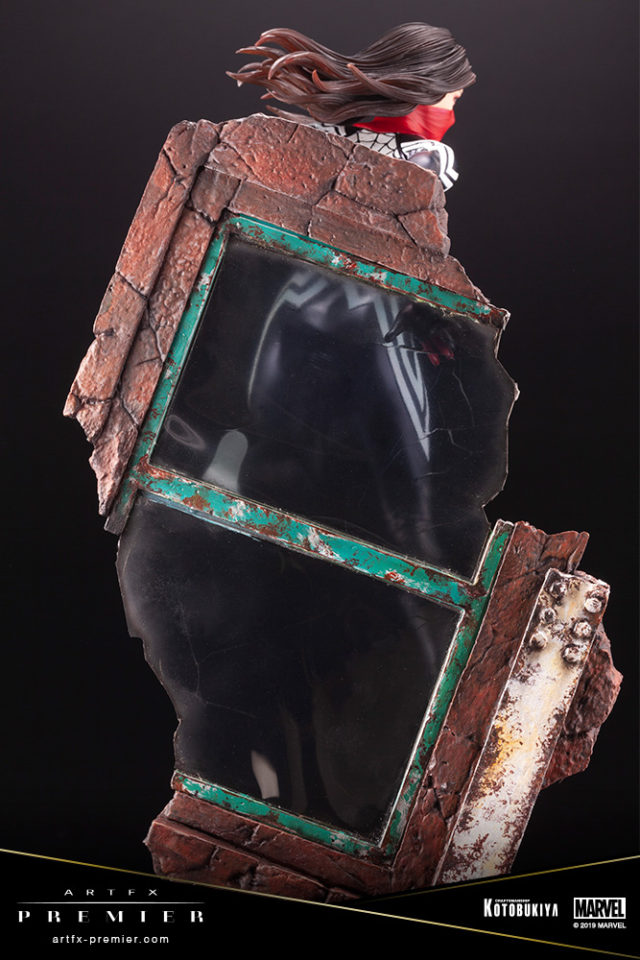 The other thing many will say is crazy here is the price, however. Cap, Thor and Iron Man have all been discounted a good 20% off and free shipping already, which does not bode well AT ALL for Koto's hopes of selling this line at $150 and up MSRP. If it takes big discounts to sell 3000 Iron Mans, Silk sure as hell isn't going to sell 3000 units at an even higher price-point of $185 MSRP.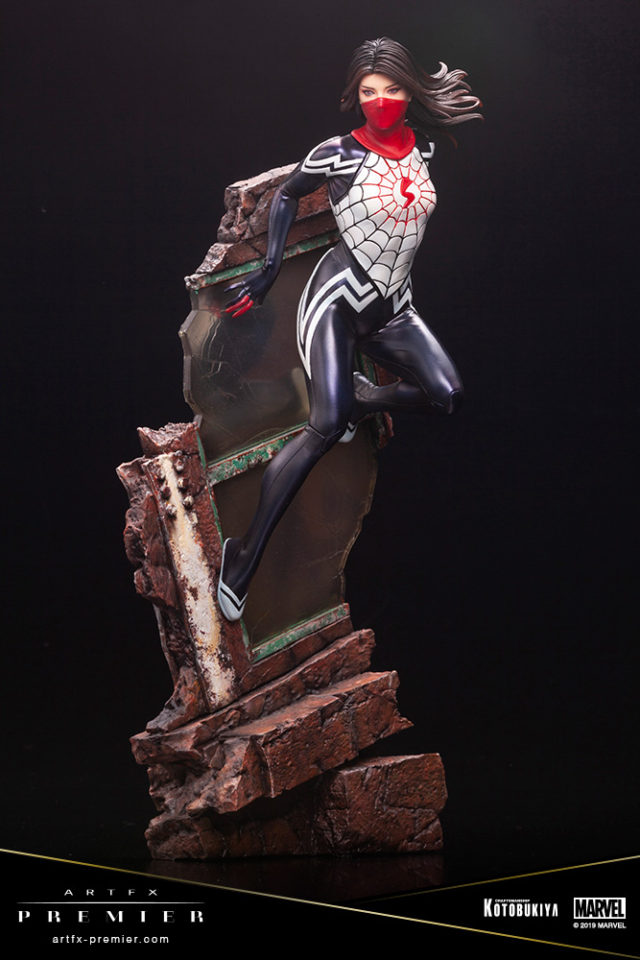 The ARTFX Premier Silk Kotobukiya statue is now up for order, and is scheduled to ship out in June 2020. BBTS has her for 15 bucks off of MSRP for pre-orders, which is the best deal I've seen around for Cindy. Officially the LE edition size on this is 3,000, but I would expect the actual number of orders for this character to be much lower. I just don't think the demand is there, and I foresee this being the shortest actual run in the Premier series to date.
How are you feeling about the Kotobukiya Marvel ARTFX+ Premier series as a whole—and this Silk statue in particular, Marvel collectors? Have any of you snagged any of the entries in this high-priced premium PVC lineup yet, and if so, was it worth the price to you?
The post Kotobukiya Silk ARTFX Premier Statue Photos & Order Info! appeared first on Marvel Toy News.