New York Toy Fair 2019 begins in under a week, but before I'm in NYC to check out and report on the armada of new Marvel figures and collectibles being featured there, I want to backtrack and check out some recent solicitations I haven't touched on yet—including the final two additions to the Kotobukiya Avengers ARTFX+ Series! While the line has lost some steam due to increased prices and competition, I think there's still some hype left for this pair: the Kotobukiya ARTFX+ Thanos and Captain Marvel statues are now up for PO!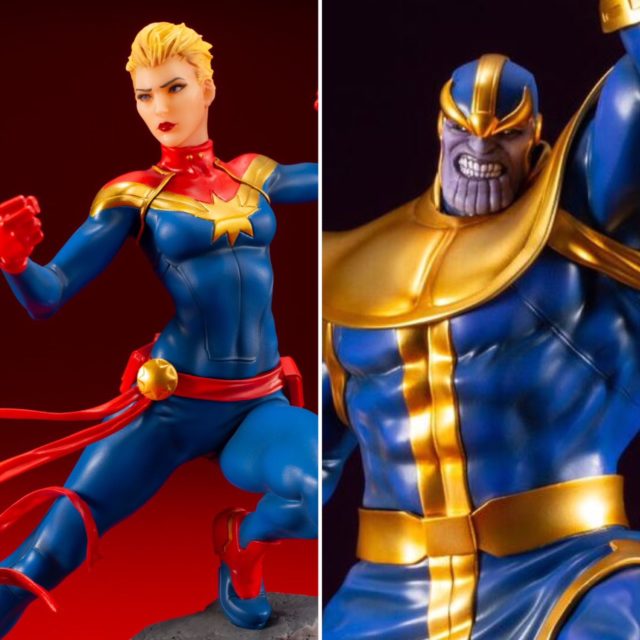 When Kotobukiya first announced their 1:10 scale line of Marvel PVC statues in 2013, the collecting landscape was a very different place with a lot less options for small, affordable Marvel statues. The first series of Avengers, Spider-Man and X-Men ARTFX+ series began as smash hits, but excitement for the ARTFX+ series has died down a lot with more low-priced competition like Diamond Select Toys and Iron Studios vying for collectors' dollars.
But while their offerings aren't getting as much hype as they much did, Koto has kept chugging along, and their last two Marvel NOW Avengers statues are now up for order: Captain Marvel and Thanos.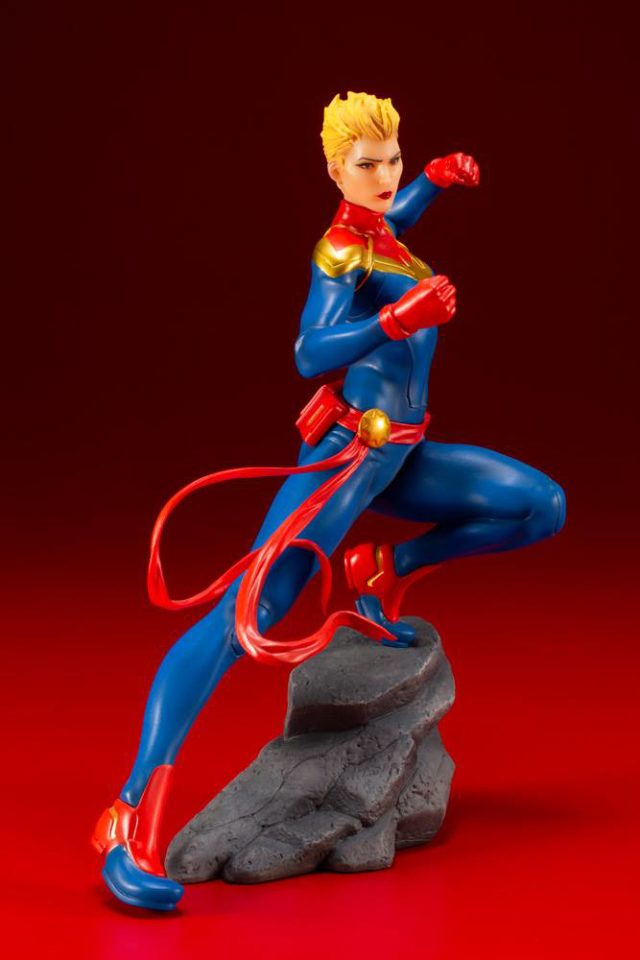 Bishoujo fans were devastated when the Captain Marvel Bishoujo Statue had to be postponed for years (yes, years), but Carol Danvers will finally get some love from Koto in her now-iconic guise as part of the second wave of Avengers ARTFX+ Figures.
Interestingly enough, because of the era Adi Granov pulled from when drawing the art for this figure, this is Carol Danvers how she doesn't appear in her upcoming movie: with short hair instead of a Mohawk or long hair.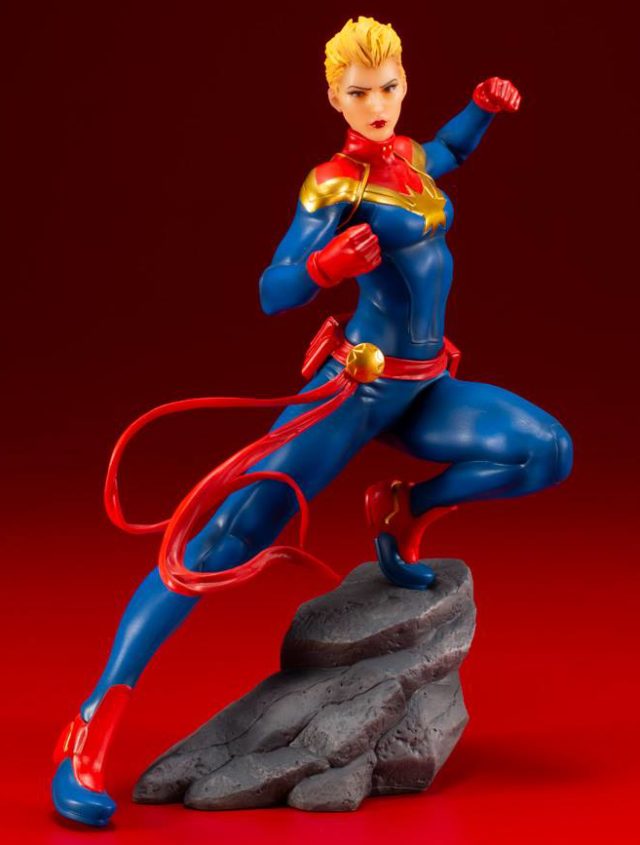 This is the most recognizable look for Carol from the last few years of Captain Marvel comics, but I've gotten so used to looking at her movie appearance that this actually felt 'off' to me for a second.
For what it is, this ARTFX+ Captain Marvel is "fine". It's on-model and accurately represents Carol's modern comic book look. Still, I don't feel very inspired by this. For $80 MSRP, this is a really basic piece, and I think DST is almost certain to do one that's larger and more interesting for under 50 bucks in their Gallery line this year.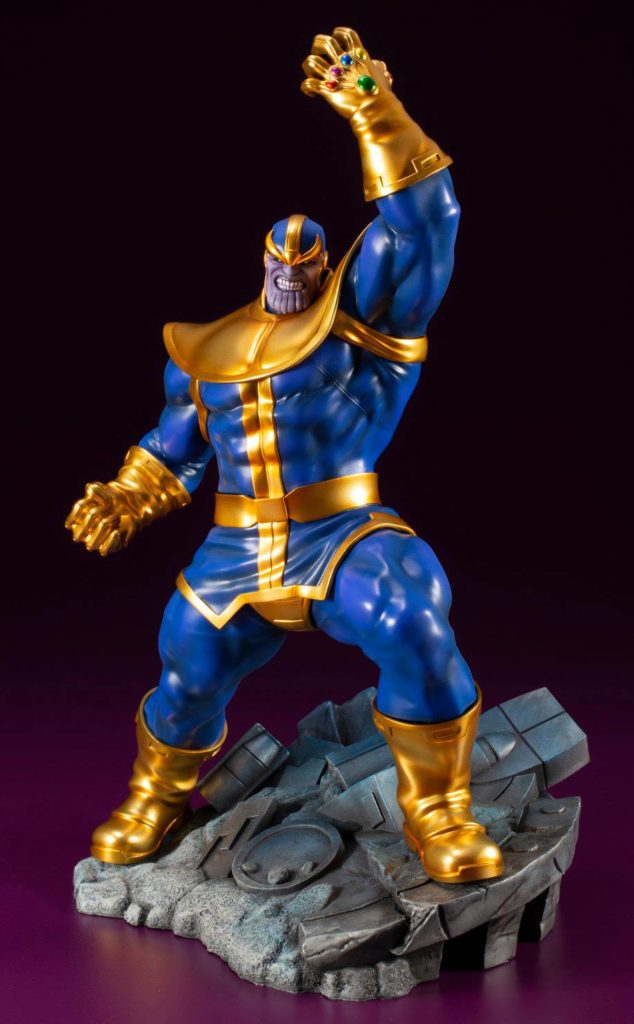 Much more impressive to me than Carol Danvers is the first comic-based Thanos Kotobukiya PVC statue. It's a little weird having Thanos in an Avengers line that has been 100% heroes so far, but you can't blame Koto: the Mad Titan is hot, hot, hot right now, after all.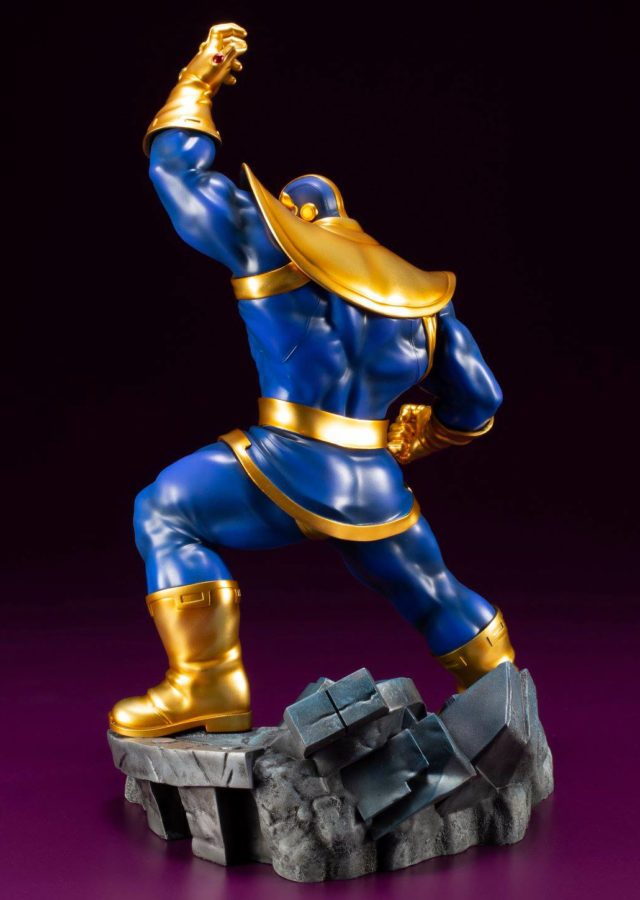 Standing over 11" tall, this is Koto's largest Marvel ARTFX+ figure to-date. I was a little lukewarm on their movie Thanos, but this comic-styled one looks the way I wish Thanos looked in the movies.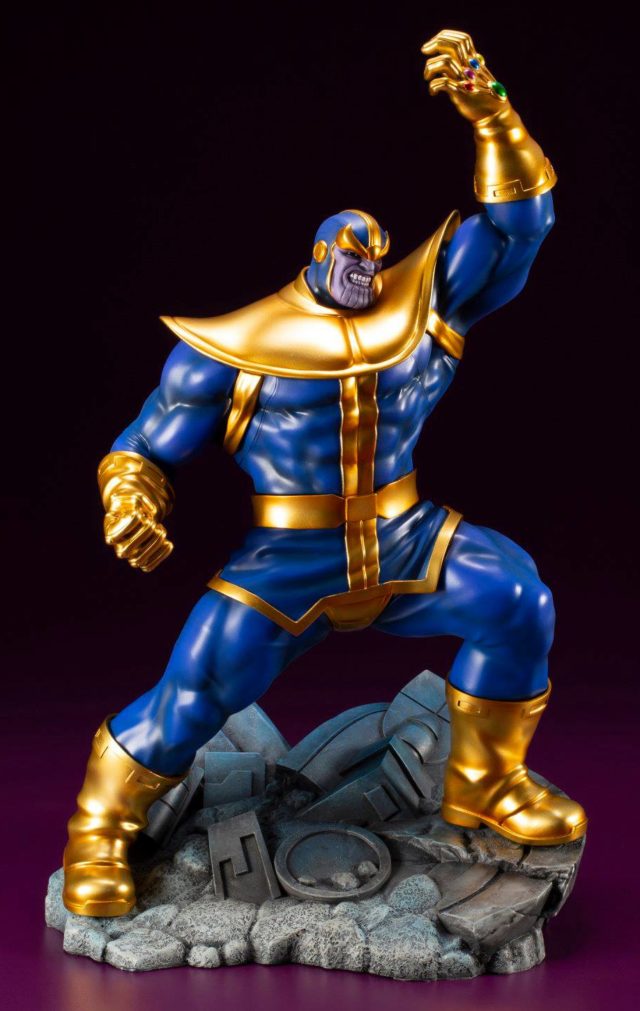 Size, pose and Infinity Gauntlet on this piece all look good. I'm not entirely convinced that the $100 MSRP on this PVC statue is warranted, but since this is Thanos, I think it'll sell just fine anyway and probably actually end up going up quite a bit on the aftermarket once it sells out. If this doesn't end up as the best-seller from this wave, I will be extremely surprised.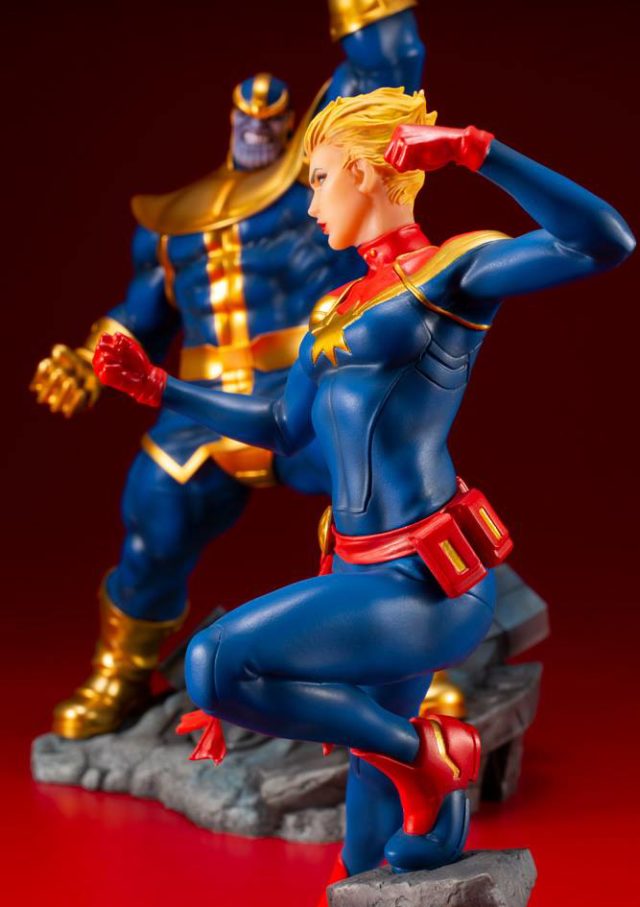 The Avengers Kotobukiya Thanos and Captain Marvel ARTFX+ statues are now up for order, and are scheduled to be released in Summer 2019. While some of the recent PVC figures for this line such as Scarlet Witch have been discounted almost immediately after release, these are the two characters in the wave most likely to retain their MSRP and go up in price on the aftermarket.
Now that all seven pieces in the series have been fully revealed and put up for sale, what are your feelings on the second series of Koto Avengers ARTFX+ statues and the Marvel ARTFX+ statues line as a whole? Have any of you stopped collecting this line for any reason? And for those who still are, what characters or theme are you hoping to see Kotobukiya tackle next?
The post Kotobukiya Avengers ARTFX+ Thanos & Captain Marvel PVC Statues! appeared first on Marvel Toy News.