From the Jeepers Creepers horror movie series (which I hear is getting a new film) comes this life-size prop replica of the Creeper's principle weapon – his Battle Axe.
Produced by Hollywood Collectibles Group (HCG), this realistically weathered weapon measures 22" long, and 11" across the axe head. It comes complete with a themed display wall plaque, evoking elements of The Creeper's truck, and utilizing his Throwing Stars to hang the Axe on.
Constructed from fiberglass and resin, this incredible Prop Replica is painstakingly hand-painted to look like aged metal and wood.
The HCG Exclusive Edition of The Creeper's Battle Axe is limited to just 150 pieces worldwide and comes complete with an Exclusive themed "Creeper's Axe" nameplate to complement the Axe display! A regular edition (limited to 500 pieces) is also available. Both versions are priced at $499.95.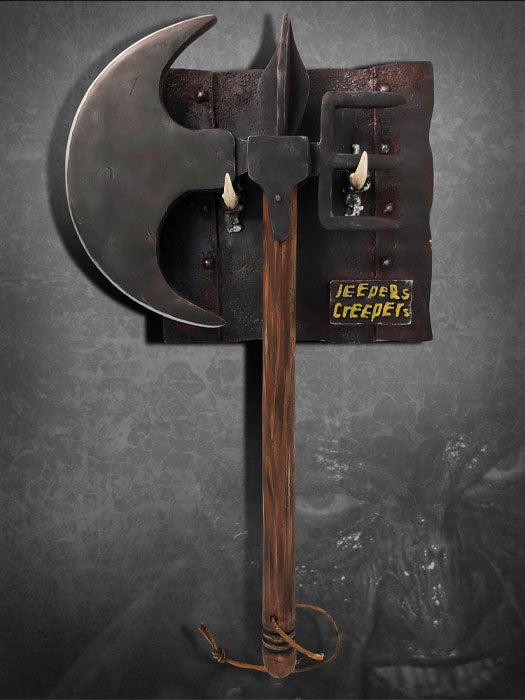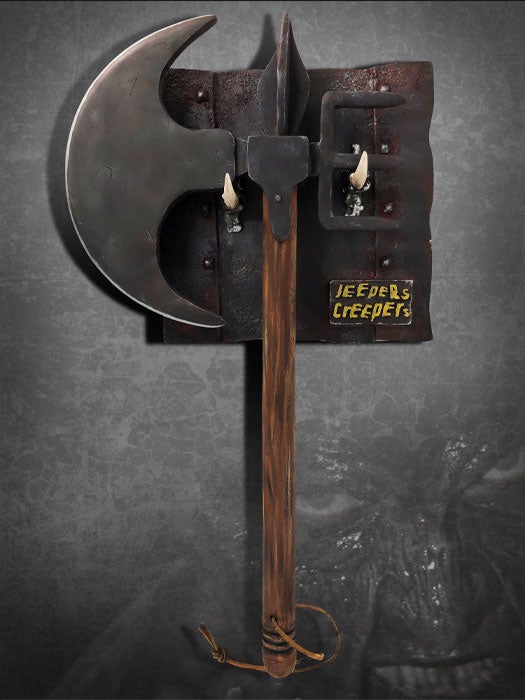 ---