After an (understandably) agonizingly slow several months for Marvel collectors, things are starting to heat up again for collectors with several Marvel Legends series starting to arrive and many new pre-orders rolling in. And Iron Studios in particular is on the assault with their 1:10 Battle Diorama Series—Iron Studios X-Men Colossus, Sabretooth, Pyro and Omega Red statues are all up for order now! How are these space-saving, wallet-saving statues looking? Let's have a peek…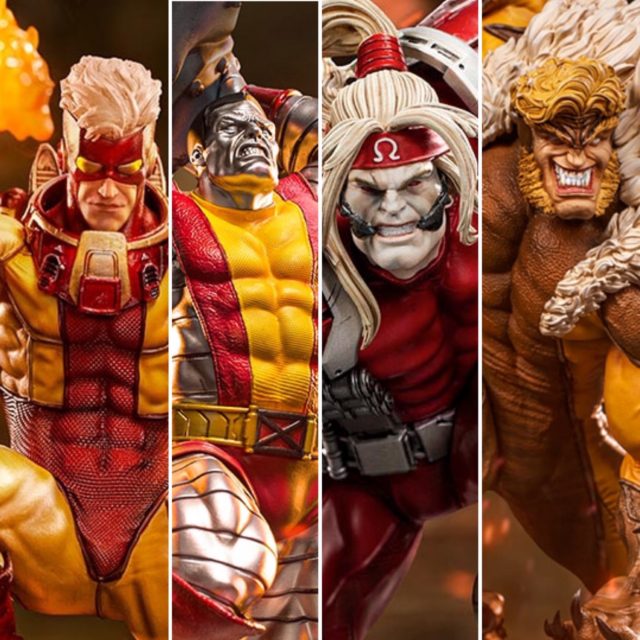 Iron Studios is fighting like Hell to make 1/10th scale relevant for resin statue collectors, and to the surprise of many, this X-Men BDS series may actually manage to make that unlikely goal a reality.
The Iron Studios X-Men series is rolling out pre-orders of standalone statues that complement their massive (and I mean massive!) Sentinel statues at breakneck speed, and almost every statue is looking like a major victory! In fact, there's so many that I'm going to have to split the new additions into two separate posts (with the other coming tomorrow). How does this next quartet look?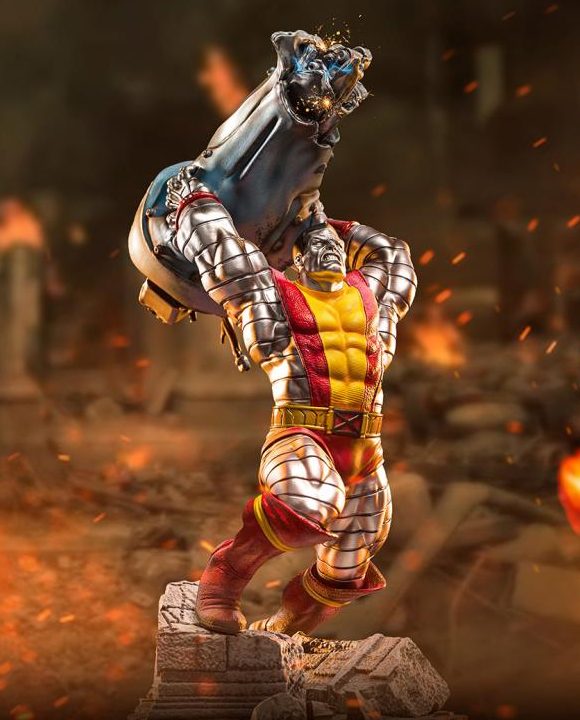 The headliner of this particular group is obviously Colossus, as he's the only actual traditionally heroic member of the X-Men team member present. Colossus just had a Sideshow 1/4 Premium Format Figure statue released last this spring, so Iron Studios would have a steep hill to climb to impress people with their version.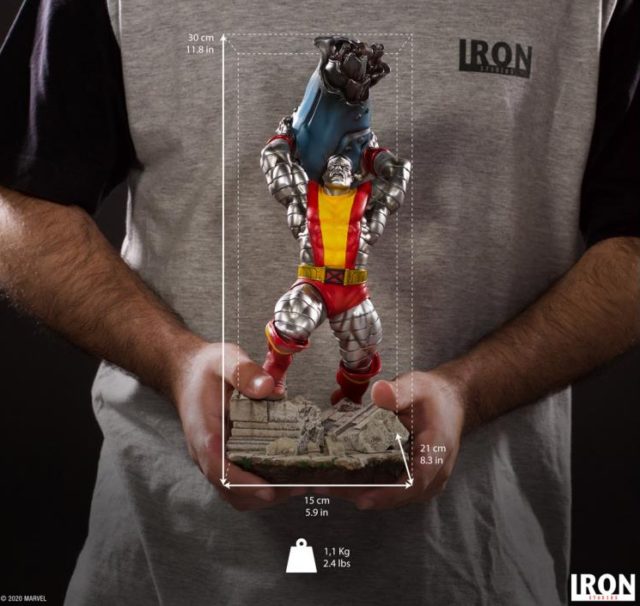 I think IS has been partially successfully in that endeavor. The pose of Colossus is definitely interesting, with him getting ready to hurl a chunk of Sentinel wreckage at an enemy. And the paint on his steel skin looks fabulous. Even so, the proportions on this Piotr are a tad chunky, and I think it really holds him back from being the definitive Colossus statue.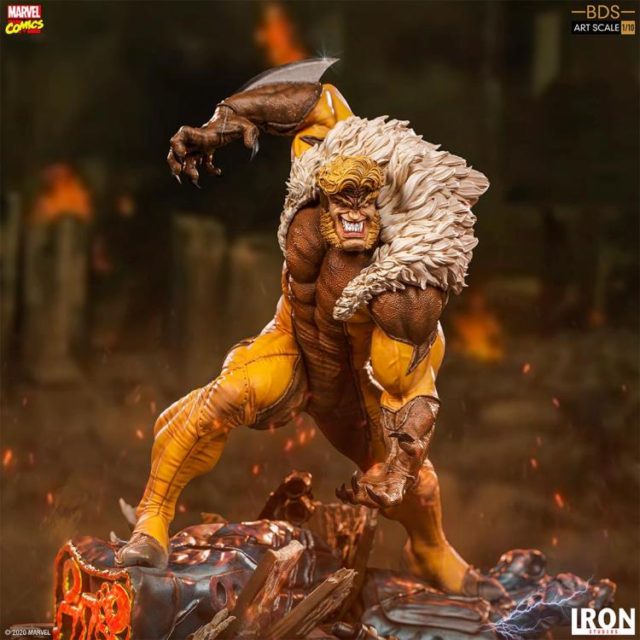 Next up, we have the surprise reveal of Victor Creed—Sabretooth! Sabretooth has been getting a lot of love lately from companies like Sideshow Collectibles and XM Studios in much larger and more expensive scales, so this seemed like another very tough matchup.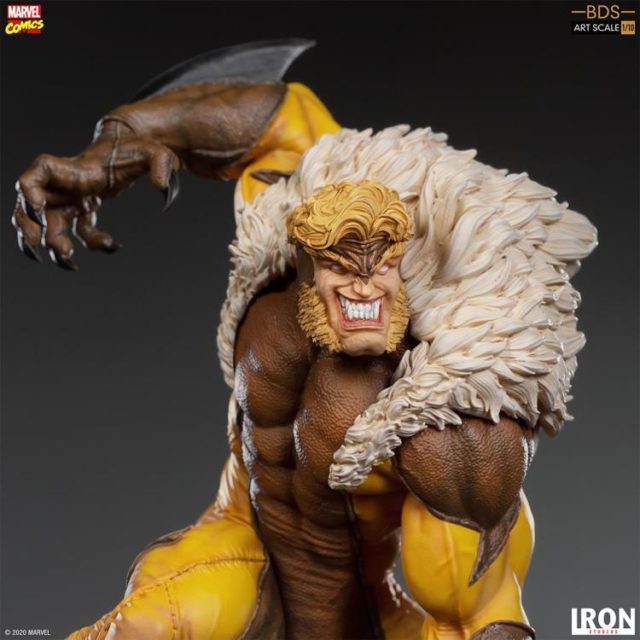 But to my enormous surprise, this Iron Studios Sabretooth might legit be the best damn Sabretooth statue that I have ever seen (and that's coming from someone who just plunked down $600+ for Sideshow's)! The portrait here is drop-dead amazing, and the pose and sculpting detail are almost as good. A triumph for IS.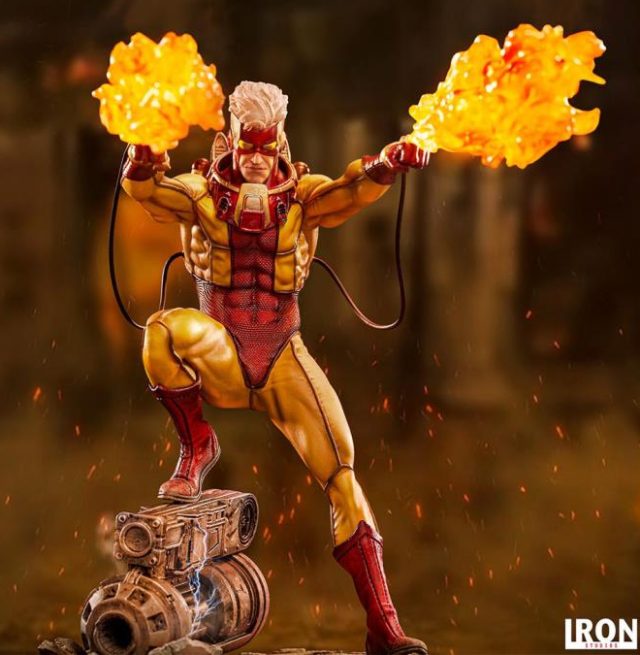 Iron Studios Pyro was another monumental surprise to me, as Pyro has only had one other resin statue ever (a Bowen Designs mini-bust around a decade ago with a super-rare variant).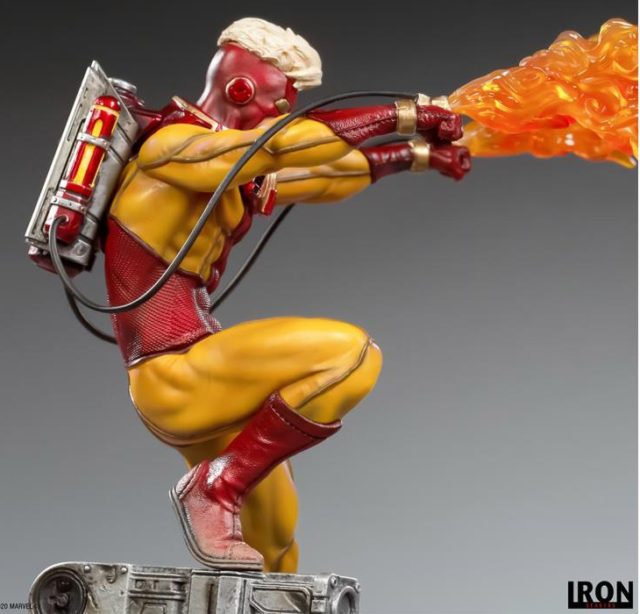 I'm a big fan of this character to being with, so I'm an easy sell—but this Pyro statue is flat-out fantastic regardless. The dynamic pose, the fire effects pieces… this is another pure win. And it's almost certain to be a low run, so it's definitely one to reserve if you want it (particular since you can reserve without any deposit through BBTS).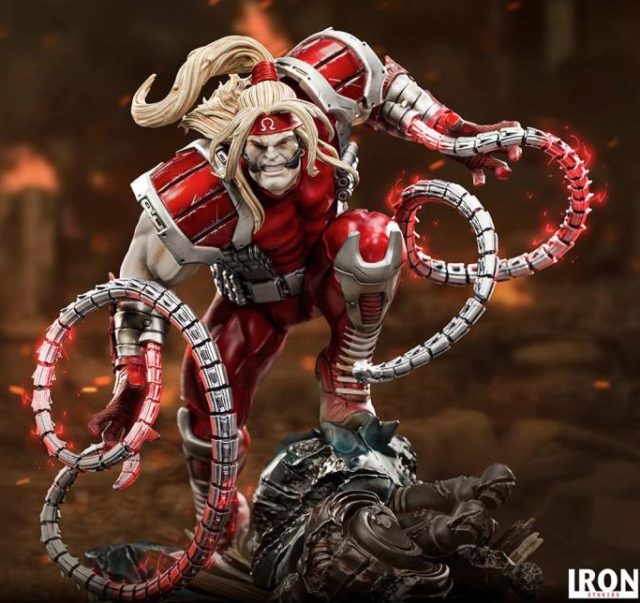 Finally, we've got one more unexpected surprises: Iron Studios Omega Red! While Sideshow hasn't announced or teased an Omega Red yet, the expensive international-exclusive XM Studios version was a hit—and this one seems destined to be as well.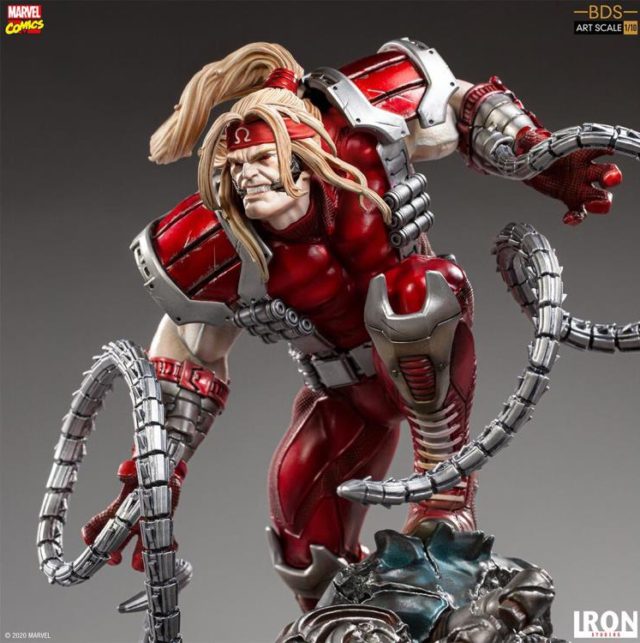 While I don't adore this Omega Red quite as much as the Sabretooth, it's another I knew I had to own on sight. The paintwork, the tensed pose, the spiraling coils… this is just gorgeous (as much as Omega Red can be, anyway). I'm not in love with the white bootlaces, but this is otherwise near-perfect.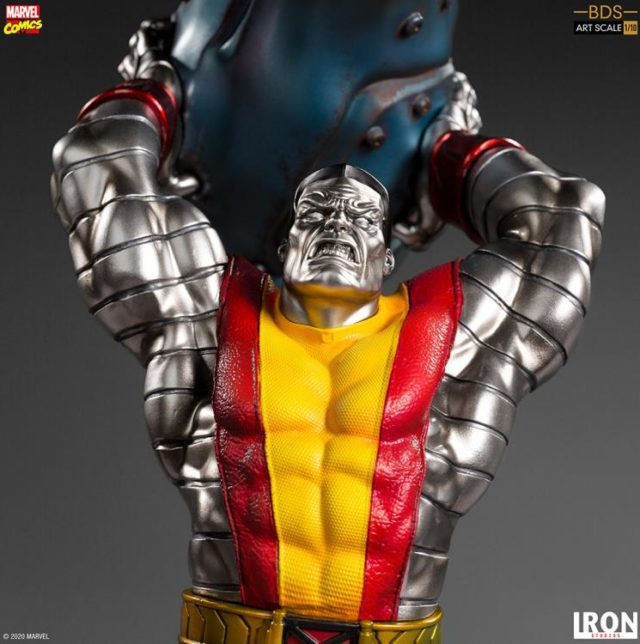 The Iron Studios Colossus, Sabretooth, Pyro and Omega Red are all up for pre-order now, with the former three scheduled to arrive by the end of the year and then Omega Red in 2021. This line keeps looking more and more killer, and I'm glad to see it's selling well with some characters already having sold out as pre-orders. Nice work, Iron Studios!
Believe it or not, there's still several more new X-Men Iron Studios announcements to talk about, but I'll save those for tomorrow. For now, what do you think of this quartet, Marvel collectors? Are any (or all!) of these 1:10 statues bound for your X-Men collection?
The post Iron Studios Colossus Sabretooth Pyro & Omega Red Statues Up for Order! appeared first on Marvel Toy News.