The wait is finally over! Today, Hot Toys is excited to present one of your most wanted 1/6th scale collectible figures – Cyborg from Zack Snyder's Justice League. It's an impressive figure that truly reflects the details of a hero who had received enhanced cybernetic upgrades.
Expertly crafted based on Ray Fisher as Cyborg's screen appearance, the figure features a newly developed head sculpt with LED light-up function; a newly designed body displaying mechanical details; skillfully painted in shades of metallic colors; an extra pair of arms with points of articulations to achieve various poses; highly-detailed weapons and accessories including a pair of LED light-up plasma cannons, rocket launcher, and shield; thruster effect accessories attachable to different parts of the body, and a specially designed figure stand.
A Special Edition available in selected markets will include an additional masked head sculpt with LED light-up function to recreate special scenes that only appears in the director's cut.
Release date: Approximately Q4, 2022 – Q1, 2023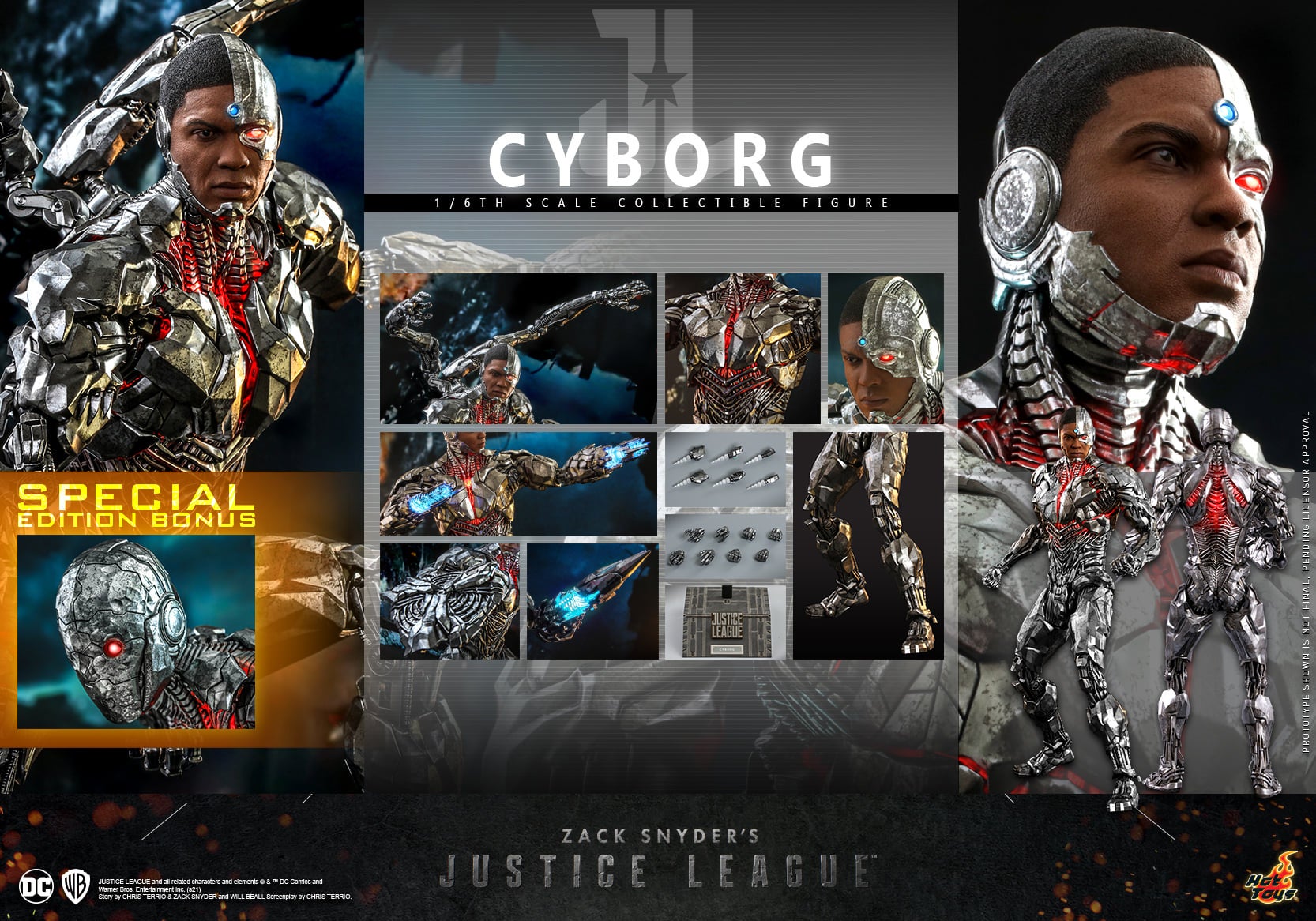 Hot Toys – [TMS057] – Zack Snyder's Justice League – 1/6th scale Cyborg Collectible Figure
– Authentic and detailed likeness of Ray Fisher as Cyborg in Zack Snyder's Justice League
– One (1) newly developed Cyborg head sculpt with LED light-up function on forehead and left eye (battery operated)
– Movie-accurate facial expression and skin texture
– Approximately 32 cm tall
– Newly developed body with over 30 points of articulation
– Multiple shades of metallic black, mixed with silver-colored painting on the mechanical body design
– 6 LED light-up points located on forehead, eyes, forearms, chest and back (battery operated)
– One (1) pair of extra arms with multiple points of articulation, attachable to figure's back
– Eight (8) pieces of interchangeable mechanical hands including:
– One (1) pair of fists
– One (1) pair of gesture hands
– One (1) pair of fists for extra arms
– One (1) pair of gesture hands for extra arms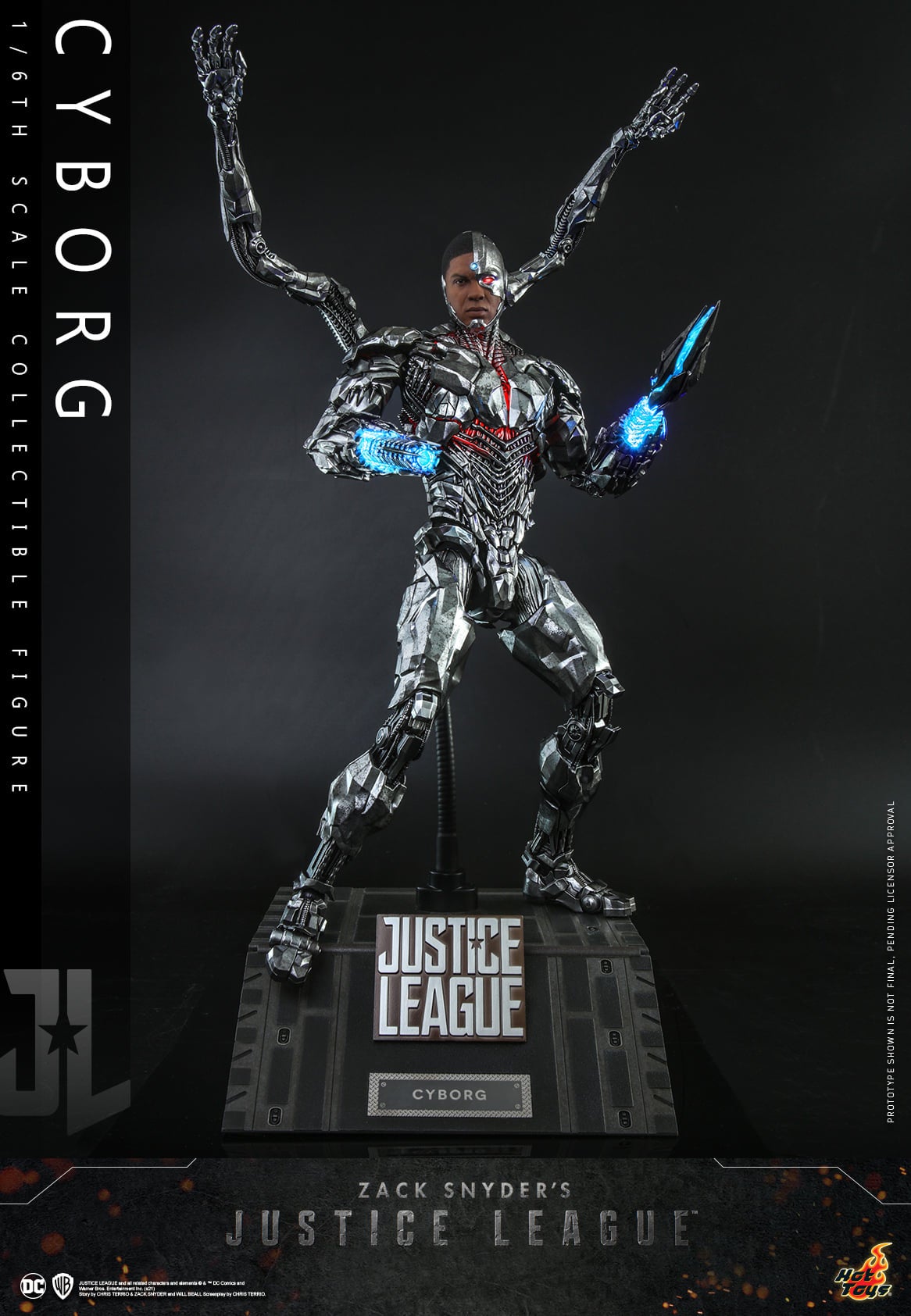 Weapons:
– One (1) pair of LED light-up plasma cannons (battery operated) (interchangeable with arms)
– One (1) rocket launcher (interchangeable with left arm)
– One (1) shield
Accessories:
– Three (3) pairs of thruster effect accessories in different sizes (attachable to back, thighs, calves)
– Specially designed figure stand with movie logo and character nameplate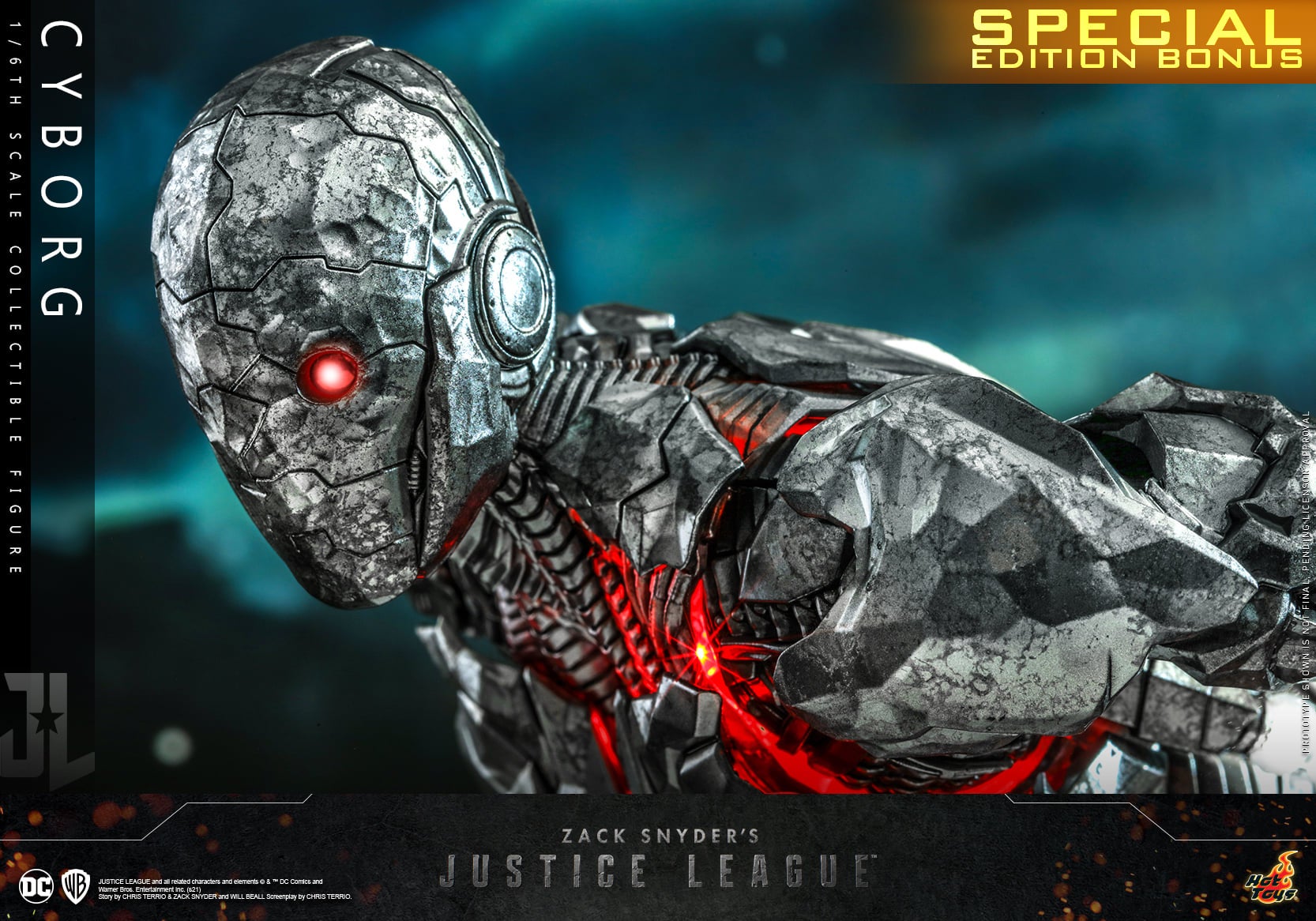 Exclusive Bonus Accessory for Special Edition:
– One (1) additional masked head sculpt with LED light-up function (battery operated)
*Prototype shown is not final. Pending licensor approval
**Battery included for collectible figure, button cells are required
***Product details could be subjected to change without further notice
[See image gallery at www.figures.com]
---