Though we've had what many collectors might consider to be a relative onslaught (no, not evil Xavier) of new Avengers Endgame collectibles going up for order this month, there are still some fans out there with insatiable appetites demanding more! And Hot Toys has heard loud and clear and is ready to come to the rescue—with Rescue herself! The Die-Cast Hot Toys Rescue Pepper Potts 1/6 figure is now up for pre-order!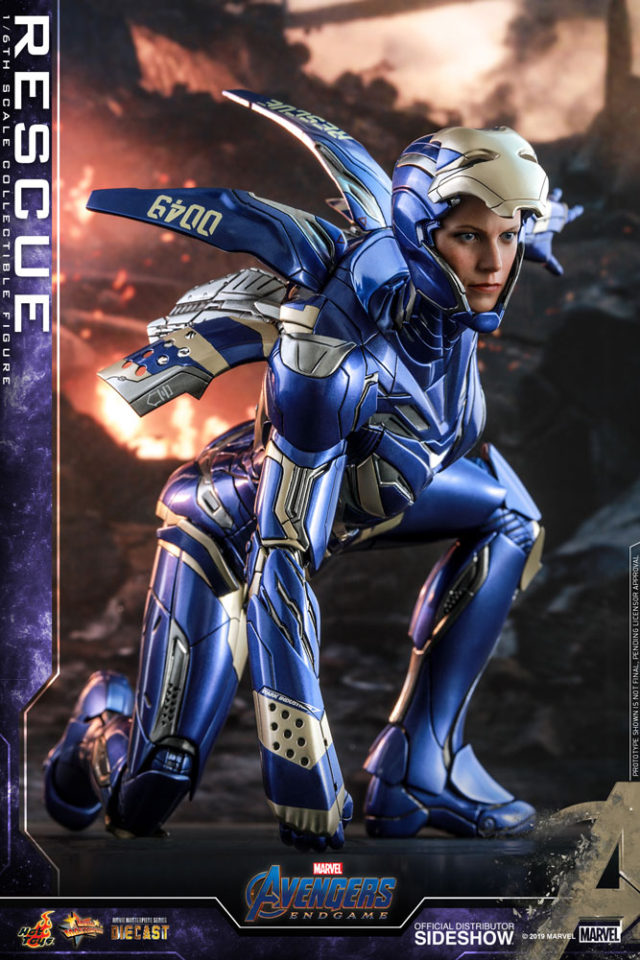 As soon as I saw Gwyneth Paltrow fly in for the final battle against Thanos in Avengers Endgame, I knew I wanted a die-cast Hot Toys Sixth Scale figure of her. And luckily, Hot Toys almost NEVER passes up the opportunity to do a movie Iron Man, so I knew we'd almost certainly be seeing her appear down the road.
But Hot Toys must have been just as enthusiastic about the Endgame Rescue armor as I was—they blew my mind with the speed with which they had the prototype ready, and as of today she's now been launched for order!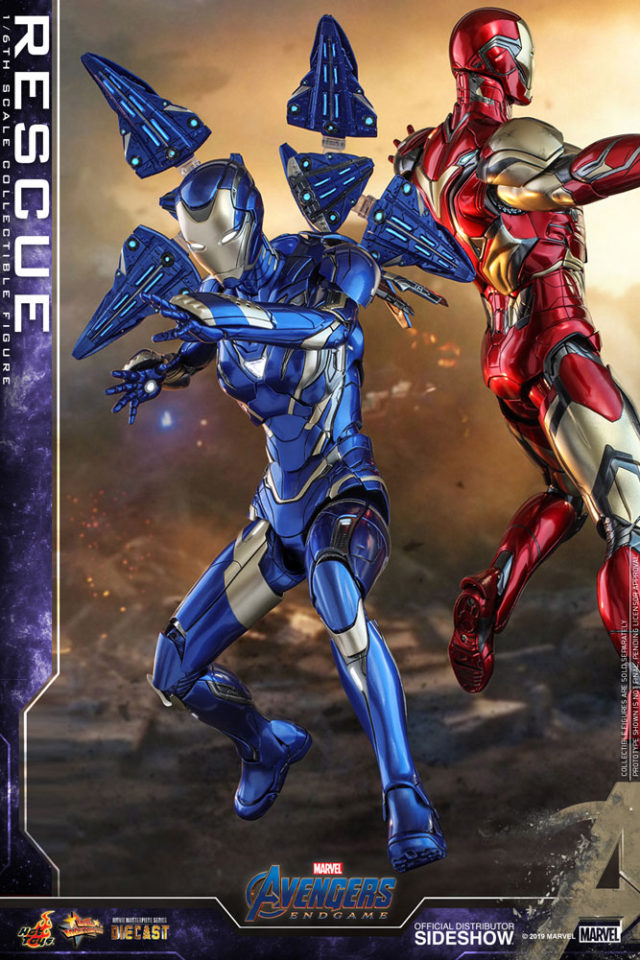 First thing's first: this a 100% newly-developed figure with totally unique tooling that it's unlikely we'll ever be able to see used for another figure in the future. This Pepper Potts Iron Man was never going to be cheap—and it's not. Priced at $409 US, Rescue is totally in-line with the price of recent die-cast Iron Man 1/6 Figures, which seems totally fair to me, even if I would prefer a cheaper MSRP (who wouldn't?).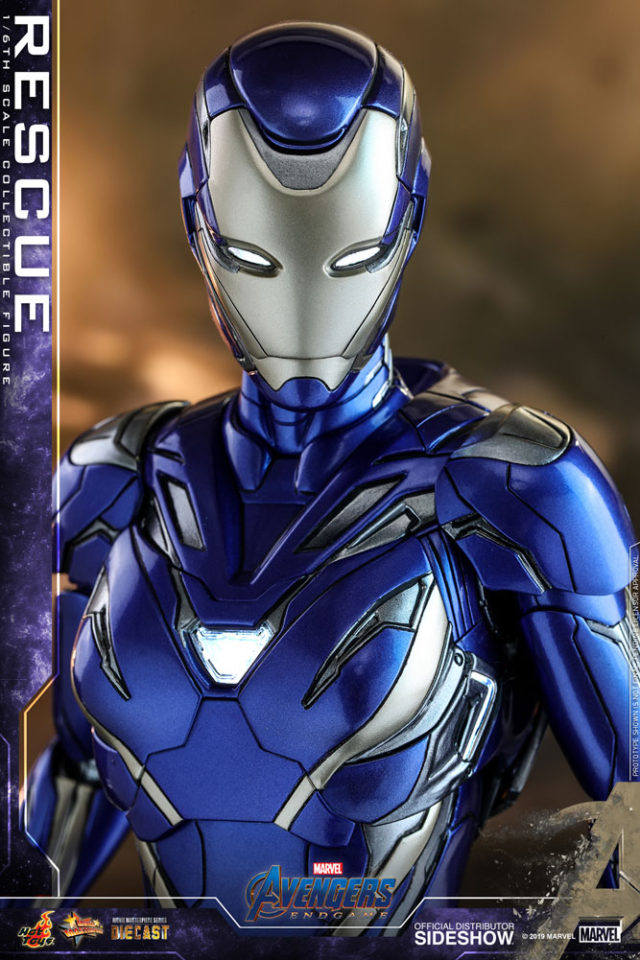 The figure itself is mesmerizingly beautiful, and I can't say a single word against it. This armor permutation is a drastic departure from every other movie Iron Man armor we've seen, and the contrast to the other armors—and emotional nature of being able to display Pepper in armor next to Tony Stark at the final battle—makes this an absolute must have for me.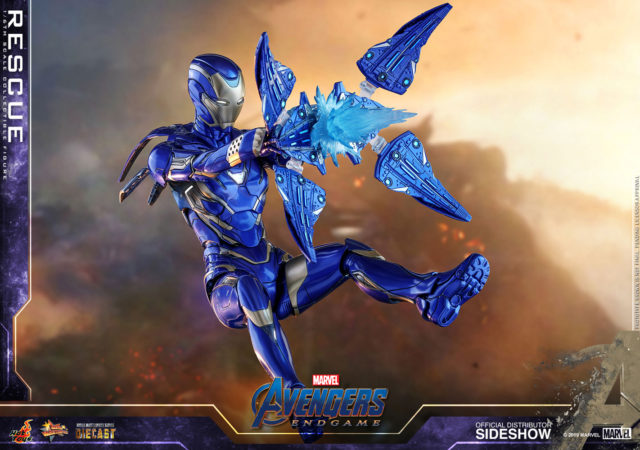 The blue and silver die-cast metal of the figure looks lovely, and is a color scheme we rarely see on Iron Man outside of the rare Blue Steel armor. This is going to pop like crazy in an Endgame display!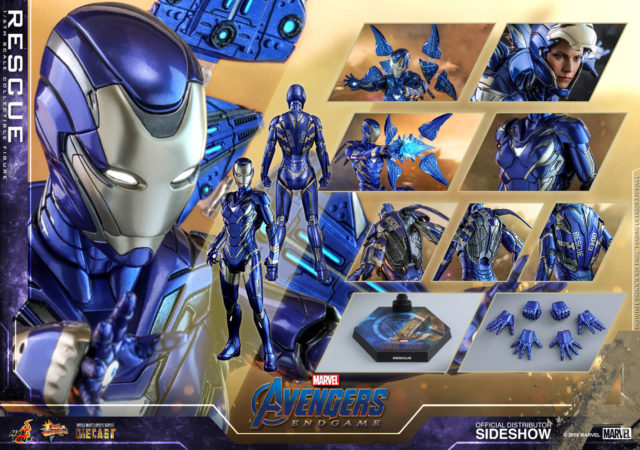 Along with a Gwyneth Paltrow portrait with removable face-plate, this figure also includes articulated air flaps, detachable chest armor, interchangeable hands, and long and short drone effects attachments. Even among the many Iron Men we've seen over the years, this is a real stand-out piece!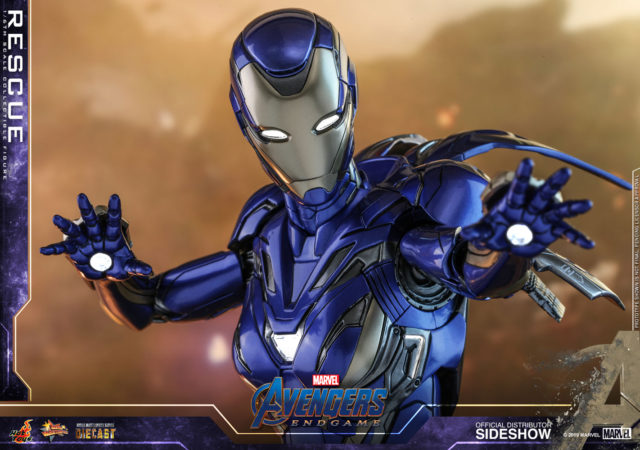 And for that extra little bit of icing on the cake, it wouldn't be an Iron Man Hot Toy's without an impressive array of integrated LED electronics! There are 16 LEDs located in Pepper's helmet and throughout her body, and the light-up features look exquisite in the promo photos.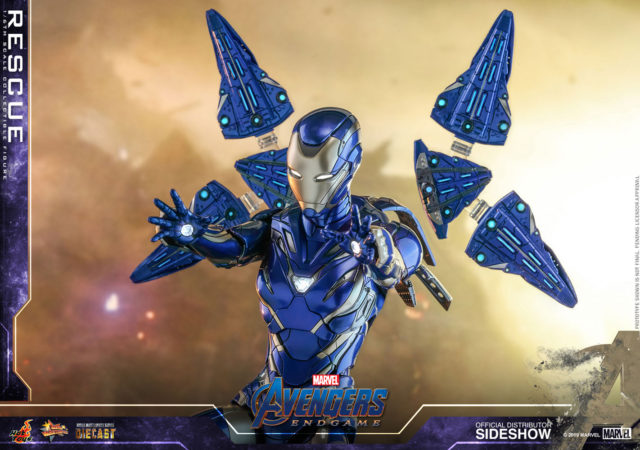 Really, this piece is just a complete victory all-around in my eyes. I haven't been this excited about a new Hot Toys MMS figure in a long, long time!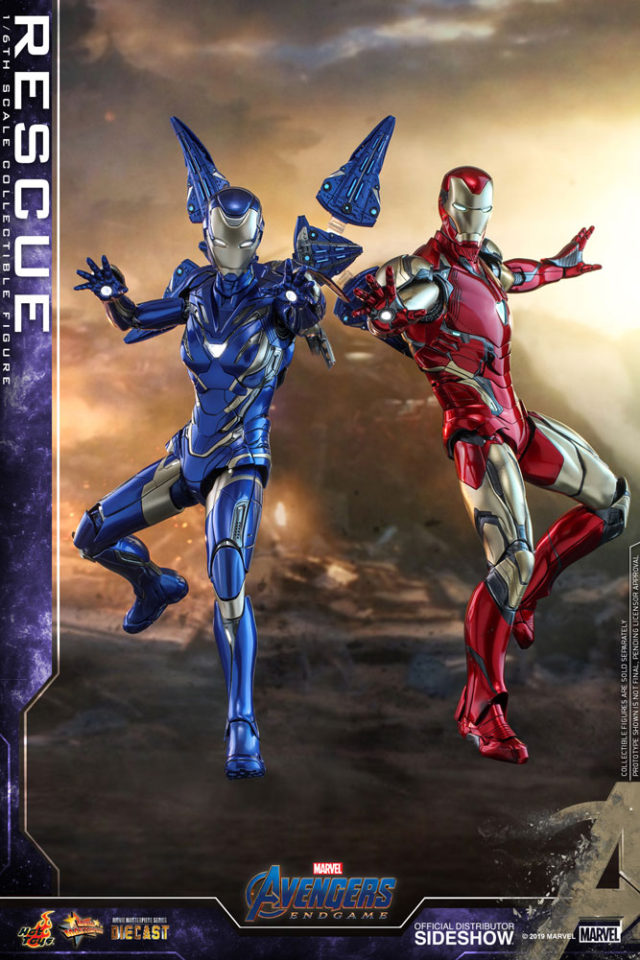 The Hot Toys Die-Cast Rescue Pepper Potts/Iron Man Figure is now up for order, with an estimated shipping date at the start of… 2021?! Yowzers!! I hope we see this figure get pushed forward in development, because almost two years is going to be a hellish wait for one of the most unique of all the MCU Iron Man armors.
What are your feelings on the Hot Toys Rescue Iron Man Mark 49, Marvel collectors? Is this ultra high-end Pepper Potts worthy of your four Benjamins, or will you be satisfied with a cheaper, less die-cast version of the character?
The post Hot Toys Rescue Pepper Potts Iron Man Die-Cast Figure Pre-Order! appeared first on Marvel Toy News.