Eaglemoss Hero Collector's Star Trek: The Official Starships Collection is launching a gold-plated U.S.S. Enterprise NCC-1701 from the Original Series.
The Constitution-class starship measures approximately 5-inches longw ith its own display stand and it comes with a 16-page full-colour magazine featuring a profile of the ship, original production art and details of its design evolution.
This regal model ship joins Hero Collector's previously released Gold Plated U.S.S. Enterprise NCC-1701-D.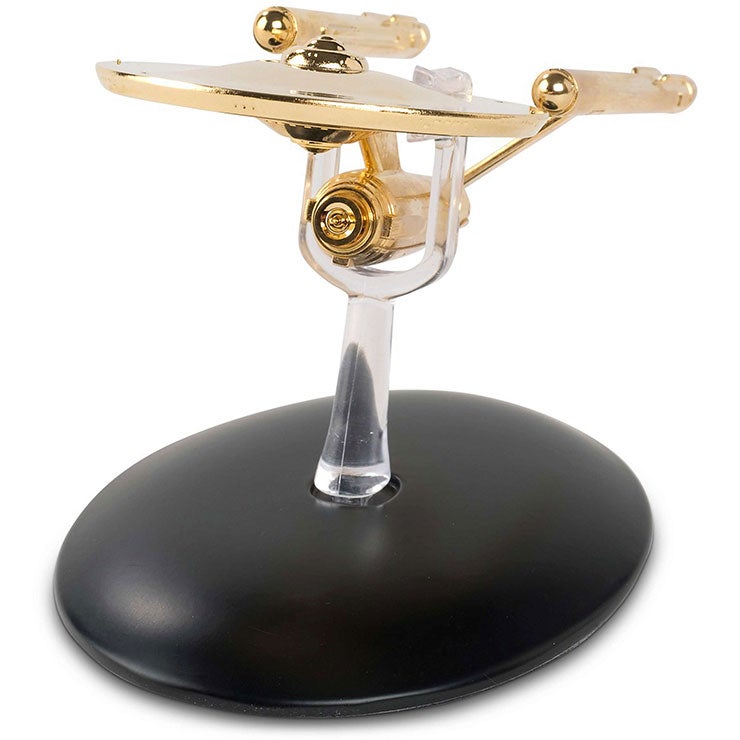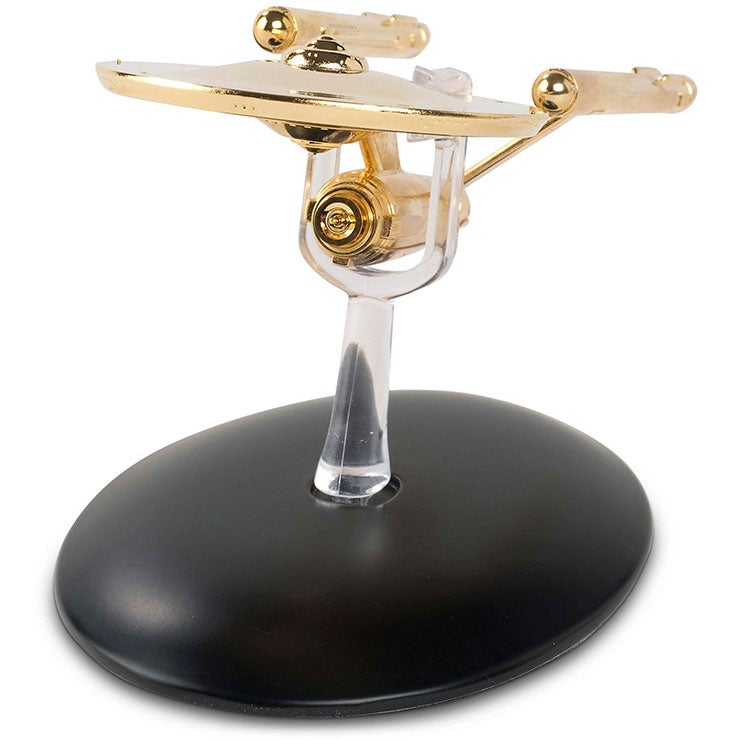 ---