One of my favorite sci-fi movie guns, Rick Deckard's Blaster used in the 1982 movie Blade Runner, is now a 1:1 scale model kit from Hollywood Collectibles Group.
Available at hollywood-collectibles.com priced at $399.95, the kit enables you to have an accurate display model that can be weathered to your individual preference.
The main body parts of the kit are molded with two different finishes, glossy and matte, so that you can create a realistic model simply by deburring and assembling the kit without any painting. Painting can further enhance the replica, depending on how weathered you would like the finish to be.
Comes complete with assembly instructions & 4-piece postcard set.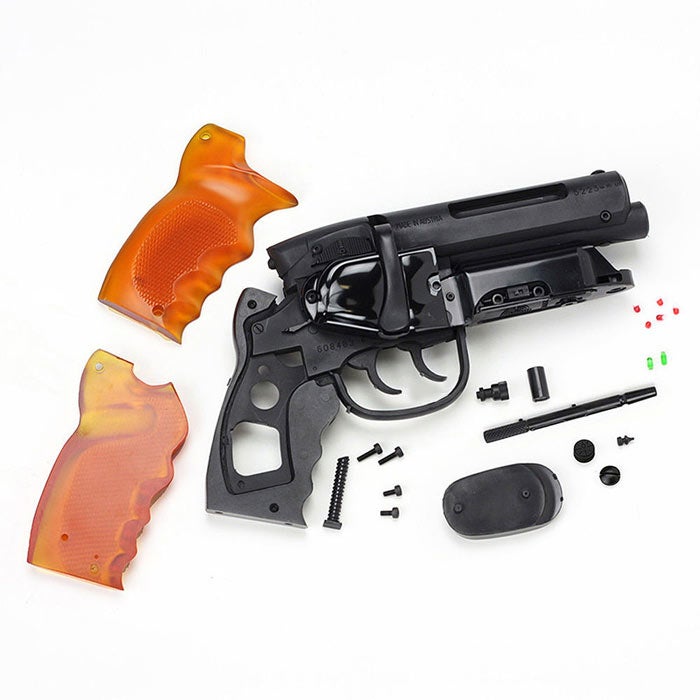 [See image gallery at www.figures.com]
---