Iron Studios is proud to present Elvis Presley as part of their stunning series of 1/10 Art Scale Statues. Headlining the series is "The King of Rock and Roll" as he appeared on NBC's December 3, 1968 "Elvis Comeback Special". The music event is known as the first acoustic in history recorded on video, and marked the return of Elvis Presley to the music scene.
On a red and white base, which reproduces part of the real stage of his show, and with his signature on the front, Elvis poses with his right leg on his "Benson 200" amplifier, supporting his semi-acoustic guitar "Gibson Super 400 CES 1963 ". The statue also has a microphone stand with a peculiar round base in front of it. Cast in hand-painted polystone, the statue measures 9 in (H) x 5.5 in (W) x 5.5 in (L).
The Elvis Presley Comeback 1/10 Deluxe Art Scale Statue is priced at $169.99 and is scheduled to ship Q1 2022.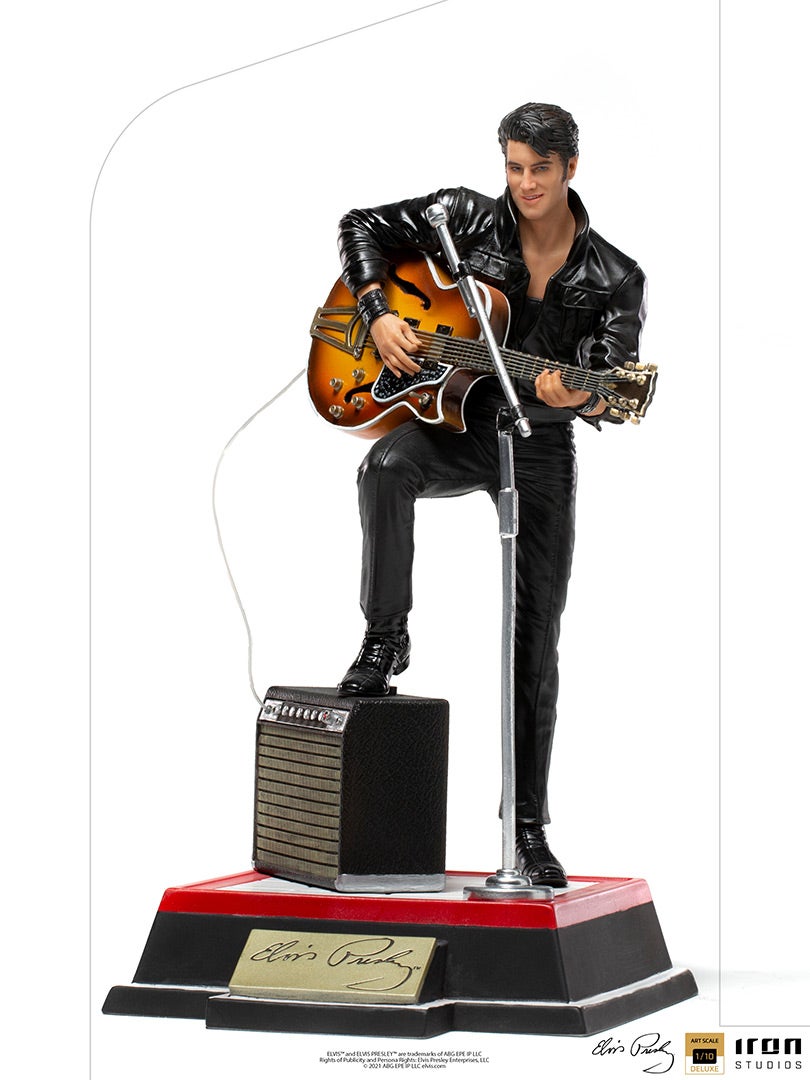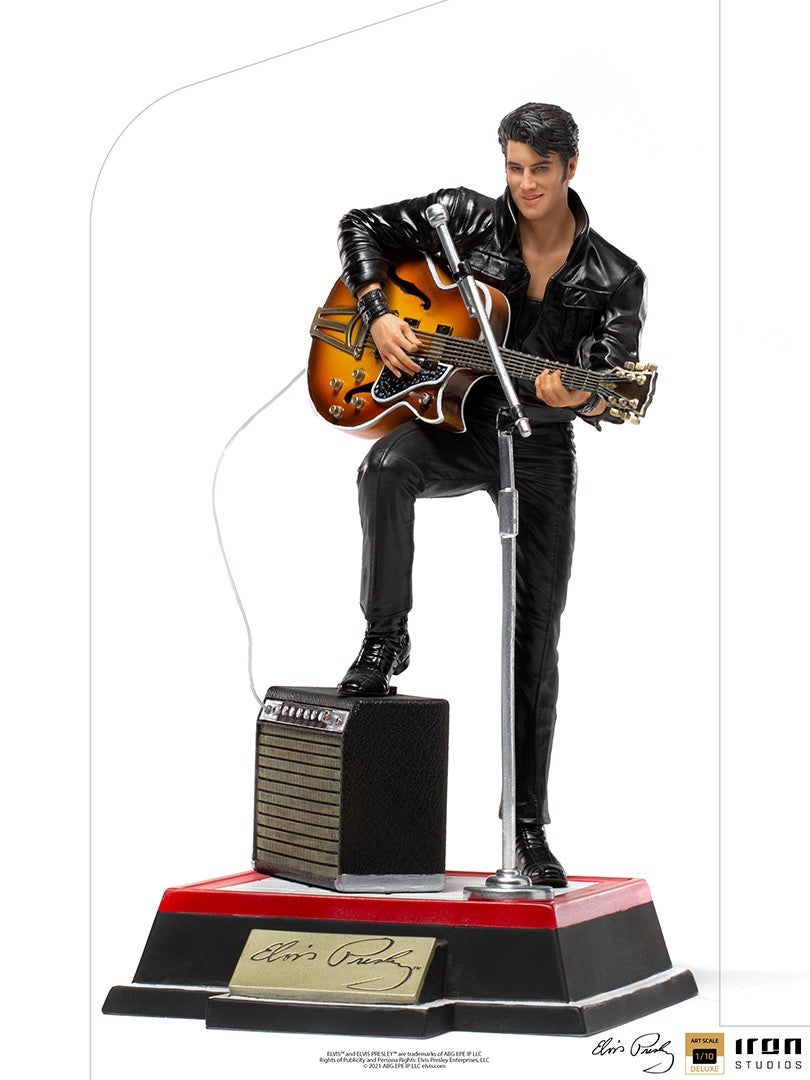 [See image gallery at www.figures.com]
---