A mere eight days remain until the start of the 2020 New York Toy Fair, but today Funko had two brand-new Marvel POP Vinyls that just couldn't stand to wait another week to be revealed: the exclusive Funko POP Spider-Man vs. Venom diorama and Punisher War Machine are now up for order! And not only are these strongly comic-based figure designs—they're also going to be available with actual variant comic books! Combining variant covers and exclusive figure releases in one, has Funko hit a major sweet spot here for Marvel comic book collectors?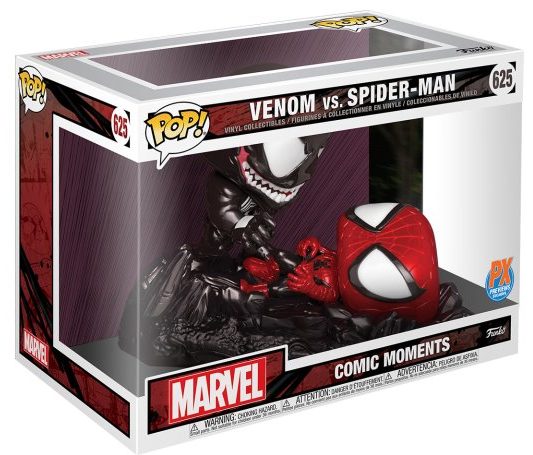 We're in the home stretch now toward NY Toy Fair 2020, and it's always a crapshoot what companies and what items we'll see revealed in the build-up to hype up interest in the main event. I definitely think we'll see at least something Marvel Legends-related unveiled between this Friday and next Friday—but in the meantime, Funko is drawing first-blood with two new POP Marvel Exclusives!
I don't think these are actually intended as any kind of "first-strike" on Toy Fair publicity—comic store solicitations just happen to be coming out between now and next week. But intended or no, these new Previews Exclusives are getting plenty of attention! Let's have a look…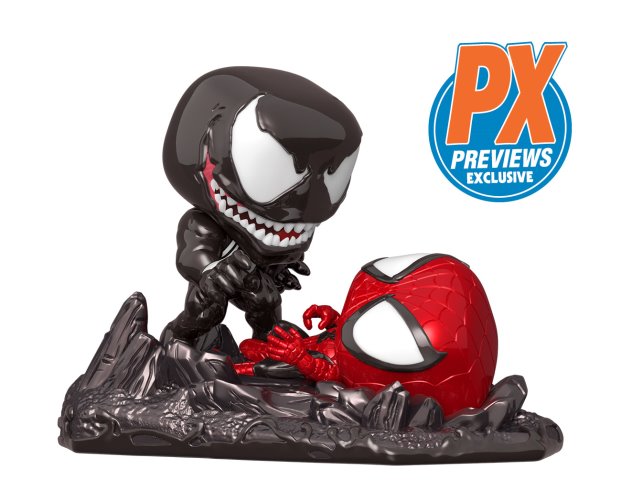 The more notable of the two pieces premiered today in my mind is definitely the Marvel Comic Moments Venom vs. Spider-Man POP Diorama set. After getting his first Funko as a store exclusive not that many years ago, Venom has run rampant with a multitude of related mass release POPs. And now it's time for his first Funko diorama!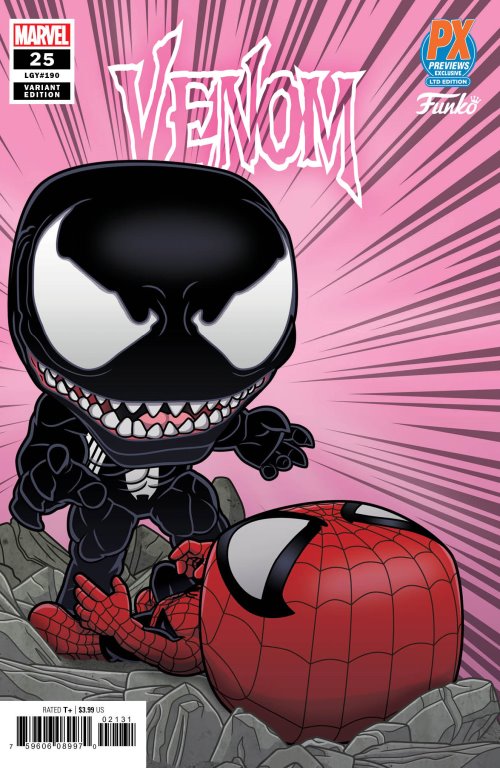 Based off the cover of Amazing Spider-Man #316 ("Venom is Back!"), this two-figure scene captures one of the most iconic covers ever for Spidey's most popular villain. This Comic Moments set's figures feel really different from the many other releases of Venom and Spider-Man that we've gotten, and I really dig having a fallen Spidey in super-deformed form like this.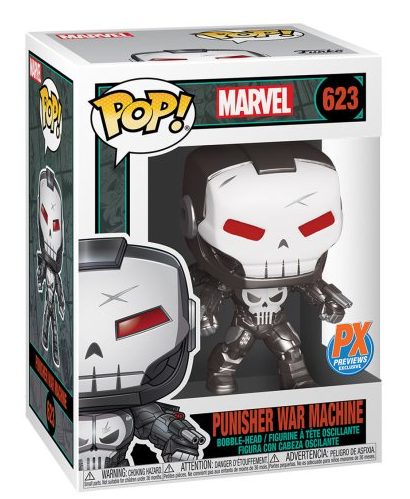 That said, the other PX POP is the one that I anticipate will actually end up selling more units: Punisher War Machine. Punisher and War Machine products always seem to sell well, and merch of the mash-up version of the character has not surprisingly sold strongly as well. As this is a regular POP with a regular price-tag (rather than the $35 MSRP on the diorama), there's little doubt this is going to be the better seller and a hit figure overall.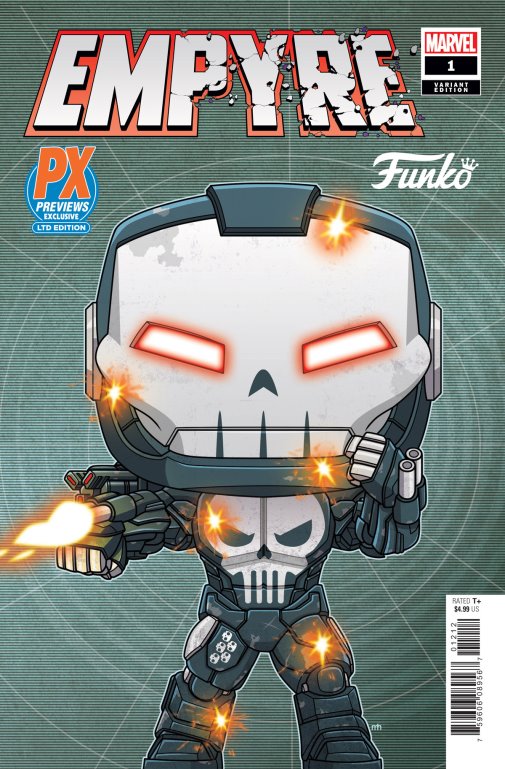 As a bonus that'll put smiles on the faces of collectors who miss the Funko variants we used to get all the time in Marvel Collector Corps boxes, retailers will get a Funko cover variant comic for Venom #25 or Empyre #1 for every half-dozen pieces they order. I generally don't collect comic book covers (unrelated to Hickman's X-Men) anymore, but I suspect a lot of fans will adore these.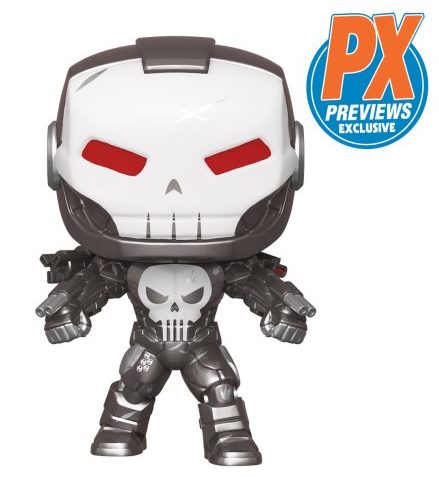 The Funko POP War Machine Punisher and Venom vs. Spider-Man Movie Moments figures are now up for order, and are scheduled to be released in Q2 2020. BBTS briefly had bundles available combining the figures with their corresponding variant comics, but those sold out at light-speed and are presently sold out. Keep a close eye for restocks if you're a cover collector and want these fun variant comics.
How did Funko do with this latest duo of PX (Previews Exclusives), Marvel collectors? Are these "just more of the same characters", or are you impressed with these specific designs that perhaps make characters done many times before feel fresh again?
The post Funko POP Venom vs. Spider-Man & War Machine Punisher Exclusives! appeared first on Marvel Toy News.