When Funko started seriously building an X-Men POP Vinyls sub-series of Marvel figures a few years back, diehard fans immediately started demanding two characters who rose to iconic status in the 90s—Rogue and Gambit! It's actually taken a surprisingly long time to get to the 90s Jim Lee power couple, but the wait is over at last: Funko POP Rogue and Gambit figures are finally up for order—including an EE Exclusive Glow in the Dark Gambit POP!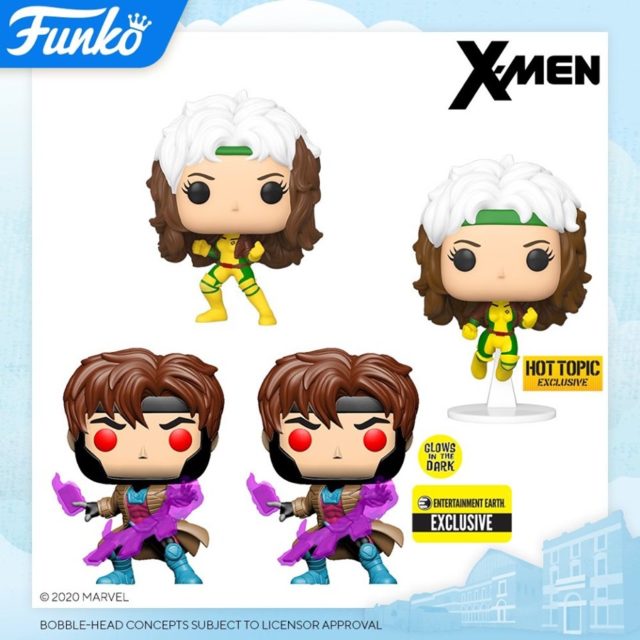 Although there's still just over a month until New York Toy Fair 2020 kicks off, the 2020 London Toy Fair is now underway—where Funko has already unveiled a pair of long-awaited never-before-seen X-Men POPs: Rogue and Gambit!
Although characters ranging from Professor X to Archangel to Psylocke to Cable to Mystique made their presence known in the lineup years ago, the poor Ragin' Cajun and Southern Belle were conspicuous by their absence despite their immense popularity… until now!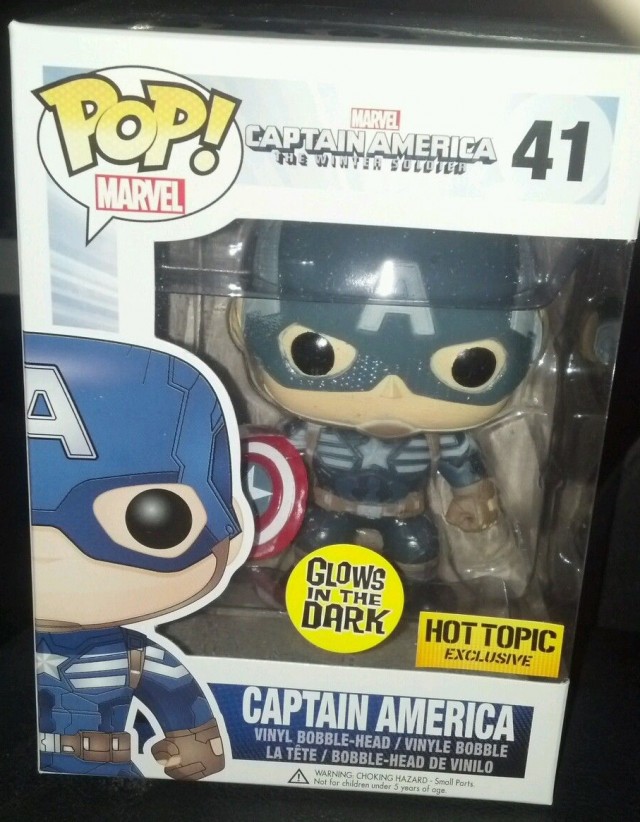 Now, I love me some variants. Seriously. But with the insane number of variants that Funko has released over the years, some of them have sort of lost their luster for me. Do I really need a Glow-in-the-Dark Captain America that doesn't make any practical sense…? Probably not.
Luckily, the two variants (one each) that are getting released for Gambit and Rogue are both top-notch stuff that makes logical sense and feels like must-haves to me.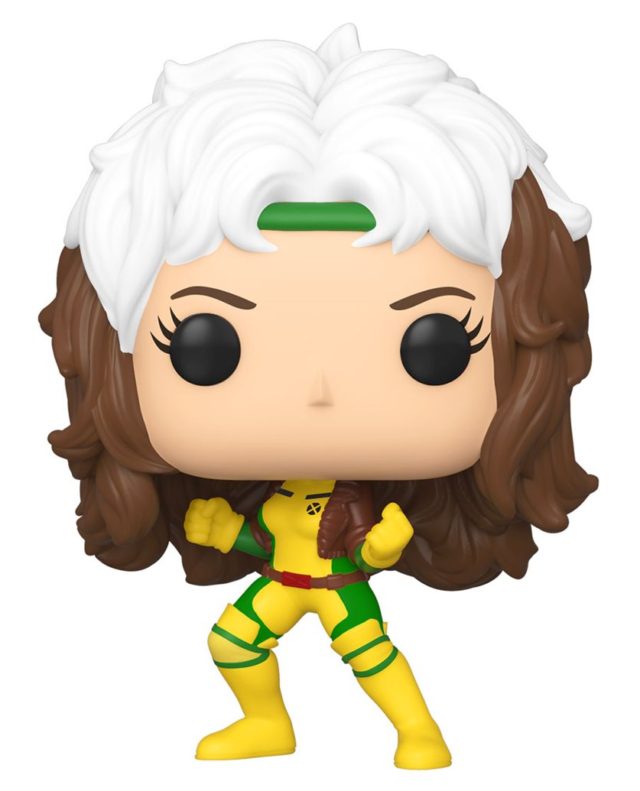 Hot Topic is getting a flying Rogue Exclusive POP that's not up for order yet, but has a 100% different body from the standard version. If you want the option of Rogue levitating just a wee bit above your other X-Men POPs in your display, this exclusive is the version for you. I'm actually quite happy with the standard standing pose, but I am weak and these are the X-Men–so yeah, I'll be getting both.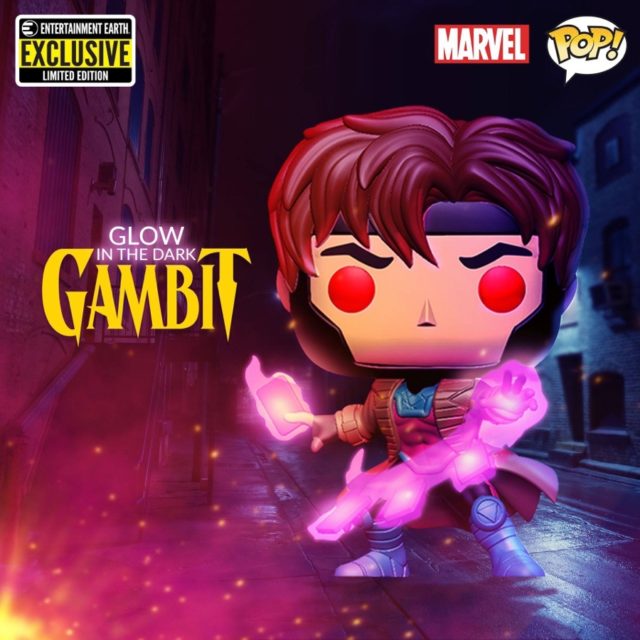 Meanwhile, Entertainment Earth has the Exclusive GITD Gambit POP figure. While I don't need a glowing Wolverine or a glowing Deadpool or anything wild like that any more, a glow in the dark function on a character like Remy Lebeau whose whole schtick is charging objects with kinetic energy is reasonable and appealing.
But let's be real here—after years of being patient waiting for my favorite male X-Man, I'm gonna buy both versions and love them both, even if the molds are the same and the only difference is the glowing feature.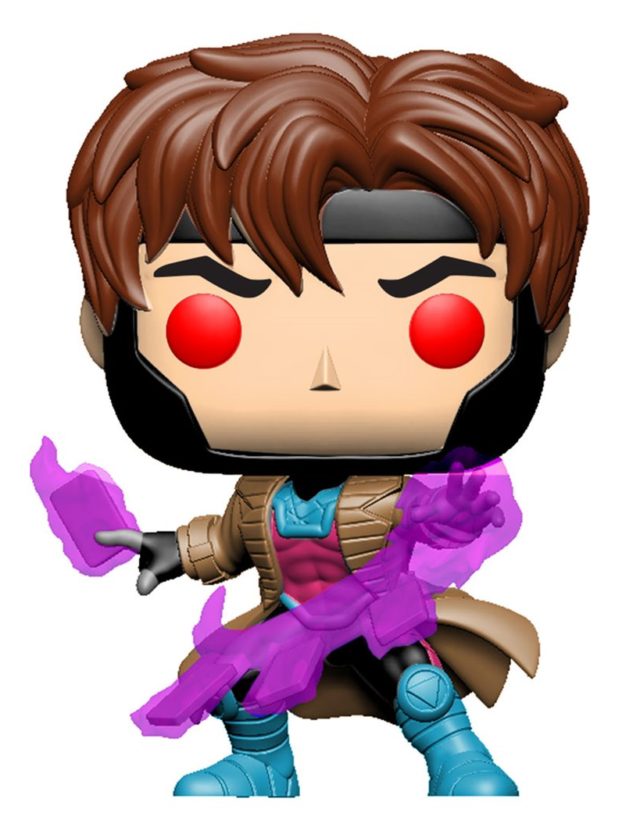 The Funko POP Vinyls Rogue, Gambit and Glow in the Dark Gambit variant are all up for pre-order now, and are scheduled to be released in June 2020. Funko has pretty much got their timing down to a science at this point, so there's little to no chance of these figures arriving late (in fact, more and more often POPs are arriving a bit early). After a wait of over a half decade for this OTP, at last we know they'll be joining our displays this summer!
What do you think of this just-revealed X-Men duo, Marvel collectors? Are you still collecting Funko Marvel POP Vinyls at this point anymore at all, and even if not, will you be making an exception for this most-wanted pair of mutants?
The post Funko POP Gambit and Rogue Revealed & Up for Order! Exclusives! appeared first on Marvel Toy News.