The last few years, Hasbro has always saved a little something extra to reveal at Fan Expo Canada. In 2017, it was the Marvel Legends Sasquatch Build-A-Figure. And in 2018, Hasbro debuted Wendigo and Guardian. But this year, Hasbro wasn't stopping at premiering just one or two figures–they dropped the curtain on an entire six-figure team set: the Amazon Exclusive Marvel Legends Alpha Flight figures box set is now up for order! If you've been waiting for NorthStar and Aurora, dreaming of Snowbird or trying to save up for a Puck BAF, this is the set for you!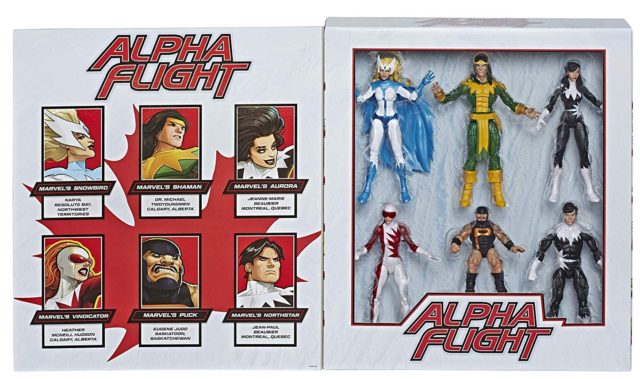 As I was taking the review photos for the Marvel Legends X-Force Series Guardian figure that I'll be posting in the next few days, I was not at all confident that we'd be seeing the remainder of the Alpha Flight team released to go along with Guardian anytime soon–if ever.
But my cynicism was unwarranted and Hasbro clearly had other ideas–because at Fan Expo Canada today, they announced a completely unexpected six-figure box set that fills in all of the most essential members remaining from the Alpha Flight lineup!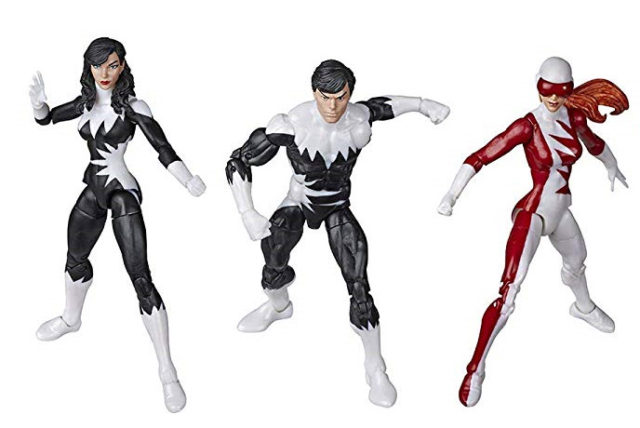 In one fell swoop, we'll be getting five new characters and one reissue of an extremely sought-after and expensive Build-A-Figure from a half decade ago! The Amazon Exclusive Alpha Flight Marvel Legends set includes:
Puck Build-A-Figure
Vindicator
Aurora
Northstar
Shaman
Snowbird
This obviously doesn't fill in every member of the team ever–and you'll still have to pick up an X-Force Legends Guardian figure and a ML Sasquatch BAF off the aftermarket–but at least the core team can now be completed for a relatively inexpensive price.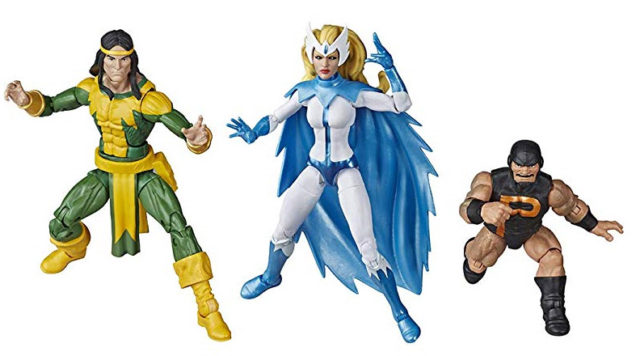 Yowza!! What a crazy surprise treat this is! I well and truly never believed that we would see characters like Shaman ever released again after the Bowen Designs mini-bust a decade ago. Congratulations are in order for all of the big fans of Canada's premiere super team who never lost hope that these characters would be captured in 6″ super-articulated form!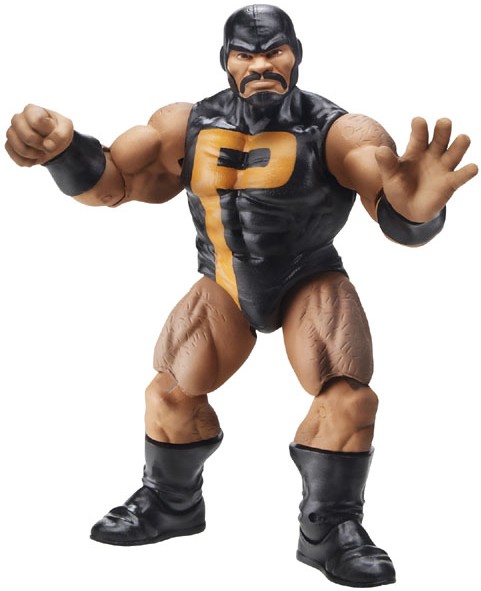 It's especially gratifying to see the re-release of the Build-A-Figure Puck figure from the 2013 Wolverine Legends series that came out years ago, as that Marvel Legends Puck BAF alone had been selling for $100-$200 on the aftermarket up until today–basically, the full cost of this $109.99 box set and then some! My heart goes out to those who paid the big bucks for this little guy just recently, though!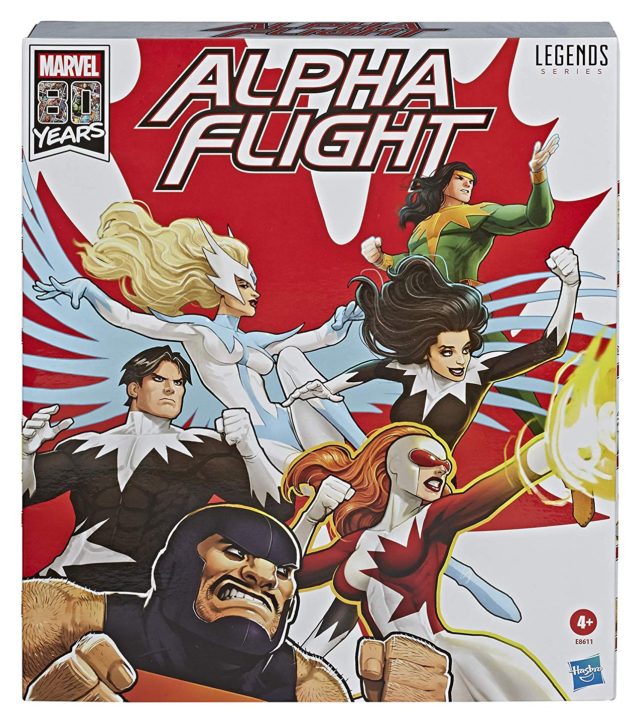 It's worth noting that you should all choose the "Ship in Amazon Packaging" checkbox at checkout to make sure that Amazon actually ships this exclusive set inside of a real shipping box and doesn't just slap a label on the collector's box itself and send it through the mail. A gorgeous packaging job like this one deserves better than being ruined going through the postal system unprotected!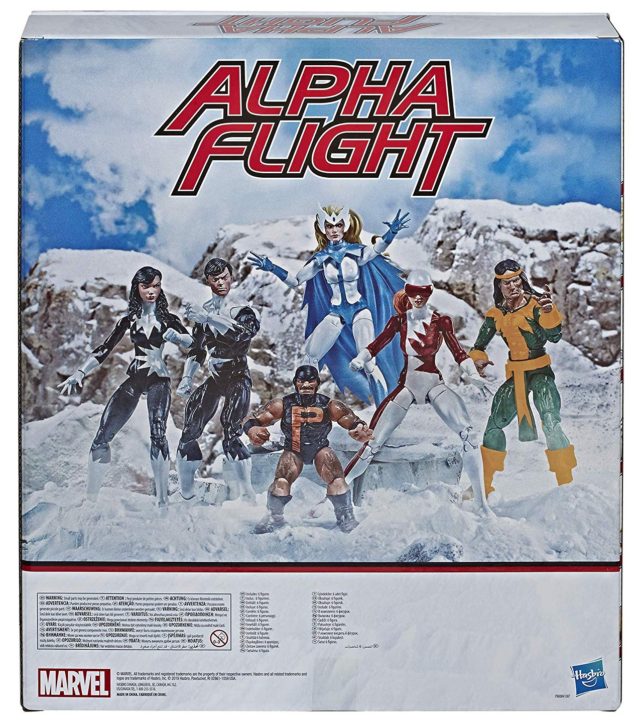 The Amazon Exclusive Marvel Legends Alpha Flight Box Set is now up for order, and is scheduled to be released in December 2019. With a surprise release of a niche team like this, I truly have no idea what kind of quantities this six pack is going to be made in, but I've reserved my set already regardless, and I'd recommend anyone who knows for certain that this roster is a must for their collection to do the same.
Did your jaw drop when you saw this set announced today, Marvel collectors? Are you set for this lineup once this box set arrives, or is there still room in your heart and home for an expansion to the team with characters like Marina and Box?
The post Exclusive Marvel Legends ALPHA FLIGHT Set Revealed & Up for Order! appeared first on Marvel Toy News.