Cryptozoic Entertainment and Warner Bros. Consumer Products, on behalf of DC, today announced the release of the Catwoman Movie Collectible.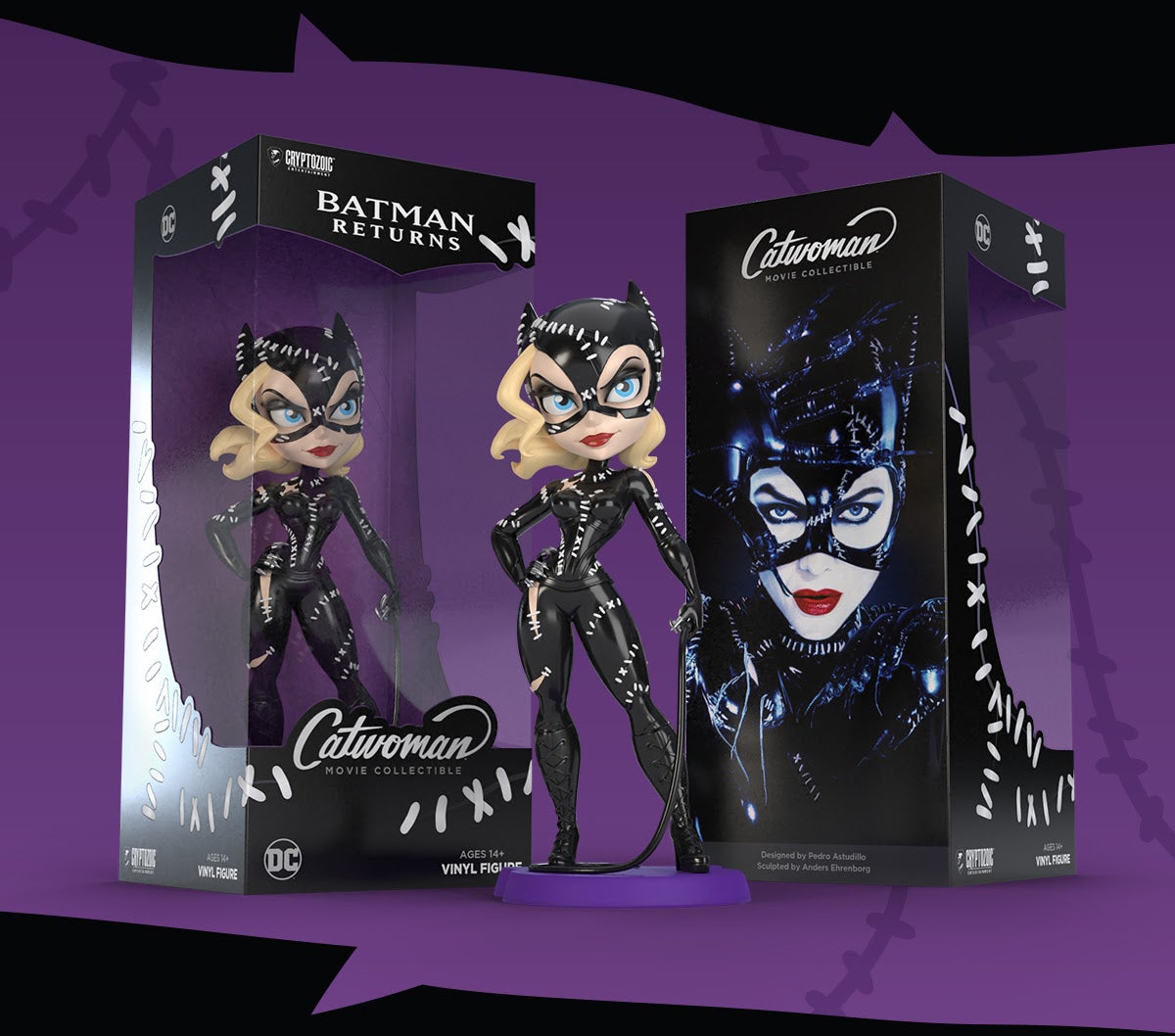 The version of Catwoman in Batman Returns has captivated audiences for over 25 years. This 7.5-inch vinyl figure captures all the personality and details, including her iconic whip, that has made the femme fatale so unforgettable. Designed by Pedro Astudillo and sculpted by Anders Ehrenborg, it comes packaged inside a display-worthy window box. The Catwoman Movie Collectible will be priced at $29.99. Orders go live at cryptozoic.com March 26th.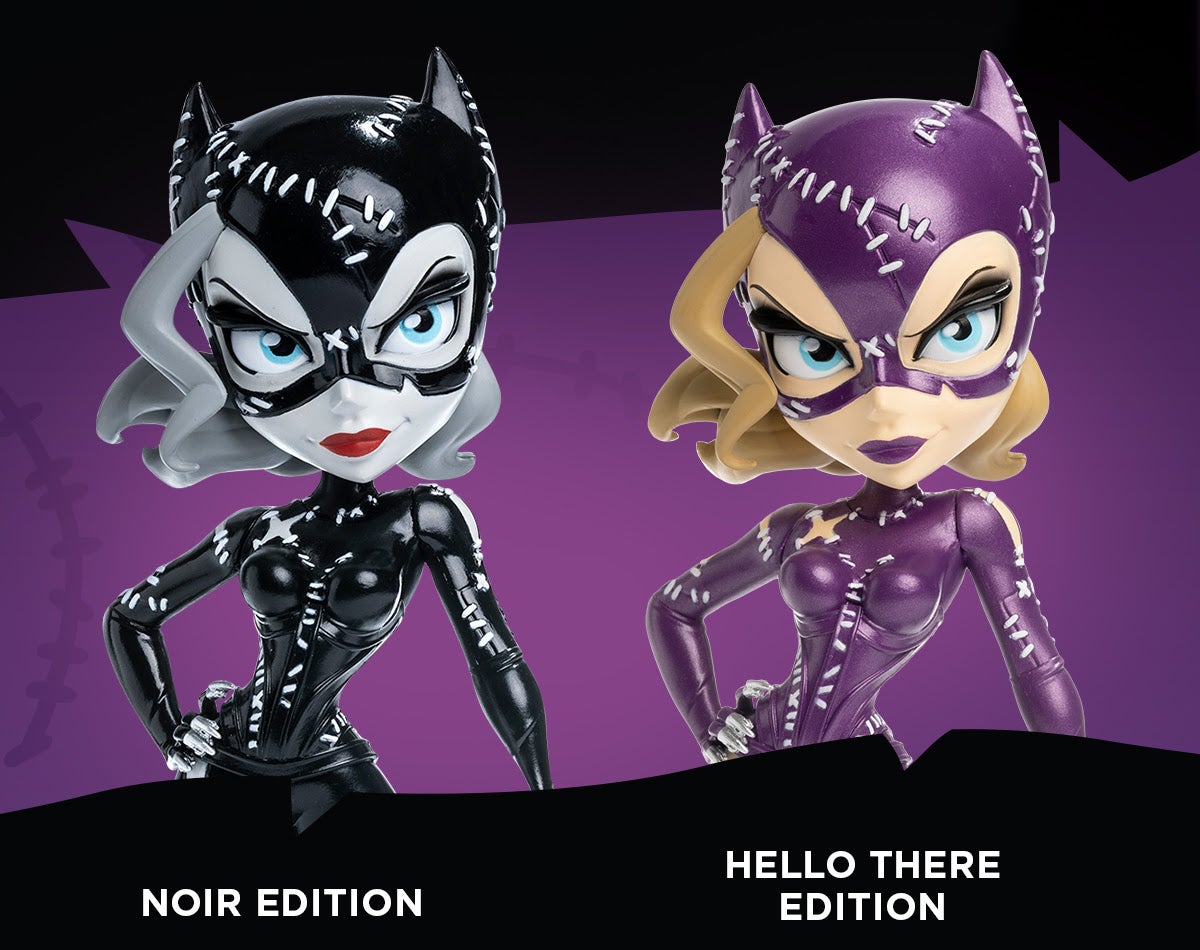 Cryptozoic will also be releasing the Catwoman Movie Collectible Noir Edition and the Catwoman Movie Collectible Hello There Edition, both limited variants of the figure. The Noir Edition sports a stylish gray color scheme with selected colorful highlights, inspired by the timeless look of film noir. The Hello There Edition pays homage to both Selina Kyle's "Hello There" sign in her apartment in the film as well as other portrayals of Catwoman in a purple suit. The Noir Edition will be available for $29.99. The Hello There Edition is limited to 750 figures and will be available for $34.99. Release dates for these two variants are to be announced.
---