Premium Collectibles Studio presents the "Macho Man" Randy Savage 1:4 Scale Statue. Pre-orders are now open at collectpcs.com, the statue priced at $650. Macho Man ships June – August 2022!
The "Macho Man" Randy Savage Statue measures 25-inches tall from the bottom of the base to the tip of his raised finger. His circular black podium base measures 10" wide and features the "Macho Man" moniker and signature shades that create his logo.
The "Macho Man" Randy Savage Statue is fully sculpted to capture the muscular physique of this iconic WWE Superstar as well as his signature style inside the ring. His portrait features his trademark shades and an orange bandana with purple "MACHO MAN" RANDY SAVAGE script as well as sculpted hair and a beard. Savage also has white wraps on his fingers and hands, orange starred trunks, yellow kneepads, and yellow starred boots.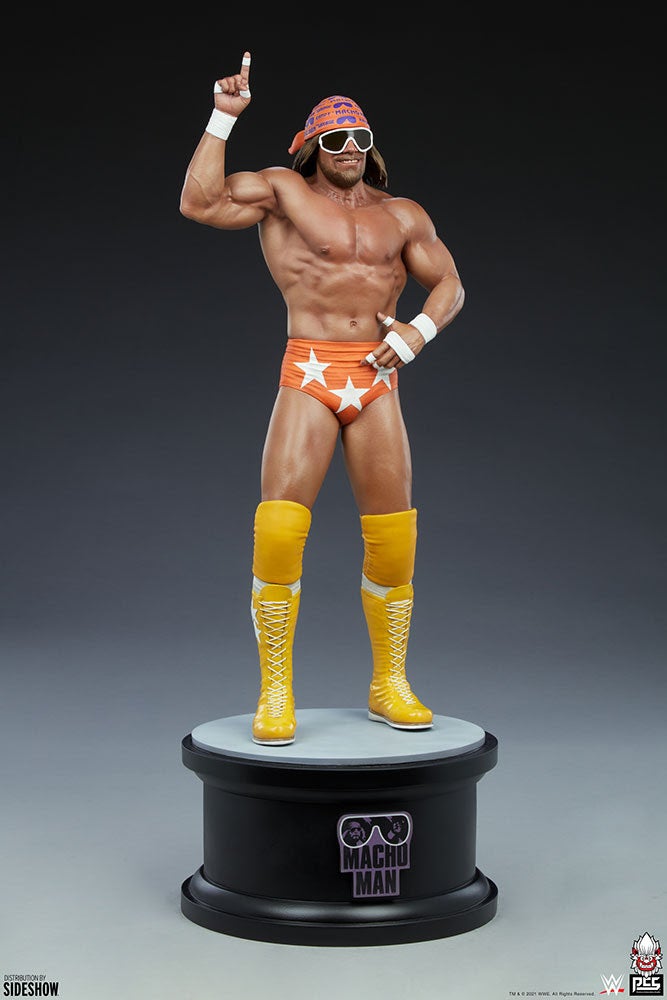 ---