The 2020 holiday shopping season is in full swing now. Panic is setting in for some people as they contemplate on what to buy for their nerd-loving friends and family. Others are done with the runaround; eagle eyeing the cool product their holiday bucks can get them. To help both camps, we've compiled this handy BigBadToyStore 2020 Holiday Wish List. Shop on holiday soldier…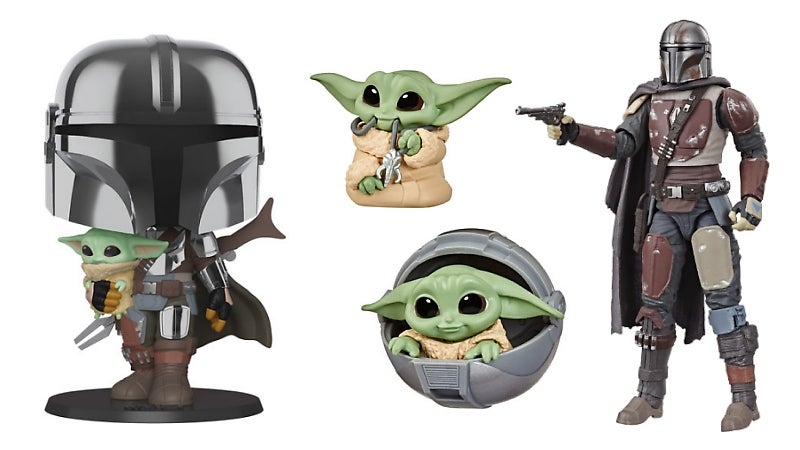 Star Wars: The Mandalorian Toys and Collectibles

As a life-long Star Wars fan, there was no way I was missing the live action Disney+ series The Mandalorian. I subscribed last year and have been an ardent fan ever since (of the series, not necessarily the service. Can we get those new Marvel shows already?). Anywho, as is the case with anything I love, I NEED a collectible or two to represent it in my collection.
For The Mandalorian, that means at least Mando and Baby Yoda. Easy, right? No. This whole Covid crap put Baby Yoda product – already delayed due to its secrecy last season – waaay behind schedule. Din Jarren figures? Even worse. Those bad boys initially sold out in the blink of an eye. Here's my point: Things are finally getting better just in time for Season 2 (and the holidays) and BigBadToyStore.com has your Mandalorian needs covered. I was finally able to acquire a 6″ Black Series Mando action figure, classic Stormtrooper, AND some adorable Baby Yoda merch on the side. Check out Big Bad's HUGE listing of Mandalorian offerings to secure your Star Wars fandom now.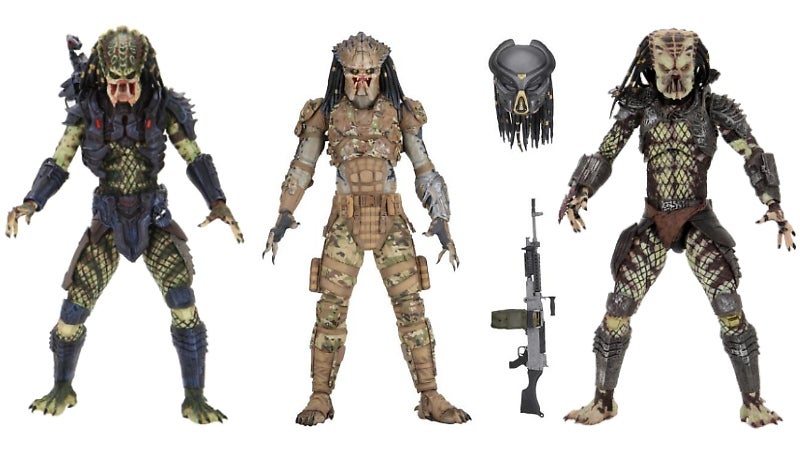 NECA Ultimate Predator Action Figures

Remember years ago when you had to buy an entirely separate 7-inch scale NECA Predator action figure to represent the hunter masked and unmasked on display? Yeah, those days are long gone thanks to NECA's new Ultimates series. These deluxe figures pack everything you could want in an action figure as one sweet value-priced window boxed package. Around $30 gets you not only a newly improved hyper-articulated action figure, but also all the bells and whistles, including multiple head sculpts (yes, masked AND unmasked), interchangeable hands, along with an arsenal of Yautja weapons.
Kick off your Predator collection with a classic figure of the Ultimate Jungle Predator (that's the original 1987 Ah-nold movie monster for all you newbs), and then carry on with wicked collectibles from the newest 2018 Predator movie (Armored Assassin Predator, Ultimate Fugitive Predator Lab Escape, Ultimate Emissary #1 and #2 Concept Figure). Cooler yet, NECA is celebrating the 30th Anniversary of Predator 2 this year with Ultimate figures of the Lost Tribe! Arriving any day now are Ultimate figures of the Armored Lost Predator (read our review HERE) and Scout Predator (review HERE). Lock 'n load!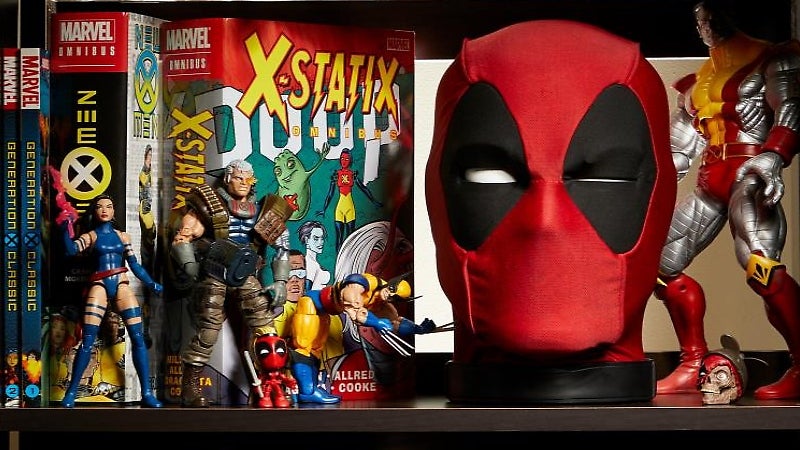 Marvel Toys and Collectibles

Okay, I'm gonna show some bias here: I tend to lean Marvel over DC Comics. While I love both superhero camps, for me it's really all about the winning streak of entertaining Marvel franchises. From the successful cinematic conclusion of Phase Three with Avengers: Endgame to the hit video game Marvel's Spider-Man (and upcoming Miles Morales sequel!). Covid setbacks aside, Marvel has been absolutely crushing it. That said, Marvel collectibles are hot and a must-have on any holiday wish list.
For action figures, Marvel fans have many choices, from DST's Marvel Select, Hasbro's Marvel Legends, to higher-end Bandai S.H.Figuarts, Medicom's MAFEX, Mezco's One:12 Collective, and Deadpool's Premium Interactive Head. You heard that right: a 1:1 scale collectible of the Merc with a Mouth… with a mouth, that you can't see, that actually talks back (over 600 SFX and phrases!). It's weird, unique and all so Marvel. It's also in-stock for that perfect holiday gift.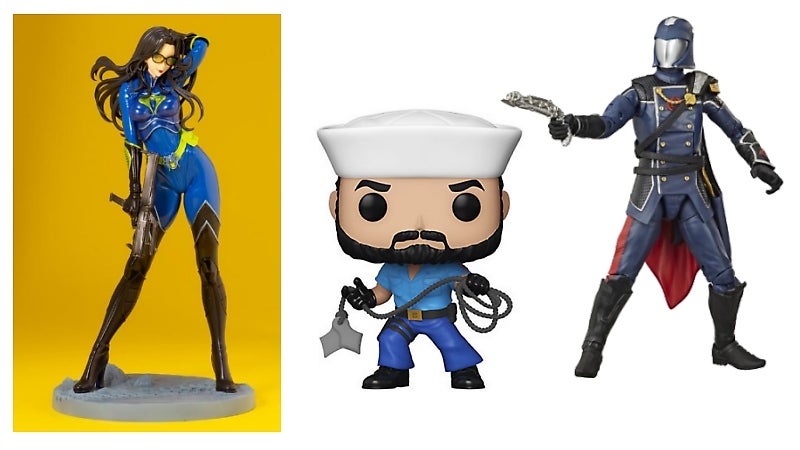 GI Joe Toys and Collectibles

After an unforgivably long absence on the toy scene, Hasbro's claim-to-fame – GI JOE – has finally returned. The writing was on the wall for Joe's comeback with Kotobukiya's stunning reveal of lovely Bishoujo statues years ago (that Baroness, yowser!). The slow drip of new GI Joe Funko Pops was fun, but it wasn't until this year's Toy Fair that the Joe revival got real: the announcement of new 6-inch GI Joe Classifieds Action Figures!
Fan-favorite Snake Eyes launched the new series and has been a hard-to-get figure ever since (he's going on his THIRD pre-order: (lock in NOW if you hope to get one). While Hasbro's bizarre Target GI Joe releases over the Summer irritated fans due to their limited availability, BigBadToyStore.com has been doing their best to keep up on the scene for collectors. Up for pre-order and slated to arrive any day now is Wave 1 (Roadblock, Duke, Snake Eyes, Scarlett and Destro), along with Wave 2 (Cobra Commander, Red Ninja and Gung-Ho). While he won't arrive in time for Christmas, that elusive Target store Cobra Infantry is also up for pre-order. Lock it in now for March delivery. Yo Joe!

---