Hasbro has been revealing a different X-Men related figure through members of the collecting community each weekday for the past week, and now we know why. The cat (or rather, the Wolverine) is out of the bag: a new Amazon Exclusive Marvel Legends Wolverine box set is now up for order! Cyber and a repainted Omega Red join the previously announced Callisto, Mastermind and Shirtless Wolverine–but is this quintet a must-have…?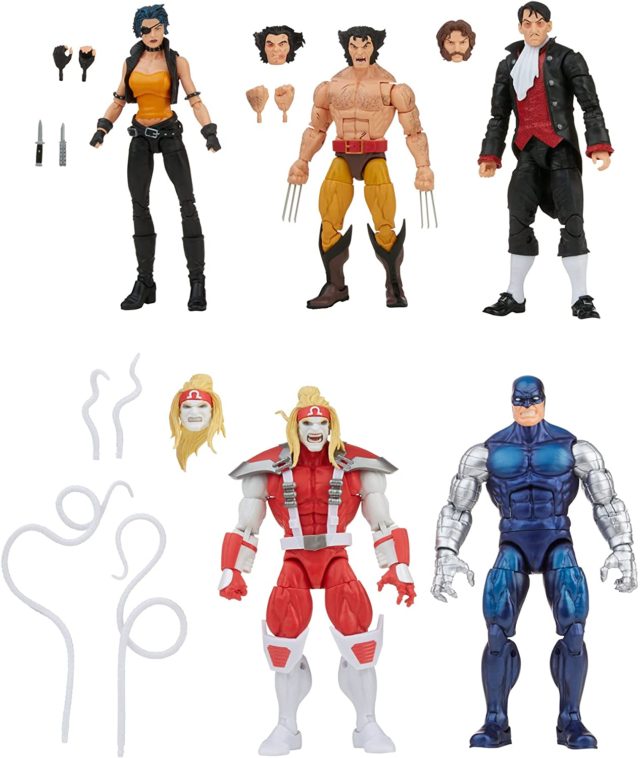 As soon as Hasbro revealed Callisto and Jason Wyngarde (Mastermind) on back-to-back days, I surmised that there must be some box set hijinks going on. Because let's face it–Mastermind is not a character that is ever going to set the pegs ablaze as a single-packed mass retail action figure on store shelves.
When we saw Shirtless Wolverine, I knew he was likely to be the headliner of a box set. And following the reveals of the remaining two figures, we now have confirmation of the Wolverine Legends 5-Pack coming exclusively to Amazon! Read my thoughts on Callisto, Mastermind and bare-chested Wolverine from my post earlier in the week, and then hop back to hear what I think about the last two figures…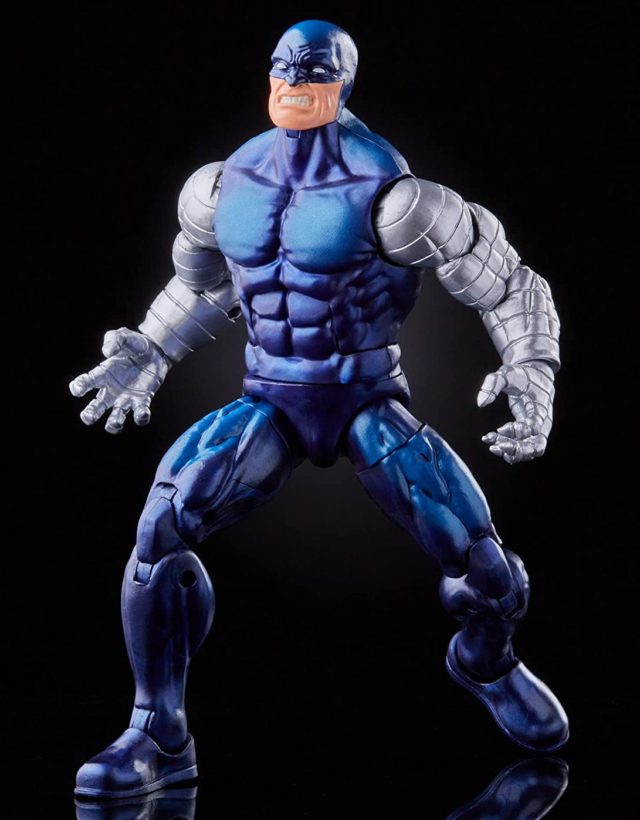 First up, we've got another never-before-done-as-an-action-figure character: Marvel Legends Cyber! I like that Cyber is a Peter David-created 90s X-Men character, but otherwise this is a villain that leaves me rather cold. He's died and been resurrected several times now, but his greatest accomplishment is… being murdered by flesh-eating death beetles so that his adamantium could be used in an experiment to give Wolverine his adamantium skeleton back.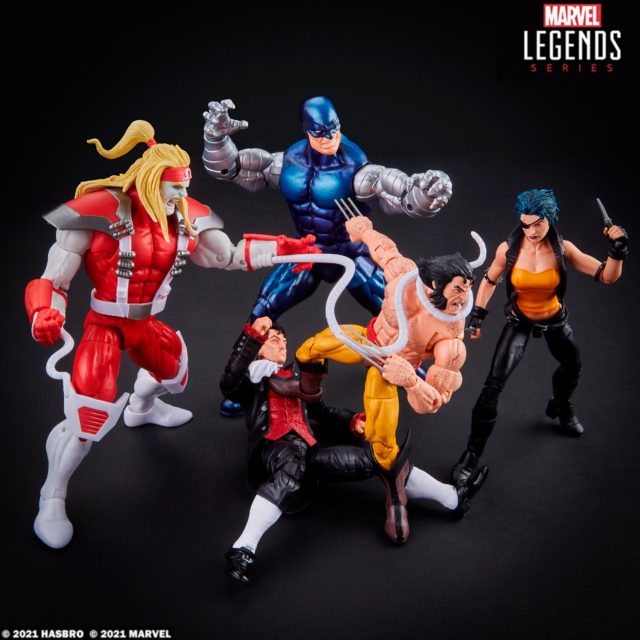 …I guess you had to be there in the 90s to really appreciate that amazing story. Heh. Regardless, I think it's neat that we're getting a super-articulated action figure of Cyber. My heart isn't exactly twitterpated or anything, but he's at least an interesting and fresh face for the 6″ line.
Unfortunately, the last figure in this set is neither of those things…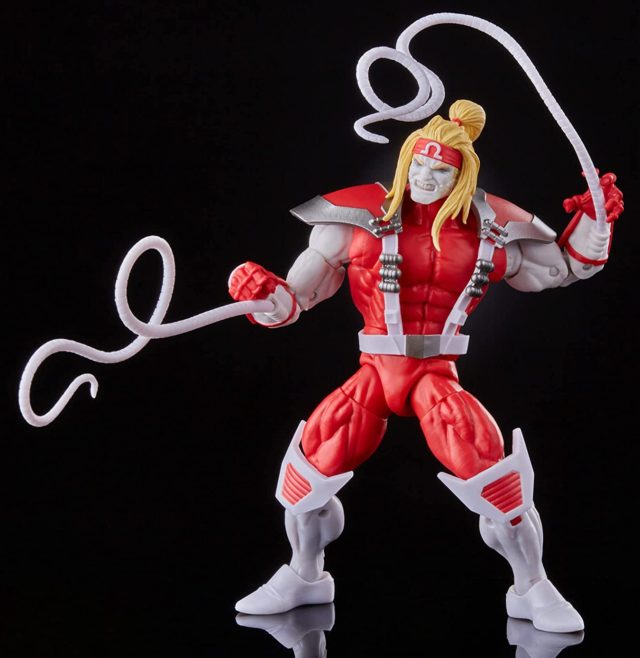 Closing out the Wolverine Marvel Legends box set, it's a repainted Omega Red Legends figure with a new head. We got Marvel Legends Omega Red first in the Sauron wave just two years ago, but that figure quickly became expensive and sought after on the aftermarket, so he's getting a sort-of-reissue here.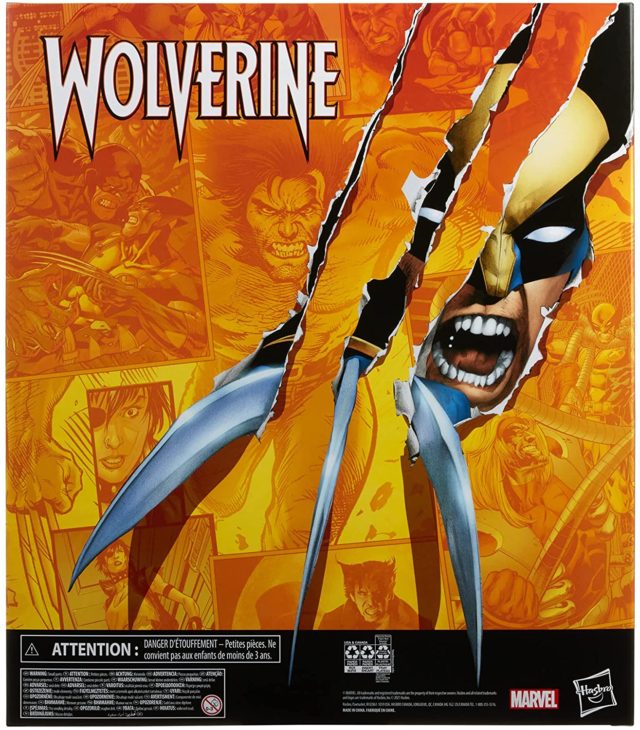 The back of the packaging features Wolverine slicing through the box, and it's… fine. Frankly, I would have preferred that the packaging feature bios on the back for the three characters that aren't exactly household names, but it is cool art (although an unmasked Logan probably would have made more sense, given the contents of this pack).
Omega Red will come with an all-new head sculpt (and the original portrait as well) for this pack, which is nice, but I am not at all a fan of the brighter colors and lack of weathering/wash on the repaint. This set definitely needed some star power besides Logan himself, and I'm glad Omega Red is here for those who still need one, but I am just not hyped about him myself.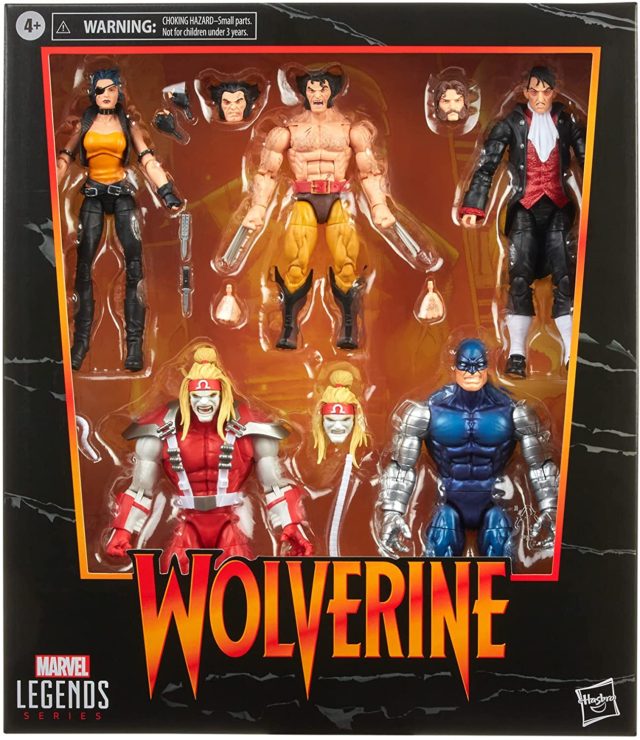 The Wolverine Marvel Legends Amazon Exclusive 5-Pack is now up for order, and is scheduled to be released in December 2021. Last year's Thanos and the Black Order Amazon 5-Pack sold out and became a hot item on the aftermarket, but I am not convinced that this pack is going to be quite as in-demand. Even so, I need that Callisto, so this set is a "buy" for me.
What about you, Marvel collectors? What do you think about this Wolverine-themed box set? Did Hasbro make a good choice with the selection for this 5-Pack, or would you have liked to have seen these characters released in a different format (or not at all)?
The post Amazon Exclusive Marvel Legends Wolverine Box Set Up for Order! Cyber! Omega Red! appeared first on Marvel Toy News.