4D XXRAY is back with the one and only Mr Potato Head!
Do more than just insert eyes and hands into Mr Potato Head. Take the 4D XXRAY Mr Potato Head apart and admire his anatomy, we bet you did not expect him to have skeletons and organs! Offering collectors the ability to assemble and disassemble the bones and organs of your favourite character quickly, its great fun with your art collectible.
The 4D XXRAY series gives you the chance to interact with your collectibles like never before. Mr Potato Head was not harmed in the process of making this piece.
Licensee and manufactured by: Mighty Jaxx International Pte Ltd
Prototype shown, final product may vary.
4D XXRAY Mr Potato Head
by Jason Freeny
Release Timing
Wednesday, 09 Sept
9am (NYC) 9pm (SGP) 2pm (LDN)
Release Details
$139 with Free Shipping via mightyjaxx.com
Product Description: 7.5″ ABS/PVC Art Toy
Some Assembly Required
Pre-Order
Ships Jan 2021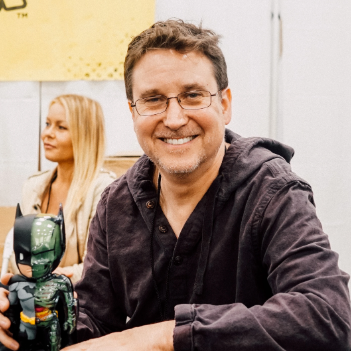 Jason's early success as an artist came with his creations of a series fictional anatomical character schematics and illustrations in 2007 but was most noted when he began creating anatomical toy sculptures shortly after. His sculptural and illustration work has been the basis for several mass produced toys.