It's been nearly a half-decade since Hasbro released their SDCC 2016 Exclusive Sandman (Sand Form) figure and the subsequent Build-A-Figure version, and while both of those were pretty fantastic action figures, they are becoming quite expensive and difficult to hunt down on the aftermarket at this point. But a supervillain as cool and prominent as William Baker will not be denied a spot in newer collectors' homes: a new Retro Spider-Man Marvel Legends Sandman figure is now up for order! Is this 2021 Sandman a worthy addition to the collections of new and old fans alike?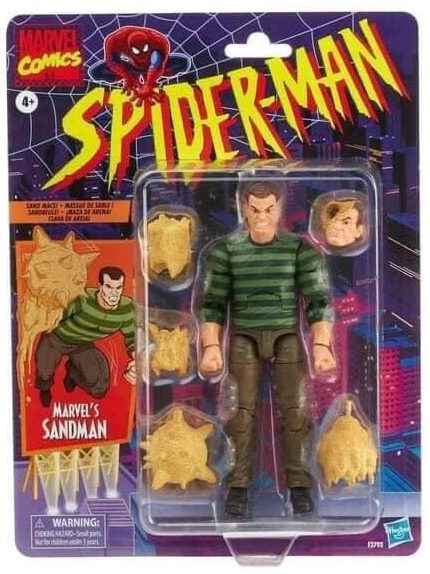 The Spider-Man Retro Marvel Legends series has quickly become one of the most star-studded sub-lines in Marvel Legends history, bringing back must-have characters that were cost-prohibitive on the aftermarket such as Kingpin and Mysterio in value-priced ways that made them accessible to new generations of collectors.
And following up the success of all the previous releases in the ever-expanding lineup, Hasbro is going to the well (or rather, to the beach) one more time with an unexpected new addition to the Spider-Man vintage-packed series: the Sandman!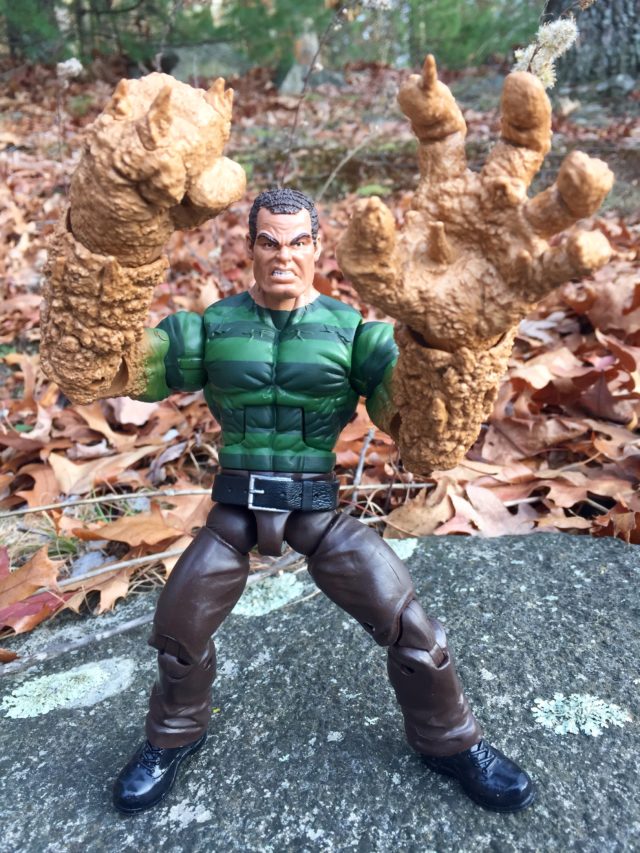 I reviewed the sand-form SDCC Exclusive back in 2016 and the Build-A-Figure version back in 2017, and while I was really pumped about both of them, neither was quite perfect. I didn't like that because he was BAF sized, William Baker was larger than other figures whether he was using his powers or not–and the Sandman Build-A-Figure came with no standard/untransformed arms at all. So there was some room for improvement.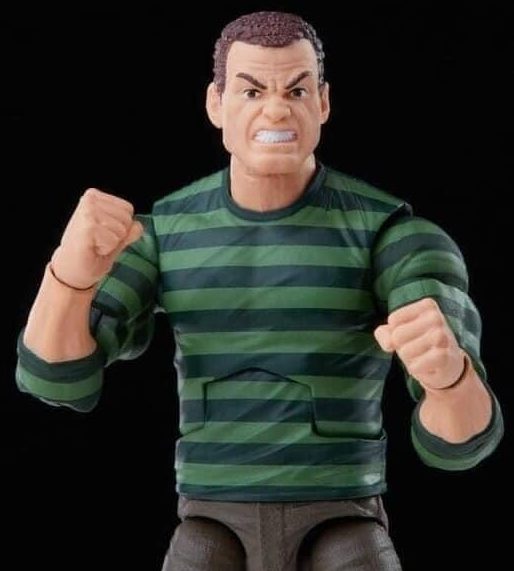 And with this new Retro Sandman Legends figure, Hasbro has made the corrections that I was looking for! If you want normal arms, those are the default! If you want a non-powered William Baker who's at the usual 6″ size? Yup–this is that too!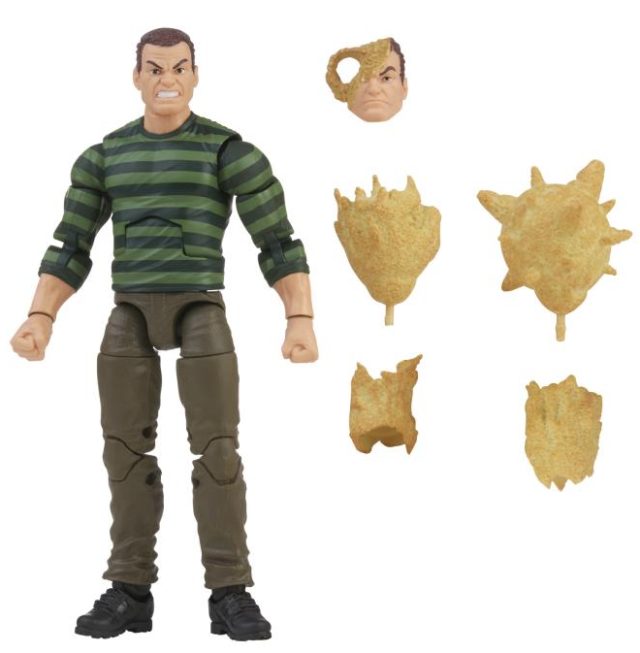 Using the Hydro-Man body as a base, what we have here is a Marvel Legends 2021 Sandman figure that you can mix up with a variety of sand effect hand attachments as you please–and also has two interchangeable heads, including a rad, all-new "blasted" head.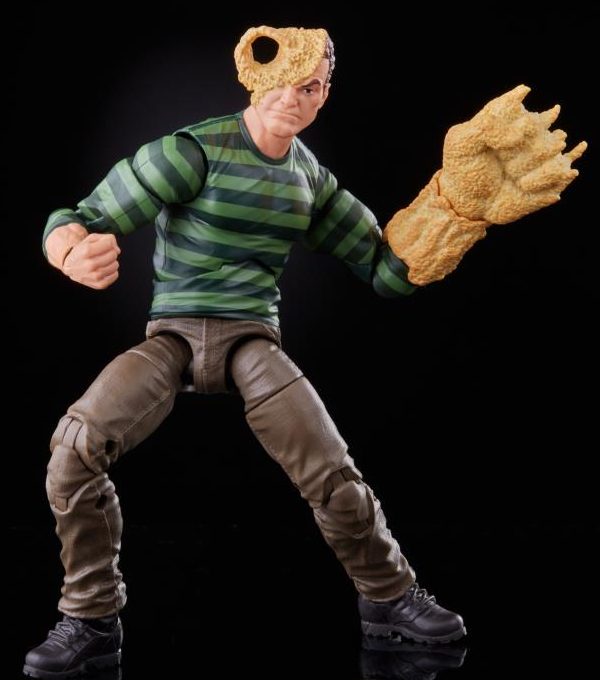 I've heard a few people balk that they don't like that the "gunshot" head that has a hole blasted in it has a neutral-faced expression, but I'm okay with it: we already got an "angry" transformed head in 2017, and I like the fact that Sandman gives no effs about the fact that someone blasted a crater in his head.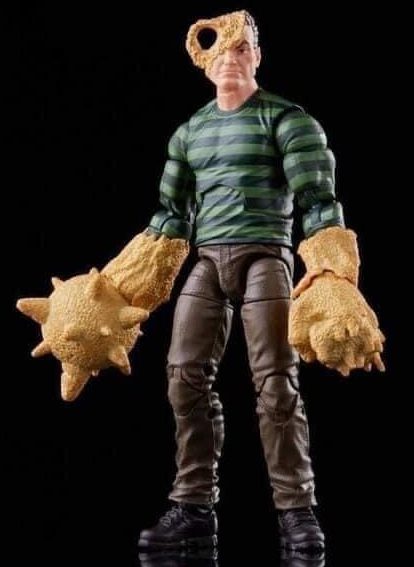 The Marvel Legends Spider-Man Sandman Retro figure is now up for pre-order at the price-point of $22.99 ($24.99 at BBTS). I think that's an acceptable price given the variety of accessories we're getting here, and it also sure as hell beats the aftermarket pricing for the older versions. I like the scale on this figure and the new head a ton, and the new effects hands are also a total blast. I love my original version, but I am adding this one to my own collection as well. Your need for another Sandman if you have an older one may vary.
What do you think of this new, single-packed Sandman Marvel Legends figure? Is this an upgrade, a downgrade, or about the same as prior versions? And who (Rhino? Eh, eh?) would you like to see Hasbro bring back next for the Spider-Man Retro lineup?
The post 2021 Marvel Legends Sandman Figure Up for Order! Spider-Man Retro Series! appeared first on Marvel Toy News.