While the big hype coming out of today's final Marvel Fan First Friday of 2020 is unquestionably pre-orders opening up for the 2021 Marvel Legends X-Men House of X Series, that doesn't mean Hasbro didn't have plenty of other goodness to show off during the stream! In addition to the the full reveal and pre-orders opening up for the amazing new Marvel Legends MODOK figure and an Exclusive Dusty Deadpool movie figure, we also got news on a new classic Ultron, Cannonball (with legs!!), Fallen One Silver Surfer with Mjolnir and more!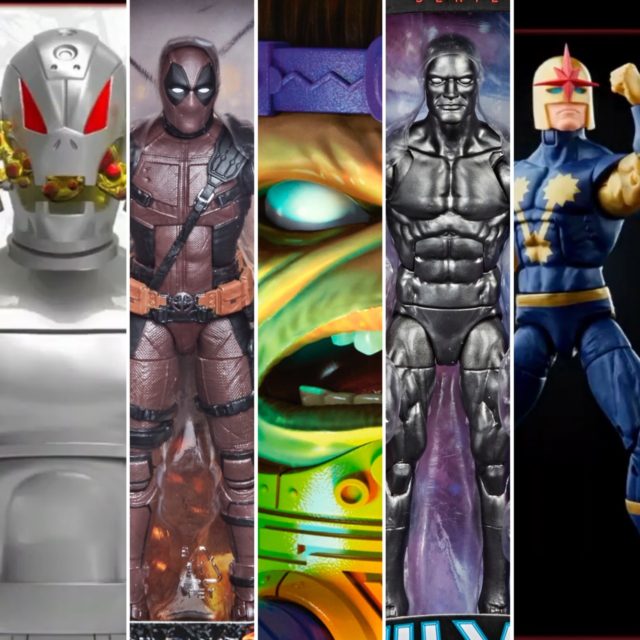 So at the previous Hasbro Marvel team livestream, they dropped a not-exactly-difficult-to-figure-out teaser at the end of the broadcast for what could really only be an all-new MODOK Marvel Legends figure.
Even though Toybiz did their own MODOK Legends Build-A-Figure back in the day, that was around a decade and a half ago now—and there was definitely a bit of room to grow. So when Hasbro debuted their own ML MODOK, while it wasn't precisely a "surprise", I definitely had some curiosity about whether or not Hasbro had managed to up the MODOK ante.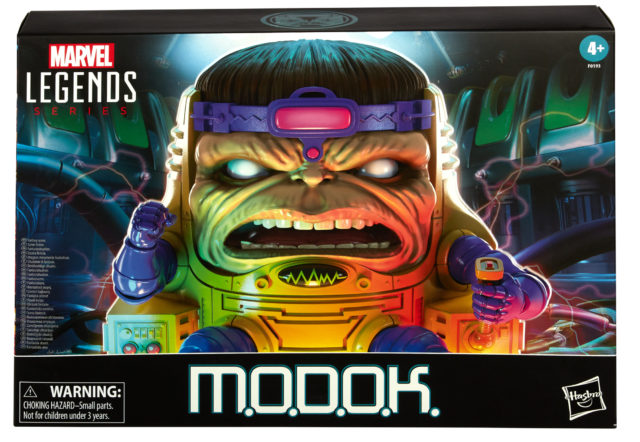 And as it so happened…? Yup—the 2021 Marvel Legends MODOK deluxe figure easily blows the vintage Toybiz version out of the water! At a cost of 50 smackers, he's also a lot cheaper than having to buy a whole wave to build, and unencumbered by limitations of pieces having to fit into single figures' packaging!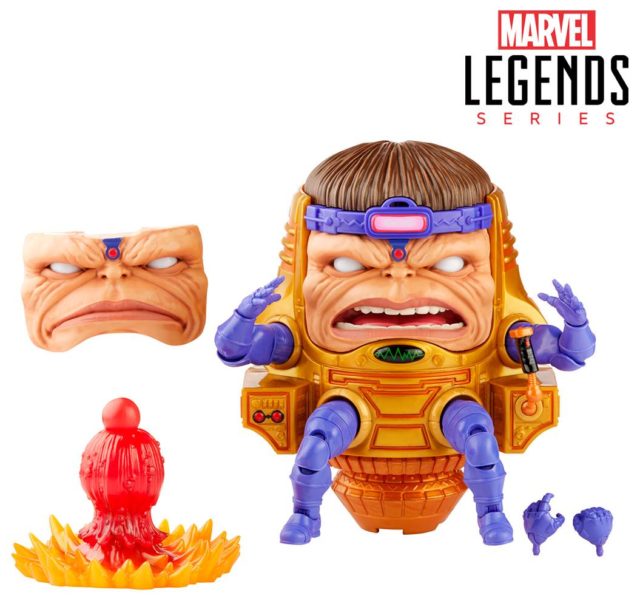 With interchangeable hands, a blast effect for "flying", and two interchangeable face plates with different expressions (the open-mouthed one is the winner, IMO), this 8" MODOK action figure is the last toy of the figure I'll ever need to buy. Outstanding.
The other new figure that went up for order today, I am a bit less enamored about. We should have seen the writing on the wall when Hot Toys had done a "Dusty" Deadpool sixth scale figure as an exclusive a few years back, but now Hasbro has officially announced their own iteration of Burned Deadpool as an Amazon Exclusive!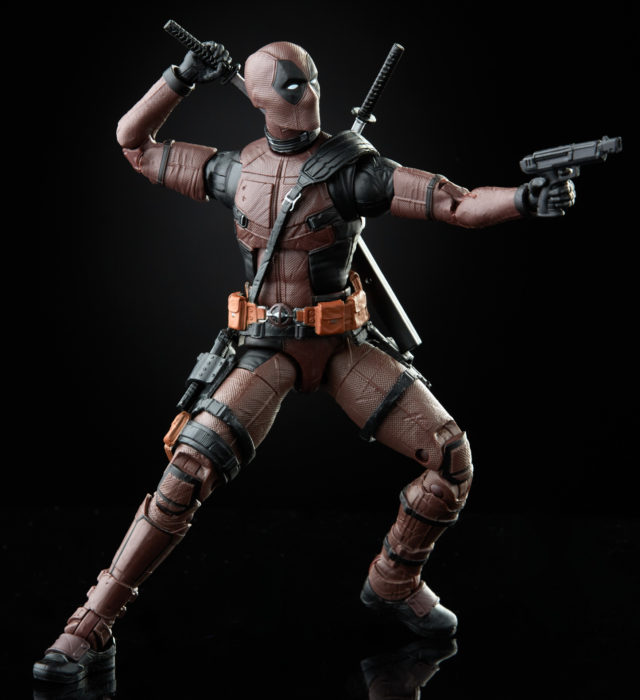 Honestly, I am legit over needing figures from the Deadpool movies at this point (unless that figure is Colossus or Juggernaut), so I'm not exactly on cloud nine regarding this announcement. Even so, it's a cool enough looking figure that can work in a pinch as a stand-in for an "X-Force" Deadpool movie figure. Not gray enough for me and no brick accessory, though, makes this a slight pass for me (and I may still break down and buy it anyway because I am weak).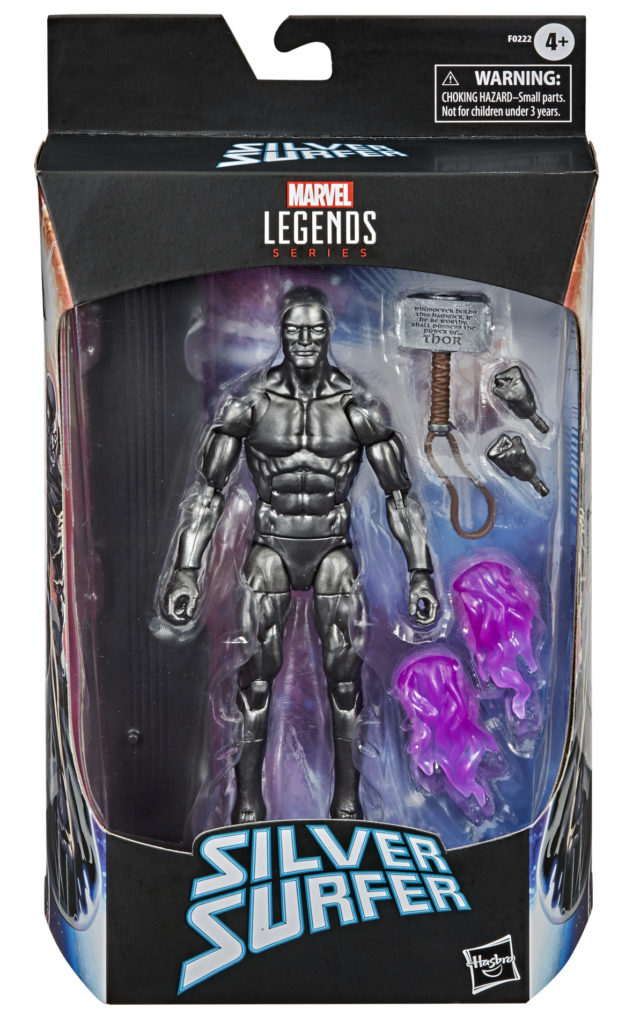 While they weren't available for pre-order today, Hasbro also confirmed the first two 2021 Marvel Legends Walgreens exclusives. The theme for Walgreens next year will be "cosmic" characters, beginning with the previously shown Fallen One Silver Surfer.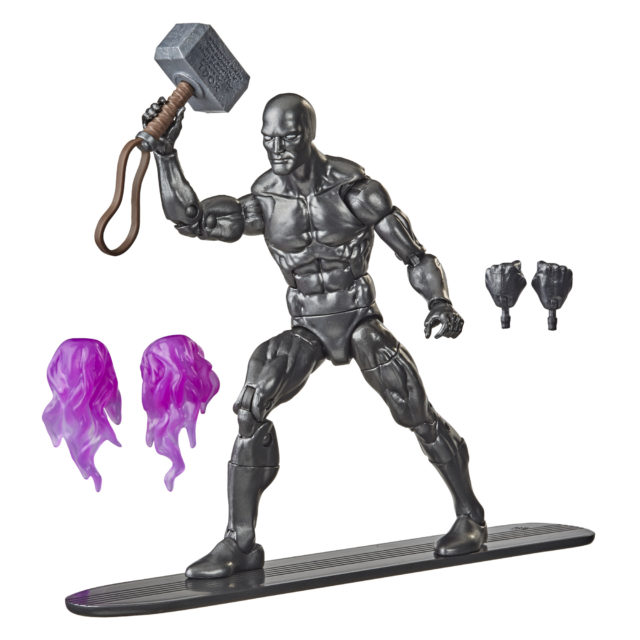 While this iteration of Silver Surfer only appears in relatively few comic books, let's be real here: this is a Mjolnir-wielding gunmetal/black Silver Surfer Marvel Legends figure: it is destined to be hella popular and a super quick sellout. I just wish Hasbro would reissue the regular version of Norrin as well for the many fans who still need one.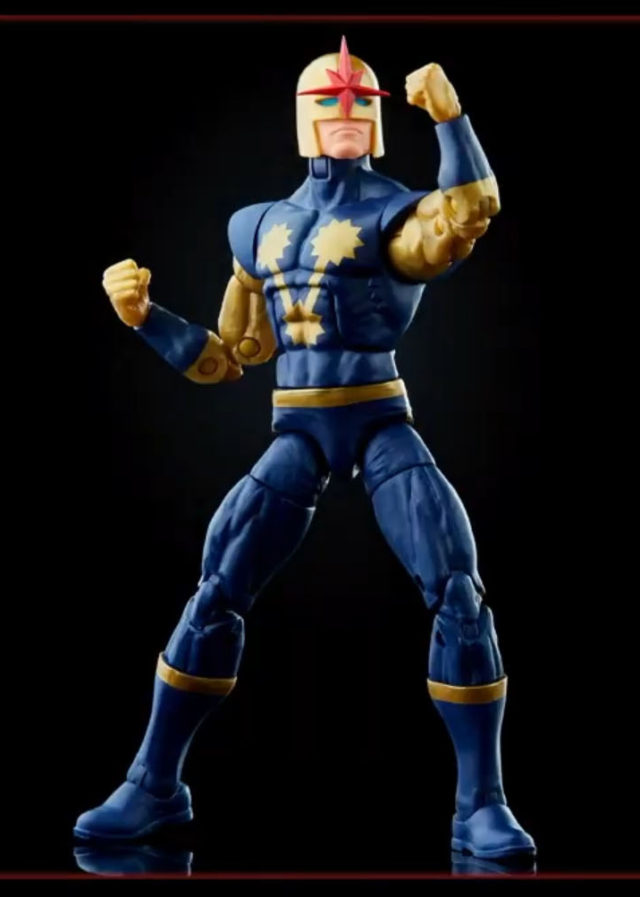 Also debuting as a Walgreens 2021 exclusive is a new classic Nova Rich Rider Marvel Legends figure. With Rage and Night Thrasher easy to get now and Firestar on the way, now is a good time to get an updated ML Nova. Can Speedball be far behind? (If we can get Frog-Man, surely we can get Speedball, right…?)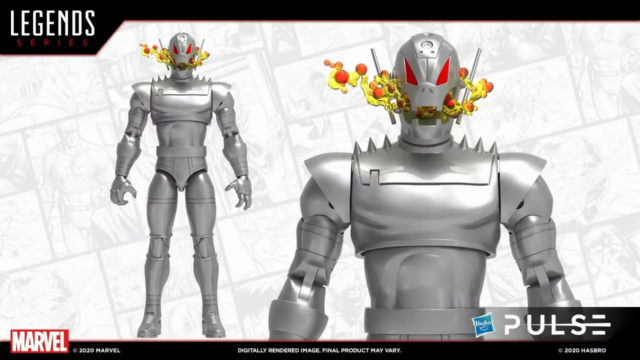 Finally, we got two teases for future 2021 announcements: Cannonball with legs and a classic Ultron with a badass energy effects piece surrounding his mouth. I wasn't expecting the Ultron at all, but I definitely dig its very classic styling.
Meanwhile, the Marvel Legends collecting community cried out for a Cannonball figure with legs (instead of just a blast effect), and Hasbro has (or is about to) answer. Kudos.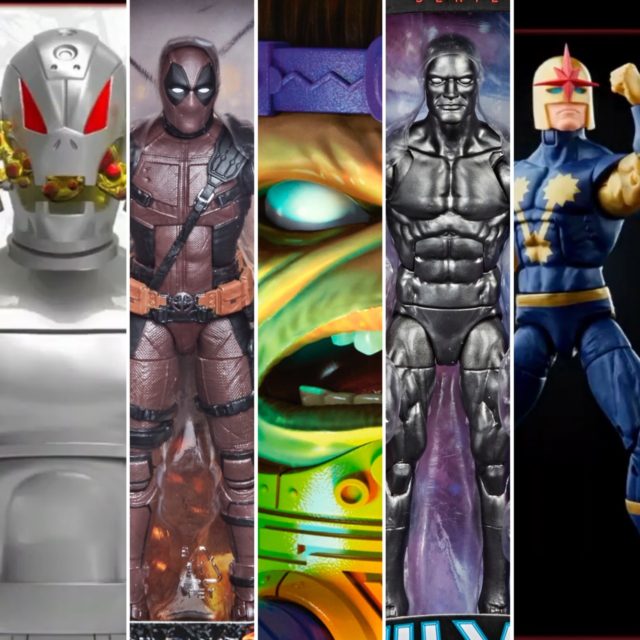 The new Marvel Legends Dusty Deadpool figure is now available exclusively on Amazon, whereas the deluxe MODOK is available via Amazon and specialty retailers like EE. The rest of the new figures aren't available for ordering just yet, but will roll out in 2021.
How did Hasbro do, Marvel collectors? Does their new MODOK blow Toybiz's out of the water, or is there not enough of an upgrade to get you pumped up? And how do you feel about the other new toys that the Hasbro team debuted in the final 2020 Marvel Fan First Friday video?
The post 2021 Marvel Legends MODOK! Dusty Deadpool! Nova! Ultron! & More New Figures! appeared first on Marvel Toy News.