Super7 is proud to announce the debut of the cartoon-inspired G.I. Joe ULTIMATES! action figure collection!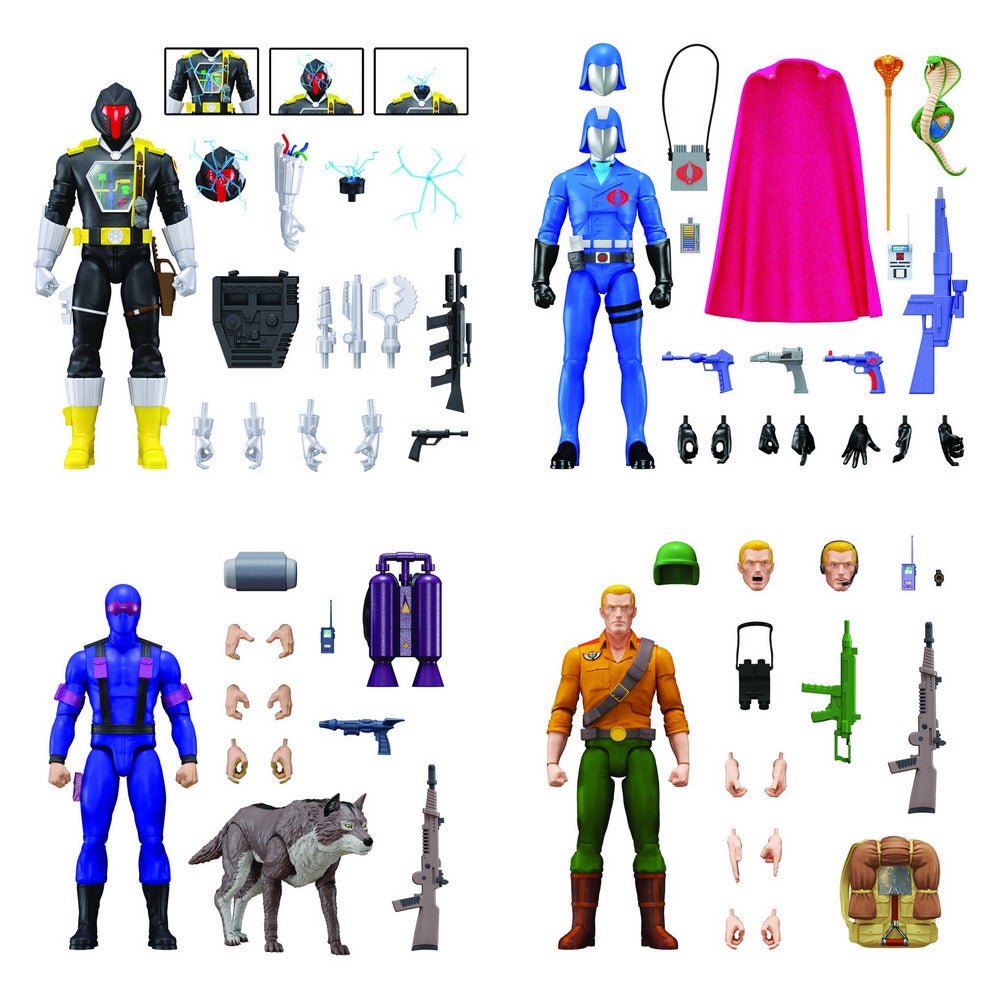 These made-to-order, highly articulated, deluxe 7-inch scale figures highlight some of the most memorable characters from G.I.Joe: A Real American Hero. Duke, Snake Eyes, Cobra Commander, and the Cobra B.A.T. ULTIMATES! figures all come with a variety of interchangeable parts and accessories no G.I. Joe fan or collector will want to be without! Each figure is priced at $55and is available for pre-order now through Super7.com.
Check out the video below with Super7 CEO Brian Flynn for all the details – then you'll know, and knowing is half the battle!
[See image gallery at www.figures.com]
---