Just when fans though it might be curtains as far as new reveals for the Marvel Legends X-Men 20th Anniversary series went, we've got another comic-based multi-pack to add to the lineup! Its existence has been heavily rumored for months now and even mistakenly revealed by major online retailers, but now it's official: the X-Men Marvel Legends Rogue and Pyro two-pack is now up for order! While it's not the Jim Lee Rogue re-release fans have been demanding, I think these figures will be popular nonetheless…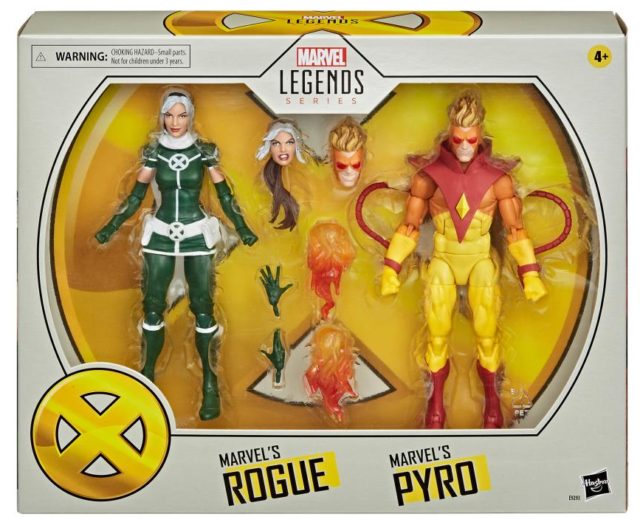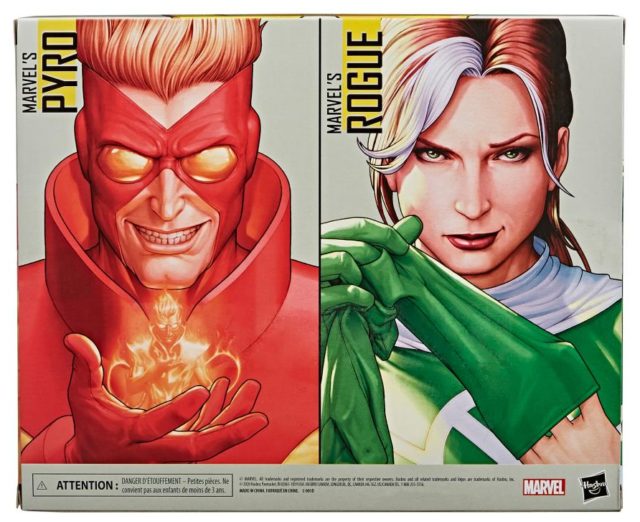 Kudos to Hasbro on the artwork on the back of this new packaging! I loved it on the Nimrod/Fantomex/Psylocke 3-Pack, and I love it here. I'd happily eschew the traditional Marvel Legends box backs if we could get beautiful illustrations like these on the back of all of the comic book based action figures!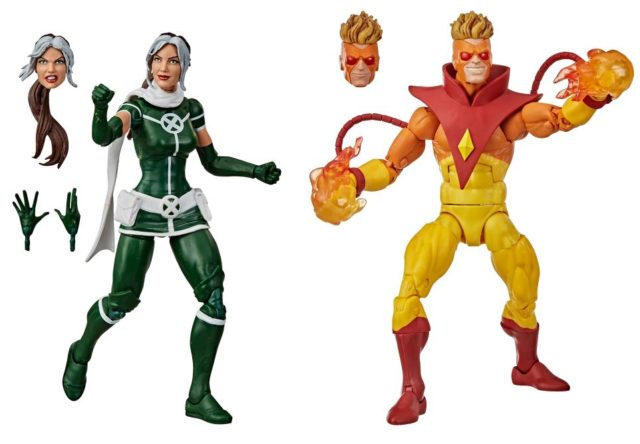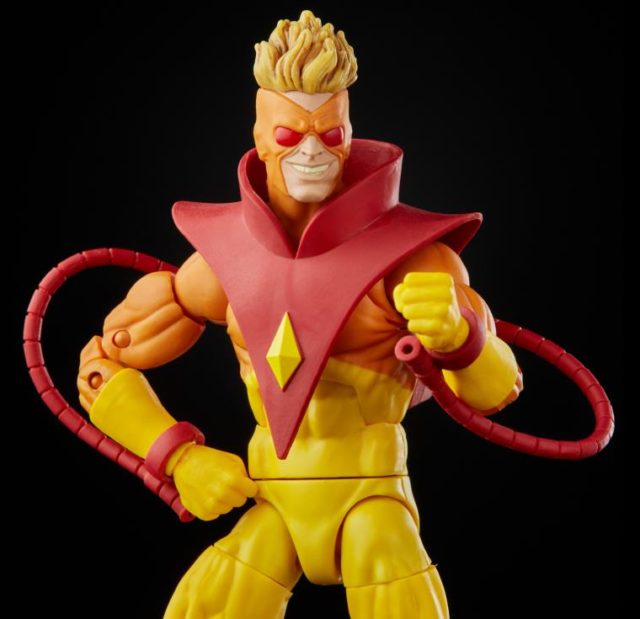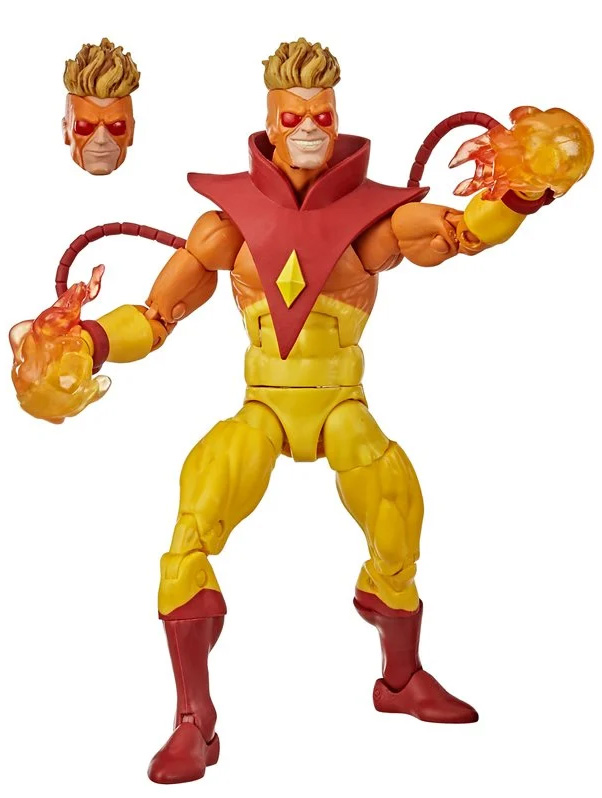 In my eyes, this is a much-needed upgrade to Pyro. While the Toybiz Pyro had nice sculpting and articulation for the time, it came with zero fire effects and had an ugly brown color on the upper torso instead of the fiery orange that many St. John Allerdyce fans prefer.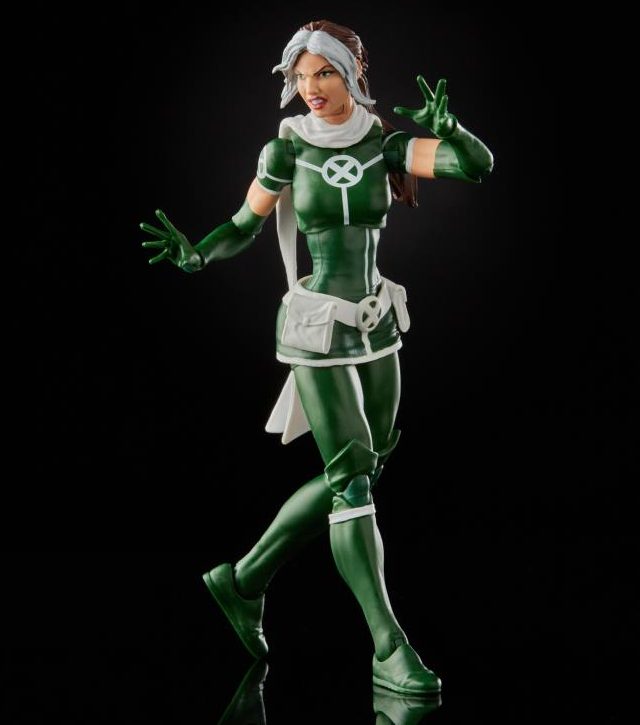 I think it's worth noting that the "glove-removing" hand that the Marvel Hasbro team showed in a recent livestream isn't present here–meaning that there's at least one more Rogue on the way. I would guess that that's an Age of Apocalypse Rogue action figure, rather than another Jim Lee iteration, but who knows when or where we'll see the curtain dropped on that future Southern Belle.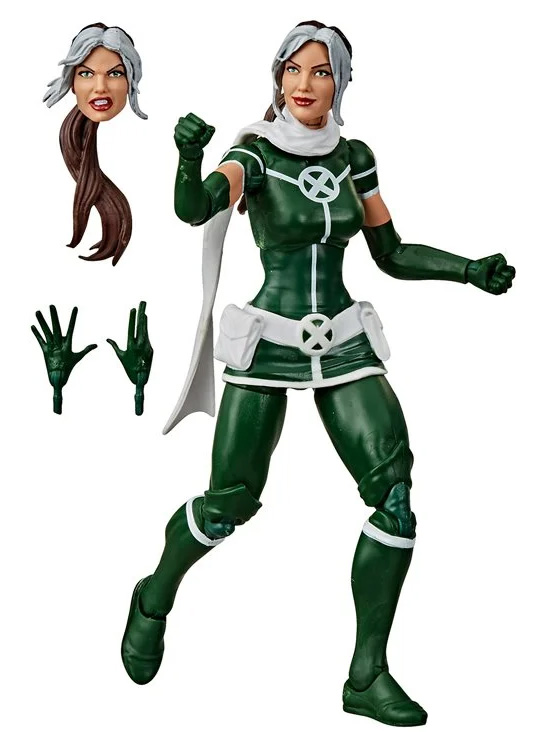 The X-Men Legends Pyro and Rogue figures two-pack is now up for order, and is scheduled to ship out in Q4 2020. I haven't heard any rumors of any additional Hasbro X-Men figures for this year (beyond the likely Hellfire Club Guard army-builder), so unless Hasbro has got some more aces up their sleeves, I think we have now seen all of this year's X-Men Legends figures revealed and solicited for pre-orders.
What do you think of this latest twin pack, X-Men fans? Is this Pyro an improvement over the original one that Toybiz released over a decade ago, or are you satisfied with your vintage version? And those needing a Rogue still–will this version fulfill your collection's needs, or are you still waiting and hoping for a retooled or reissued Jim Lee Rogue Legends figure?
The post X-Men Marvel Legends Rogue & Pyro Figures Two Pack Up for Order! appeared first on Marvel Toy News.