After just announcing and opening pre-orders for the whole 2021 Marvel Legends X-Men Age of Apocalypse Colossus series last week, you might think that Hasbro might take a little X-related break for a bit. But if so, you would think wrong—because Hasbro has been revealing even more upcoming X-Men Legends figures each day since Saturday via the community! We don't know the exact release specifics just yet, but Marvel Legends Callisto, Mastermind and Shirtless Wolverine have all now been officially revealed!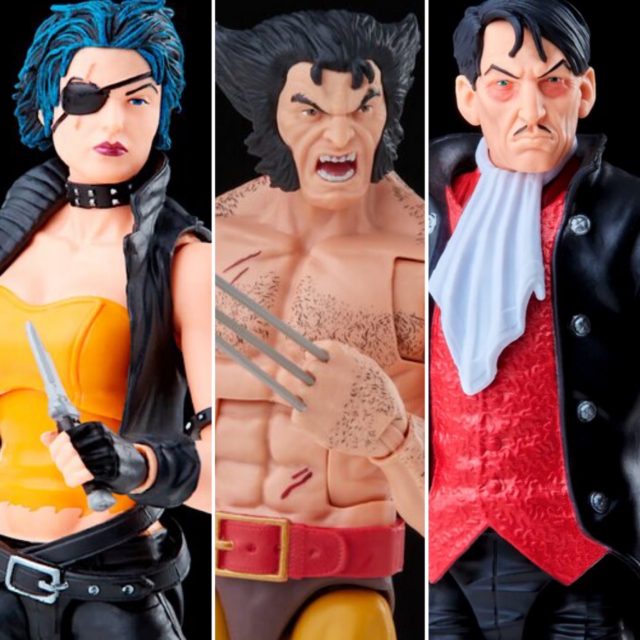 Although Hasbro has completed the iconic Jim Lee X-Men 90s roster now in Marvel Legends form, there's still virtually limitless popular X-team members in a multitude of costumes left for the Hasbro Marvel design team to sink their teeth into.
So when I see figures of mainstream-unknown characters like Callisto and Mastermind getting announced without any specific release info, I am highly suspicious that we have an upcoming box set on our hands—be it as a "Comic Con Exclusive" or otherwise. But regardless of how they're coming, at least we know these characters are now coming. Let's have a look…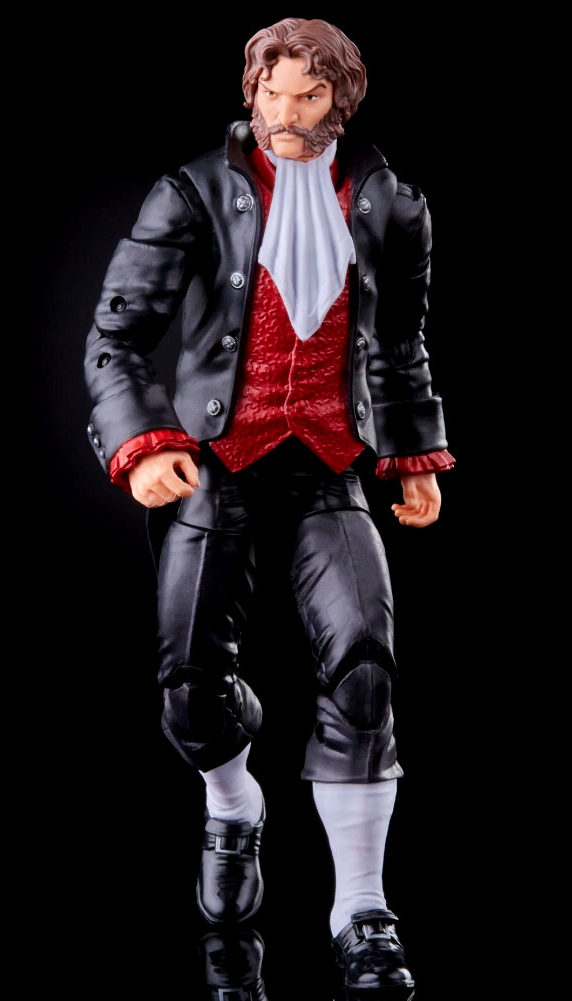 First up, we've got Marvel Legends Mastermind, who was revealed by SuperSorell on YouTube. While Jason Wyngarde is not necessarily a villain that's on the tip of every casual X-Men fan's tongue, Mastermind is actually quite a significant villain, as he served as a founding member of the Brotherhood of Evil Mutants and is also the catalyst for Jean Grey's descent into madness and becoming the Dark Phoenix.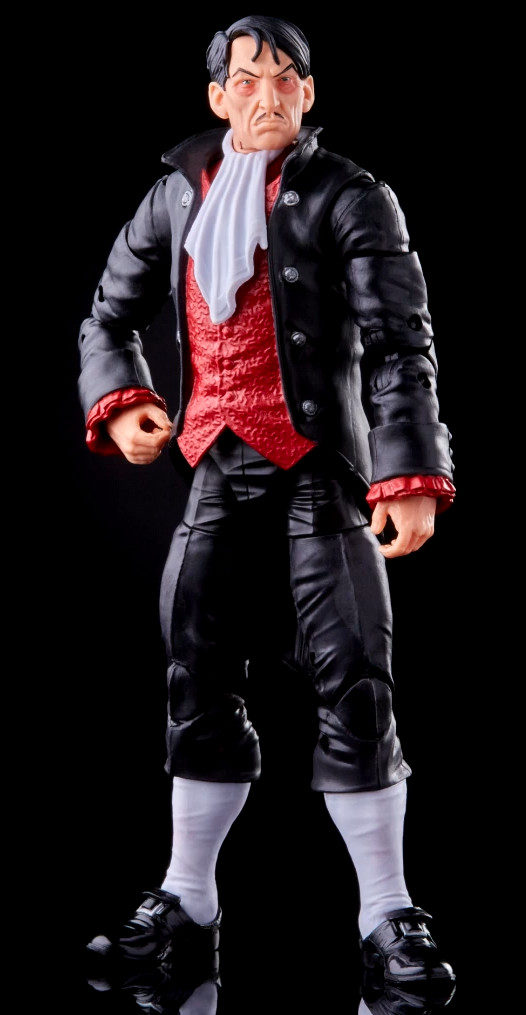 This was a pretty easy figure for Hasbro to crank out due to that new Hellfire Club mold that got used twice over in last year's exclusive Hellfire Club box set, but I really appreciate that Hasbro is giving us Mastermind heads for both his "iconic" look and also his Hellfire Club-era look. This is not a character that's ever going to get the super-articulated action figure treatment ever again, so getting both heads was crucial here.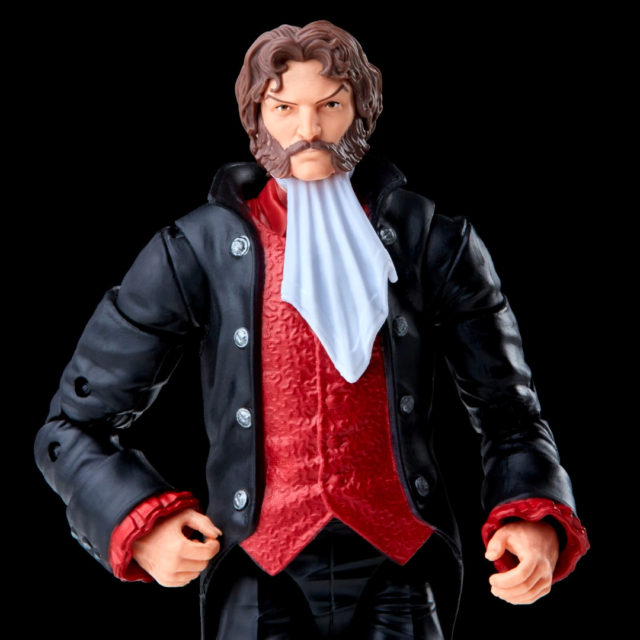 There's not really a ton to say about this figure, as it's the very well-designed Hellfire Club suit mold repainted in black and red, paired with two new heads. It looks quite nice, although I cannot begin to imagine this as a mass market retail figure. I guess we'll see.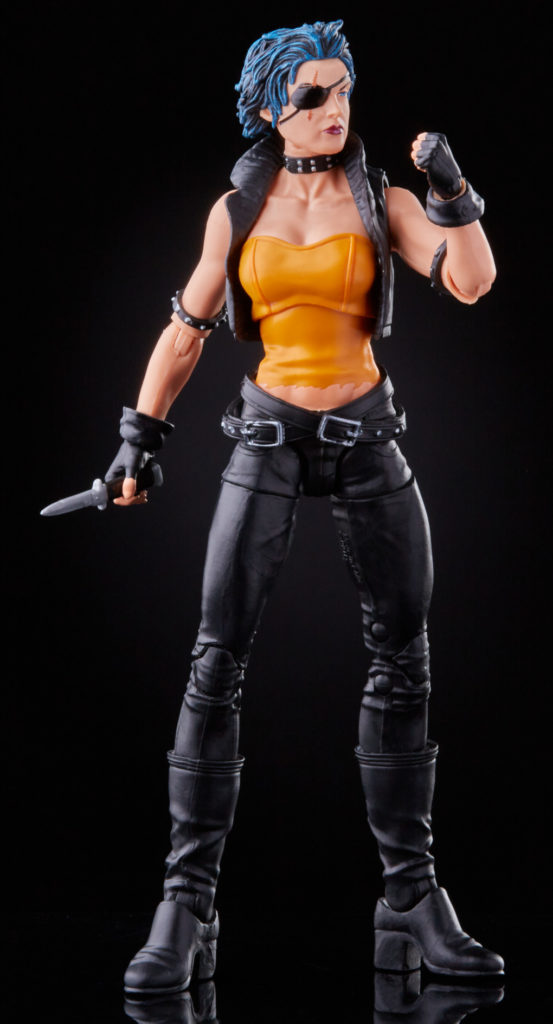 The other first-time-ever figure in this series is Marvel Legends Callisto, the long overdue former leader and most recognizable member (besides perhaps Caliban) of the Morlocks. Callisto was unveiled as a Fwoosh First Look over on The Fwoosh, and you can see some cool unofficial photos of the pre-production sample over there as well.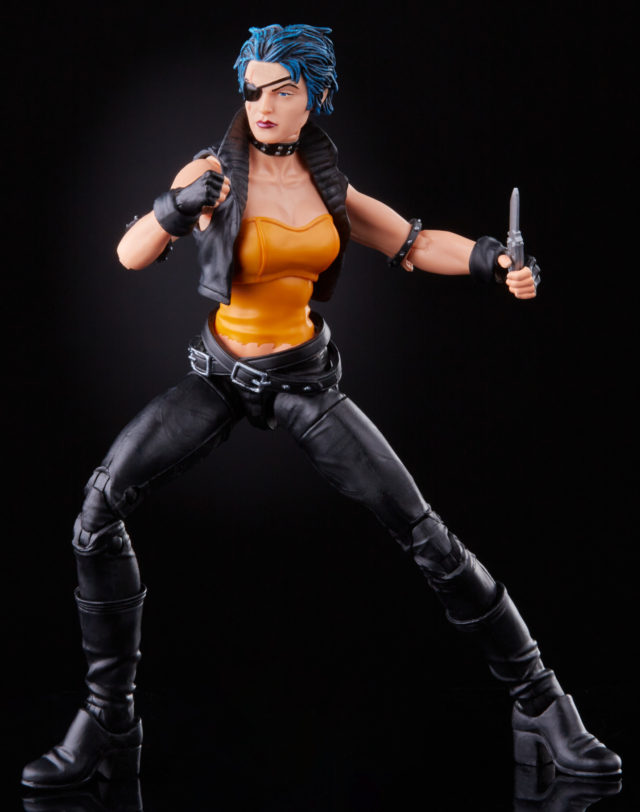 Given how much weight the Mutant Massacre of the Morlocks has been given over the years, it's a bit weird that this is the first time poor Callisto has ever gotten her own action figure. Hasbro didn't have to make a ton of new tooling for this because the parts available really make for a nice Callisto. I'm looking forward to posing her off against Storm.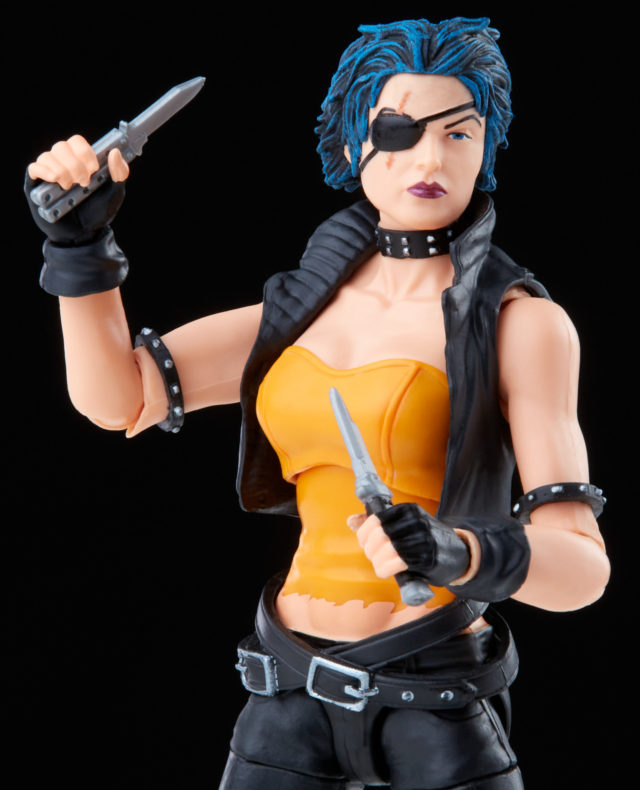 I have always legitimately assumed Callisto had black hair and that the blue was just shading used in the comics and a cartoon, but it turns out Callisto truly is rocking blue hair. Who knew!! The blue hair pops like crazy on this figure. Love it.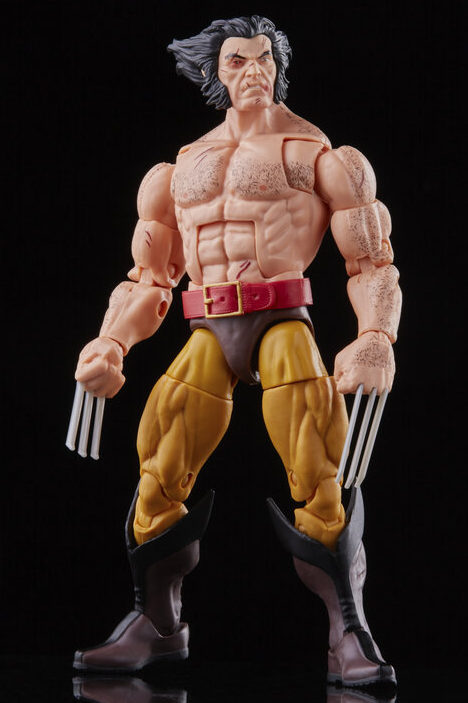 Finally, we've got the official reveal of a figure we saw previewed on one of the Hasbro livestreams a few months back: Shirtless Wolverine! The official photos for this were first shared by Kevin at Toying Around today.
Logan has spent ample time over the years with his shirt off in the various comic book series he's appeared in (which is a crap-ton), so this figure doesn't feel all that weird (whereas a Shirtless Cyclops would definitely feel a mite peculiar).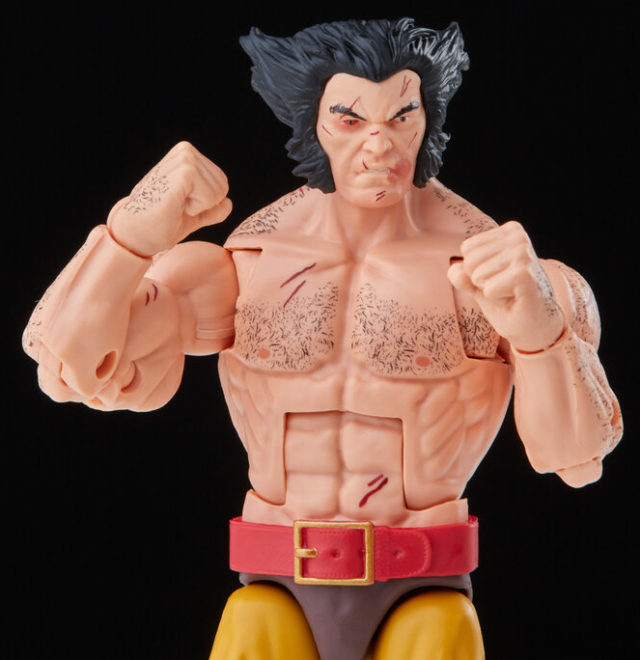 Marvel Legends Shirtless Wolverine comes with two sets of fists (with and without claws), but more importantly he comes with two all-new portraits that are totally rockin'. The angry "yelling" head is cool, but my heart belongs to that beaten-up closed-mouth portrait. While this could probably sell at retail, I see this more as a "headliner" to sell a box set of some sort.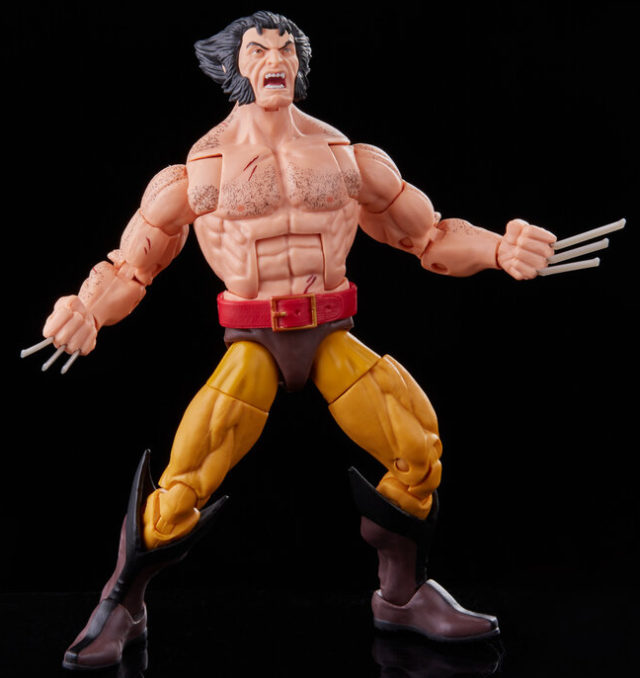 …And that's it for now! I fully expect Hasbro to drop 2 or even 3 more reveals in the next few days via various fan sites to bring this set/wave to a close. Given the classic/retro look and feel of these first three new figures, any predictions on what we may be seeing (or what you would like to be seeing) next, Marvel Collectors?
The post X-Men Marvel Legends Callisto Mastermind & Shirtless Wolverine Figures Revealed! appeared first on Marvel Toy News.