Hasbro has delivered time and time again with their Marvel Fan First Friday livestreams throughout 2020, and for their final one of the year, they've done so once again! After first teasing a House of X series of X-Men Legends way back at NYCC 2019 in October 2019, they slowly revealed the contents of the wave throughout 2020. And now, not only has the full lineup been revealed with the just-announced Tri-Sentinel Build-A-Figure, but the Marvel Legends X-Men House of X Series of figures is now up for order!
Individual Links:
Wolverine ►
Cyclops ►
Jean Grey ►
Magneto ►
Professor X ►
Moira X ►
Omega Sentinel ►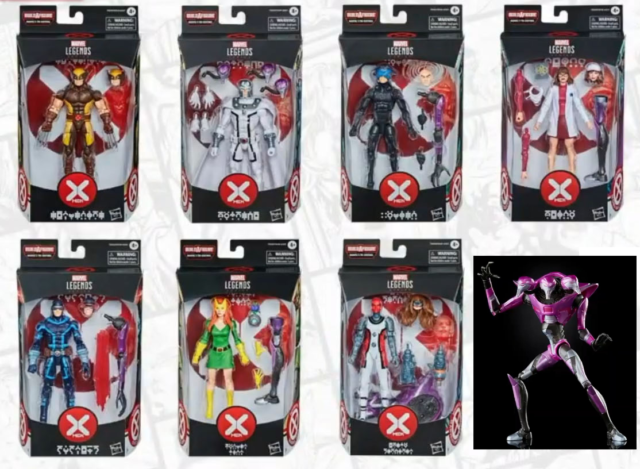 To say that Jonathan Hickman's run on X-Men, beginning with House of X and Powers of X, has revitalized the X-Men and comics in general for me would be a drastic understatement. I own multiple covers of every issue of House of X and Powers and X, multiple copies of the hardcover with different covers, and have bought every issue in the whole line of Dawn of X comic books. So yeah–I am a bit of a fanatic when it comes to Hickman's X-Men.
That means I was on cloud nine when Hasbro teased a potential wave of House of X X-Men Legends figures, and I've gotten more and more enamored throughout the year as we've seen pieces of the wave revealed. And now, the Build-A-Figure has been debuted at last and pre-orders are now open! How'd the series turn out?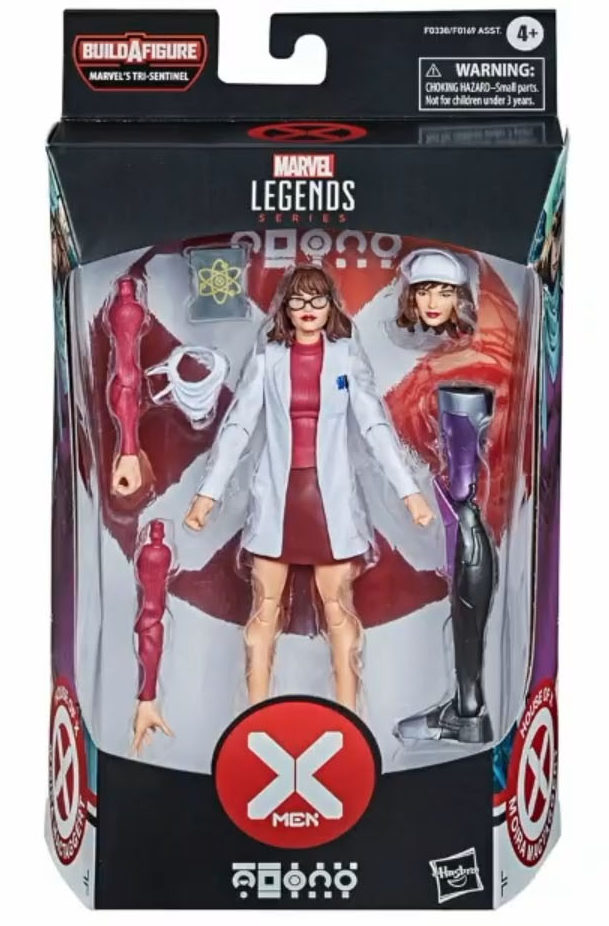 The fact that we are getting an action figure of Moira X (aka Moira MacTaggert) pretty much lights up my heart with joy. Hasbro went all-out for us here, giving us both Moira's costume from "The Most Important Scene in X-Men History" and also a classic "Moira MacTaggert" in scientist lab coat. For die-hard X-Men fans, this is a dream-come-true figure. I just love the crap out of this. Favorite action figure in the series for me, no question.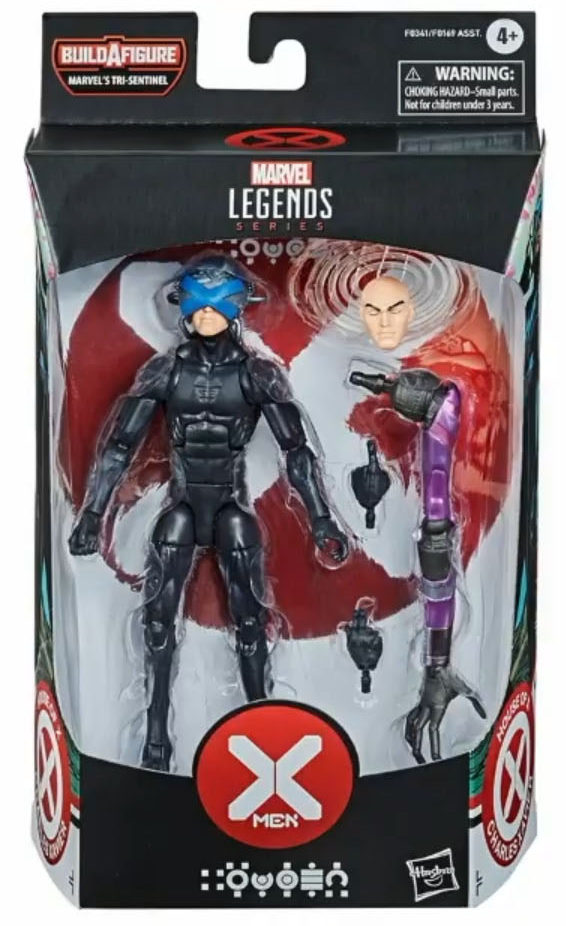 "To me, my X-Men!" The haunting opening pages of House of X #1 feature Cerebro-wearing Professor X, and I've been dying for a Hickman-styled Charles Xavier figure ever since. The psychic effects on the unhelmeted head are awesome, and I appreciate the interchangeable hands. A basic figure, but also a figure that's basically everything I could ask for as far as a HoX Xavier goes.
Moira X's other co-conspirator also makes an appearance here, as we finally get a Magneto in white costume from the Marvel Legends series! I've been asking for this costume for years, and I'm psyched to get it here in this HoX-themed wave. Good stuff.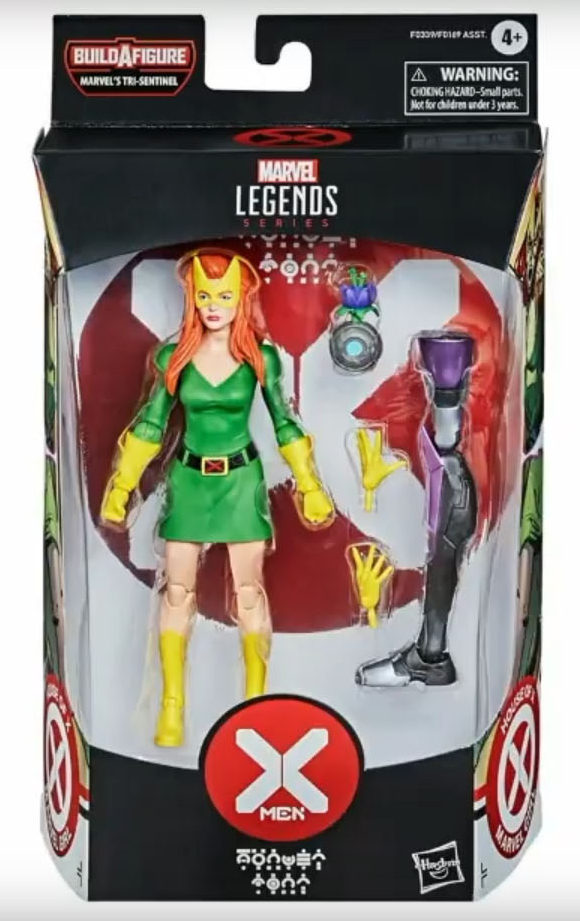 For members of the actual X-Men team, we get perhaps the three most popular X-Men ever, beginning with Marvel Girl (Jean Grey). Hasbro did a vintage costume Jean a few years back in this particular outfit, but I think they've drastically improved her for this modern release. The gesturing hands are appreciated, and I love that we get the Krakoa flower as an accessory. I just wish more figures came with an awesome Krakoa flower!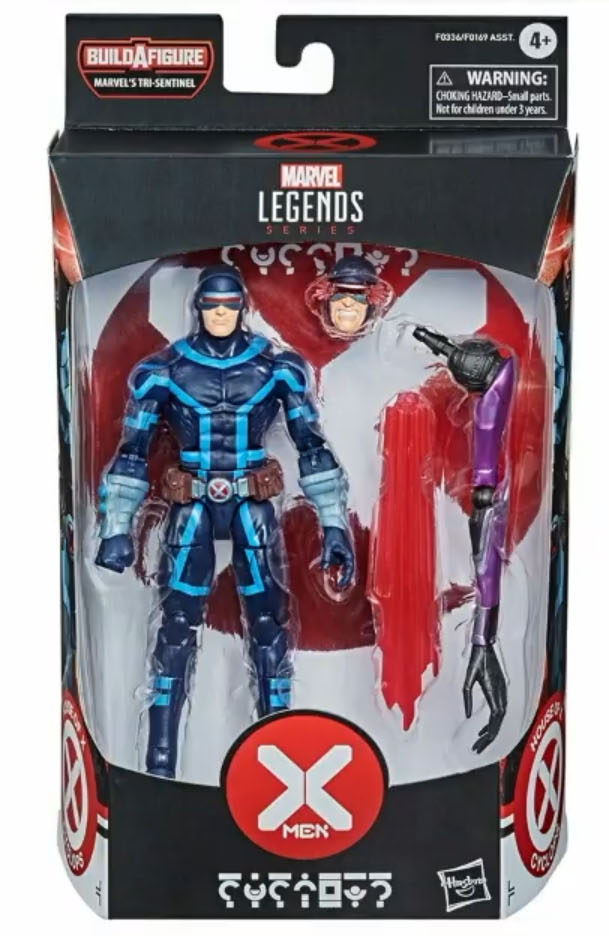 Cyclops makes an appearance in the House of X Legends series as well, along with an angry "about to optic blast" head and optic blast effects attachment piece. I really, really dig this blue costume for Cyke, and as he's a central character in Hickman's X-Men universe, he was really a necessity here.
Completing the threesome (and they are definitely a threesome in these modern comics), we have House of X Marvel Legends Wolverine. He uses the X-Force Wolverine base that I think rocks, and has a cool costume. That's good enough for me.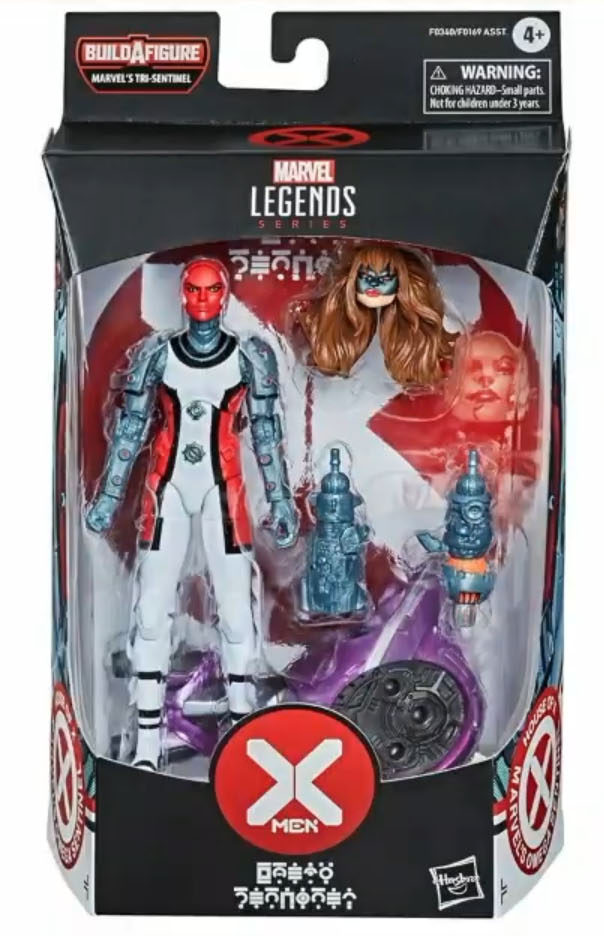 Completing the wave, we have two Powers of X villains: the Omega Sentinel (with interchangeable head) and the newly-revealed Tri-Sentinel BAF. Omega Sentinel didn't make a big impression on me in the comics, but I want her to stick next to my beloved ML Nimrod figure nonetheless. Her interchangeable weapon arms are also cool. Nice choice for a complementary figure.
Unfortunately, the Tri-Sentinel Build-A-Figure is easily the least interesting figure in the whole wave to me. This is a character that does basically nothing and then dies, and while I appreciate his SP//DR-styled spindly design, I'm just not into him. Regardless, I'll be building him since this wave is a must-have for me.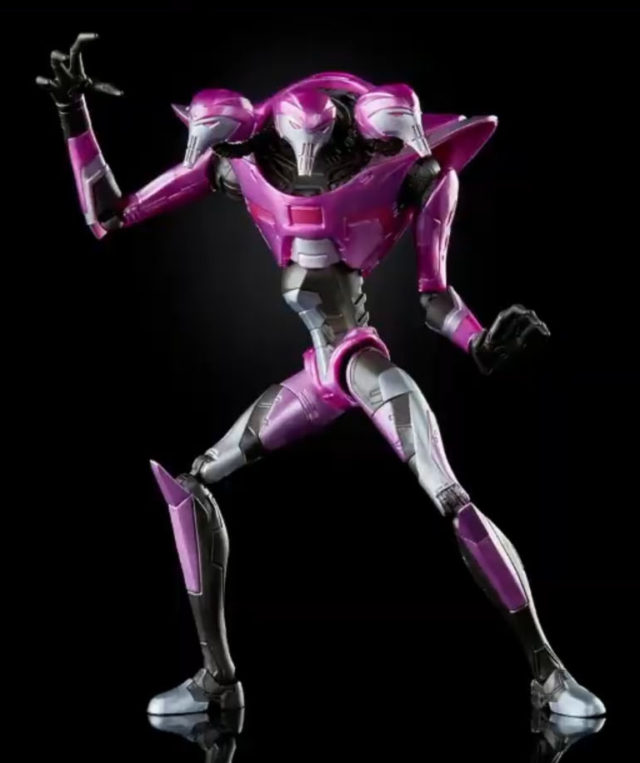 The Marvel Legends House of X X-Men Series is now up for order, and is scheduled to ship out in early 2021. What do you think of this wave, Marvel Legends fans? Is the whole series a must-have for you (like it is for me!), or are you picking and choosing just your favorites (or maybe passing on the series as a whole–sadness!)?
The post X-Men Marvel Legends 2021 House of X Series Figures Up for Order! appeared first on Marvel Toy News.