Weta Workshop announces that they have the license for Zack Snyder's Justice League to produce high-end statues. Their first release captures Superman after his death in an all-black costume.
The 1:4 scale (18.5 inches tall) high-quality polystone statue portrays the most well-known superhero of them all – Superman, in an iconic black suit with the "S" emblazoned on his chest. For dynamic display options, two interchangeable heads with different facial expressions and LED light-up eyes are included. Under Zack's vision and direction, the entire sculpture's concept creation was digitally sculpted by Weta Workshop artist, Mauro Santini. The unique base design features an additional "Zack Snyder's Justice League" plaque for display at collector's preference.
Pre-orders open today at 1:00pm (PDT). The sculpture is limited to just 1000 pieces.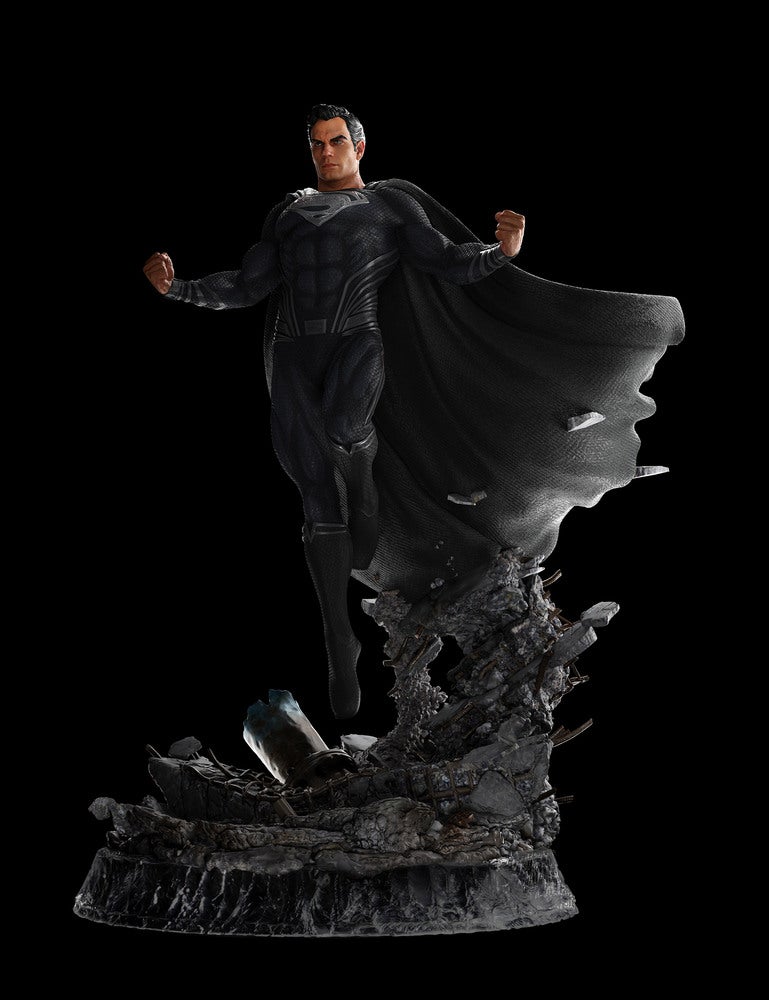 [See image gallery at www.figures.com]
---