Weta unveils a new statue as part of their Snyder Cut Justice League statue series: The Joker! While only seen briefly at the end of the film, the futuristic Knightmare version of the Clown Prince of Crime was memorable for his unique appearance and the return of Jared Leto (Suicide Squad) in the role.
Physically sculpted by Weta Workshop artist Daniel Cockersell, the Joker statue contains a detachable token of truce 'Joker Card' made with real paper and includes a swappable Batman cowl and a swappable weapon hand holding a crowbar.
Pre-orders for 1:4 scale Joker statue start on August 18 at 2PM (PDT) through wetanz.com.
The Joker follows previous SnyderCut Justice League statues, include Superman (Black Suit), Darkseid, and Desaad.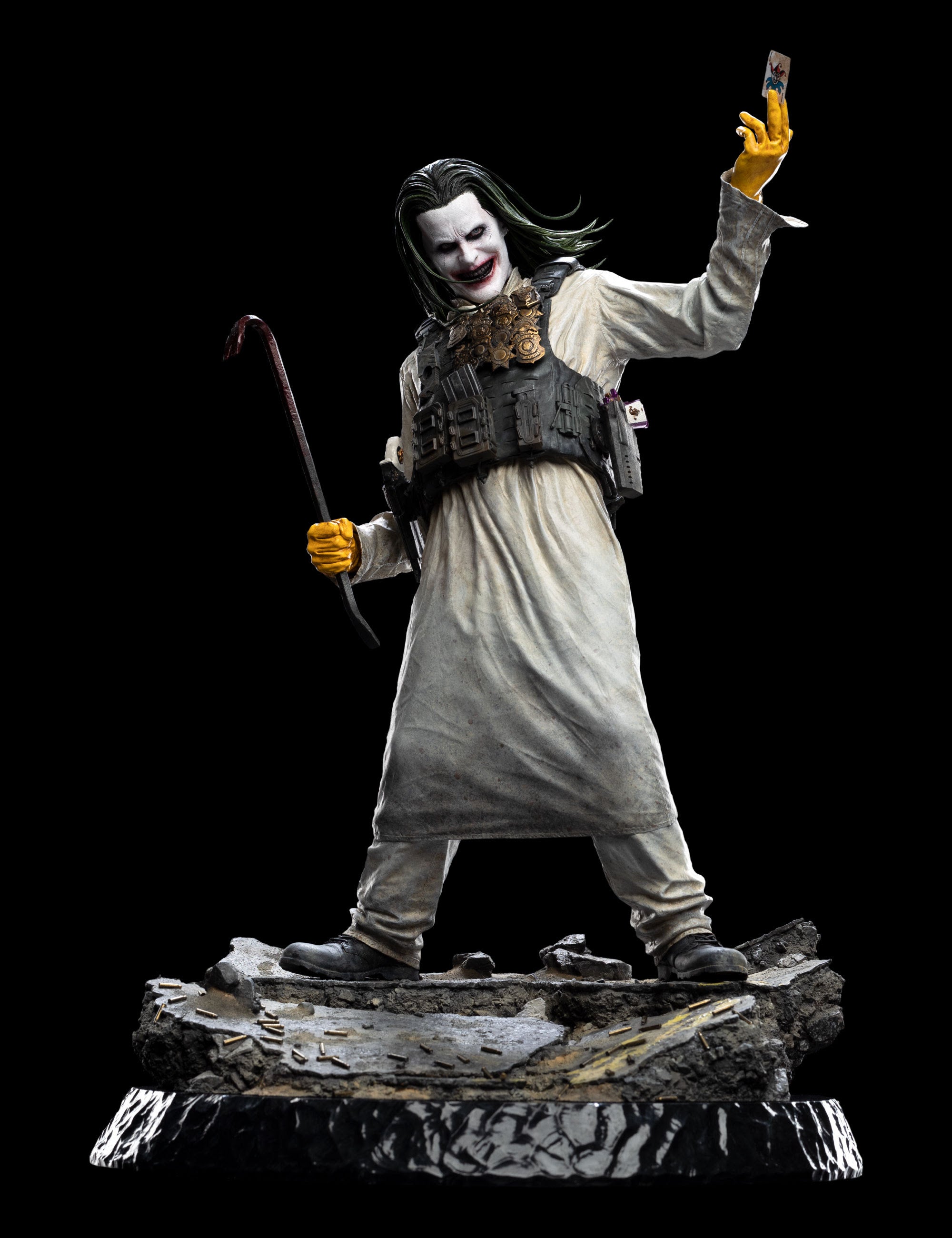 [See image gallery at www.figures.com]
---