Miles Morales has had a good week, beginning with bringing home an Oscar on Sunday and continuing with the digital release of "Spider-Man: Into the Spider-Verse". But Miles now officially had one more landmark thing happen to him this week—he's gotten his own super-special Vudu action figure: The Walmart Exclusive Into the Spider-Verse Miles Morales figure and Blu-Ray bundle is now up for order!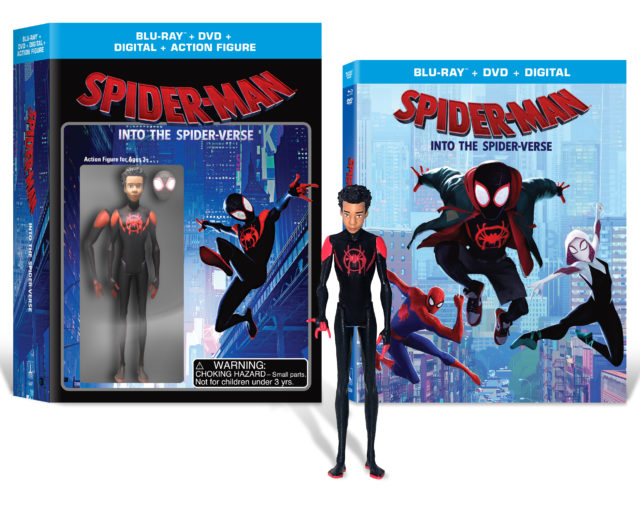 Remember that retro-feeling Venom movie figure that was released alongside the Venom movie at Walmart stores last year…? Well, Vudu is back for round 2 with another exclusive Marvel action figure, and this time it's Miles Morales Spider-Man's time to shine!
Vudu has a carded exclusive Spider-Man Miles Morales figure packed with the digital copy of the film that's now beginning to show up at Walmart stores, as found and reported on by @pacphotos on Instagram yesterday. This version of the figure is a numbered, limited edition of 5000 pieces and is priced at $20.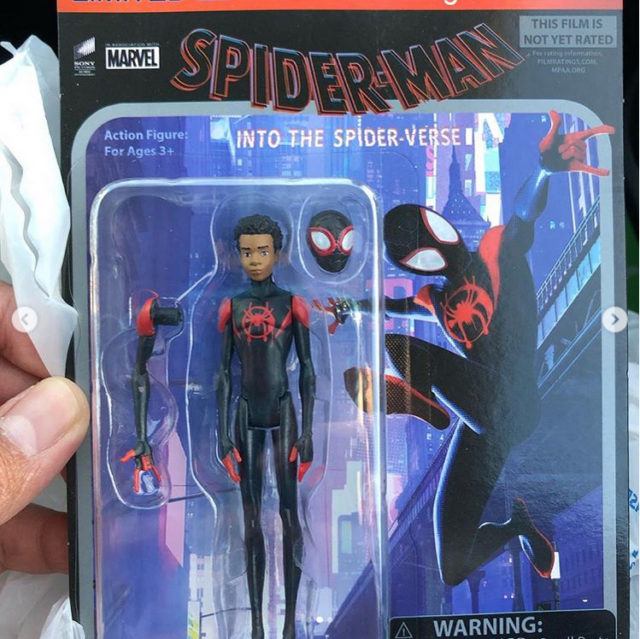 But for those who prefer hard copies of movies to digital (like me!), Vudu hasn't forsaken you: you can now pre-order a Blu Ray + DVD + Digital copy of Into the Spider-Verse that will also come bundled with the Miles Morales figure for $27 and change online. For 7 bucks more, I'm much happier getting the Blu-Ray and DVD discs instead of merely the digital.
While the Vudu Miles Morales figure obviously has limited articulation going on, I appreciate that he comes with the most accurate unmasked head we've seen released to-date for movie Miles, along with interchangeable masked head and web-shooting arm.
The basic five points of articulation appear to be present (head, arms and legs). It's not exactly Marvel Legends articulation, but Hasbro is still making some excellent 5POA figures today, so it's not like this type of action figure has gone extinct in the modern collecting world.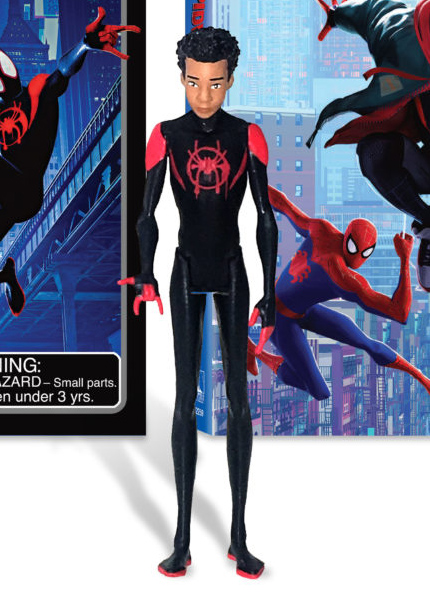 This release is unlikely to win any awards for Best Figure or 2019 come the end of the year, but I do think it's a neat item for Spider-Verse fans. This figure reminds me a lot of the legendary 5POA Mattel Justice League Unlimited figures series (which I coincidentally have way, way too many of sitting in a tub somewhere), and I actually feel like it has some surprisingly well-done proportions despite such limited articulation. I'm in!
What do you think of this very unique Spider-Verse Miles Morales figure, Marvel collectors? Is there a spot for this fairly movie-accurate toy in your collection, and would you like to see Vudu continue making this type of figure alongside future movie releases?
The post Walmart Exclusive Miles Morales Figure & Spider-Verse Blu-Ray Set! appeared first on Marvel Toy News.