Things have been a little bit quieter and a little bit bleaker for Minimates collectors since the untimely demise of Toys R Us last year, but thankfully, Walgreens has picked up a lot of the slack and brought fans many Marvel Minimates packs that otherwise might never have been produced. And the latest Walgreens Exclusive series is one that a lot of collectors would have cried foul about not getting: the Captain Marvel Minimates movie series (including Korath, Ronan, Coulson, Nick Fury and more!) has now been released and is already fetching big bucks on ebay!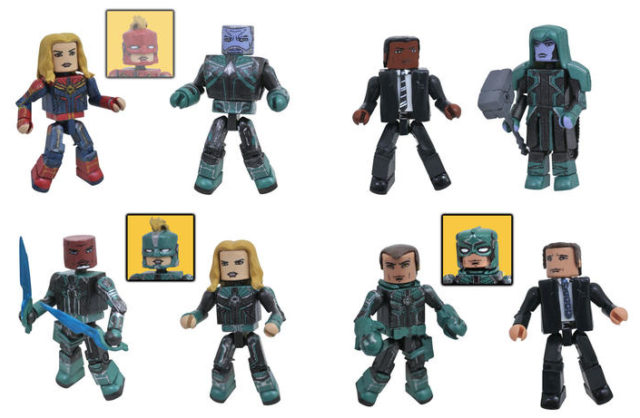 While major toy lines like Hasbro Marvel Legends haven't shown any signs of slowing down as a result of the death of Toys R Us, a lot of smaller lines have been hit hard by the tragic loss of TRU. Diamond Select Toys' Minimates has been one of those lines, but quite a few waves have been rescued via a heroic swoop-in by Walgreens stores.
Walgreens had been featuring animated Minimates for years, but now they've expanded to comics and movie varieties as well, with the latest series being tied in to the first major MCU movie of the year.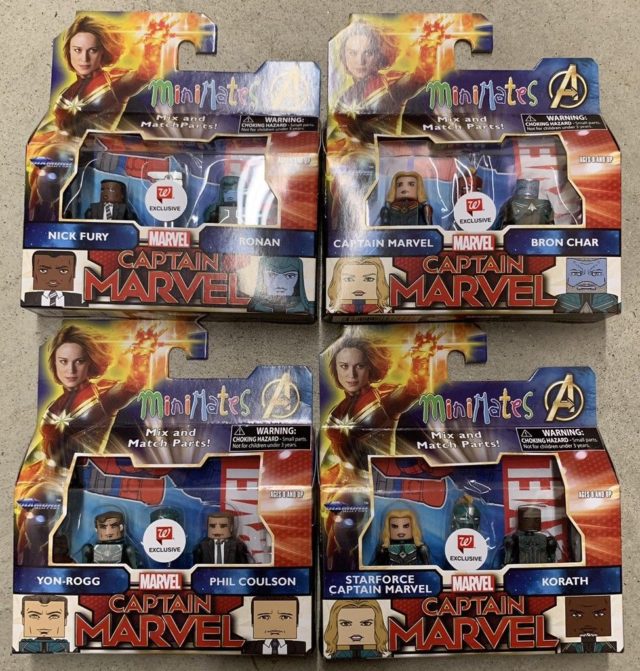 The Walgreens Exclusive Captain Marvel Legends Series consists of the following four two-packs:
Nick Fury & Ronan
Yon-Rogg & Phil Coulson
Captain Marvel & Bron Char
Starforce Captain Marvel & Korath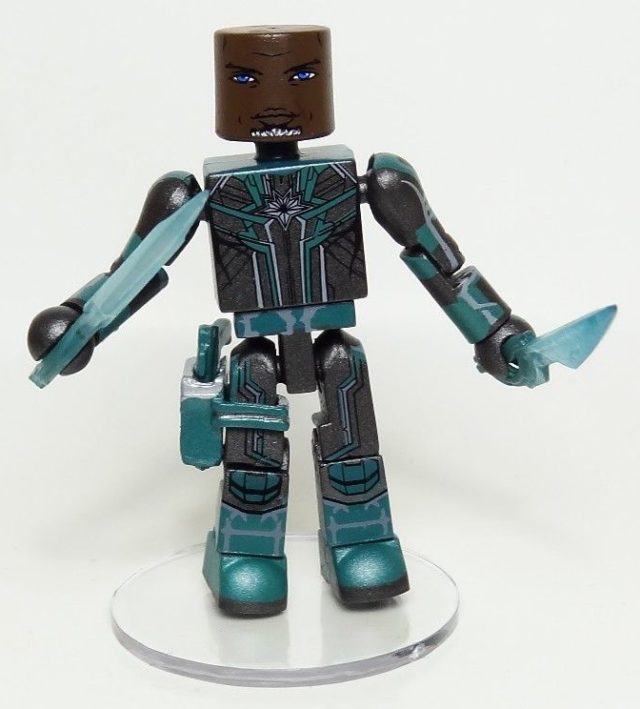 Of all the figures in this series, the one that legit may be putting the biggest smile on my face is the Minimates Korath. Guardians of the Galaxy fans will remember Korath as the character most recognizable for saying "Who—?!" to Chris Pratt in the first GOTG movie, and I'm really tickled that we'll get to see more backstory for him here as a member of Star Force.
And hey, Korath even comes in a two-pack with the Starforce Captain Marvel figure in green costume, so hopefully he doesn't end up rotting on Walgreens store shelves across the country.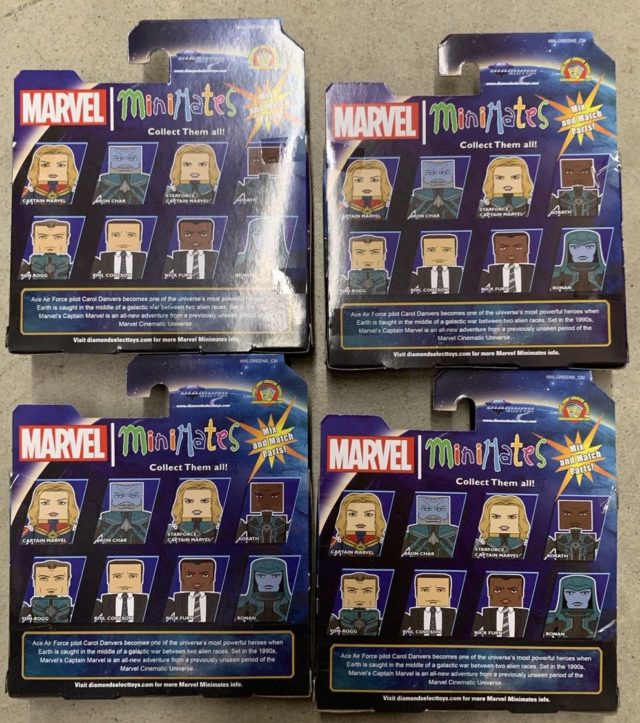 In addition, I'm psyched about getting younger versions of Ronan the Accuser, (two-eyed!) Nick Fury and Agent Phil Coulson. Ronan is certainly a character who would benefit from any amount of development, and getting to see Clark Gregg as Coulson in a movie one more time is a real treat.
The only figure in this wave that will be a head-scratcher for many is Bron Char, and he has the benefit of being paired with "normal" Carol Danvers, so he's going to sell just fine.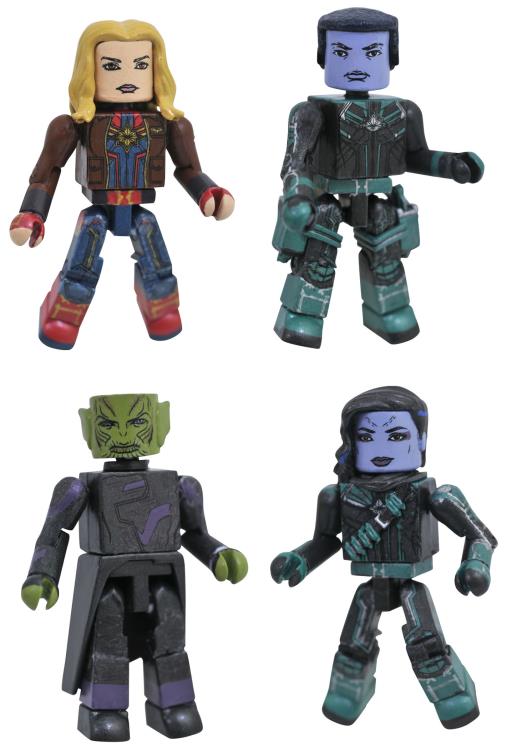 The Minimates Captain Marvel two-packs are now starting to hit Walgreens stores, although they've not yet turned up for sale online. For those wanting to complete the movie series, there's a specialty store exclusive four-pack with the last two Starforce members and a Skrull also up for order now.
What do you think of the twelve figure lineup for the Minimates Captain Marvel series (spread across Walgreens and specialty stores)? Are you anxious to pick up any (or all!) of these figures, and how difficult has it been for you to find the Minimates figures you're looking for since Toys R Us closed up shop?
The post Walgreens Exclusive Minimates Captain Marvel Movie Figures Released! appeared first on Marvel Toy News.